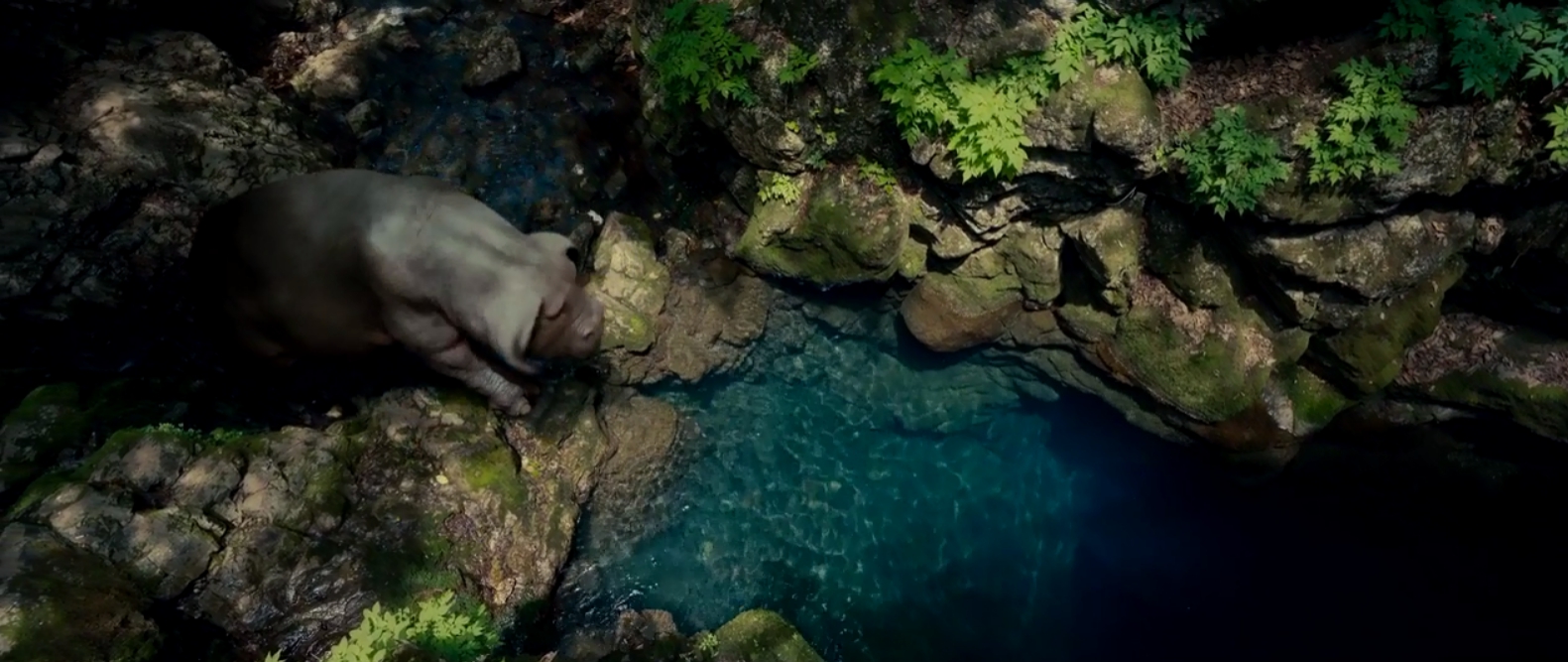 …………………………………………………
Okja Movie Review
Okja is a 2017 action-adventure film directed by Bong Joon-ho and starring Ahn Seo-hyun, Tilda Swinton and Jake Gyllenhaal. It is a major disappointment.
………………………………………………….
"She is making us full in love with a creature
that we are already looking forward to eating"
………………………………………………….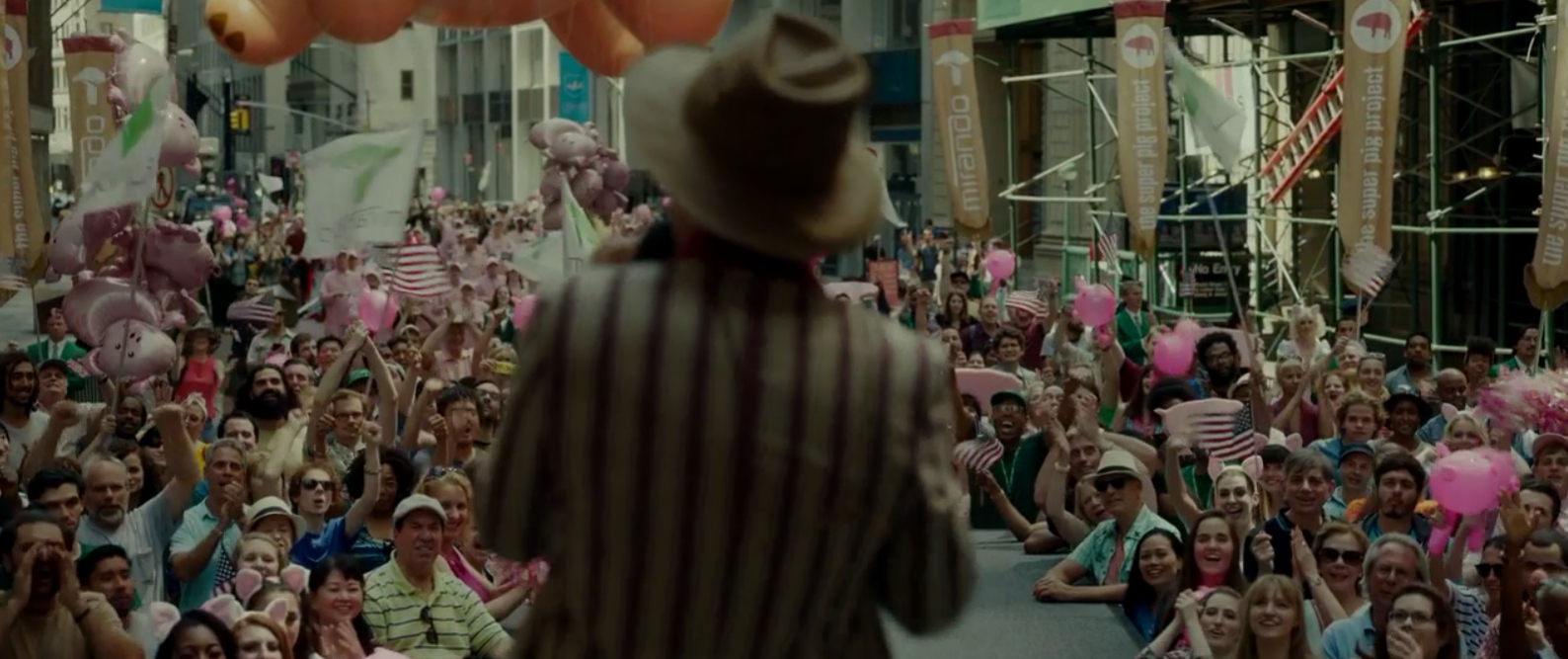 ………………………………………………….
Yes, this is one of the most disappointing films of the year for sure as it just left me unsatisfied and my expectations were way too high for it. I absolutely loved its premise and the film had great potential, but it squandered it all on a very uneven film that suffers from lost identity.
Yes, the fact that Okja is a South Korean-American co-production really speaks a lot as it tries to include both of the country's sensibilities leading to a giant mess. Tonally speaking, this movie is all over the place and it was definitely too silly for me and the humor is mostly annoying.
I loved the first act and the ending had its moments, but the entire middle part ruined it for me as it focused on all the wrong elements such as the food industry and those very annoying cartoony characters.
Mija is fine and the only good character in Okja. Lucy Mirando is too cartoony, but admittedly Tilda Swinton did a good job in the role per usual. Others are all forgettable with the exception of Jake Gyllenhaal who is memorable but in a bad way. I am sorry to say this but this is the first time that I honestly really disliked Jake in a film as his performance is ridiculous as is his character.
………………………………………………….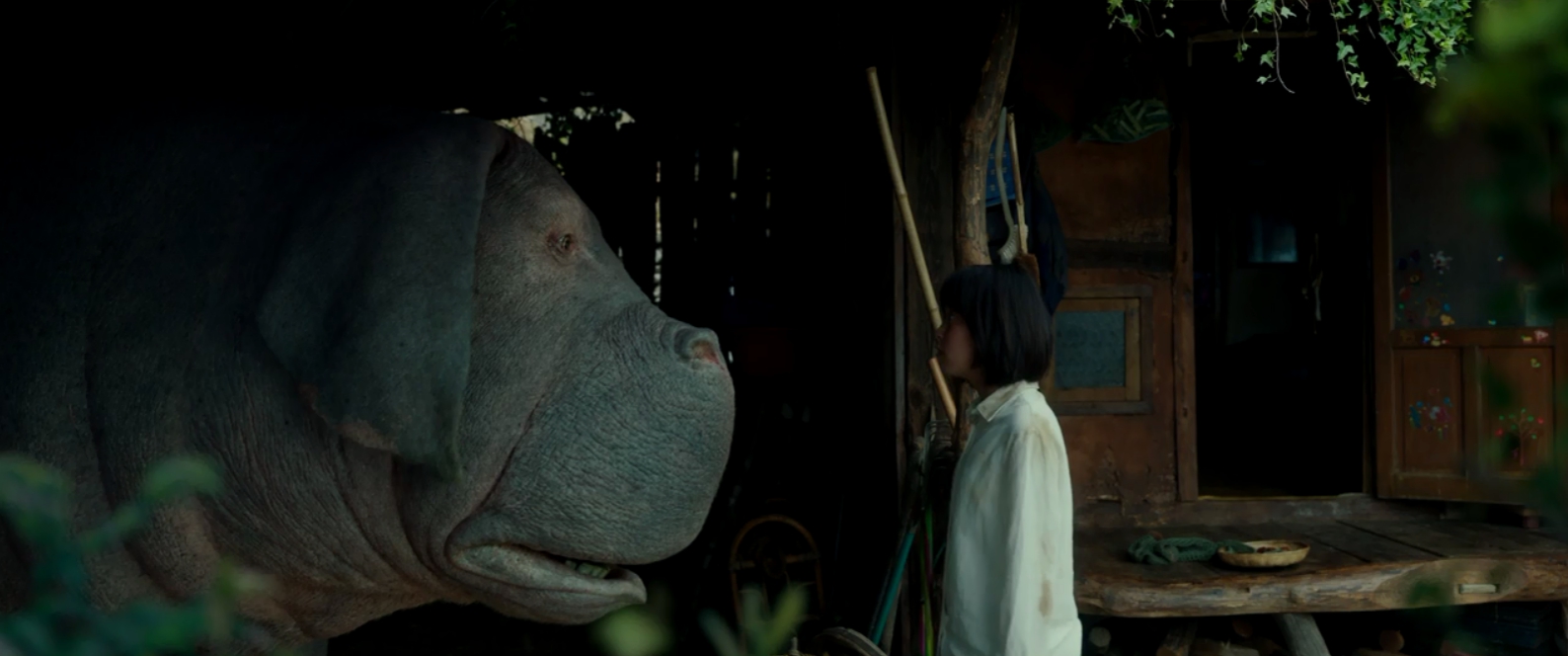 ………………………………………………….
Bong Joon-ho's direction is also problematic as he wanted to include too many things here but failed miserably. I honestly found its message admirable, but its delivery had the subtlety of an earthquake. Honestly, any kid's flick would be like this and maybe even better. That is how on-the-nose Okja is.
I loved the imagery, especially in the first act. Korean's forests are simply beautiful and I really admired those landscapes as well as the pig's design and effects, very well done. The film is definitely a visual feast for the eyes and it's a shame that it was wasted on such a problematic script.
Okja is one of the most disappointing films of the year as it let me down significantly. Its premise had potential, the film is visually magnificent and it does have a good beginning and ending, but the entire middle part is frustratingly uneven, the film's characters are ridiculously cartoony, the tone is just all over the place and the message is delivered in the most unsubtle manner possible. Such a frustrating movie.
My Rating – 3