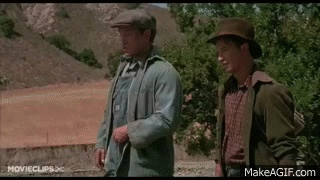 …………………………………………………
Of Mice and Men Movie Review
Of Mice and Men is a 1992 drama film directed by and starring Gary Sinise with John Malkovich being the other actor. It is such a stupendous adaptation.
………………………………………………….
"A guy don't need no sense to be a nice fella"
………………………………………………….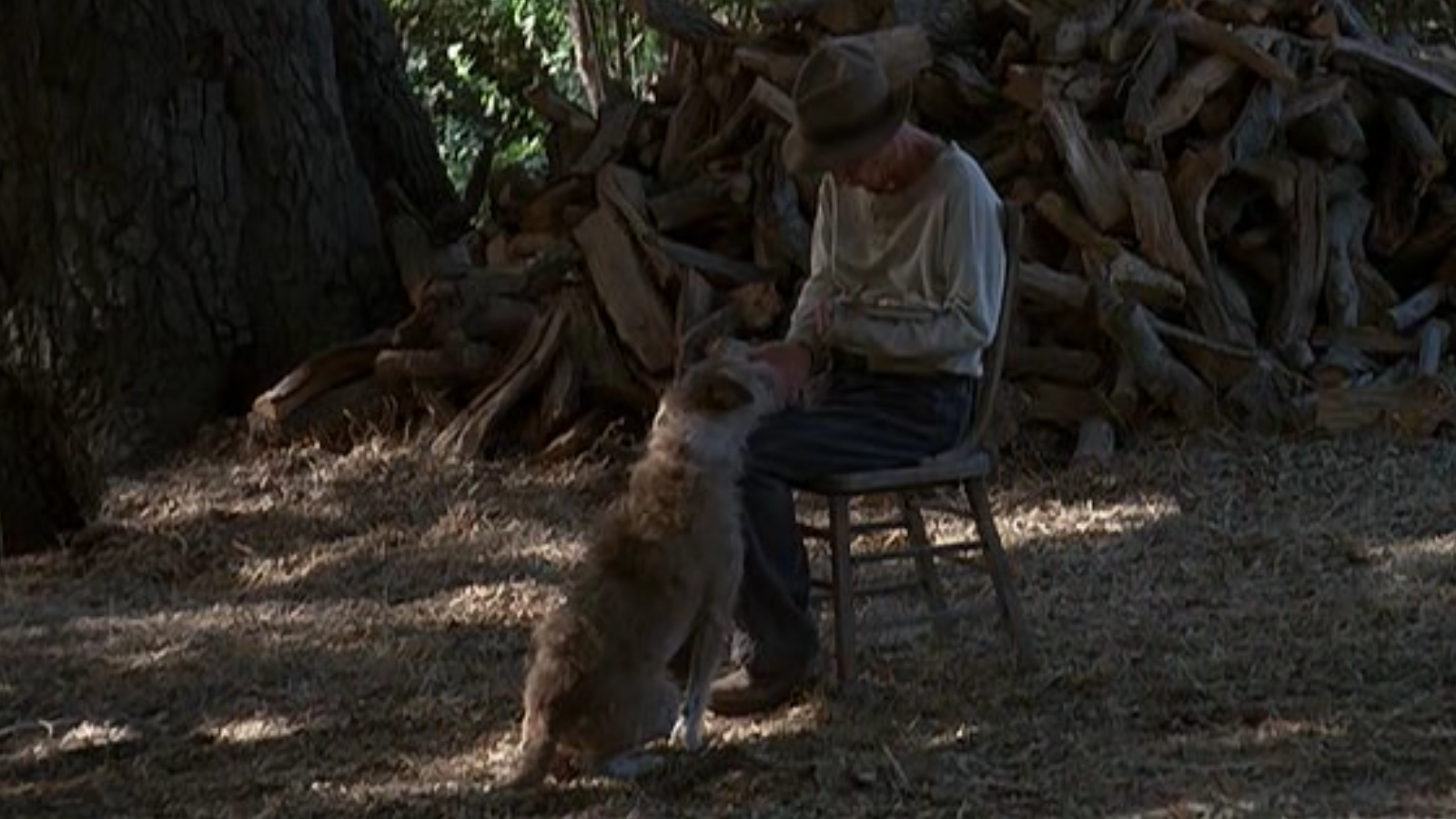 ………………………………………………….
I am a big fan of the Steinbeck novella and I have to say that I wasn't too thrilled with the 1939 movie adaptation which was good, but flawed. This one, however, is the definite cinematic version of the novella, at least of what we got so far and I did not expect that as this movie isn't particularly well known which is a shame.
Let's talk about the plot. It is very faithful to the source material and it actually doesn't take any chances with it meaning that it is pretty traditional and old-fashioned in its approach which I naturally loved. I loved that the beginning was more extended and that we actually got to see how they ended up in that forest and I actually preferred the ending here than in the book because it is much more natural and realistic, at least in terms of George's character. And it is very moving. All of the other plot points are basically the same as they were in the novella.
………………………………………………….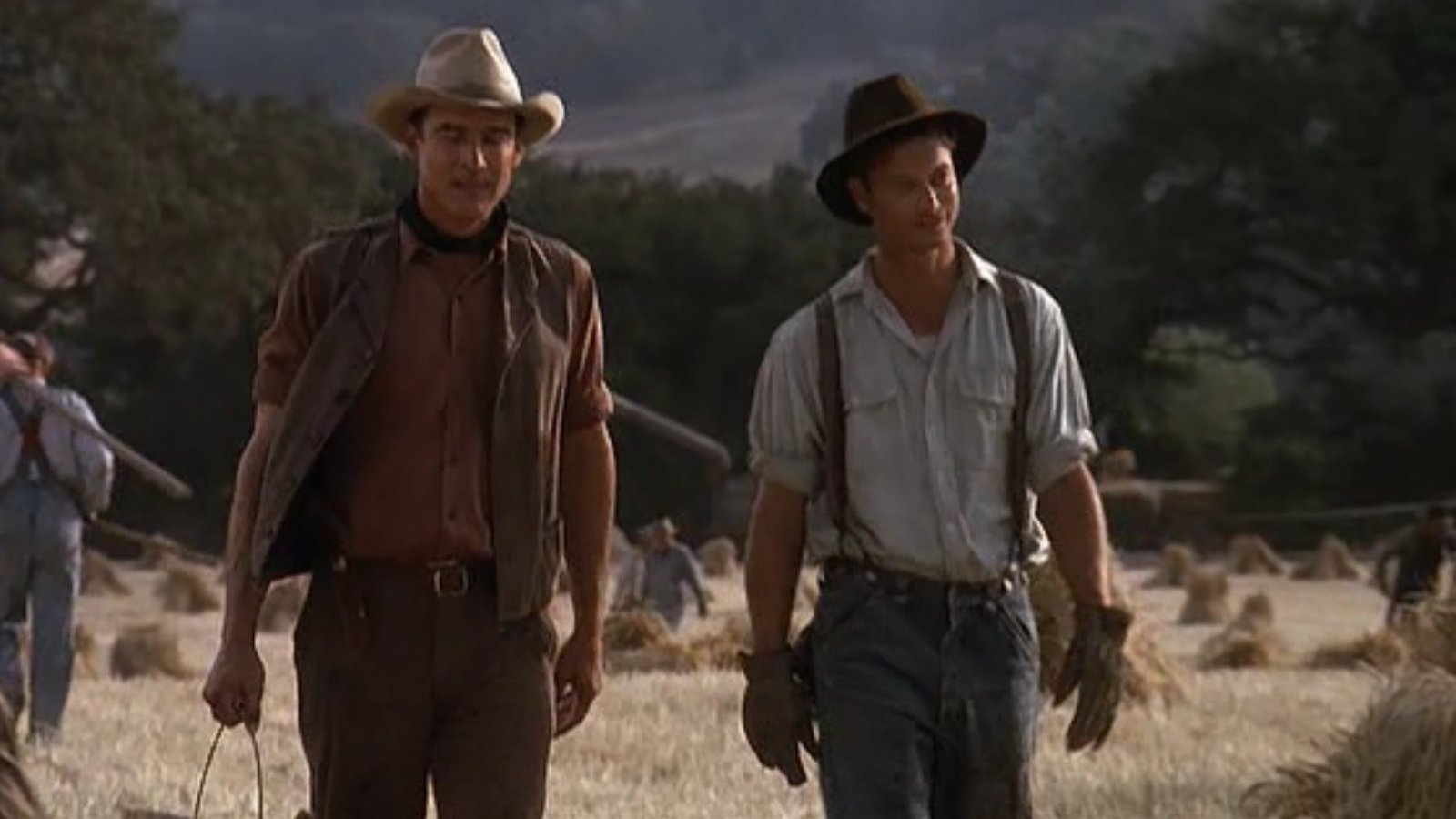 ………………………………………………….
The characters are excellent. I loved George and Lennie here and they were so well portrayed and their friendship was definitely felt. Highly moving stuff and thus the ending was all the more powerful and just beyond heartbreaking. I really liked Slim as the only good man out of the ranch guys and Candy and Curly were both very well realized. The same can be said for Carlson and Crooks, but Curly's wife is as weak of a female character as in the source material.
The acting is powerful in this Of Mice and Men. I have to say that I am not a fan of John Malkovich at all, but he was definitely good here and most of his choices paid off as this is how you basically portray a special needs person. All of the other actors also did a very good job, but in my opinion the highlight is Gary Sinise who is absolutely terrific as George, highly believable and he conveyed emotion beautifully.
My major problem with this movie is that somehow it did not feel cinematic enough, at least it did not feel that way for me personally. Certainly better done, much better, than in the previous version, but still I would have liked a more epic, sprawling approach.
………………………………………………….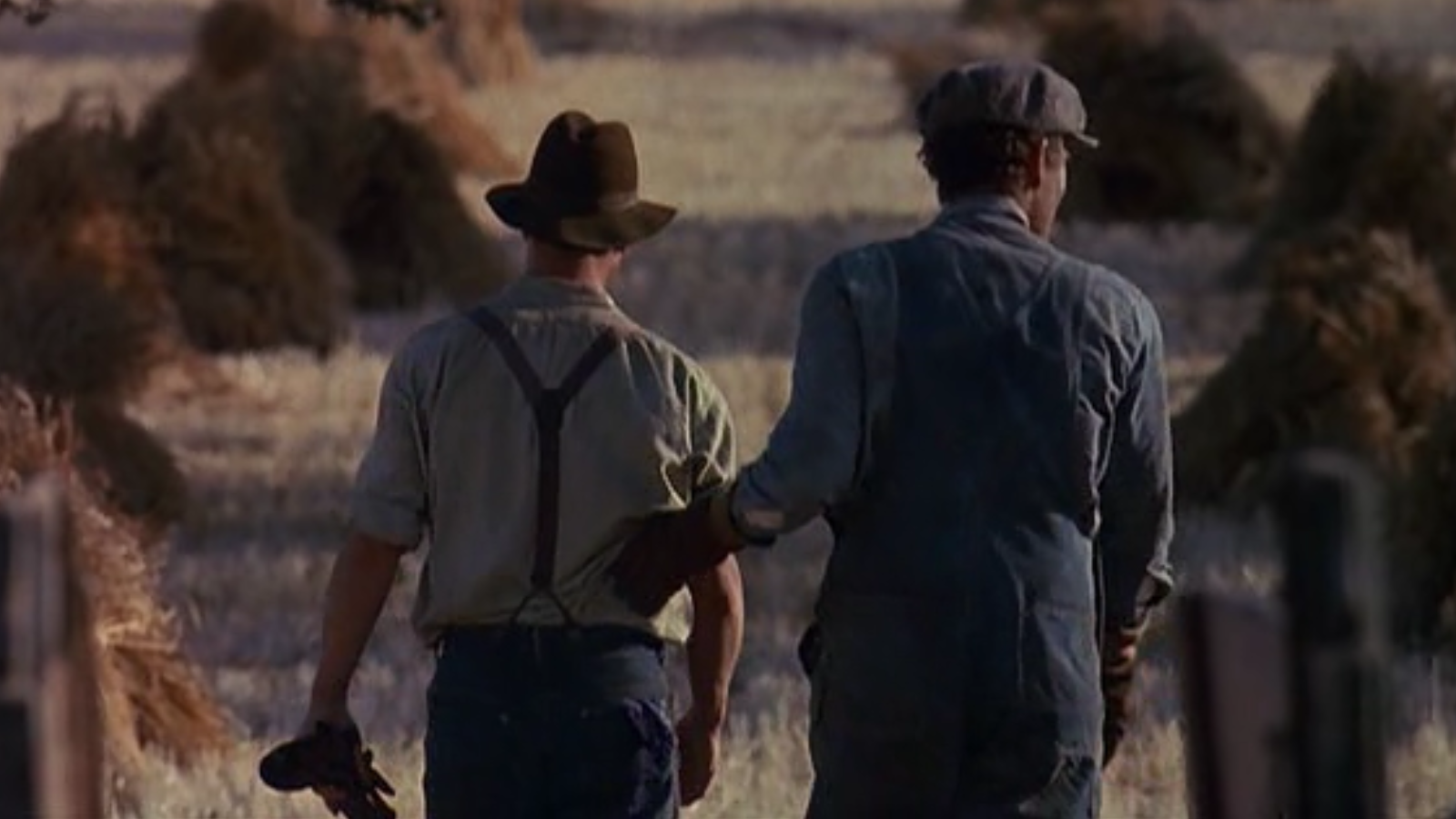 ………………………………………………….
But otherwise this is technically such a polished feature and we got here superb cinematography. Some of the imagery such as the forest and the fields was fantastic and the film really transports you to the 1930s time period thanks to terrific attention to detail and some gorgeous shots. I liked the dialogue and although the film was never as clever as the source material, at least these actors talked like real people from the thirties which I appreciated strongly. The score wasn't that great and some choices were odd, but I loved how the film looked and how it stayed away from any modern or more violent approach. Gary Sinise did an amazing job in the directorial chair and as an actor and he propelled the film to great heights for sure.
The 1992 cinematic adaptation of Of Mice and Men is much better than the 1939 version thanks to a more faithful approach, excellent cinematography and such a great, different ending which I actually preferred over the novella one. Certainly it isn't too sophisticated or cinematic, but Gary Sinise propelled this film to great heights as his performance in both acting and directorial chair is respectable and the film is pleasantly traditional in its approach.
My Rating – 4.5