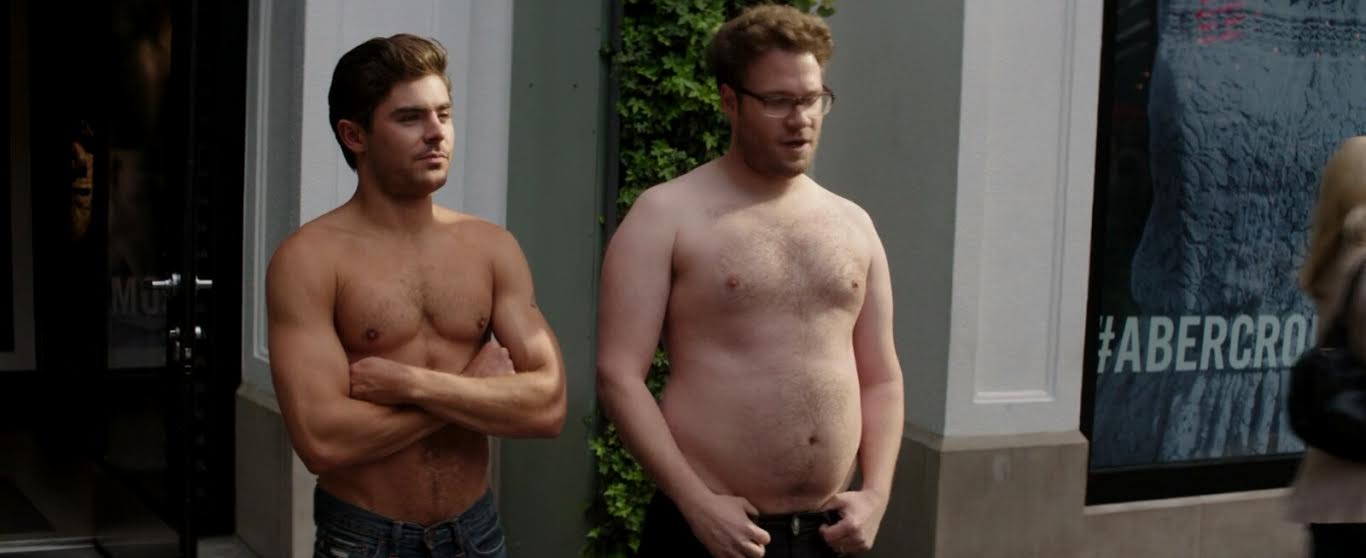 ………………………………………………………………
Neighbors Movie Review
Neighbors is a 2014 comedy film directed by Nicholas Stoller and starring Seth Rogen, Rose Byrne and Zac Efron. It is such a good, very funny film.
The film follows a couple who come into conflict with a fraternity that has just moved in next door. The premise and the plot here is very simple, but the execution is so good that it doesn't matter. And it is ripe for some great laughs. What I loved about Neighbors is how well crafted it is and even how smart it could get. The handling of Teddy's character is so good and he is such a relevant and realistic character that I loved seeing him well utilized in a comedy film. And that ending is funny, but also very strong and a great cautionary tale for the young people like Teddy.
………………………………………………………………
"Pete: He put his dick in your mouth while you were asleep, bitch!
Assjuice: Uh-uh, I wasn't asleep"
………………………………………………………………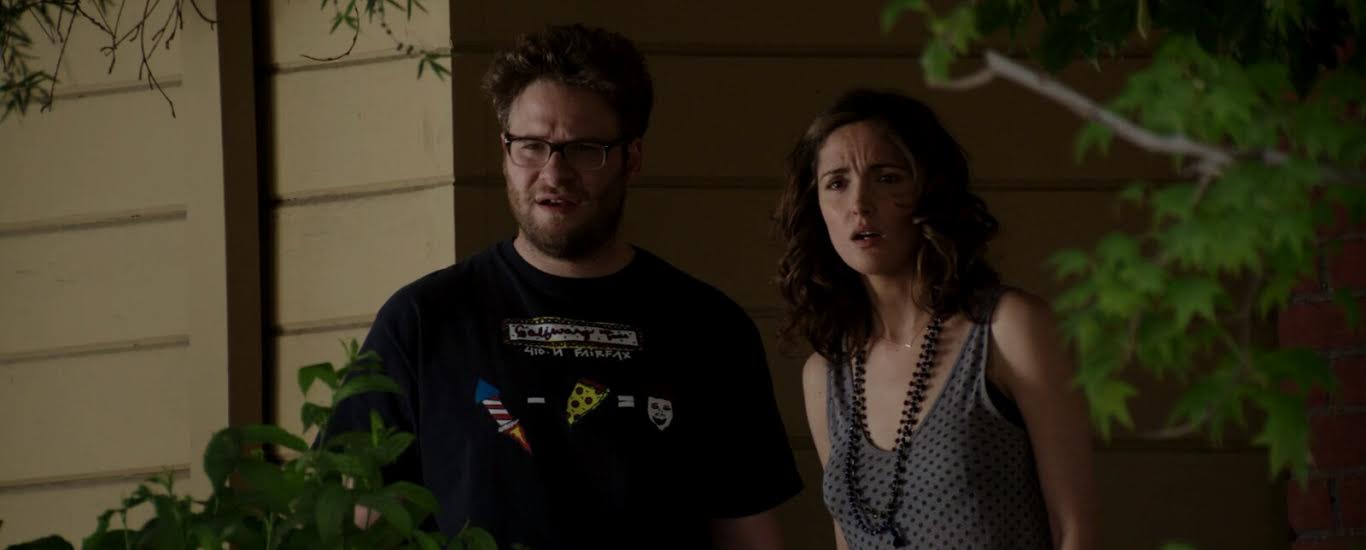 ………………………………………………………………
So, Teddy is really good. But what about the other characters? Well, most of them are not only good, but great. Let's start with our main couple. I just loved Kelly and Mac as they are such a grounded in reality, yet very likable and humorous couple. I loved that the filmmakers put an emphasis on the wife as well and not just the husband. And truly Kelly's character is an exceptionally strong female presence in an otherwise predominantly male picture. She is so funny and charming. Mac is fantastic and also very sympathetic.
Paula and Jimmy are so fun and funny as their crazy, partying friends. Pete is good, but not as memorable as Teddy. But their relationship is excellent. Dean Carol was really funny and her scene is so memorable. And the other characters are okay, but not as memorable as these ones.
………………………………………………………………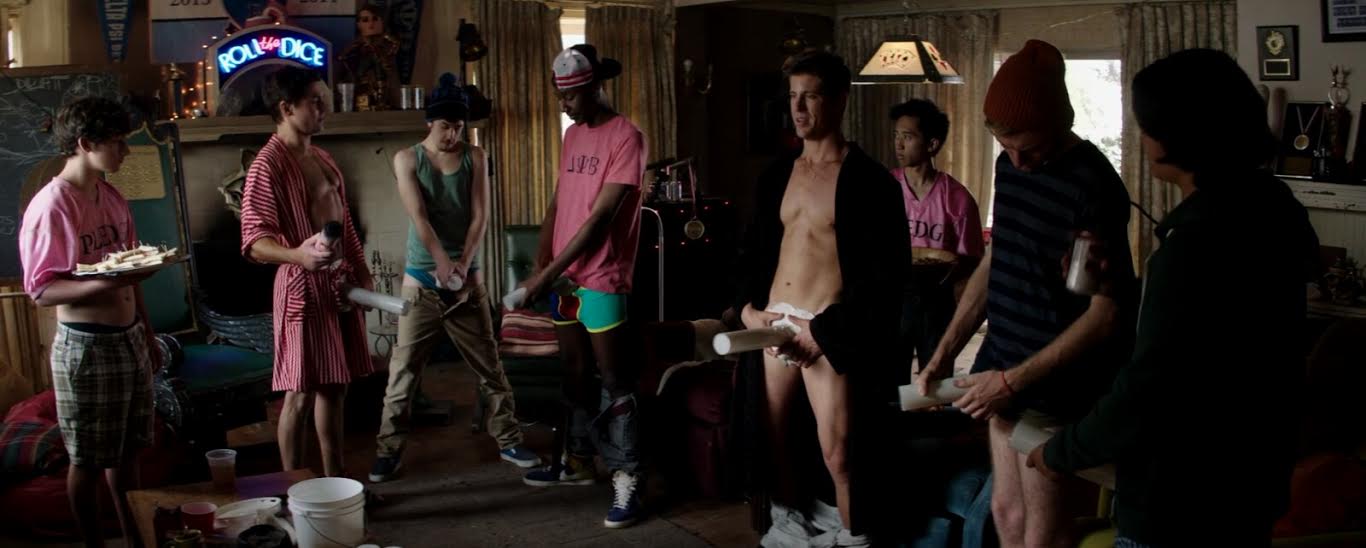 ………………………………………………………………
The acting is superb. This is a perfect vehicle for Zac Efron and he is here as good as he can get. Not great, but good. it just might be his best performance so far. And all of the other actors portraying fraternity members did a solid job. Seth Rogen is dependable and funny as always, but Rose Byrne surprised me here and this is probably the first time I've seen her and this movie is the first that showed how hilarious she can be, even before 'Spy'. She is incredibly charming, a beautiful woman, but also very funny to the point of sometimes stealing the movie from her male co-star.
So Neighbors is very well acted and crafted, but the humor is its strongest asset. The movie is just so funny and frequently hilarious. I loved that it had some slapstick in it, but mostly it focused in profanity and crude jokes but done in the best and funniest way possible. The sexual jokes were also very amusing. The movie is so funny almost all the time which is why it succeeds as a comedy.
Now, the problem here was its too frequent profanity. Yes, I liked that milking scene as it was very funny, but it was simultaneously gross and arguably done in poor taste. The fights and cursing did get in the way too much here. And the movie did take its time to get there owing to a somewhat slow start plus the fraternity scenes weren't the strongest or the most entertaining. Those are some of the flaws in an otherwise very strong movie.
………………………………………………………………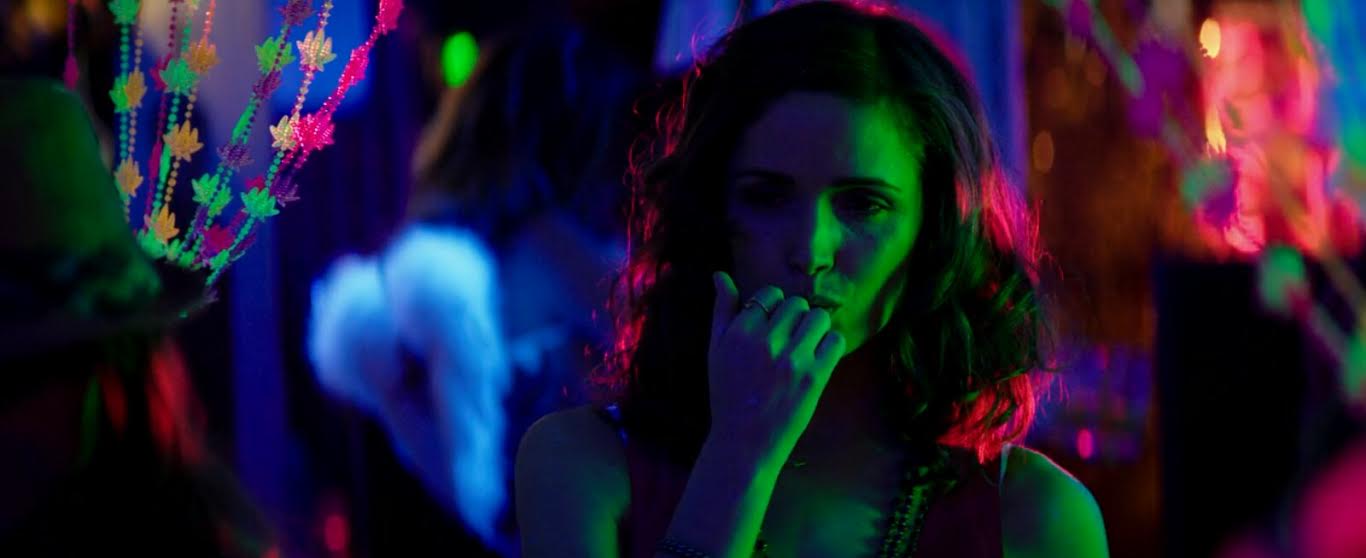 ………………………………………………………………
It is mostly well paced and consistently engaging. It is a gloriously entertaining flick that is quickly over how fun it is. The technical aspects weren't the strongest as it basically revolves around just the two houses, but it's competently made. The tone is great as it puts some serious scenes at the right times and I loved its great message for young parents and how responsible they should be with their babies. Adult life is hard and sometimes dull, but it still has its many pros and the film perfectly showcased both of its sides. In the end, Neighbors is such a good comedy and one of my favorite genre films of the decade.
Neighbors has too much profanity at times, it takes its time to get there and the scenes involving just the fraternity members weren't as memorable, but the film is so well crafted and so great in its script that it left time for some excellent themes and not just the jokes. But the humor is so good and the film is consistently funny while also having memorable and very likable characters.
My Rating – 4
………………………………………………………………