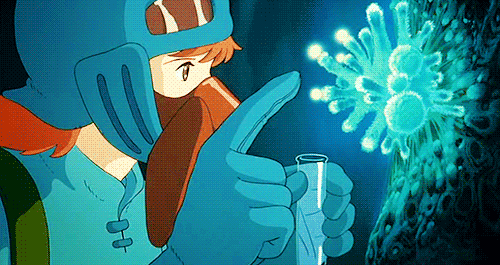 …………………………………………………
Nausicaä of the Valley of the Wind Movie Review
Nausicaä of the Valley of the Wind is a 1984 anime fantasy film directed by Hayao Miyazaki. It is a pre-Ghibli film which is his first signature movie. It's very good.
………………………………………………….
"Why does everything that's good for you have to taste so bad?"
………………………………………………….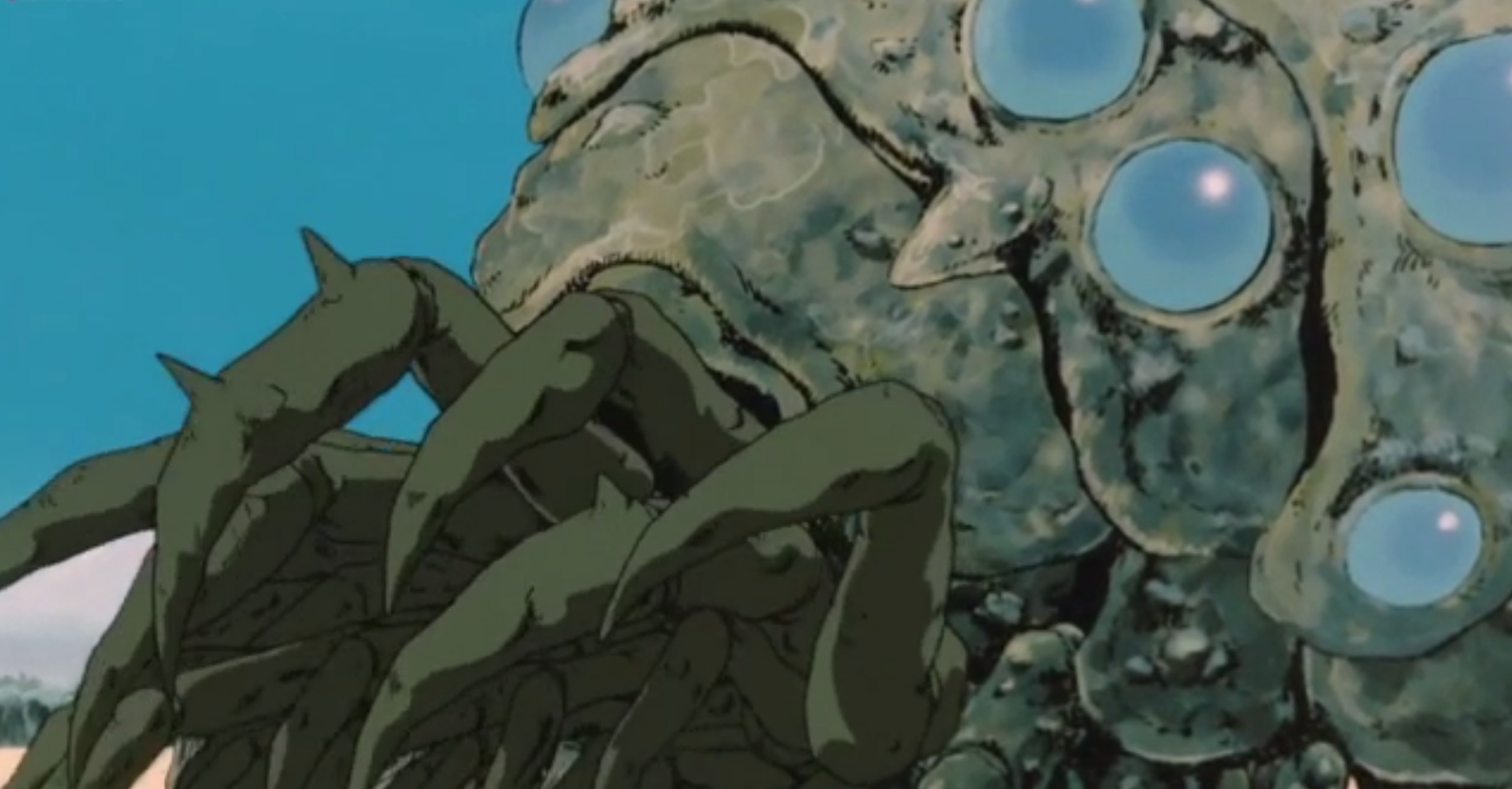 ………………………………………………….
The story here is obviously ecological and the film is imbued with a strong environmental message. And although it may seem standard for today's time, it was authentic in 1984 and Miyazaki first made this film and then all of his next ecological tales. Thus this film should be respected for finally introducing those important themes to animation.
The story here is very interesting and admirably proactive. I loved its amazing world building, but it also came at a cost of character development. The film is almost too ambitious and too epic as it has too many characters and plot points for a two-hour film. The war elements are overabundant and the calmer scenes are better in my opinion.
So the characterization definitely needed some work. It is solid, but far from great. Nausicaä herself is a competent female protagonist, a lovely princess and she's great with animals. She is very endearing and brave, but she pales in comparison to Ghibli's greatest heroines. Princess Kushana is memorable, but underutilized. Lord Yupa and Asbel are also solid, but then again the supporting characters are somewhat forgettable and they are much weaker than the central figure.
………………………………………………….
………………………………………………….
Nausicaä of the Valley of the Wind is simply gorgeously animated. This animation is honestly groundbreaking for 1984 as it truly is powerful and magnificent. The spores, the desert, the various creatures – they are all wonderfully animated and designed. The human designs and clothes are also really well done. The colors are not as smooth, but the film is colorful and very pleasing to look at. Some of the imagery here truly is breathtaking with the flying scenes, the spores, the animals and the desert being the highlights.
The voice acting is terrific as is the direction from Hayao Miyazaki. It is amazing how he managed to make such a competent film in his second attempt and this truly is an improvement over 'The Castle of Cagliostro'. He seems confident in direction already and this signaled the arrival of one of animation's biggest directors.
………………………………………………….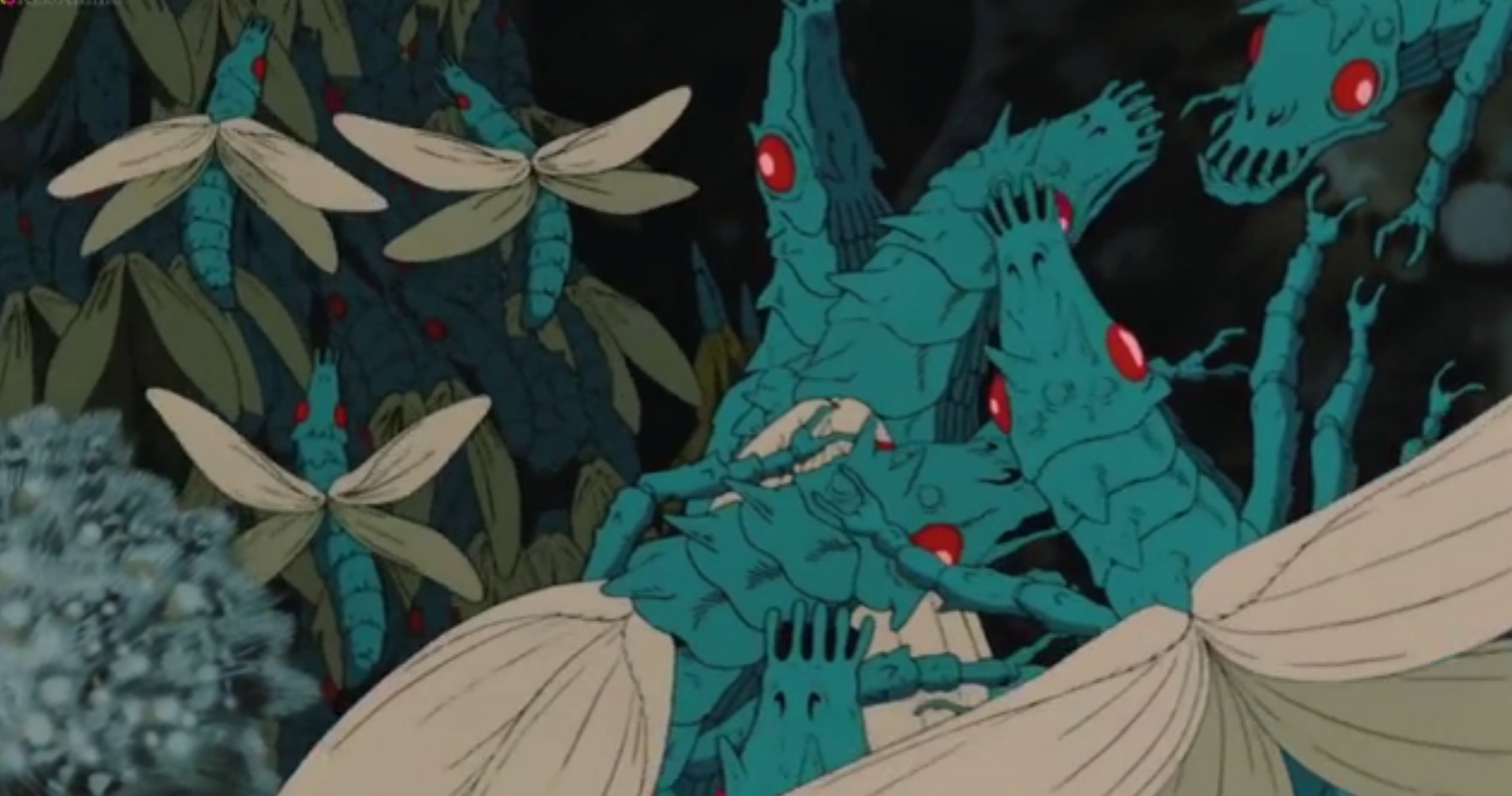 ………………………………………………….
The pacing is not great and the film is sometimes too slow while also being too action-oriented at times. Honestly the fights and wars bored me and I wanted much more dialogue from it. The dialogue that we get is quite good, but the film is not deep enough mostly because it isn't calm or meditative enough. It is moving emotionally speaking, but it needed a stronger sophisticated pull.
So the film looks great, but it also sounds beautiful thanks to such a fantastic, truly wonderful score from Joe Hisaishi. Some of the scenes here are not only beautiful visually speaking, but accompanied by very pleasant music which I loved. Technically speaking, the movie is marvelous. I just wish that it was stronger in characters.
Nausicaä of the Valley of the Wind has a strong protagonist, but it needed better developed supporting characters. It has too much action, but the story is imbued by a wonderful environmental message and terrific world building. The score from Joe Hisaishi is wonderful and the animation is truly fantastic and even groundbreaking thanks to beautifully designed creatures, plants and landscapes. It's an admirable early effort from Hayao Miyazaki.
My Rating – 4