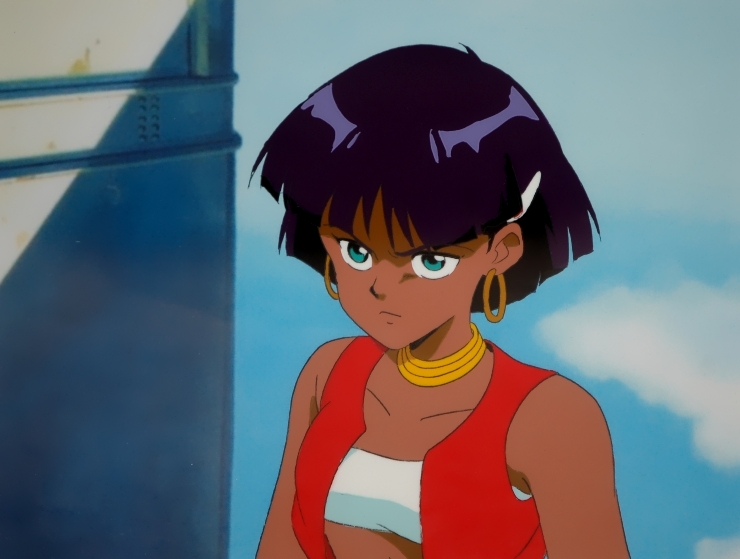 …………………………………………………
Nadia: The Secret of Blue Water Review
Nadia: The Secret of Blue Water is a 1990 adventure anime series directed by Hideaki Anno. It is a pleasant, though flawed show.
………………………………………………….
"What a strange bunch"
………………………………………………….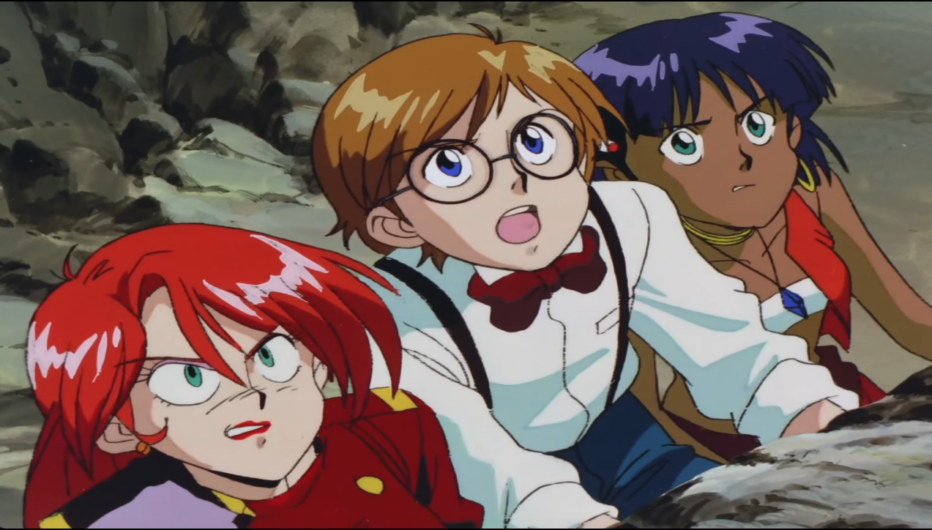 ………………………………………………….
I was ultimately disappointed with Nadia because it started off so strongly, but eventually become typical. The first third of its run was fantastic, I loved it. It pleasantly reminded me of 'Dragon Ball' as it was wonderfully childlike, charming and adventurous. Very pleasant and I loved its mix of historical, romance and adventure with some fantasy elements.
But eventually it became focused too much on silliness, childish humor and the fantasy elements weren't as exciting as they were promised previously. I loved some of its final episodes, but most of the middle parts felt lacking in excitement, adventure or characterization.
Speaking of the characters, they are mostly superb. This team of characters is very likable, diverse and ultimately quite memorable. Nadia is a solid protagonist, actually more than solid as she is very well developed and more flawed than heroic. Jean, on the other hand, is too heroic unlike Nadia, though they are a great romantic couple.
Nemo is not as interesting as he should have been, but Electra is much more memorable and very complex as a character. Marie is a typical kid, but King is such a cute lion cub and I adored him. Sanson and Hanson are too goofy, but mostly funny and of course Grandis is the highlight of this entire team – very funny, frequently even hilarious, and such a wonderful, likable and fun female character.
………………………………………………….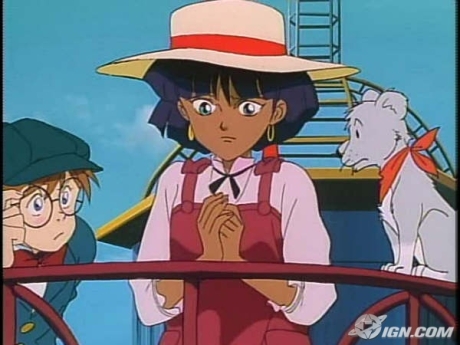 ………………………………………………….
Nadia: The Secret of Blue Water is very well animated. Its animation is advanced for its time, very pleasant, colorful and charming as is the style and tone of the entire show which is at times too comedic, but mostly fun and funny with a great adventure, but lacking in fantasy elements.
The show looks great, but it also sounds terrific thanks to both of its songs being excellent, but the opening is particularly strong and immensely catchy. The pacing is entirely off and the direction is lacking, but the show is likable and charming enough that it mostly transcended its flaws. I just wish that the second half was as strong as the first one was.
Worst Episodes: Run, Marie, Run!, Electra the Traitor, Nadia's Love…? and My Darling Nadia.
Best Episodes: The Girl at the Eiffel Tower, The Little Fugitives, Infiltration of the Secret Base and The Floating Island.
My Rating – 4