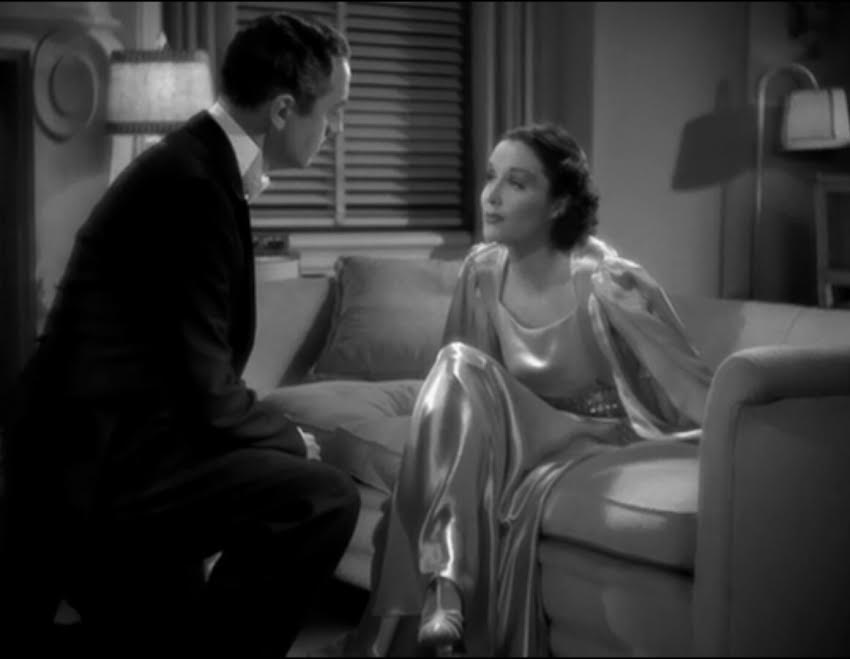 ………………………………………………………….
My Man Godfrey Movie Review
My Man Godfrey is a 1936 screwball comedy film directed by Gregory La Cava and starring William Powell and Carole Lombard. It is definitely one of the finest screwball comedies.
………………………………………………………….
"Godfrey loves me! He put me in the shower!"
………………………………………………………….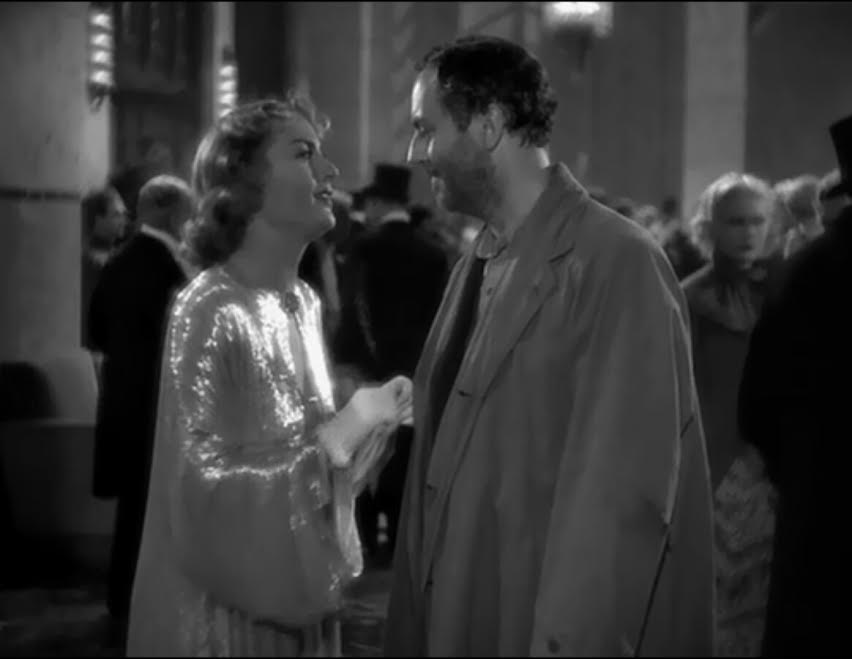 ………………………………………………………….
The story is about a socialite who hires a homeless man to be her family's butler. She eventually falls in love with him, much to his dismay. The script here is so stellar and just perfect. Not only do you have a very entertaining and funny story populated with highly likable or amusing characters, but you still have a satire on class relations and truly its social commentary is not only smart and funny, but relevant to this day, thus only further adding to its timeless quality.
My Man Godfrey features absolutely amazing character development, truly an example of how to properly develop characters in a film. Almost all of them are likable, memorable and even funny plus they all felt like genuine human beings and I've felt in the end that I've just met them. Everyone gets a moment to shine.
Godfrey is fantastic and he carries this entire movie, the same goes for Irene and the two are such a charming couple. I loved his seriousness and elegance and how it clashed well with her childlike and energetic personality. Cornelia is quite memorable as this cold and manipulative brat and their father is very likable. And of course the mother is such a hilarious personality and she made me laugh the most. I liked Molly quite a bit as she's so sweet to everyone, but only Carlo is the weak link as I felt that he was unnecessary for this movie and that is the only flaw I can find here, but a minor one nevertheless.
The acting is just marvelous with everyone delivering a terrific performance. Alice Brady steals every scene she's in with a comedic gold of a performance and Gail Patrick is beautiful and memorable. Carole Lombard delivered her finest performance of her career in Godfrey as she's just a force to be reckoned with. But to me William Powell is the most outstanding of the bunch as he's one of my favorite comedy actors. Here his seriousness clashed well with the craziness of the others and his facial expressions are just priceless.
My Man Godfrey features probably the best humor of any 1930s films and that is in and of itself a major accolade. Everyone made me laugh and most especially Brady, Lombard and Powell's characters. So good. The humor is so strong, yet also smart and sophisticated propelled by such a great dialogue. The facial expressions of Godfrey and over-the-top antics from the crazy family were the highlights. Such a memorable and hilarious crew of characters.
………………………………………………………….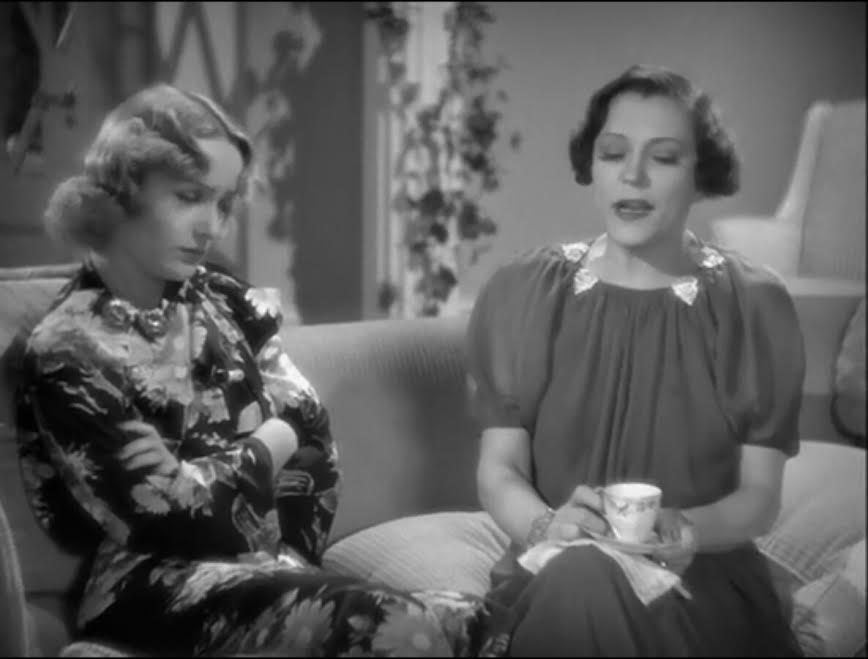 ………………………………………………………….
My Man Godfrey is brilliantly made as there isn't a single flaw in it in terms of the execution. The direction from Gregory La Cava is simply great, the acting is exceptional and the editing is stellar. Truly nothing felt rushed nor prolonged. It lasts for just the right amount of time and is always absolutely compelling to watch.
The script is so good, but it is the dialogue that is one of the standouts. It is as brisk and as sophisticated and biting as you would expect form a 30s screwball comedy which is why it thoroughly succeeds in this genre and why it's one of its finest representatives. It is also one of the very best that 1936 has to offer and shame on Academy for not nominating it for Best Picture.
Speaking of the Academy, it was nominated for six Oscars. I do not agree at all with the nod to Mischa Auer as his character is the weakest link as I've said above, but I thoroughly agree with other nominations with Powell, Lombard and Brady's performances all being deserving of the nomination. The same goes for the director and the script, but it is ridiculous that it didn't win any and it just goes to show how clueless they often were during this decade.
………………………………………………………….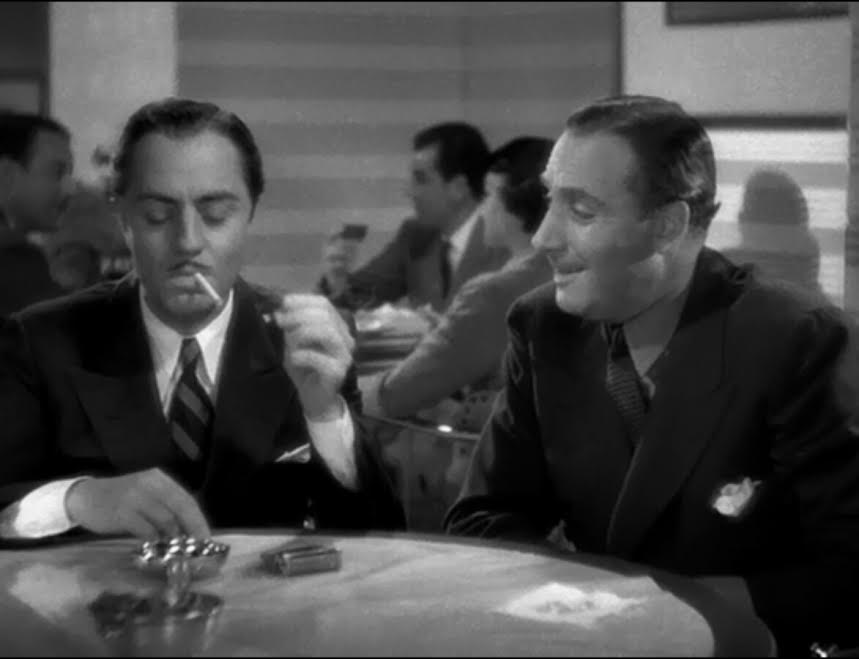 ………………………………………………………….
The tone is great as it shifts to dramatic and serious at just the right times. The themes and message are evident and of course the film looks good and works perfectly as a chamber drama and a theatrical one as it revolves almost entirely in one house and it makes use of that setting so well. And I have to say that the movie is so charming and so romantic as its romance is so well developed and so wonderful. I loved the ending where she chased him and made him marry her. Hilarious and beautiful.
With such a stellar script, sophisticated and hilarious dialogue, phenomenal humor as the movie consistently made me laugh and such outstanding performances from Alice Brady, Carole Lombard and William Powell, My Man Godfrey is an undisputed classic and one of the finest screwball comedies that is always funny and charming, yet smart and so polished technically too. It features characters that are all memorable, likable and funny and the film is almost flawless in execution and just brilliant.
My Rating – 5
………………………………………………………….