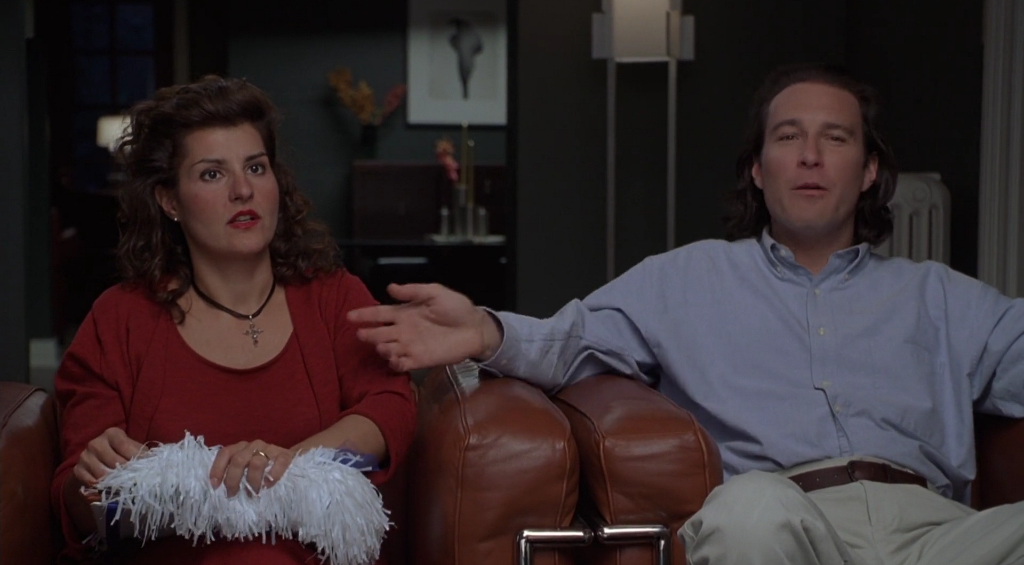 ……………………………………..
My Big Fat Greek Wedding Movie Review
My Big Fat Greek Wedding is a 2002 romantic comedy starring Nia Vardalos and John Corbett. It is a typical genre film.
……………………………………..
"I've never seen my sister this happy,
Ian. If you hurt her,
I'll kill you and make it look like an accident"
……………………………………..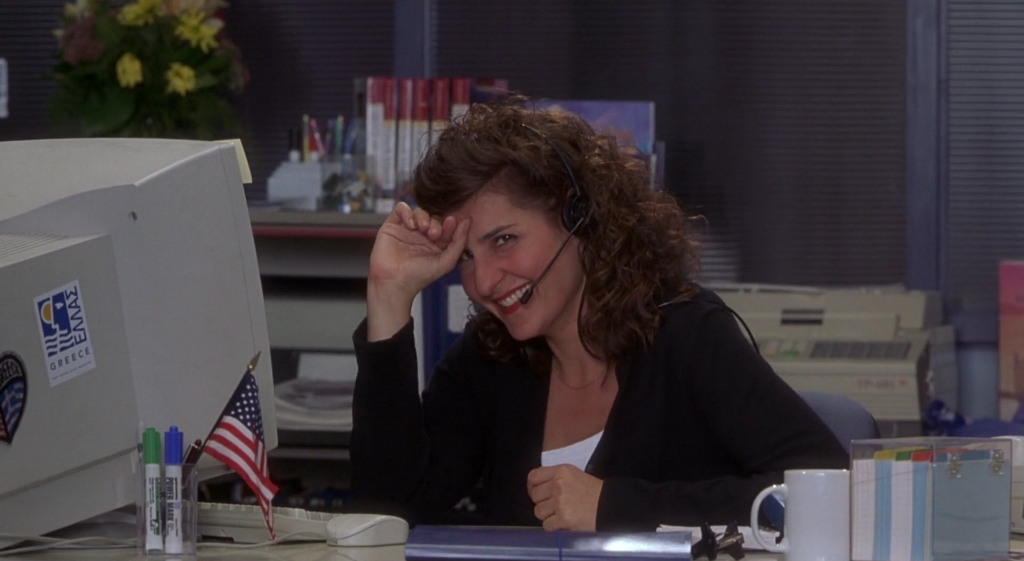 ……………………………………..
It follows a young Greek woman who starts dating a non-Greek man much to the chagrin of her parents. Eventually the two marry through a series of traditional Greek rituals. First of all, this is an obviously stereotypical movie. Yes, comedies are supposed to exaggerate everything, but here Greeks were portrayed as overly xenophobic and traditional which just wasn't realistic at all. Because of that, it is such a usual over-the-top Hollywood comedy.
Another problem is that My Big Fat Greek Wedding is beyond clichéd and predictable from beginning to end. That is why watching it wasn't nearly as fun as it should have been. It is an amusing film, but I still knew every single thing that was going to happen and that was annoying. I know romantic comedy is the most clichéd of all genres, but I just cannot forgive such immense clichés no matter what.
The actors all did a nice job and I liked thay Nina Vardalos is Greek herself, that was great. She is likable here and most of her family members are memorably goofy and funny. But John Corbett was obviously typecast here and the role is boring as hell.
……………………………………..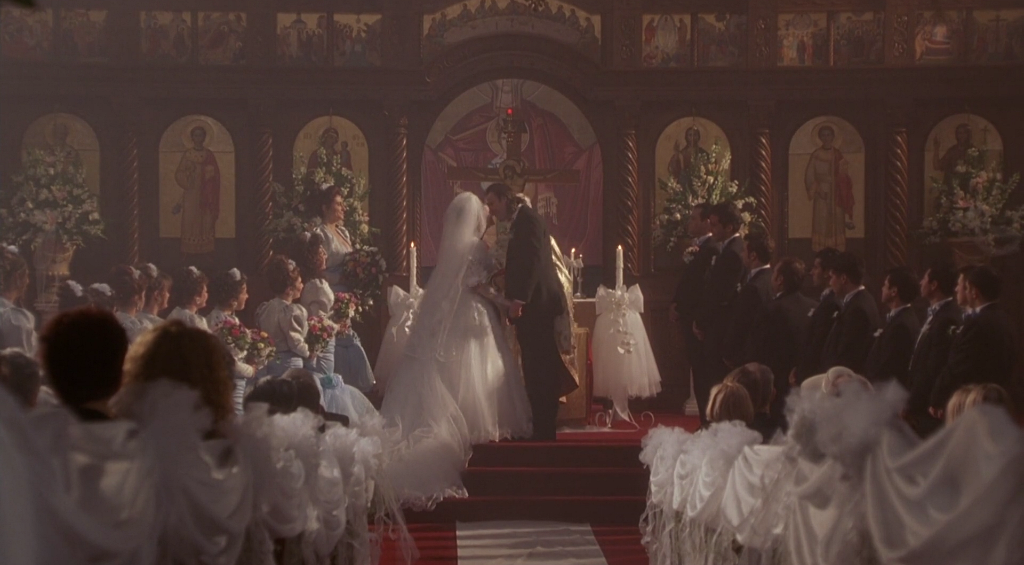 ……………………………………..
Does it succeed as a romance and as a comedy is an important question. Well, to some degree, but only slightly and rarely does it reach greatness. For example, the scene where the two first meet is very romantic and charming, but everything after that was devoid of any genuine warmth and romance. The same goes for laughs. Some supporting characters are funny, but most aren't. Some lines were pretty memorable and they made me laugh, but this is mostly not a particularly funny movie which is problematic as the premise and scenarios demand much more comedy. And I liked seeing some of Greek traditions (the score is great as is their family dynamic) and that was nice and very ehtnic, but unfortunately too over-the-top and just false.
My Big Fat Greek Wedding has some memorable characters, a couple of funny lines and it is sweet and harmless, but it is mostly too over-the-top in its portrayal of Greek people, the film isn't funny or romantic enough and the story is awfully clichéd and predictable.
My Rating – 3
……………………………………..