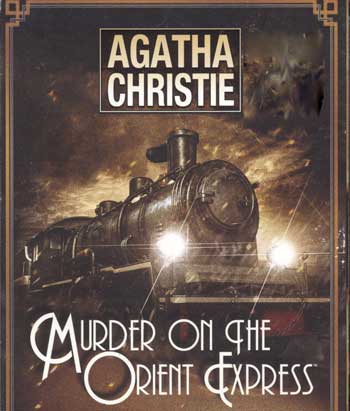 …………………………………………………
Murder on the Orient Express Review
Murder on the Orient Express is a detective novel by Agatha Christie first published in 1934. It is cited as one of her best works and it truly is phenomenal.
………………………………………………….
"The impossible could not have happened,
therefore the impossible must be possible in spite of appearances"
………………………………………………….
………………………………………………….
The story is excellent. This is a plot that only she could have come up with. Expectedly you get a lot of meticulous detail in it which is great, but it mostly works because it features a different kind of murder – organized, multiple-person crime. In that respect it is quite original, unexpected when you read it first and with a perfect finale.
I actually really like that ending. It bends law for sure, but is also moral in a way and that is why I respected it. It is a very interesting, unique situation perfectly explored. To me the highlights in this novel were Poirot's examinations of each and every passenger. Those featured the best, funniest and most entertaining lines of dialogue and descriptions.
Let's talk about each of its characters. Hercule Poirot is fantastic per usual. Loved him here and I loved how he solved the crime step by step and how perfectly calm and considerate he stayed throughout the whole examination and yet his exact knowledge of how to provoke a reaction or a confession is the most impressive thing about him.
………………………………………………….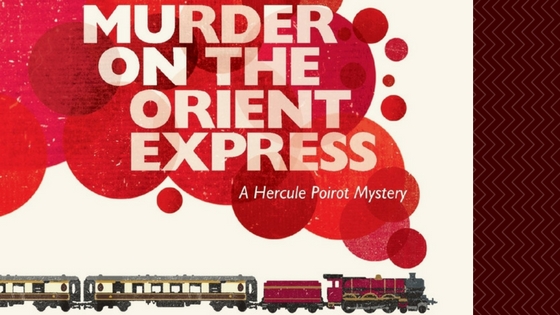 ………………………………………………….
MacQueen is actually one of the most interesting passengers as he is a secretary to Cassetti and thus probably the closest to him out of all these people. Martha Hubbard is excellent and very memorable and of course Countess Andrenyi is very interesting. Mary Debenham and Princess Dragomiroff are some of the other standouts but Greta Ohlsson has to be the most interesting character here, at least in my opinion. That's because she is the most moral and thus it was very interesting seeing her suffer and have her dilemmas about the crime.
Murder on the Orient Express has its issues as it is far from perfect. I do think that the ending would have worked better had it been entirely presented as a twist. That's just my opinion anyway. Another problem is the novel's very racist and xenophobic overtones. Not only do we witness apparent trashing of Yugoslavia from the characters, but we also witness Italians being considered temperamental and Americans being considered as dreamers etc. It is very much a product of its time in that regard.
………………………………………………….
………………………………………………….
But other than that, it truly is a superb story populated with really well developed and fascinating characters and the interactions and relationships between them. The attention to detail is overwhelming, I loved the train setting and how wonderfully utilized it was and the dialogue is naturally fantastic. I wanted more of the descriptions from Christie, but at least the dialogue is great as is the humor which is quite consistent and amusing. It also flies by thanks to its engaging storyline and superb pacing.
Murder on the Orient Express is a classic work of detective fiction written by masterful Agatha Christie. It has some smaller problems, but it is mostly a very involving and original story populated by well developed, interesting or even fascinating characters, engaging dialogue and fun humor. It truly is a superb mystery.
My Rating – 4.3