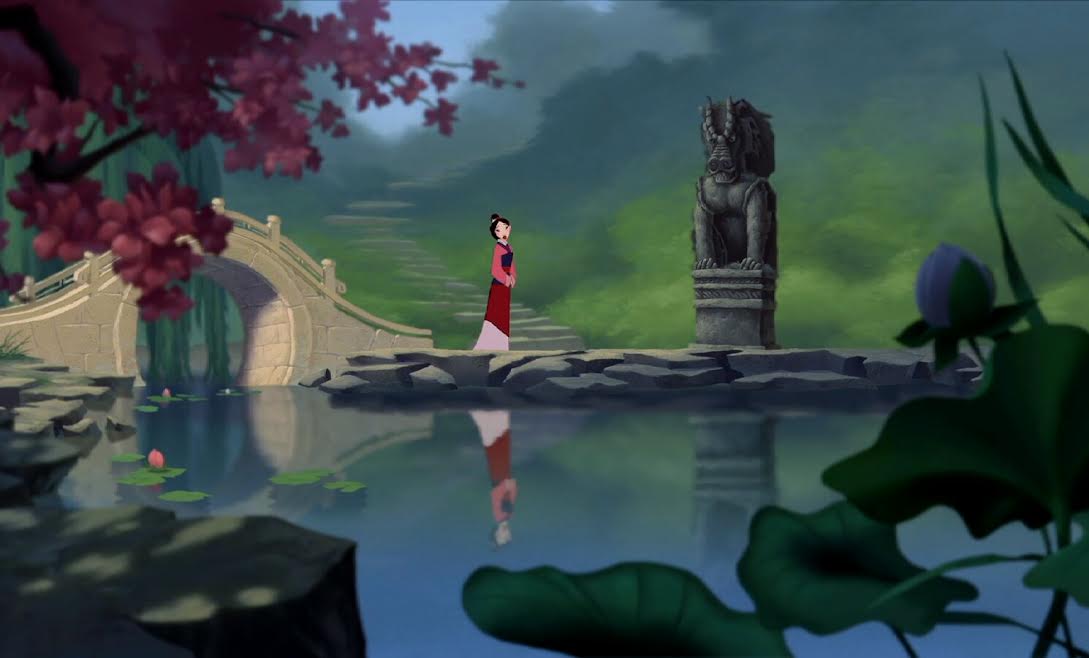 ……………………………………………………………………
Mulan Movie Review
Mulan is a 1998 animated musical historical comedy film that is the 36th Disney animated feature film. It is a very strong, sometimes admirable Disney effort.
……………………………………………………………………
"The flower that blooms in adversity is the most rare and beautiful of all."
……………………………………………………………………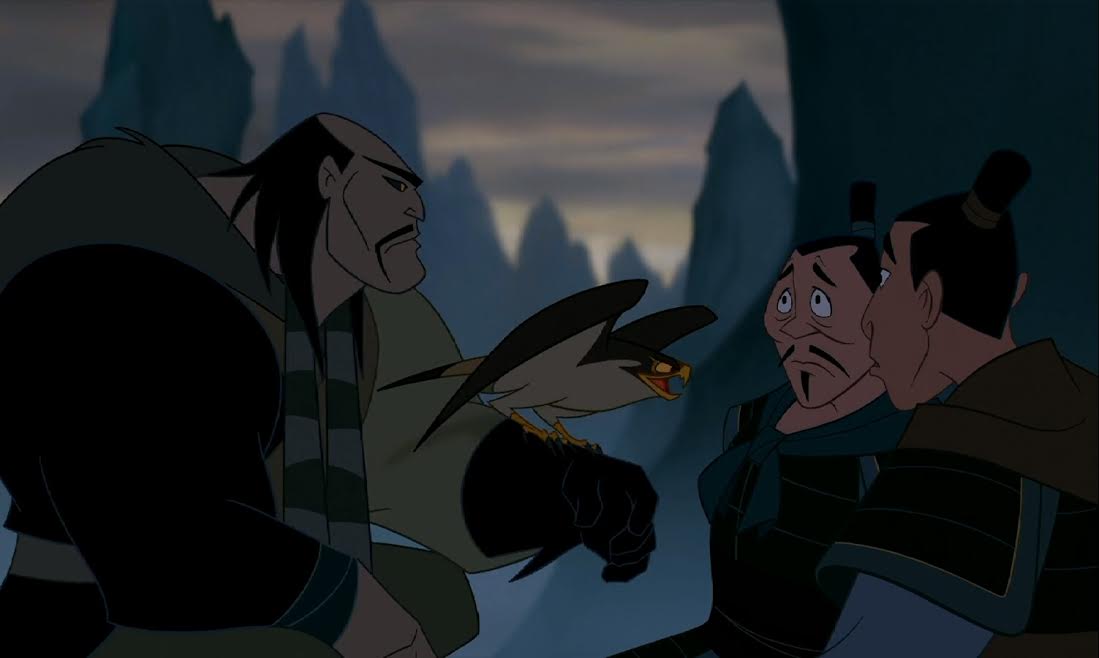 ……………………………………………………………………
This is a historical film in the rein of 'Pocahontas' where she may or may not have lived and the film took liberties adapting this story which is a famous Chinese story. And I loved the change in setting. This is basically a Chinese Disney film where all of the characters are from that country and some of the animation as well as the actors are also Chinese and I just loved that authenticity about it.
The plot itself is very good. The conflict is great and I found the film to be a solid historical as well as war picture, but mostly excelling in the drama and sometimes comedy department. It is a pleasant mix of genres in a typical Disney fashion and it succeeds in most of its areas. The highlights were of course the musical numbers, the sequence where Mulan cuts her hair is just so inspired, some of the action sequences are excellent, especially that with the avalanche, and of course the entire third act is beautiful and such an emotionally satisfying conclusion.
……………………………………………………………………
……………………………………………………………………
Fa Mulan is such a strong female main character and is actually one of the most, if not the most, feminist Disney princesses. She is brave and a great person who brought change, but unlike Pocahontas, she is actually very well developed as a character and is both likable and sometimes genuinely charming. Captain Li Shang is also very good and I liked him and the relationship between the two. I know that it maybe would have been better had they stayed just friends, but even though it was a bit rushed, the seeds were still solidly planted for their future romantic relationship.
Now Mushu is your typical Eddie Murphy animated character that came even before his Donkey persona in 'Shrek'. Although a typical goofy sidekick, I mostly really liked him as he was quite funny at times with a larger than life personality and a good heart. Grandmother Fa is actually funnier than Mushu as she is one of the most underrated Disney supporting characters. She isn't present a lot in this movie, but whenever she was on screen, she killed it with hilarious lines.
……………………………………………………………………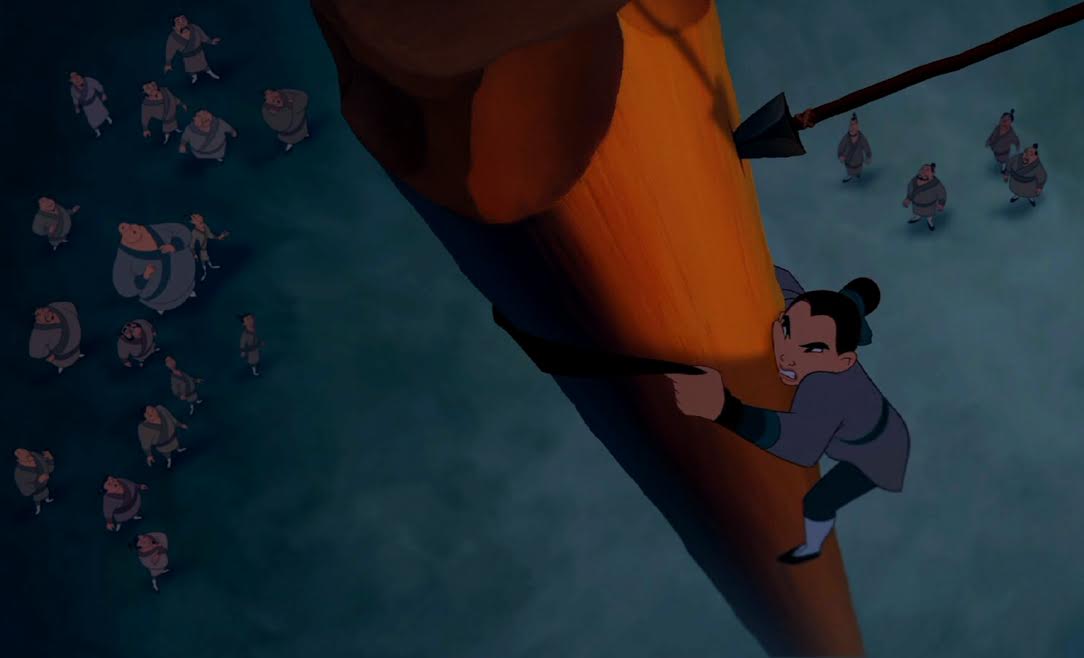 ……………………………………………………………………
I liked the Emperor of China in the third act and the villain Shan Yu, although disappointing in the ending, was a solid presence overall with a great menacing look and voice to him. And his animal henchman in the form of a falcon is very cool. But even though all of these characters are quite good, the problem with Mulan is that all of the other male characters as their fellow recruits were quite forgettable and not one of them stood out. That was unfortunate.
The animation in Mulan is quite good with a couple of reservations. The overall visuals are stellar and the film looks like a Disney film, but with strong Asian influences spread throughout too. I loved some of the interiors as well as the imagery, very striking. I also liked the costumes and the movements were well choreographed and the flick is well filmed. My one issue with it is the character design. Some characters such as Mulan and Mushu look really good, but others such as all of those recruits did not look that great. I don't know why, but some of the character designs here did not personally appeal to me. And I found the fact that most of those men were either skinny or fat or entirely incompetent to be very unrealistic and frankly stupid given the historical period in question.
……………………………………………………………………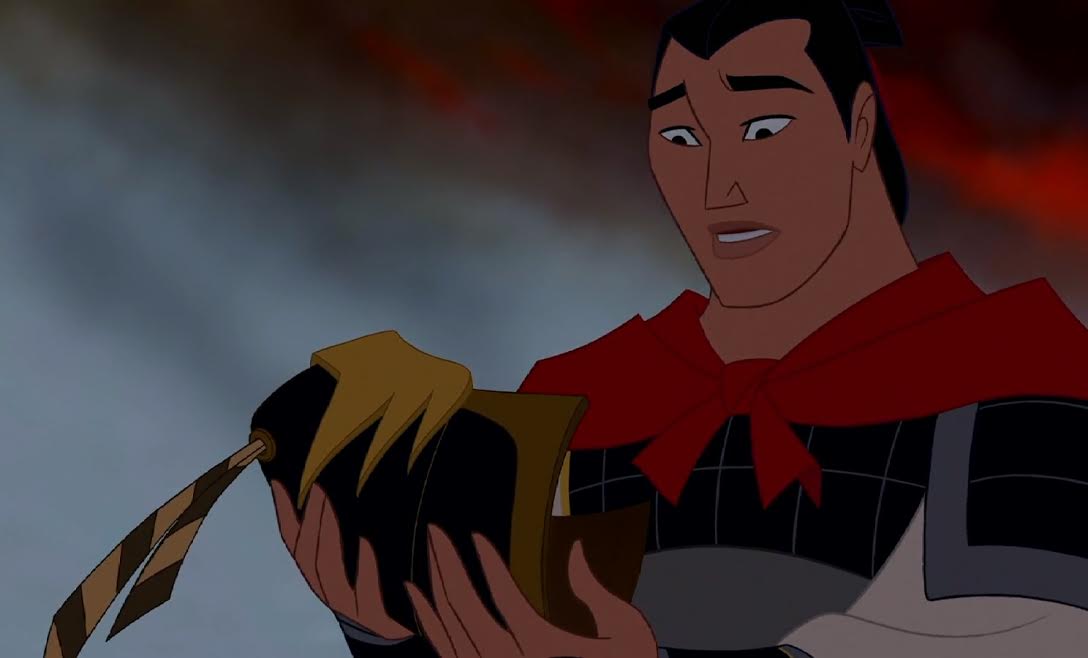 ……………………………………………………………………
Now let's talk about the soundtrack. It is another good Disney Renaissance soundtrack with a couple of absolutely terrific songs in it, but more importantly a fantastic score. Yes, the score is absolutely phenomenal and most of the scenes were fittingly dramatic in their score or fittingly Asian as well. But Mulan's Decision stands out as one of the finest compositions that Disney has ever put out as it is just such an iconic, powerful and instantly recognizable theme perfectly incorporated into its scene and story.
There are only five songs here and to me only two stood out as True to Your Heart is catchy, but a typical end-credits song that is forgettable and doesn't have a context to it, Honor to Us All is a solid movie opener but is overall bland and not memorable and A Girl Worth Fighting For is actually quite catchy and fun, but overall not great.
……………………………………………………………………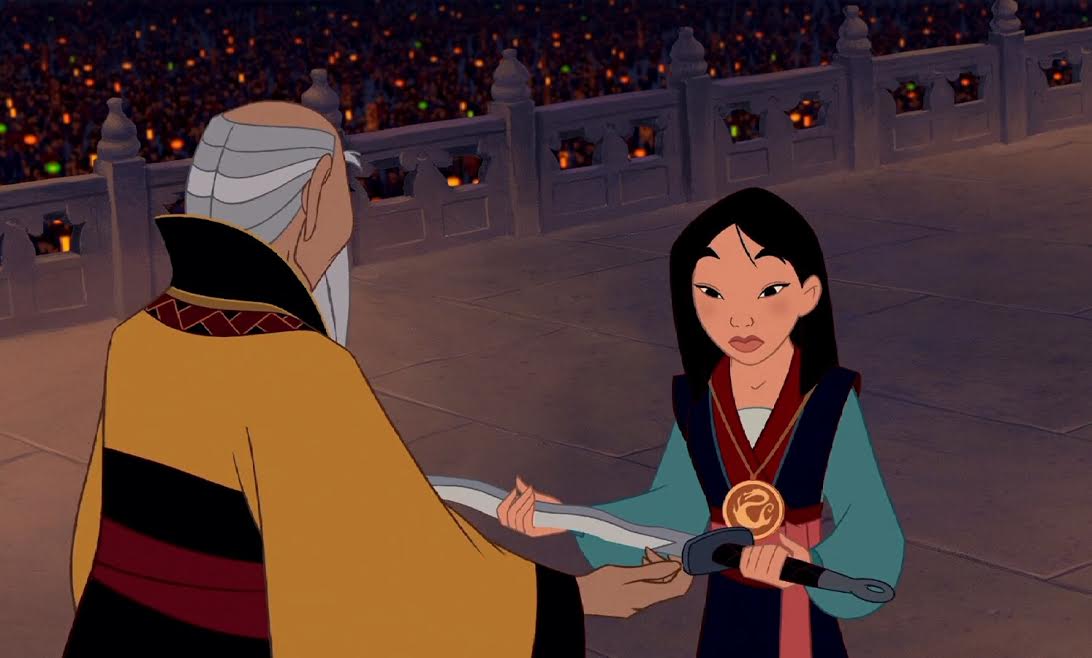 ……………………………………………………………………
But of course Reflection and I'll Make a Man Out of You are just superb across the board. The former is such a beautiful song accompanied with a great scene, imagery and character drama and it is a perfect vehicle for Mulan to help us connect with her emotionally. It has great lyrics, excellent singing and is catchy, but powerful and moving as well. But the latter is the standout musical number which is unlike any other Disney song and that works in its favor. It is overall such a great and important scene that is one of the best montages that I have ever seen, but the lyrics are excellent and the song even manages to incorporate otherwise boring recruits in it solidly. It is such an entertaining song that is just infectiously catchy to sing along and very original and exciting.
Mulan features some really good voice acting in it and everyone did a good job. And of course the singing is great. But it is also very solidly paced and always entertaining to watch and dramatic. It features a great message and is one of the most feminist Disney movies out there, but is done right instead of preachy. Mulan truly is a great role model for girls. The dialogue is also really strong and some of the lines here are actually quite inspired. And the film was emotionally rewarding, especially in its ending.
……………………………………………………………………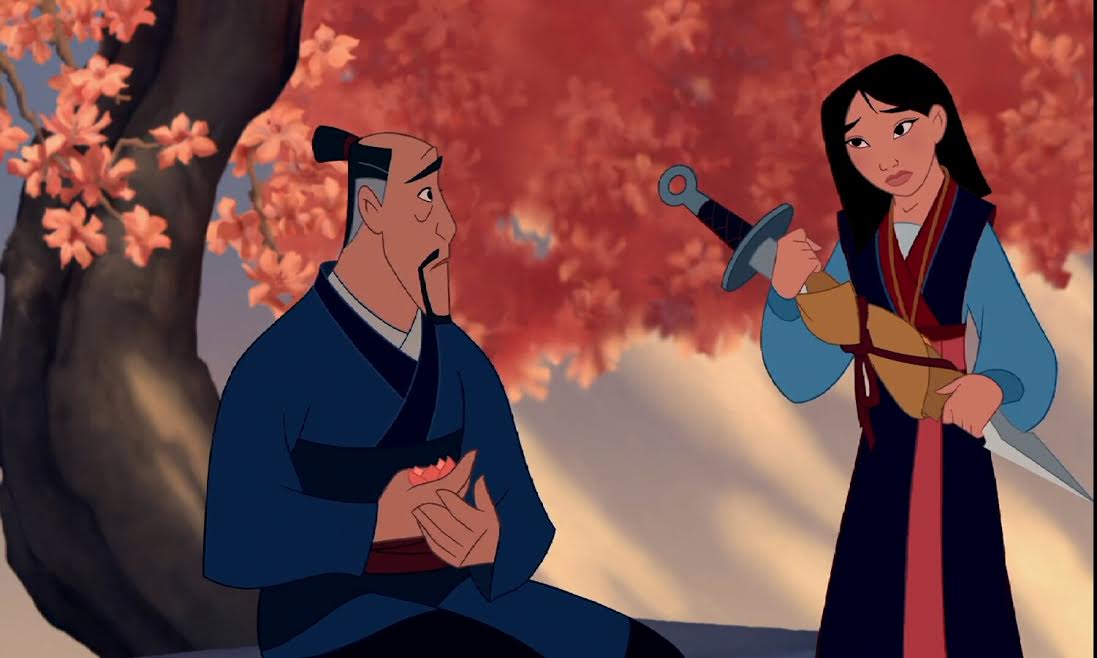 ……………………………………………………………………
But there is one problem here that prevents it from being a classic and that is why it is inferior to most of the other Renaissance films and is only better than 'Hercules' and 'Pocahontas'. I am of course talking about the humor. Now the humor is okay and sometimes even quite good, don't get me wrong. But I just did not find it necessary for this particular film at all. This is the type of film that should have been very serious and somehow Disney put a lot of the humor in it and that signature touch of theirs did not connect in this instance as good as it mostly connects. Some of the characters are too goofy and only Mushu and Grandmother Fa have their comedic moments whereas others are forgettable and some scenes were too lighthearted. But all in all, the film is mostly satisfying and was a wonderful experience.
Mulan is too comedic and goofy at times and some characters are forgettable, but Mulan herself is such a strong female role model, the animation is quite good, the score is excellent, the message is strong and the action is solid. It features a good story, a great Chinese setting and feel to it and two fantastic songs in Reflection and I'll Make a Man Out of You.
My Rating – 4
……………………………………………………………………