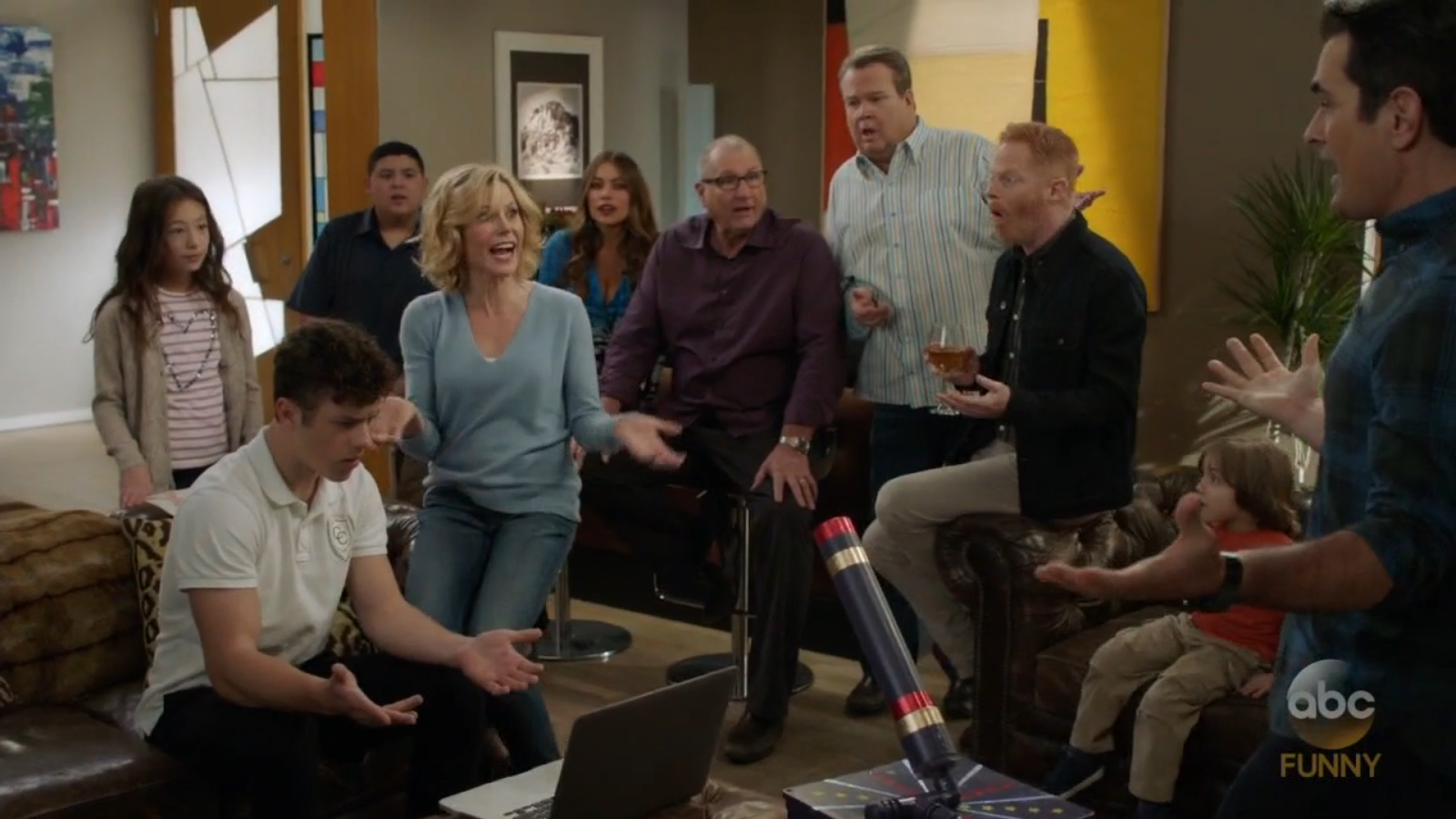 ………………………………………………….
Modern Family Season 8 Review
The eighth season of Modern Family is another solid, but far from great season. The show continues to be a lot of fun, but rarely truly great as it once was.
………………………………………………….
"How dare you.
That pig was my dearest friend"
………………………………………………….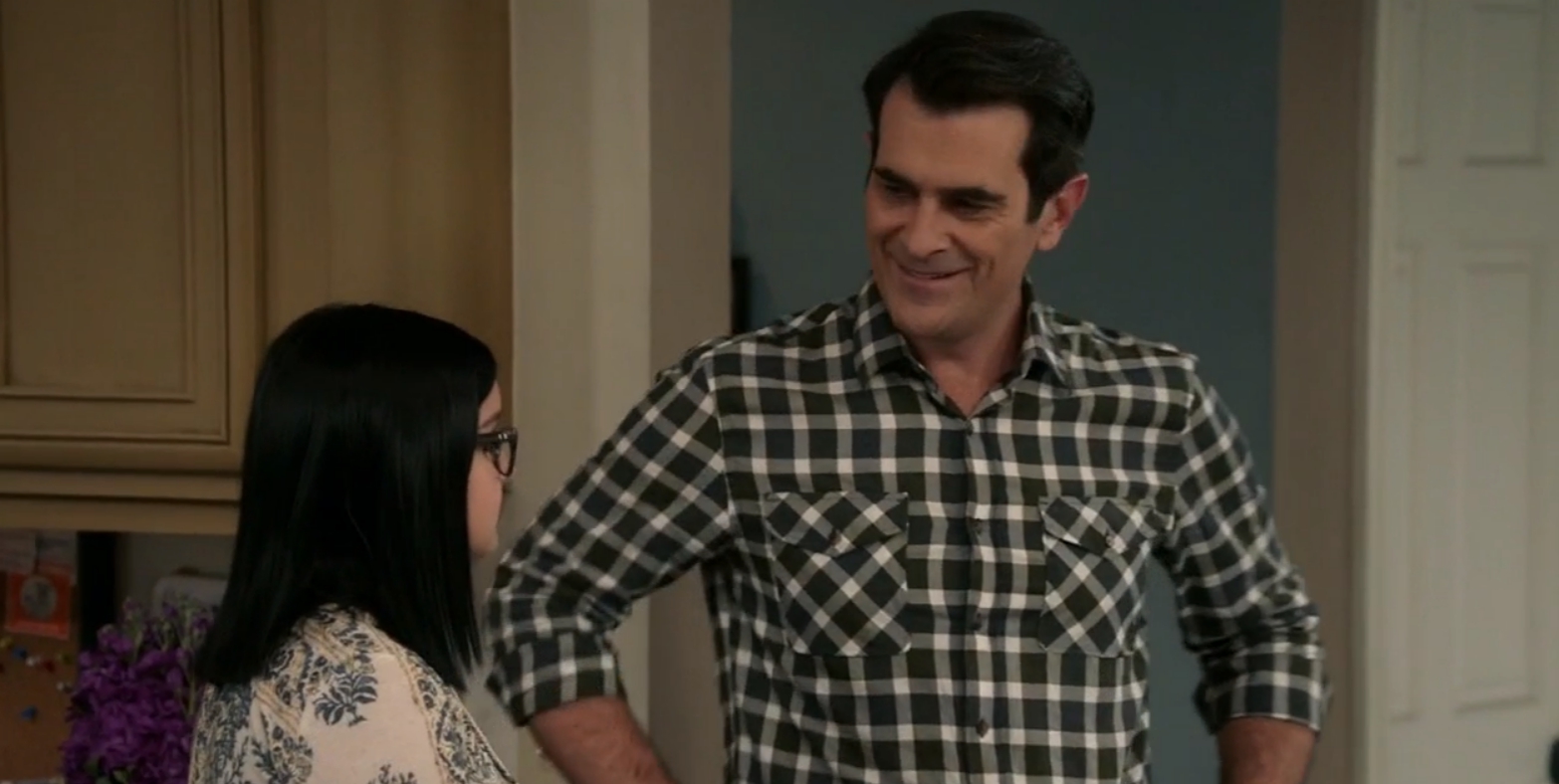 ………………………………………………….
The first of its twenty two episodes is A Tale of Three Cities which again showcases how horrible Gloria is to her sister which I just despise witnessing. Also, Mitch and Cam's part was too typical. A Stereotypical Day is, well, a mostly stereotypical MF episode and I thought that the introduction of a transgender boy was handled not so greatly. He should have been used much more.
Blindsided is typical in almost every of its little stories and I thought that the rivalry between Like and Manny was way too rehashed from many previous seasons. Weathering Heights is a solid episode, but it's guilty of introducing Reiner as Haley's new boyfriend. Their age difference is creepy and their relationship wasn't the greatest in my opinion.
………………………………………………….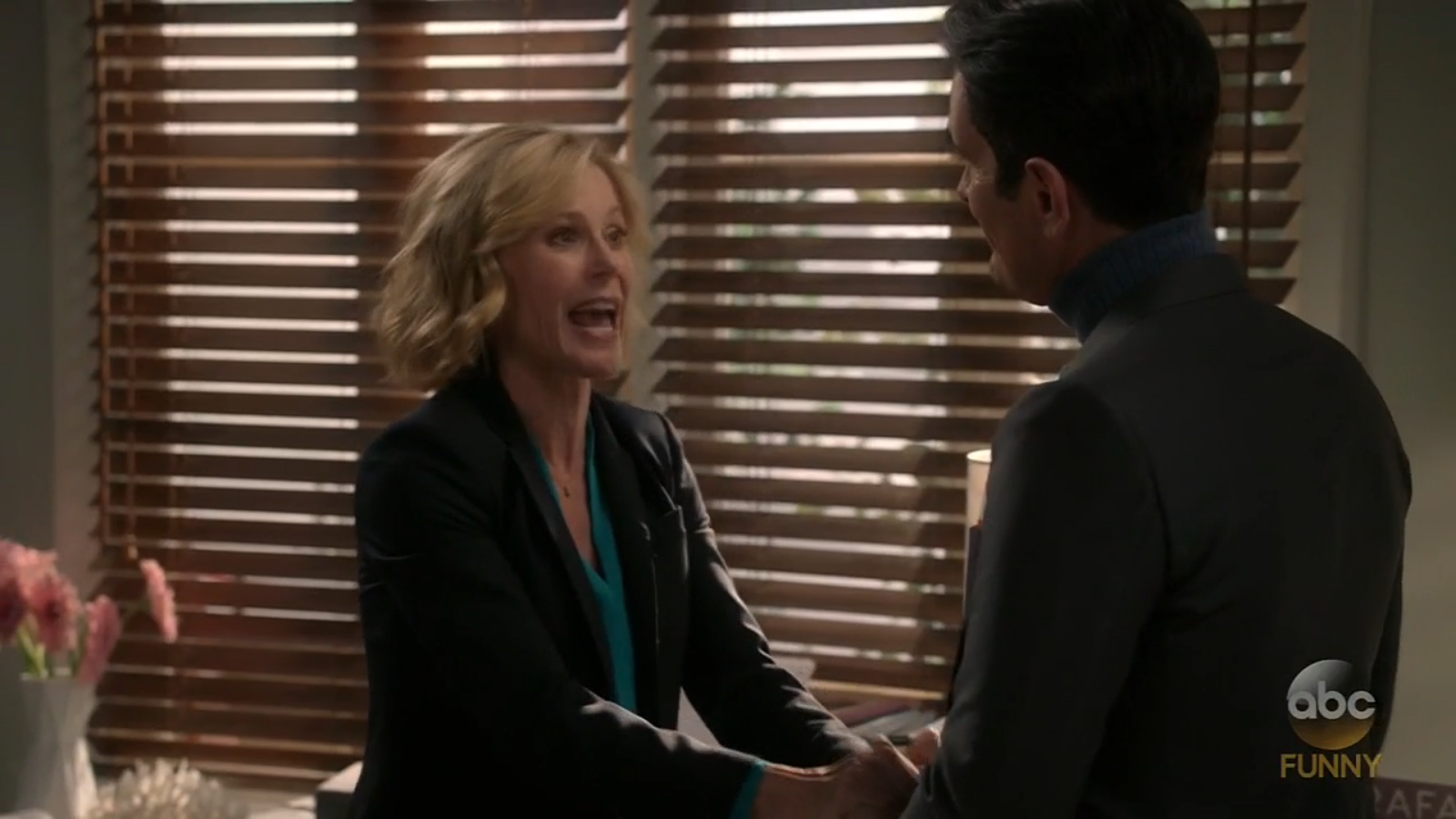 ………………………………………………….
Halloween V: Revenge of Rod Skyhook is a pretty good Halloween themed episode with Phil absolutely killing it and proving once again that he is the most fun dad in the world. However, the episode falls short of many great previous same themed episodes. As for Grab It, it is way too forgettable and does not deserve to be talked about more.
Thanksgiving Jamboree is packed with too many plot points and situations which is a problem this season has been struggling continually, but at least Cam killed it and I loved his farm take on Thanksgiving. The Alliance is easily one of the best episodes of this season, if not the very best. I love Modern Family episodes full of intrigue and schemes and having the non-Prichetts start a team where they help each other with their partner problems was a silly, yet expected thing to happen and I loved how energetic and funny this episode was.
Snow Ball is one of those episodes that is way too stereotypical in its portrayal of gay people, this time gay bullies, and I was just not having it. Ringmaster Keifth is the best in its Cam subplot as learning about his past relationship with the titular ringmaster was a rewarding and surprisingly touching experience.
………………………………………………….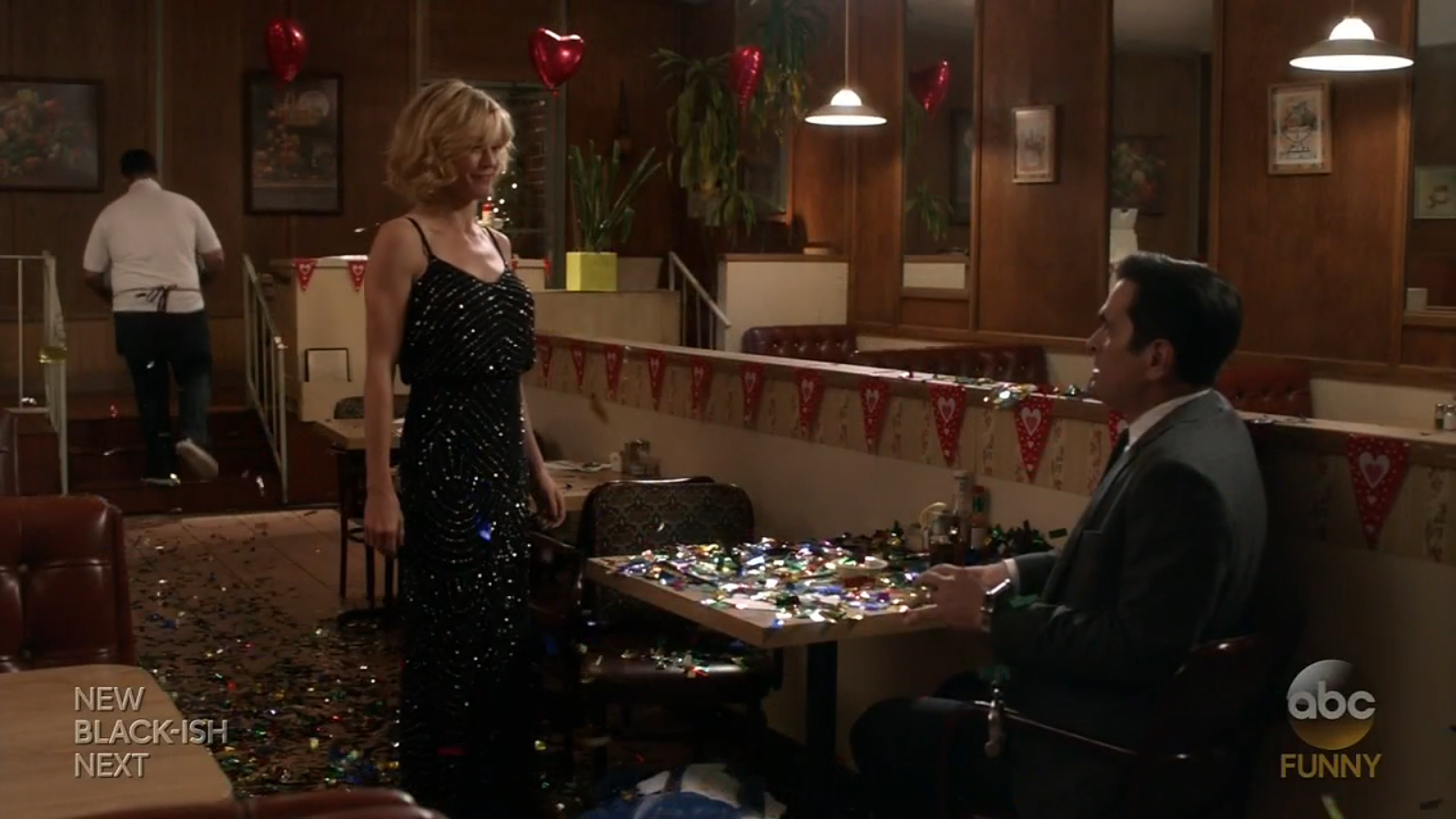 ………………………………………………….
Sarge & Pea is surprisingly thoughtful in the Jay and Dede storyline and thankfully she seemed like a human being here for once. Do You Believe in Magic finds Alex beginning a relationship with Ben who is Claire's clumsy and nerdy employee and I have to say that I like this relationship, definitely much more than Haley's one. But where the episode shines is in finally featuring wonderful Claire who at last gave her husband a magical Valentine's Day experience in that beautifully romantic finale.
Do It Yourself is a pretty good episode which benefited the most from Cam getting bitten by a wasp. The physical humor was great there, but I just loved this season for exploring his country upbringing and how Mitchell is prejudiced towards it. Heavy Is the Head features a clichéd take on all of its characters and once again is guilty of portraying gay people in a negatively sissy light.
………………………………………………….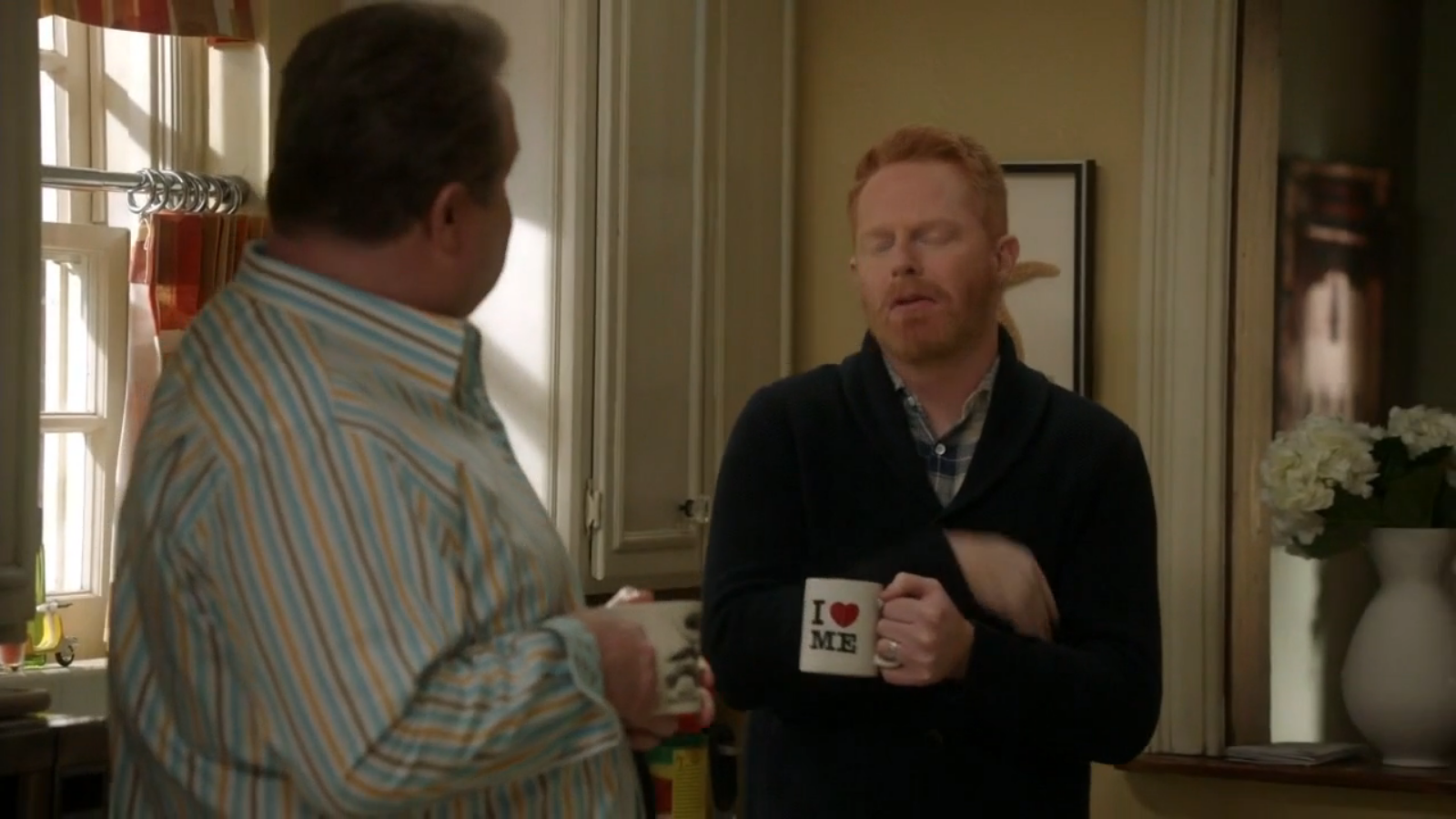 ………………………………………………….
Finding Fizbo has a boring Manny subplot, but at least the rest of it was pretty fun and solidly executed. Basketball is a missed opportunity as it is too tame sexually speaking which is a problem all sitcoms share plus of course Gloria's part is very annoying as it sheds some bad light on her and Phil is dull here.
Pig Moon Rising is a pretty underrated episode in its own right as I loved its convoluted and amusing nature. The part with Cam and his pet Lily was of course the funniest. As I said, I love everything about his country side. Five Minutes has a somewhat moving Jay and Gloria part and of course Claire and Phil meeting Alex's new boyfriend is the emotional highlight. But the rest of the episode is pretty mediocre. Haley finally broke up with Reiner in a not so great scene and Mitchell and Cam's drug-fueled story here was awfully annoying.
Frank's Wedding has a good usage of Pam and I found its take on Phil and his dad wonderful. They finally showcased how wonderful having a partner and father with a sense of humor is and how fulfilling Phil is to their lives. All Things Being Equal features a terrific plot with Phil and Jay, but the woman rights subplot is awfully misguided.
………………………………………………….
………………………………………………….
Alone Time finds somewhat dull Cam, but Jay and Mitch share a couple of wonderful bonding moments together and I really liked how the show handled the parents wanting finally some time alone after so many years with kids. Claire and Phil's part there was definitely realistic and great. As for The Graduates, it is overly emotional, but a pretty good and charming finale. But even though the jokes with Cam and Mitch not knowing a lot about Lily were funny, they were also very problematic as that implied that gays are bad parents.
Overall, the eighth season of Modern Family has its great episodes and is overall pretty solid, but too uneven with too many weaker episodes and missed opportunities. It is a typical example of how this show is still fun, but almost never as great as it once was.
Worst Episodes: Grab It, Heavy Is the Head and Basketball.
Best Episodes: The Alliance, Do You Believe in Magic and Pig Moon Rising.
My Rating – 3.8
………………………………………………………………….