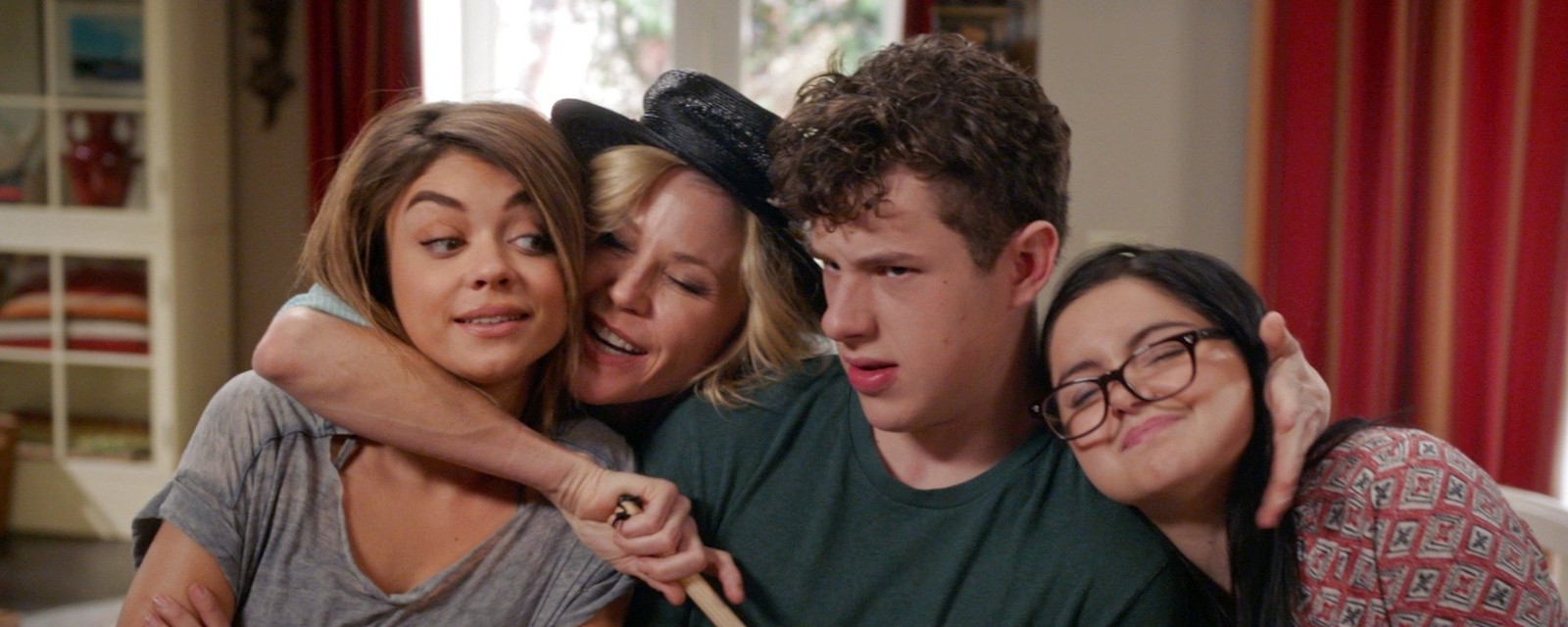 ………………………………………………………………….
Modern Family Season 7 Review
The seventh season of Modern Family is another disappointing one after the last season. It has its moments, but it is mostly sadly uninspired.
Summer Lovin' is another dissatisfactory episode when Haley and Andy are concerned as the two aren't together once again and that was frustrating to see. As for the overall episode, it is okay, but too rushed in the handling of its characters and their major developments. The Day Alex Left for College is pretty solid. It should have been stronger when Alex is concerned, but Mitch and the rest of the family are pretty funny here.
The Closet Case doesn't have great subplots, but the one with Mitch and Jay saves the day as they are so great here and their relationship here is quite good. She Crazy once again sees Cam trying to be modern and hang out with the younger crowd and that is very annoying as it is getting tired by now. And the rest aren't great either as Claire is pretty typical and the fact that Phil and Lily finally got an episode together and it was a wasted potential is so frustrating as these two really needed some bonding.
………………………………………………………………….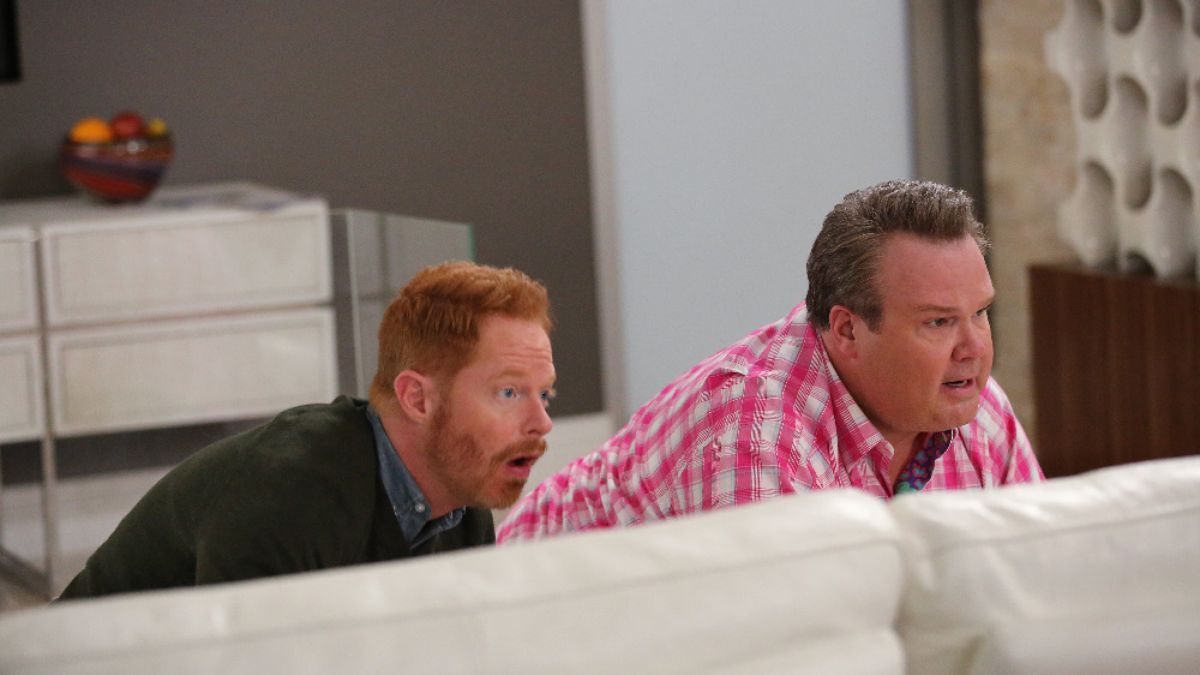 ………………………………………………………………….
The Verdict is again a weak episode that sees Gloria doing something new, but ultimately relegates her to only helping the family. The More You Ignore Me is solid, but overcrowded with too many storylines and situations and it is the episode that introduced us to Gloria's new sauce business which proved to be a very boring, almost filler development during this season.
Phil's Sexy, Sexy House is not only fantastic for finally reuniting Andy and Haley, but also because it is just downright great and hilarious. This is a perfect awkward confusion episode that makes use of all of its characters with Phil and Claire being the funniest. It is easily one of the best episodes of the season, if not the very best. Clean Out Your Junk Drawer is a very awkward episode that really disappointed me as it is a great chamber drama on paper, but in execution, it actually doesn't use it to tell us something new about the characters and their problems are basically repeated from previous episodes. At least Mitch and Cam's sex life, or the lack of it to be exact, is finally touched upon, but that again is also left unexplored.
………………………………………………………………….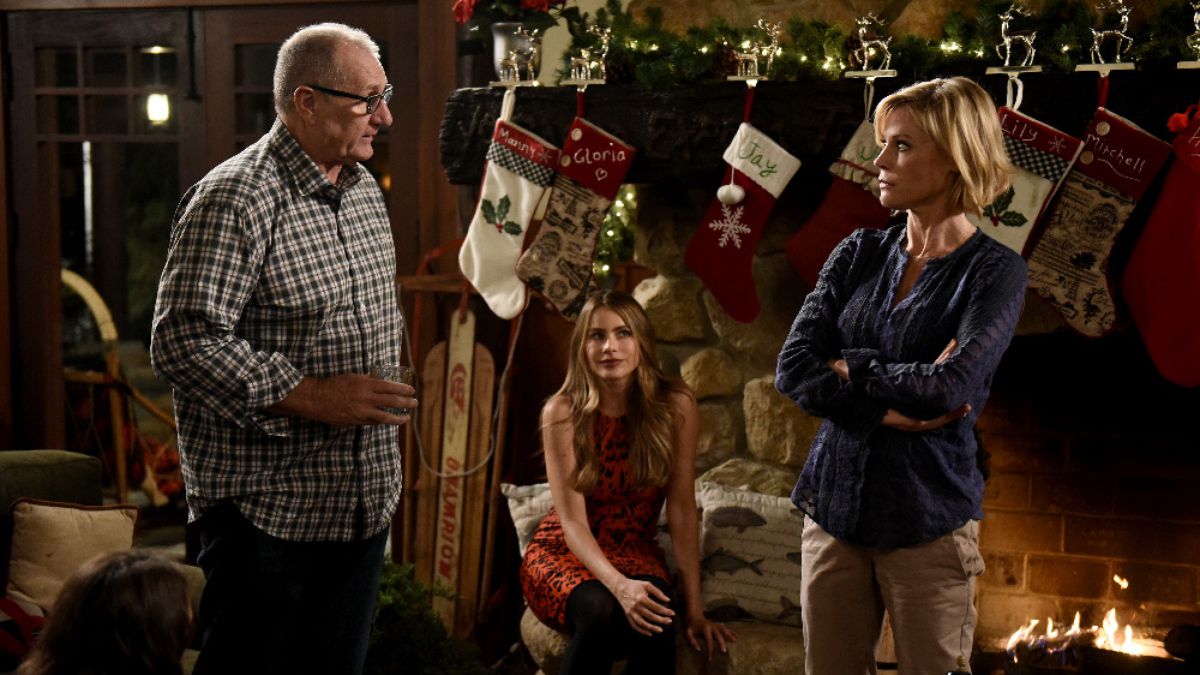 ………………………………………………………………….
White Christmas has a solid subplot with Jay and Claire, a very boring Mitch/Cam subplot and a great Andy/Haley dynamic. It is one of the better episodes of the season because it is a holiday themed episode, but a unique one where everyone is together and where most characters get their moments to shine. Playdates is hilarious mostly because of Jay who is so funny and relatable here, but Phil is spectacular as well in a very awkward, but funny dinner sequence.
Spread Your Wings is another pretty good episode in an obviously solid streak at the middle of the season. This is a heartwarming episode that benefits from its huge heart. That wonderful moment with Jay and Mitch near the end is so emotionally rewarding and the highlights are the Dunphys who finally let the ducks go in a scene that is so emotional, but also perfect for the development of Phil's character. And I loved the inclusion of ducks on this show as it sorely needed some pets. Clean for a Day is a disappointment after its great predecessor, but it does have a solid hoarding plot with the Dunphys.
………………………………………………………………….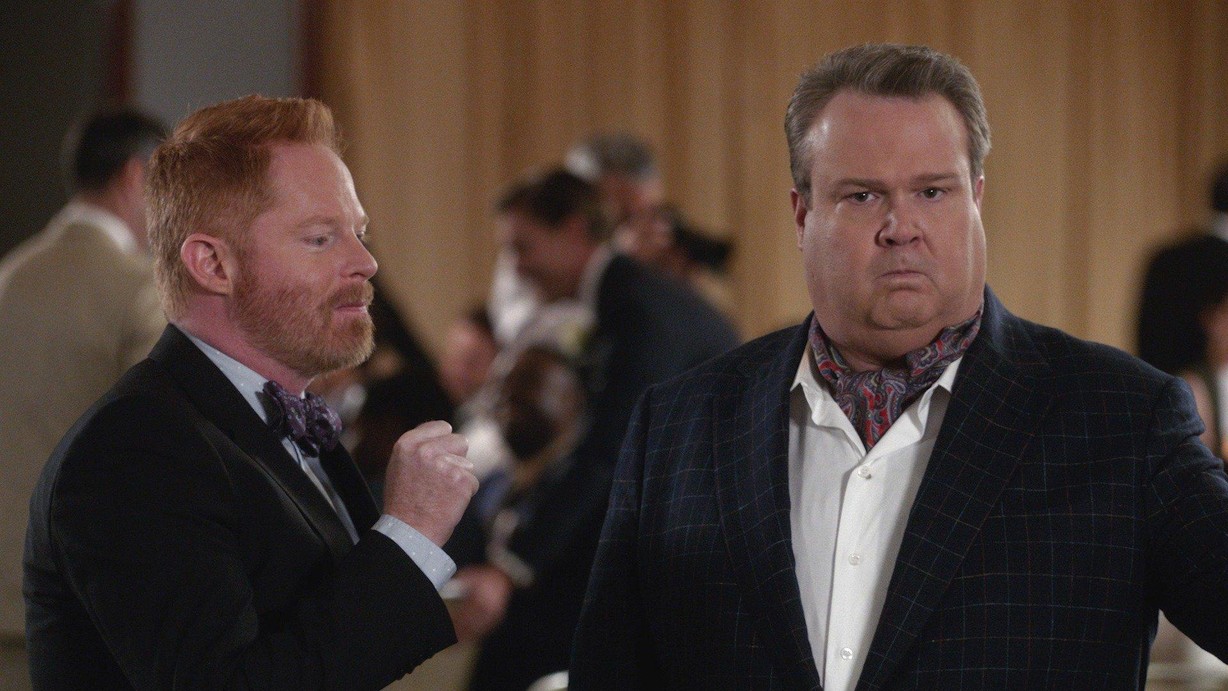 ………………………………………………………………….
Thunk in the Trunk is pretty good because if makes use of the characters of Phil and Jay in a great way and both are really funny, especially Phil in a hilarious housewife situation. It is great that the show flipped around and Phil is now at home and Clear at work and that is not only a welcome, but also a refreshing change in pace. The Storm is also pretty good and an episode where all family is together which is satisfying. The highlight is an emotional moment between Jay and Phil as it is great how their relationship developed during the seasons. It is easily the most emotionally rewarding and most sophisticated relationship on the show.
I Don't Know How She Does It once again finds Mitch and Cam in a boring plot, but at least the others make up for it with some great scenarios. It is an episode that mostly benefits from is great confusion structure where the characters and their problems are connected, but the conclusion is more than enough refreshing to make it different than usual. And I just loved the part with Claire as it was so sweet and also funny. The Cover-Up is mostly worth watching for Phil and Claire who are both really funny as they both find themselves having admirers.
Express Yourself is a weaker excursion with all of its subplots being fairly familiar and not particularly funny, but The Party is an improvement with such a hilarious stoner comedy from Mitch and Phil who are great together and so memorable.
Man Shouldn't Lie has a typical Cam plot, but at least the Dunphys are pretty solid themselves. Promposal is also a weak episode, but uncharacteristically for the season, Mitch and Cam are actually the standouts here and their prom moment is very sweet.
………………………………………………………………….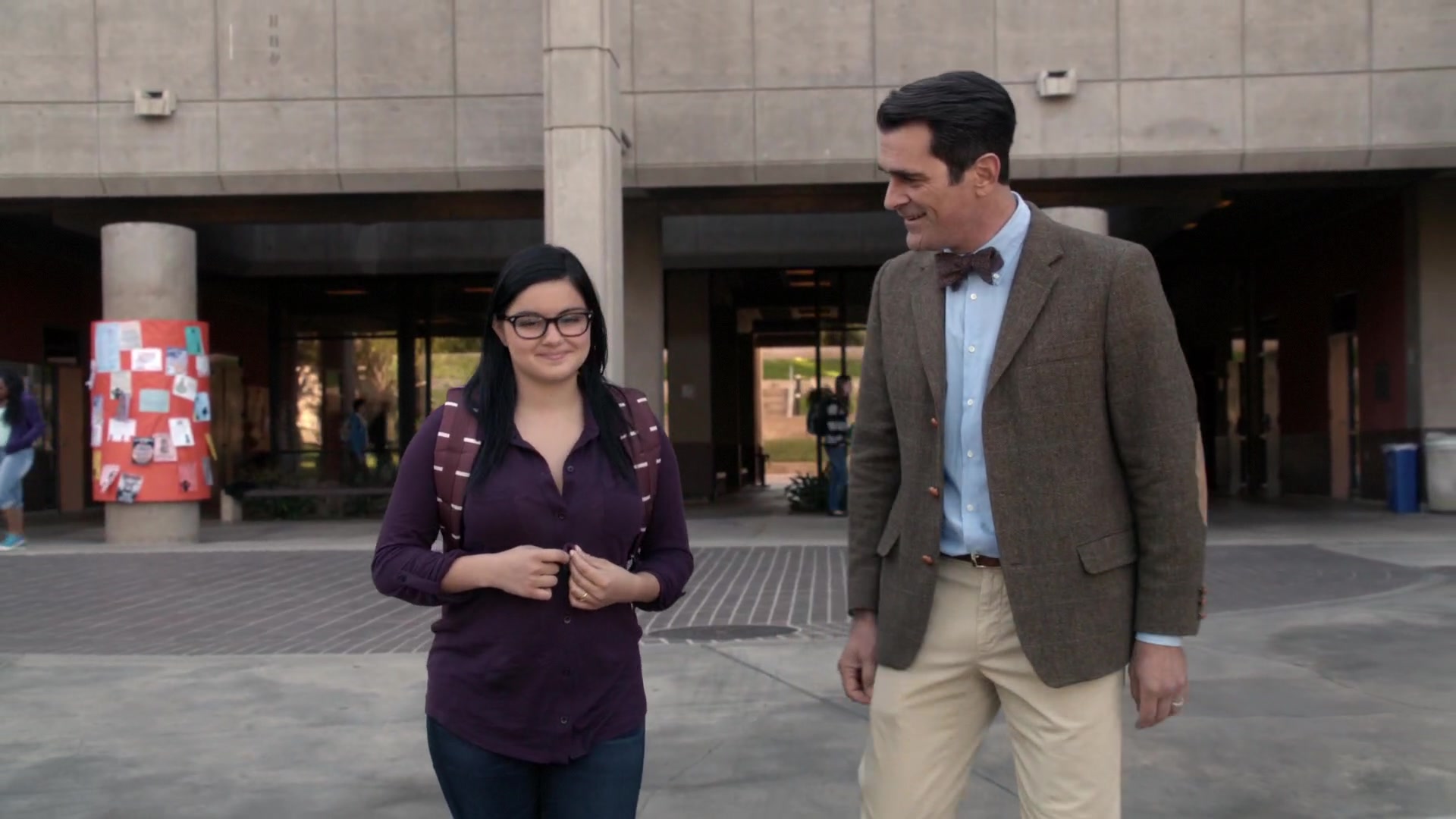 ………………………………………………………………….
Crazy Train is another one of those location episodes that aren't particularly funny or memorable. Double Click is an immensely disappointing finale that once again treats Alex in an exceedingly unfair manner and it finds Claire and Phil at their most forgettable. What we have here is Mitch and Cam leaving for Cam's hometown for a couple of months and Jay returning to work. That is the setup for the next season and it isn't a particularly promising one if I have to be honest.
Overall, the seventh season of

Modern Family

is a solid season with a great streak of good episodes in its middle parts and some pretty good relationships, most relating to Jay. Phil is again pretty good, but Mitch and Cam along with Gloria continue to be boring and at times even pointless characters and there aren't enough great episodes here to compensate for those weaker and more forgettable ones. But it isn't that worse from its previous season, but again those two are definitely giant steps back for a show that's mostly been great up to that point.
………………………………………………………………….
Worst Episodes: She Crazy, The Verdict, Express Yourself, Man Shouldn't Lie and Crazy Train.
Best Episodes: Phil's Sexy, Sexy House, White Christmas, Playdates, Spread Your Wings, The Storm and I Don't Know How She Does It.
My Rating – 3.8
………………………………………………………………….