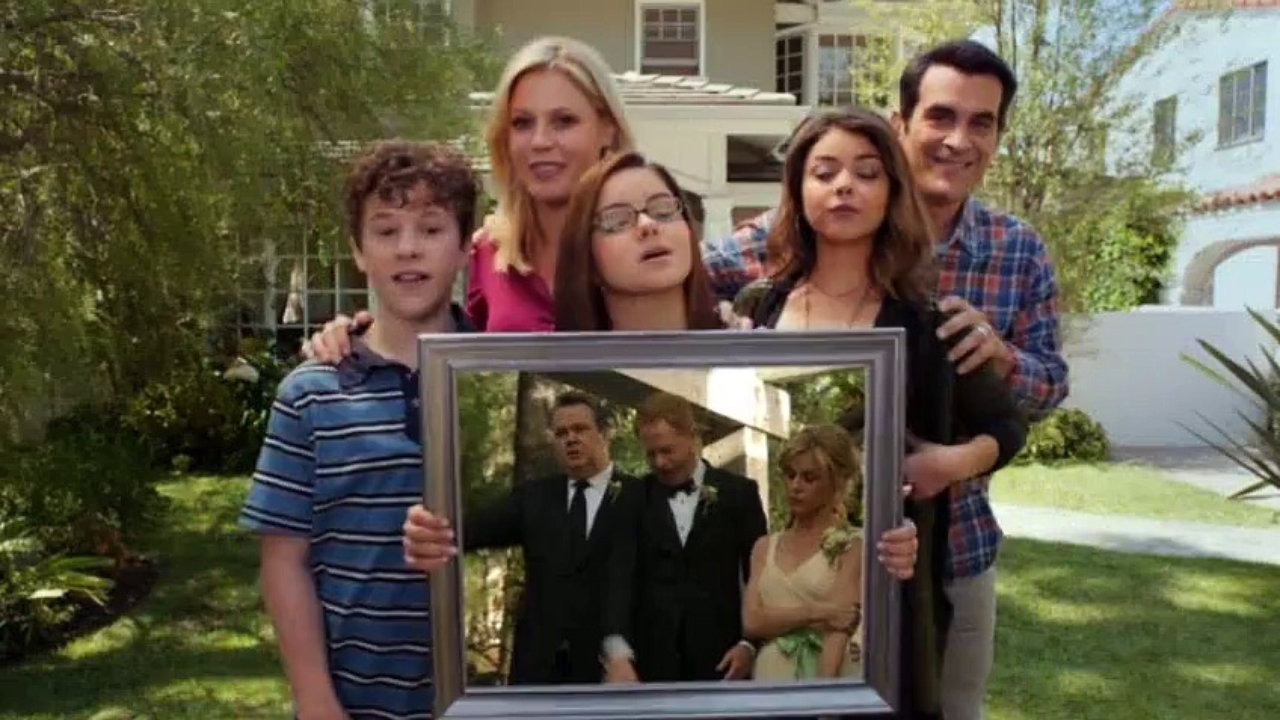 ……………………………………………………………………..
Modern Family Season 6 Review
The sixth season of Modern Family is my least favorite one so far with not a single fantastic episode and too many forgettable or even bad episodes.
The Long Honeymoon opens the season in a pretty solid way. One thing that bothered me was the evident change in sound quality as it was too loud and their voices were different somehow, the problem that remained throughout the whole season. But overall, I liked this episode. Cam was very odd here, but Jay and Gloria are the highlights as we finally get to see her with a natural look with hilarious results.
……………………………………………………………………..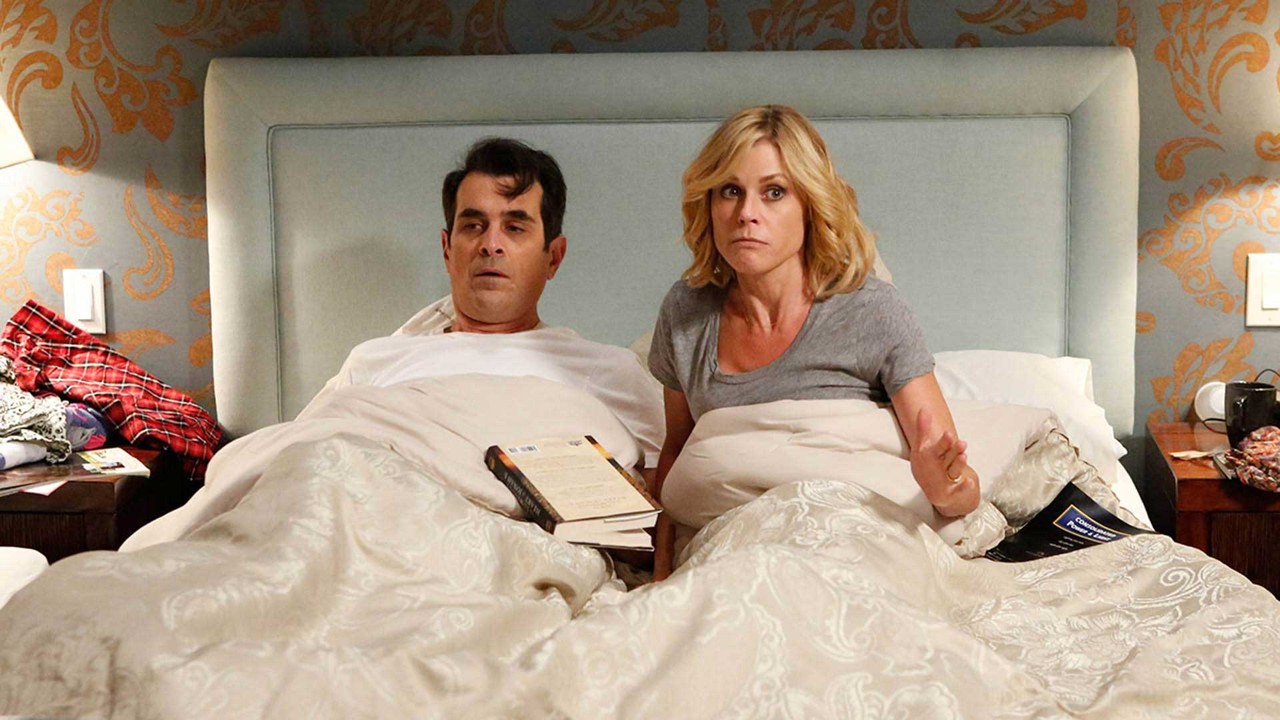 ……………………………………………………………………..
Do Not Push is another solid episode that once again benefits from Jay and Gloria who are unlikable, but realistically so and funny here. And we get a look at Alex's college in a very good subplot. The Cold is an okay episode, but the one that only has one great character use and that is Phil who is particularly funny here.
Marco Polo has a solid Manny storyline, but it has such an odd Dunphy subplot with some ugly racial stereotypes with Nigerians being represented in the worst way possible. I usually do not get angry at something because it is politically incorrect, but because this was very obviously offensive, I was annoyed by it. The fact that the episode itself is weak doesn't help either.
……………………………………………………………………..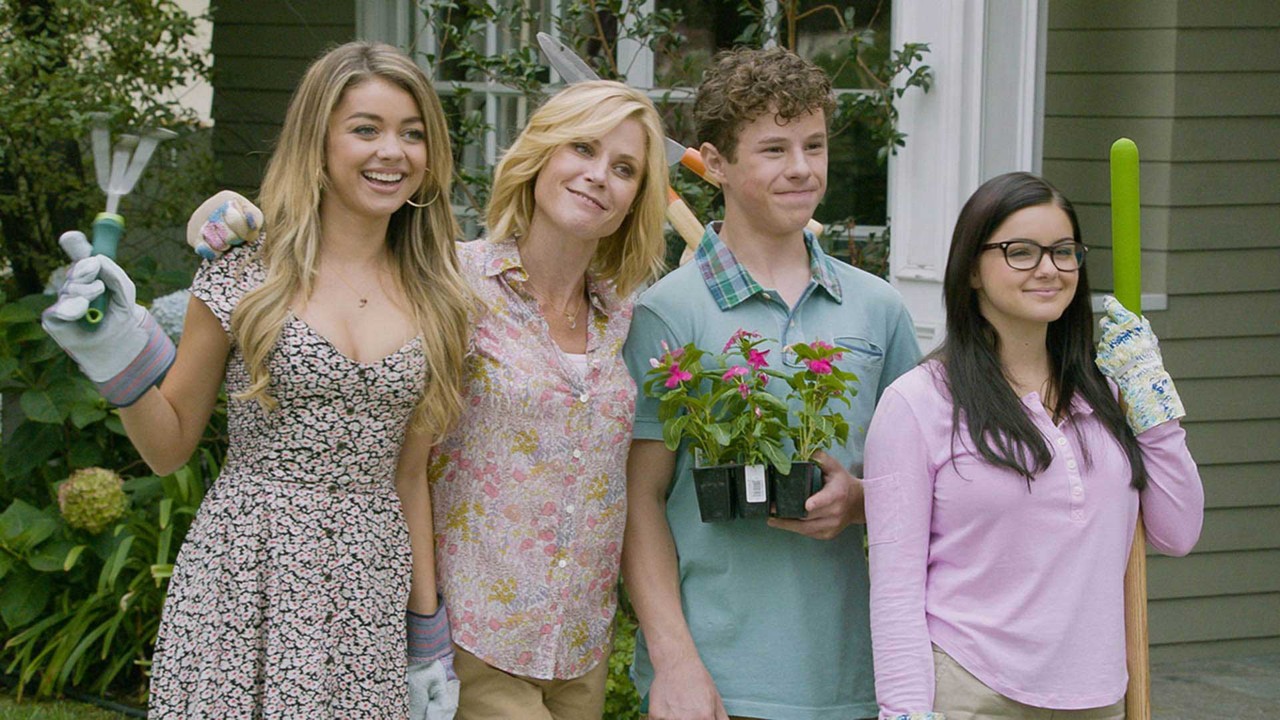 ……………………………………………………………………..
Won't You Be Our Neighbor is a pretty good episode with a great Cam/Mitch subplot in which we meet one of Lily's professors and she is a comedic delight. As for the new neighbors of the Dunphys, they are typical, but clash well against the family and they lead to some pretty solid episodes of this season and are overall solid additions to the cast of supporting characters. Halloween 3: AwesomeLand is another forgettable Halloween themed episode.
Cam and Mitch are so annoying in Queer Eyes, Full Hearts, but at least the others are pretty good with a nice Gloria storyline and a solid progression of Andy and Haley's relationship. Three Turkeys is definitely one of the season's finest due to a great use of the holiday, very relatable Jay and Gloria and a fun dynamic between Alex and Claire. It is a wonderfully traditional, energetic episode that is very entertaining and charming.
Strangers in the Night is another great episode with all three of its subplots being very good, but the highlights are the Dunphys as it was absolutely hilarious to watch Phil and Claire's reaction at the news that Alex has a boyfriend. Those scenes where they think she is crazy are some very inventive gems. Haley's 21st Birthday isn't as good because too many of the characters were too different than usual here, but this is one of the best episodes ever when Phil and Jay's relationship is concerned.
……………………………………………………………………..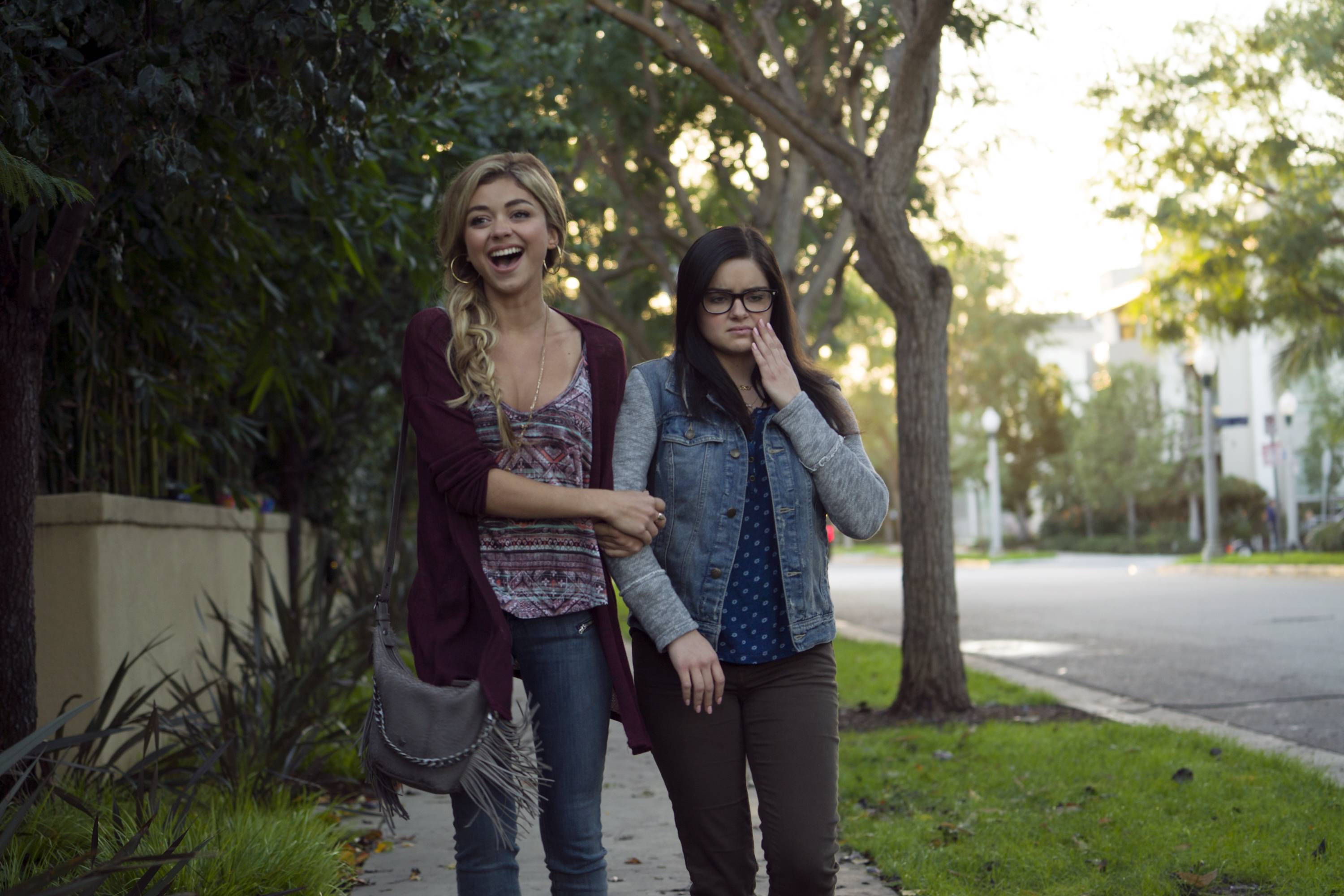 ……………………………………………………………………..
The Day We Almost Died is one of the worst season six episodes due to a negatively original approach to it and a very boring use of its characters. The Big Guns is an improvement over the last mediocre episode with a solid use of the new neighbors and an absolutely terrific use of Lily who is very funny here.
Rash Decisions isn't the most memorable episode, but all of its plots are mostly pretty solid. Valentine's Day 4: Twisted Sister has such an annoyingly clichéd MItch/Cam subplot, Phil and so-called Juliana are great together and Jay and Stella got a great situation here.
Fight or Flight has the most boring use of Sal yet and the other characters are fine, but not that great. And as for Connection Lost, whereas it isn't particularly hilarious, this is definitely one of the most pleasantly authentic Modern Family outings with such a great execution of a terrific premise and a great use of all its characters with Claire in particular being very sympathetic.
……………………………………………………………………..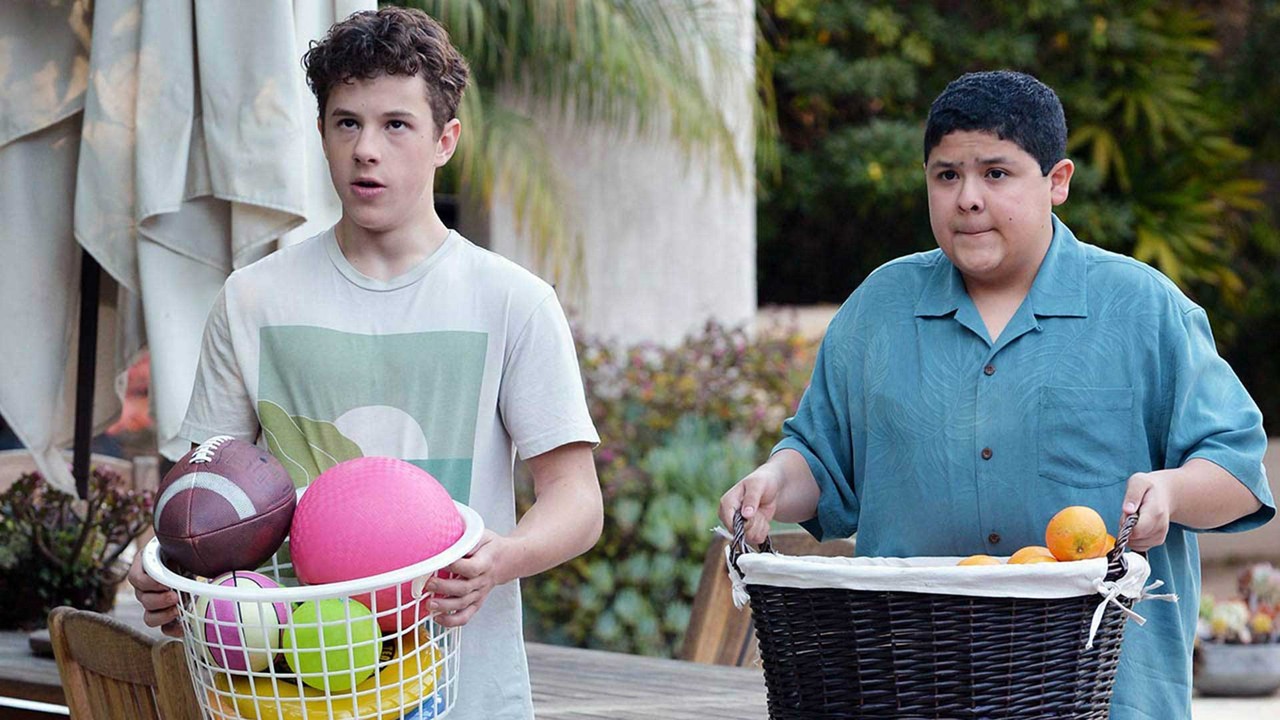 ……………………………………………………………………..
Closet? You'll Love It! is another solid, if not great episode that further emphasized the Haley/Andy/Beth love triangle in a solid, if typical way. Spring Break isn't the greatest episode, but it does have a great use of Luke for once and it is interesting and poignant to watch how his change in personality affects Phil.
Grill, Interrupted is one of the finest episodes of the season due to a dramatic Haley/Andy part, an excellent use of Gloria and the drama surrounding Jay here is very well handled. Knock 'Em Down is a terrific episode with all three storylines working wonderfully. Gloria and Mitch are quite relatable here, Phil and Claire have the best time yet with their neighbors and Jay and Cam get to spend some quality time together in an absolutely hilarious manner and with quite memorable new character Martin.
Gloria is great in Integrity whereas Cam and Mitch are quite typical this time around and I don't understand why the need to again reopen the second child conversation. Jay and Phil are again very good together and it is great to see their relationship finally developing. Patriot Games again has great Gloria and it is a great plot progression for her character as she finally gets an American citizenship. Cam and Mitch are pretty good as well and Alex is fantastic this time around and it is great to finally see Sanjay in flesh.
……………………………………………………………………..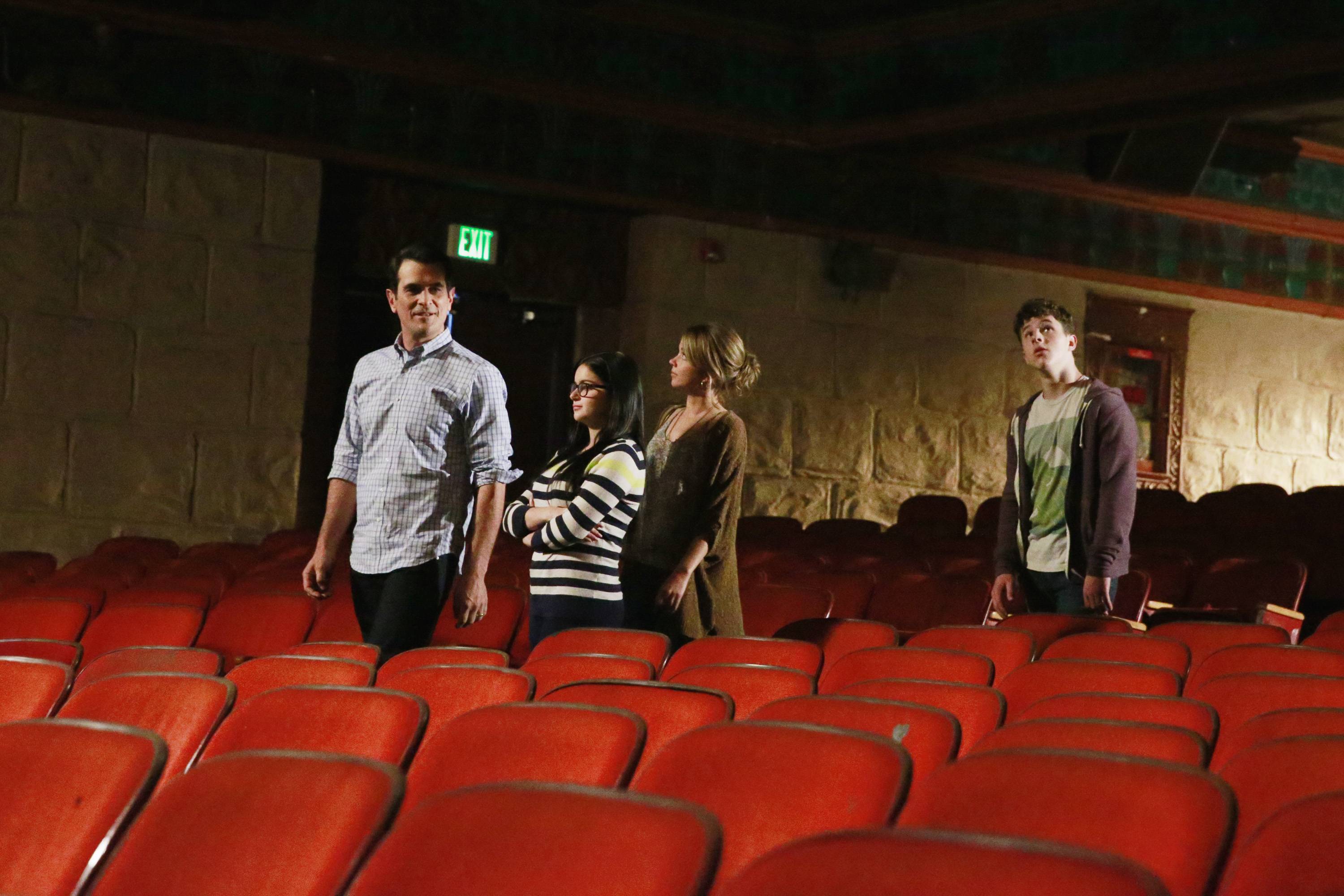 ……………………………………………………………………..
Mitch and Cam worrying about Lily acting apathetic is such a wasted opportunity to have a great and funny part as it ended up being disappointed in Crying Out Loud and the entire episode is very disappointing in comparison to the previous and next one. And yes, American Skyper is a very good season finale with a touching Alex/Claire part and a great, if frustrating cliffhanger to this Andy/Haley development. And Phil is so good here and hilarious in his most delightful manner.
In this season, Gloria is particularly likable and that was great to witness. But Cam and Mitch are quite boring to be honest and their family is the weakest link here. Alex is fantastic this time around and it is great that she finally got to spend some quality time with Claire. The same goes for Jay and Phil who are great together. As for Haley and Andy, it is frustrating that they are extending the official start of their relationship once again, but their chemistry and great interaction are more than enough to make up for it.
Overall, this season was disappointing and despite the fact that I rated it slightly higher than the previous season, it is inferior to it because it is unfortunately too forgettable and too boring in too many of its episodes. But at least it got some pretty good ones and at least some characters are finally becoming likable. It is a solid season, but I do have my reservations regarding the next one.
……………………………………………………………………..
Worst Episodes: Marco Polo, Halloween 3: AwesomeLand, The Day We Almost Died and Fight or Flight.
Best Episodes: Three Turkeys, Strangers in the Night, Connection Lost, Grill, Interrupted and American Skyper.
My Rating – 3.8