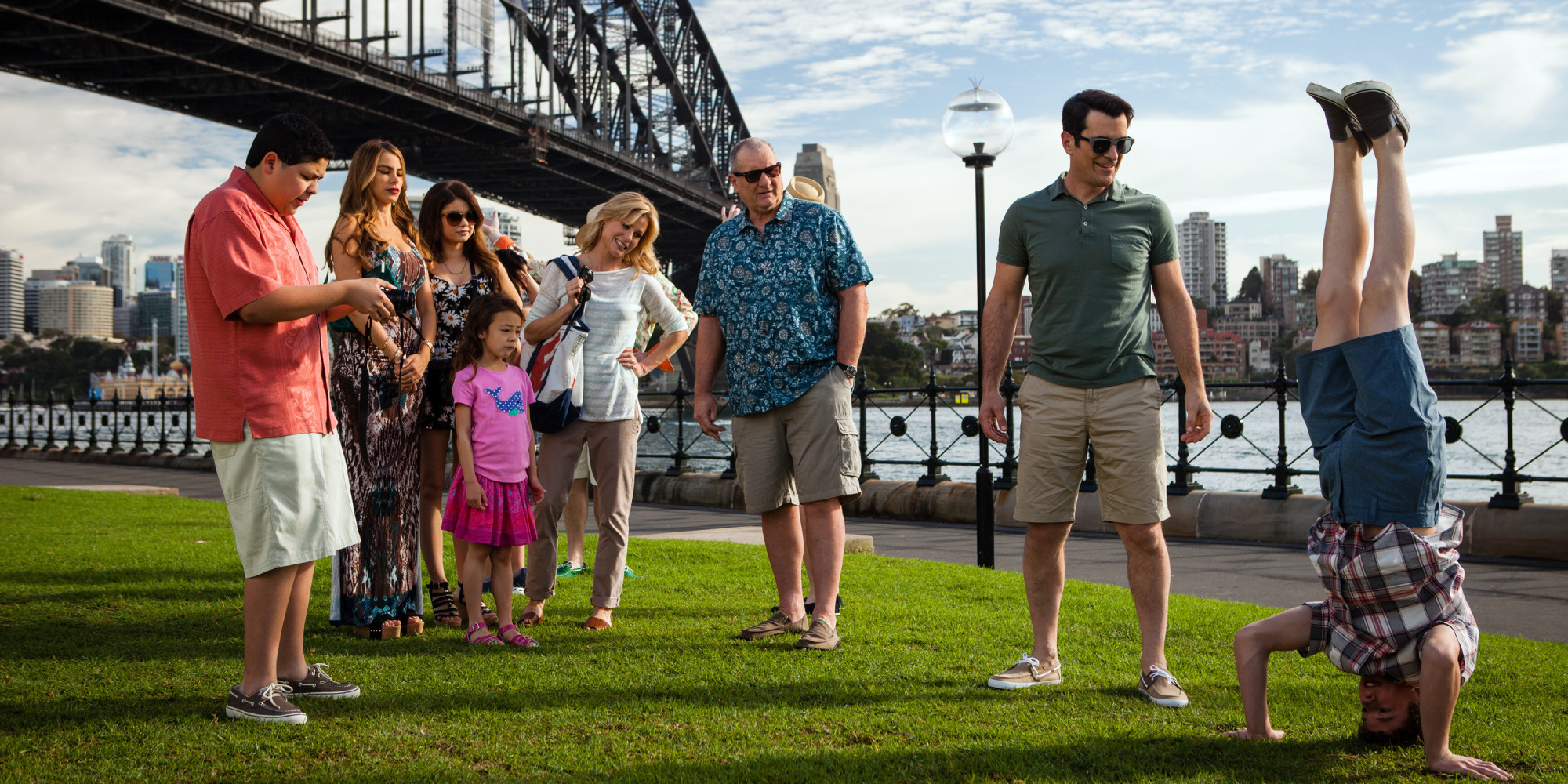 ………………………………………………………………..
Modern Family Season 5 Review
The fifth season of Modern Family is such a major step down from the previous seasons with not enough great episodes to compensate for the majority of just satisfying ones.
………………………………………………………………..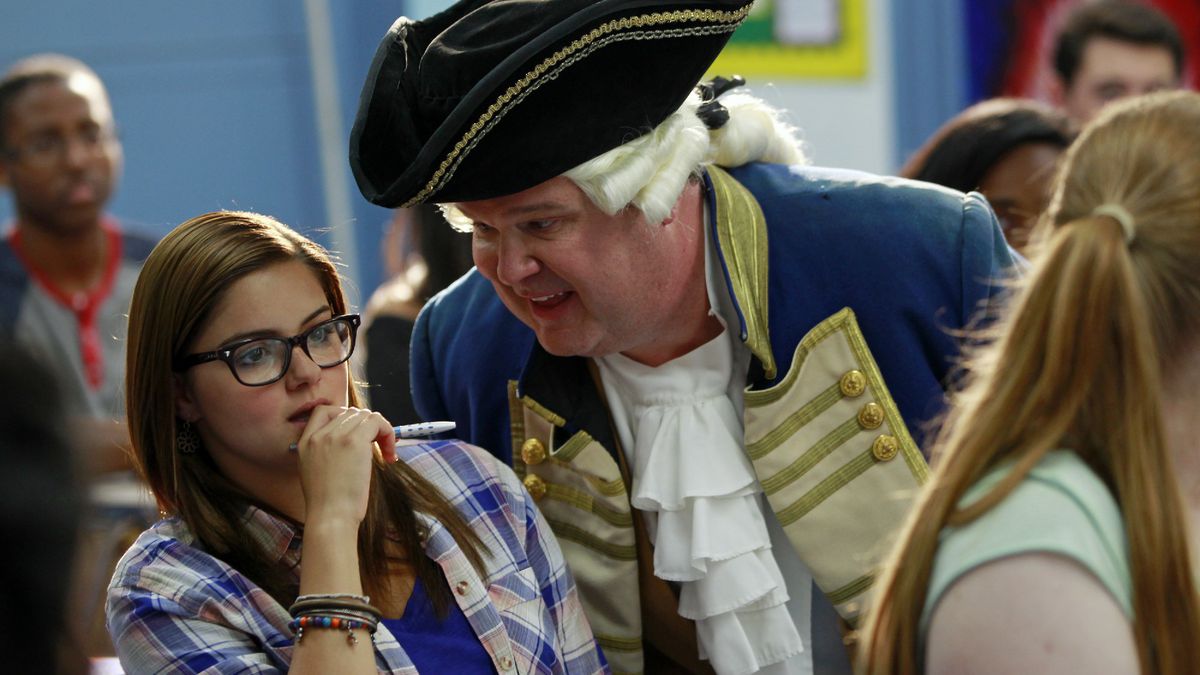 ………………………………………………………………..
Suddenly, Last Summer is the only truly fantastic episode to be had here and such a perfect way to open up the season. Mitch and Cam are so good here and this was one of the rare episodes in which I really felt their love due to some strong acting from Eric Stonestreet and Jesse Tyler Ferguson. But it is such a perfect proposal episode that was satisfying on all levels. First Days is a solid episode that has some really funny moments, but the highlights have to be Phil and Gloria in that hilarious filming part where they play the extras.
Larry's Wife has a good Cam storyline with the cat and Phil is reliably solid, but this is still mostly a forgettable part. Farm Strong is undoubtedly one of the finest episodes in this fifth season due to all of its subplots working wonderfully. It has such a great use of Cam's sister Pam and Cam has rarely been this likable. Phil and Claire could have been more memorable, but the subplot with Gloria is excellent as it was hilarious to watch her failing to admit that she needs glasses.
………………………………………………………………..
………………………………………………………………..
The Late Show is amazing! This is one of the rare episodes of the season that is not only heartwarming, but hilarious as well. It's a perfect package. It ends in such a sweet, wonderful way and it was nice to see the whole family spend such a fun, unexpected evening together. As for the humor, Gloria is the best one here as her obsession with being complimented produced some hysterical results. The Help has a funny, but overly theatrical Mitch/Cam part, but Frank's hooker storyline is so good here and this episode is a nice introduction to a new, important character Andy.
A Fair to Remember is pretty boring, except for Haley and Andy's storyline which is a great way to start their relationship. ClosetCon '13 is a great episode that has a good use of all of the characters, but the highlights are Mitch and Cam as we finally get to see Cam's hometown. Those sequences were the best with his homophobic grandmother being quite amusing.
The Big Game has a nice sister interaction between Alex and Haley, but is eventually subpar in other areas. I disliked The Old Man & the Tree quite a bit as it is such an annoying, really uninspired episode that doesn't have any big laughs whatsoever.
………………………………………………………………..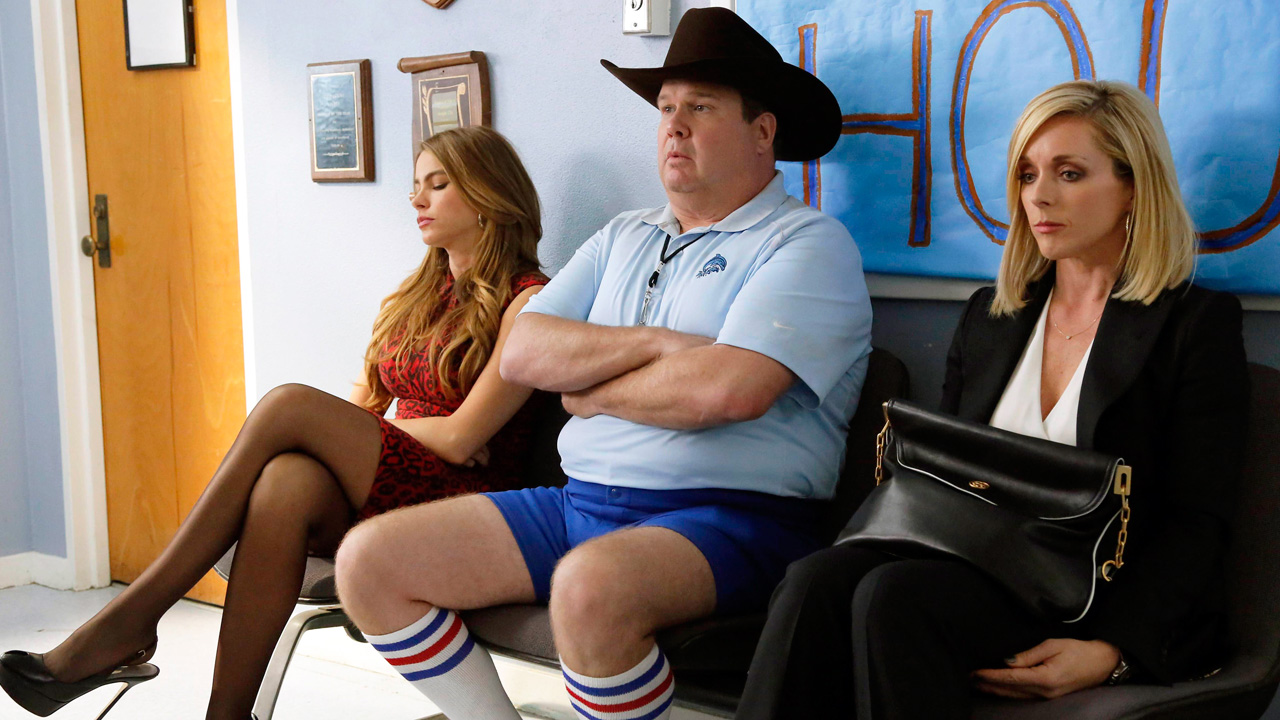 ………………………………………………………………..
And One to Grow On is another forgettable excursion and this middle part was truly subpar for this season as there were too many of the weaker episodes to leave a good impression. Under Pressure is an improvement over the previous episodes, but it was still problematic as the Alex part was definitely great for her character development, but had no laughs in it whatsoever and was too dramatic for the series.
Three Dinners is so good! Finally we have a great episode that benefits from such a great use of the dinner theme with all three subplots being superb. The Jay one isn't as funny, but it is nice to see him being emotional for once. Phil and Claire are so good here and it was hilarious to watch Haley trick them so well. And of course, Mitch and Cam are both so funny here as their intervening role in another pair's struggles proved to be comedic gold with a hilarious line after line.
………………………………………………………………..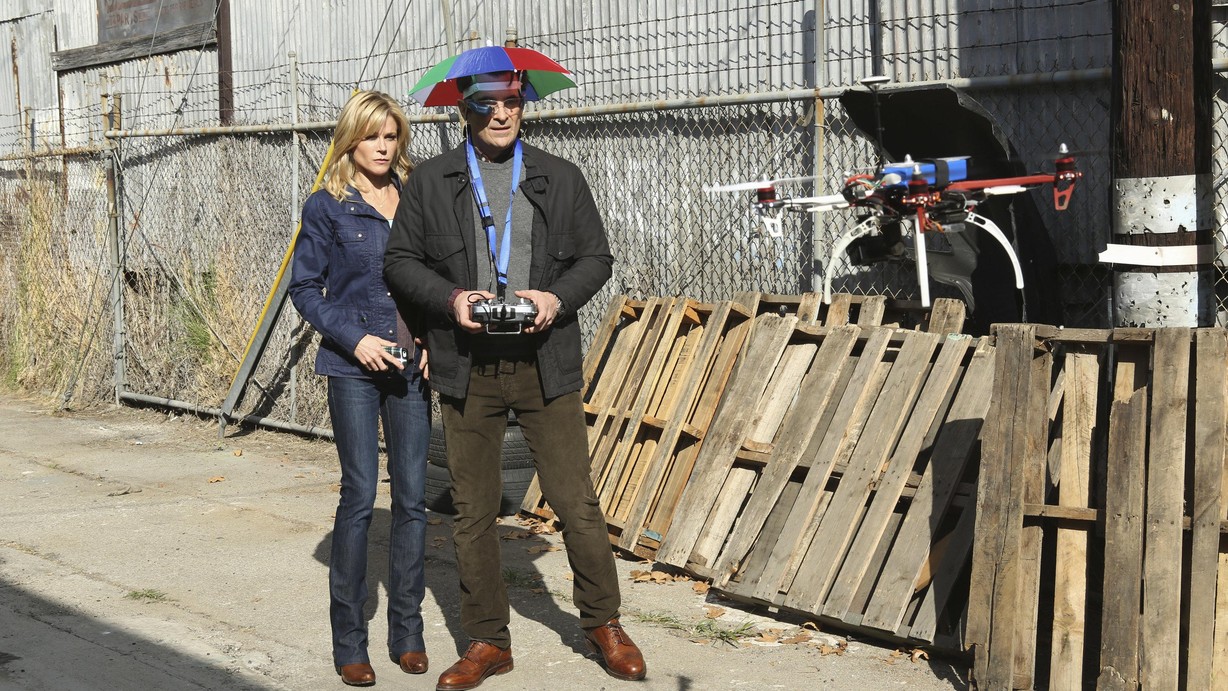 ………………………………………………………………..
iSpy is another great episode that benefits from such a strong ending where the whole family gathers at Haley's photograph exhibition. Claire was great here as was Cam whose stereotypical, yet very amusing gossiping nature led to many great moments. The Feud is a typical, safe episode that is definitely solid, but it has very unlikable Mitch and Cam and is just filled with too many things going on. Also, Phil's storyline was one of the worst of his ever.
But Phil is great in Spring-a-Ding-Fling, an episode which isn't that great in other subplots, but the one with Haley and him is so sweet and so satisfying. Other People's Children is so great in all of the storylines, but the highlights were Claire and her exploring her feminine side as well as the cultural trip to the museum with Mitch, Cam, Manny and Alex which was absolutely hysterical and so well crafted. It was great to watch the four of them compete.
………………………………………………………………..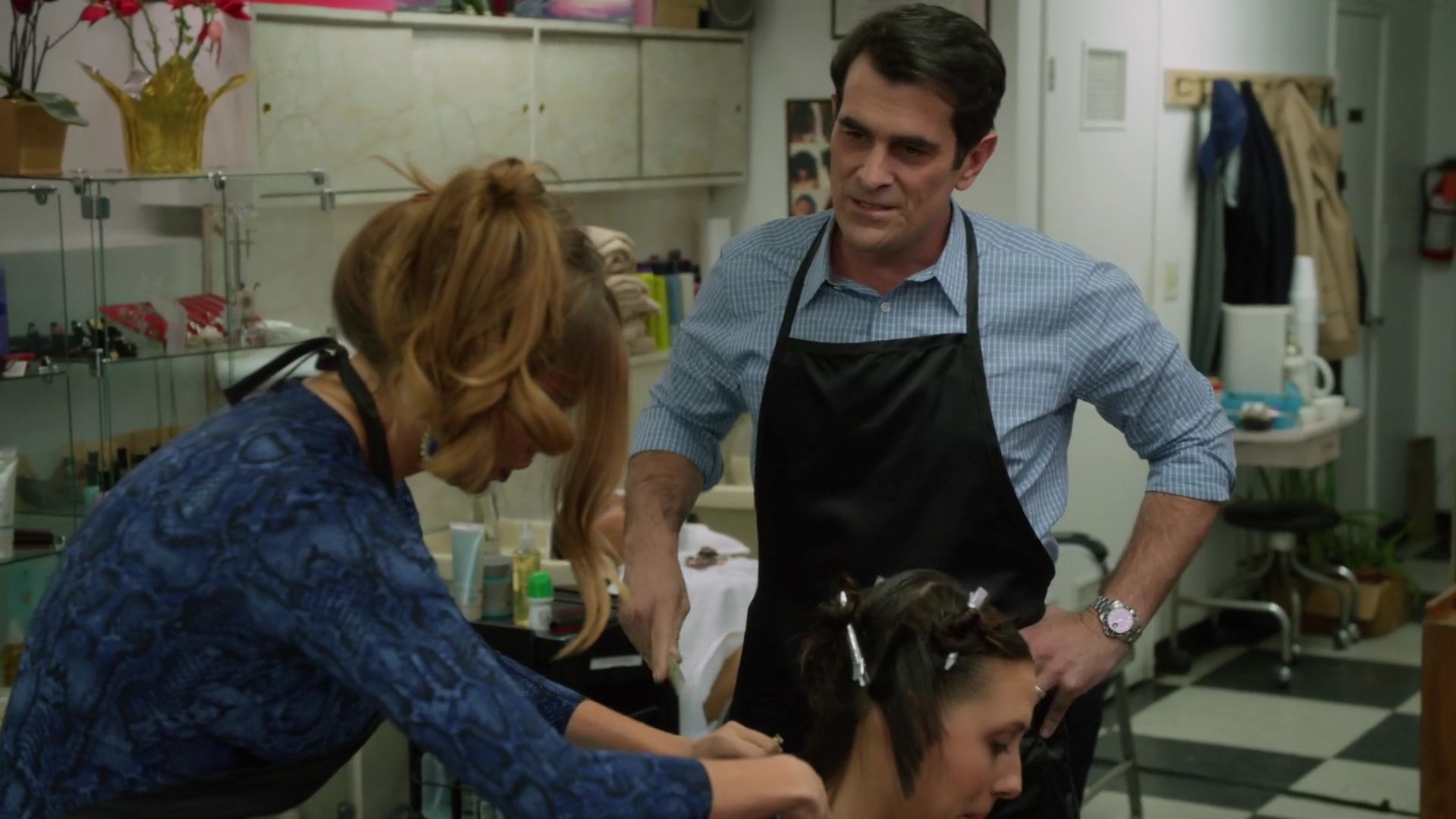 ………………………………………………………………..
I do not understand the praise that Las Vegas receives, I honestly don't. It is such a weak, passable episode that does have some good laughs here and there, but is mostly a very annoying, atypical Modern Family episode where they went for stupid farce instead of genuine, clever jokes. A Hard Jay's Night is another great Phil and Gloria episode, but Mitch was also fantastic in this one.
Australia once again has very unlikable Mitch and Cam and it is overall such an annoying, empty vacation and another proof that the series does not know how to handle these. But at least Phil is pretty funny and memorable here. Sleeper is mostly quite good with a great emphasis on Stella for once. But Phil and Cam are reliably funny in this one as well.
Message Received is a hilarious episode that is one of the strongest episodes of the season. A blast from the past hits Claire and Phil with so much hilarity whereas Jay, Gloria and Manny are so good in their relatable, very funny part. And even though it was tonally weird, the argument between Mitch and Jay was very dramatic and realistic.
………………………………………………………………..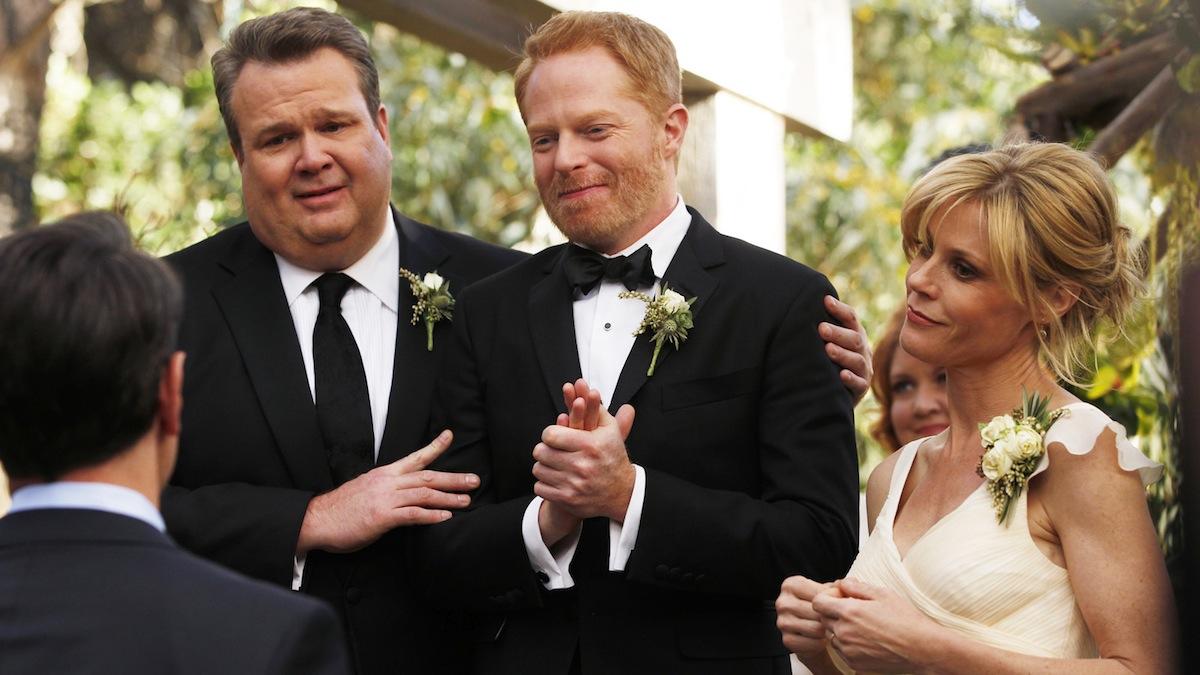 ………………………………………………………………..
As for The Wedding two-parter, I have mixed feelings about it. On the one hand, it was hilarious at times, Sal is great and it was heartwarming when Mitch and Jay reconciled, but it was also too sloppy, too repetitive and mostly unsatisfying in other areas. The Wedding (Part 1) is the weaker episode as it is too much of a build up and The Wedding (Part 2) is too repetitive, but a solid conclusion.
This season introduced us to Andy and I really liked his character and what that means for Haley as she started to have feelings for him. The last two episodes were great when dealing with these two as their relationship is so sweet and I just can't wait for it to start and I hope it will as they are such a good couple. Mitch and Cam are somewhat unlikable at times, but are mostly the highlights of this season and it was so great to see them finally care for one another as they were too condescending before. Also, Gloria and Claire are much better here after their very unlikable roles in the last season.
In the end, Modern Family Season 5 has its great episodes, it has a great use of Mitch and Cam as well as Andy and it has its hilarious moments, but it is mostly such a step down from previous seasons owing to too many just okay and forgettable episodes and not that many truly funny parts.
………………………………………………………………..
Worst Episodes: A Fair to Remember, The Old Man & the Tree, And One to Grow On, Las Vegas and Australia.
Best Episodes: Suddenly, Last Summer, Farm Strong, The Late Show, Three Dinners, iSpy, Other People's Children and Message Received.
My Rating – 3.7
………………………………………………………………..