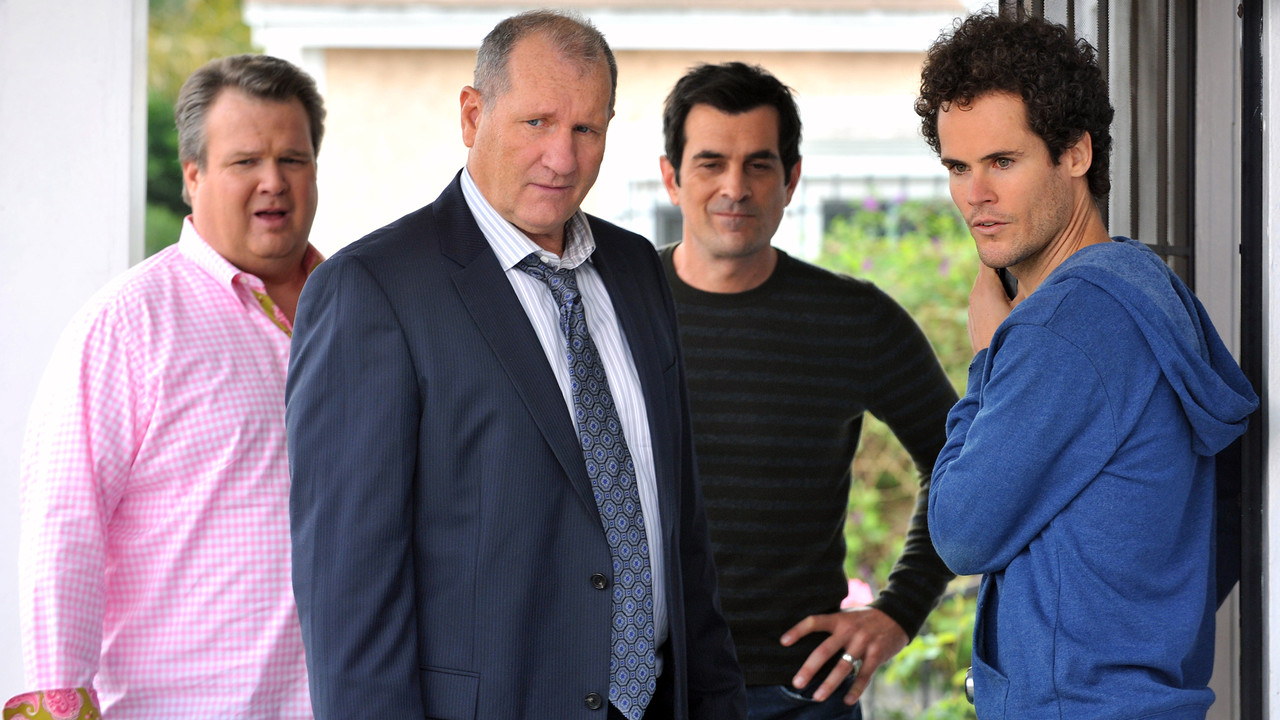 …………………………………..
Modern Family Season 3 Review
The third season of Modern Family is much weaker than the previous two, but it still ended up being a pretty good, if not great season with its admirable share of truly terrific episodes.
…………………………………..
"Proms are lame,
it's just an excuse for dressed up dorks to ride in limos and hump each other"
……………………………………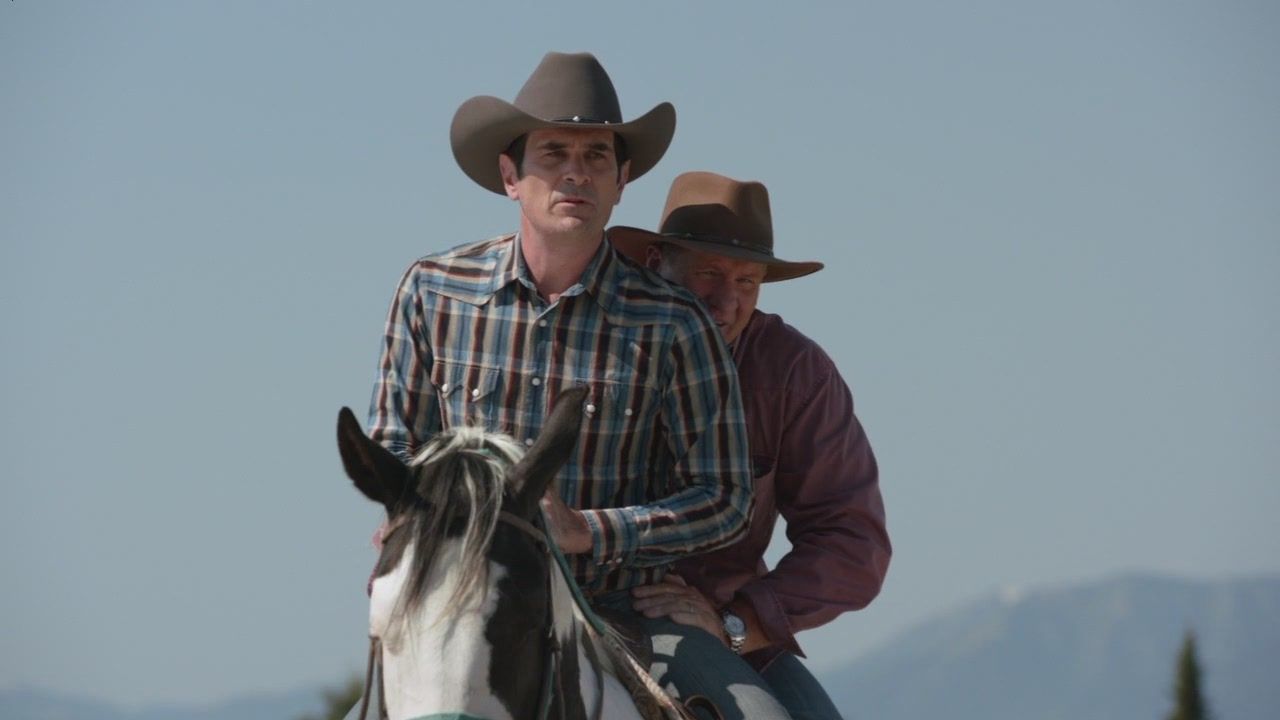 …………………………………..
Dude Ranch is such a mediocre opener. It is the first episode in the series' history that is in my opinion just okay, even if that. Most of the storylines here are forced in their connective themes and some characters are just too annoying in this one. When Good Kids Go Bad is the first truly good and even great episode in this season and a much welcome improvement over the previous episode. It isn't perfect, but I loved the attack on Pritchetts once again with this time their obsession with winning being put into focus with amusing results.
Phil on Wire is a so-so episode. Some storylines are weaker than others with the highlights being Stella the dog and Mitch and Cam's diet also brought many laughs. Door to Door is quite similar to the previous episode, ridiculously so, and once again the two dads are the highlights with Cam's theatrical lines while calling Stella being absolutely hilarious.
Hit and Run is such a forgettable and so-so episode that it doesn't deserve a bigger attention, but Go Bullfrogs! is the first truly great episode as it is just so incredibly heartwarming and endearing with Phil and Haley's wonderful relationship. The Latinos are the weakest link here, but Claire is so good here and she's rarely been this funny and interesting.
Treehouse is a very good episode mostly because of Cam as the other two subplots are both not as memorable. But Cam's quest to prove his manhood is such a good scenario for the episode and it brings so many laughs. After the Fire has some really funny moments here and there, but is mostly an uninspired excursion.
…………………………………..
…………………………………..
Punkin Chunkin is a big success. Not only is this such a return to form for the series with a classic, old-fashioned approach with all of the families gathering together in the end, but it also has a really good message and it represents all of the characters in a really good light. The character dynamics continue to be great in Express Christmas which is another awesome episode. It isn't the funniest part, but it surely is one of the sweetest with such a good ending.
Lifetime Supply is one of the weakest points of this third season with neither of the storylines being particularly interesting nor funny. Egg Drop is such an improvement with Claire and Jay being particularly memorable here and once again proving us how similar they are in nature.
Little Bo Bleep has such a hilarious turn from Lily with her unexpected, but sweet cursing plus the subplot with Stella is once again pretty good and I don't understand why they don't use her character more often. The show really needs some pets in it. Me? Jealous? is a harmless little episode with a hilarious and very refreshing Claire and Phil subplot, but the other characters are unfortunately not as well utilized.
…………………………………..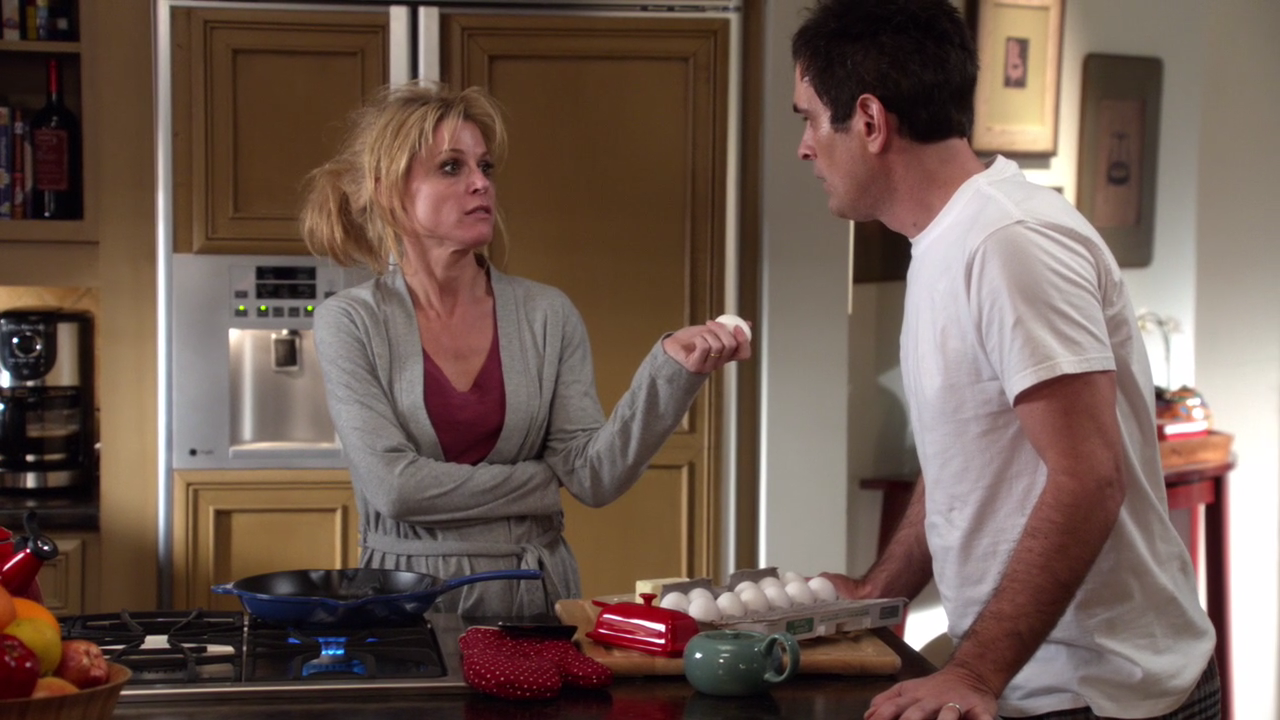 …………………………………..
I absolutely adored Aunt Mommy! It is easily one of the two best episodes of this season due to Jay finally confronting Gloria about her questionable raising methods of Manny and of course a hilarious scenario with the rest of the characters in a plot that is creepy, but presented in a delightfully hilarious way. It is probably the funniest episode of the season as it is just constantly funny. I also really liked Virgin Territory. All of the characters are quite good here, but it is once again the focus on Phil and Haley's relationship that is the highlight.
Leap Day is incredibly sexist, really, really sexist and it is something that the show is definitely guilty of. I know that the same can be said for their handling of gay and latino people, but this here crossed the line in my opinion. It was at times funny, but too aggressive in nature and just too ridiculous. But the other characters are quite well realized with both Gloria and Mitchell being the standout ones here.
…………………………………..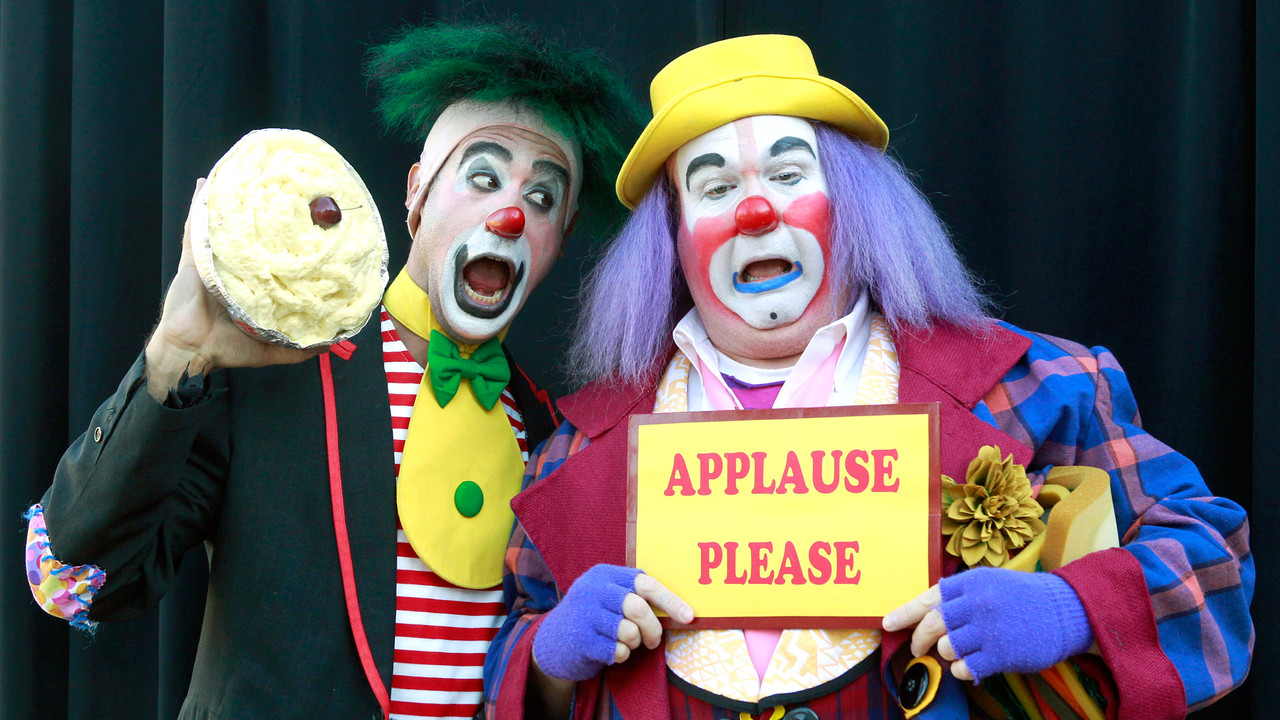 …………………………………..
Send Out the Clowns has every one of the three storylines working wonderfully with Cameron being really funny and Phil being the highlight. Mitzi Roth is one of my favorite supporting characters and I hope I'll see more of her in the future as she was absolutely amazing and brought the best in both Phil and Luke. Election Day doesn't have the most likable Claire around which is one of the problems of this entire season, but at least others do give us some amusing scenes.
The Last Walt is one of the best episodes of the season without a doubt. Claire is once again the weakest link as she is too odd here and quite unlikable once again and that is really getting frustrating. But I loved that we get to see Phil and Alex spend some time together for the first time and I really liked that the show addressed that. I really love how Phil is finally having some quality time with his daughters in this season as that wasn't present before. And as for Cameron's father, he is a great character and I respected this episode a lot for showing us a realistic look at the fathers of gay sons and those scenes were just so grounded in reality and all around fantastic.
Planes, Trains and Cars finally sees a likable Claire, but unfortunately at the expense of Gloria who is merely reduced to the role of a sexual object this time around. The gay dads are the highlights as their story is so relatable and so well realized. Disneyland is finally a good travelling episode with each and every character being fairly well utilized and funny.
…………………………………..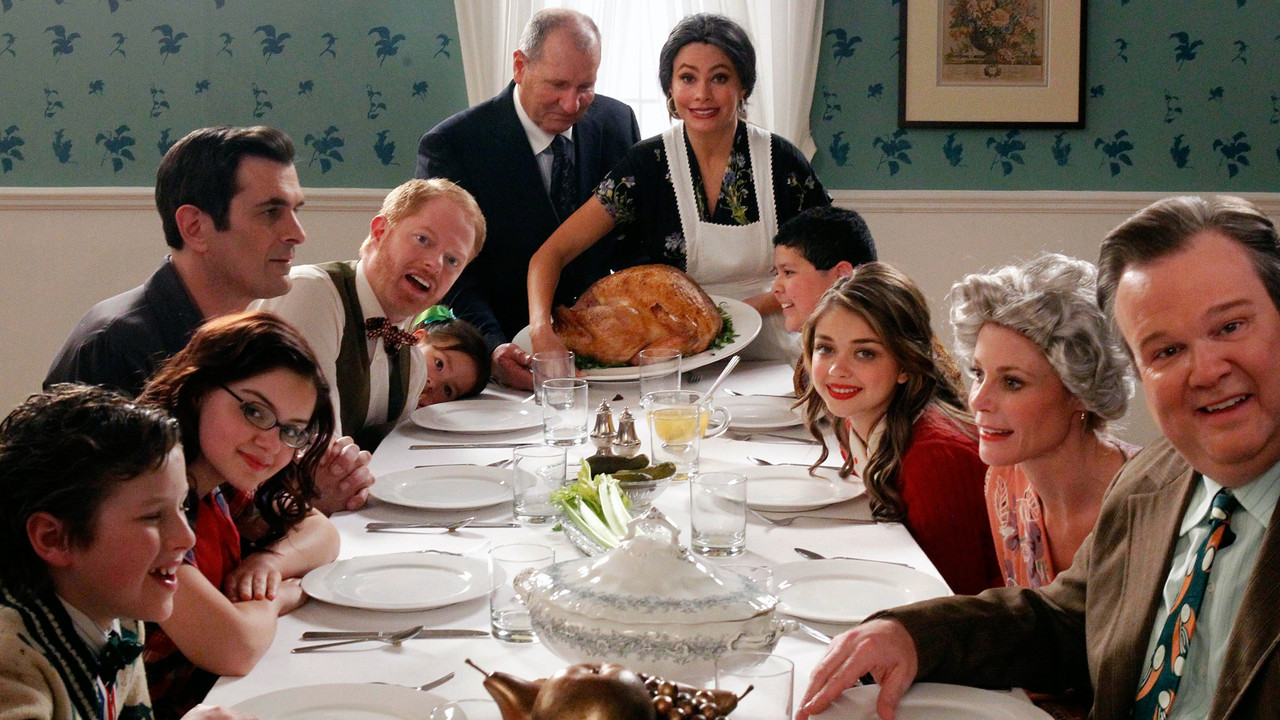 …………………………………..
Tableu Vivant is a really good episode and so wonderfully wraps up its storylines. Cam and Claire arguing over their parenting methods is easily the funniest part here. As for Baby on Board, it just might be my favorite episode of the season. It is a quintessential example of Modern Family's winning formula – mixing the hilarity with heartfelt stories and some genuine, relatable drama. Everyone here is simply wonderful and I just loved Jay and Lily's sequences as they were so sweet to witness. But of course Mitchell and Cameron are the ones who are the best here. Their quest for the second baby ended on a sad note and I really admired this episode for at first being crazy and hilarious with its excellent parody of telenovelas, but afterwards ending it on such a heartbreaking and serious note with the scene with these two lying on the grass being one of the best and most poignant scenes in the show's history. And while they did not get a baby, Gloria will be having one soon as witnessed by its unexpected, but satisfying twist ending.
Overall, Modern Family Season 3 is never as good as the first two seasons as it takes its time to get there owing to a weaker first half, but some of the later episodes are just fantastic and so amusing. Yes, some characters aren't the best here (Claire and Gloria), but others are great with Mitch and Cam being the highlights. It is mostly a good season with some episodes being stupendous.
…………………………………..
Worst Episodes: Dude Ranch, Hit and Run and After the Fire.
Best Episodes: Go Bullfrogs!, Aunt Mommy, Send Out the Clowns, Tableau Vivant and Baby on Board.
My Rating – 4.1
…………………………………..