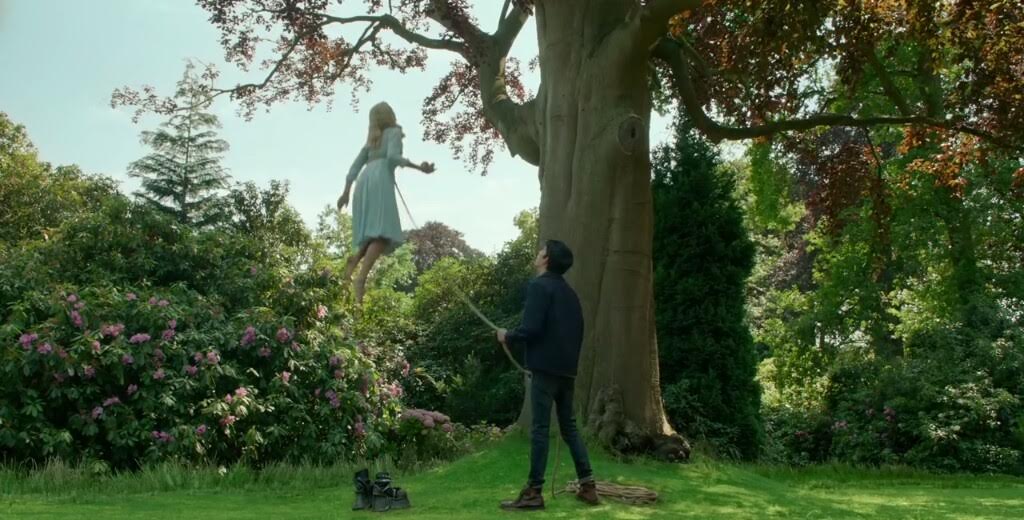 …………………………………………………………………….
Miss Peregrine's Home for Peculiar Children Movie Review
Miss Peregrine's Home for Peculiar Children is a 2016 fantasy film directed by Tim Burton and starring Eva Green and Asa Butterfield. It is such a good, underrated fantasy flick.
This is the kind of material that is perfectly suited for Tim Burton's sensibilities and it was great that he chose it and made it into a film. The result is uneven, but mostly quite good. The problem with the plot is that it is definitely unoriginal. It is a mish-mash of familiar ideas, but an entertaining mix nonetheless. You have Harry Potter in it, but also X-men and, something that a lot of people forget, 'Mary Poppins'. Those three properties I really like which is why I found this movie to be very charming and fun.
…………………………………………………………………….
"You don't have to make us feel safe, because you've made us feel brave"
…………………………………………………………………….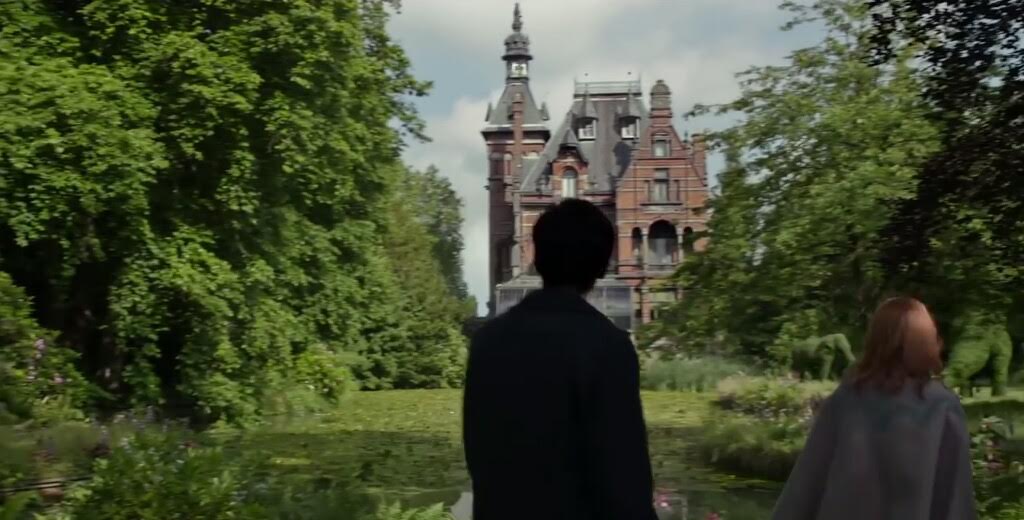 …………………………………………………………………….
Let's talk about the characters. Miss Peregrine is fantastic and I really loved her. She is such a strong character and one of the best Tim Burton characters in my opinion. She is intimidating and definitely stern, but ultimately warm and very protective of her children. Jake is a boring protagonist, but he is at least serviceable. Abe is a good grandfather figure and their story is interesting, but their relationship should have been a bit stronger.
The film is hurt by the characterization of supporting characters as it is pretty weak. All of the Peculiar children are immensely underutilized and I was just frustrated by that as they could have been fun and riveting characters, but they just ended up being interesting. As for Mr. Barron, he is a solid villain. Pretty creepy at times while also being funny.
…………………………………………………………………….
…………………………………………………………………….
I have to talk about the powers of the Peculiars. I have a conflicting opinion about them. On the one hand, the inclusion of the powers being hard to control and being very weird is original and realistic, but on the other hand, it was a bit too weird and a bit too useless. Their powers were too specific and that led to the plot driving the movie instead of the characters and the fights being very convenient for them to successfully utilize those powers. I also didn't get why some got two powers and some got just one. For example, Emma can float, but also manipulate the air in water which was a bit too much. Olive's fire power is typical and she also didn't use it very well. Millard was interesting and the most original child here as he is constantly invisible when he is naked and that led to some good humor as well.
Bronwyn as this ridiculously strong girl was a lot of fun, Enoch is also pretty interesting for having the power to resurrect the dead and make the inanimate objects come to life. Hugh has bees in his stomach and that was just too ridiculous. A girl with a mouth behind her head is definitely weird and funny, but again not particularly useful. Horace as a prophet is intriguing and the twins were very underutilized.
…………………………………………………………………….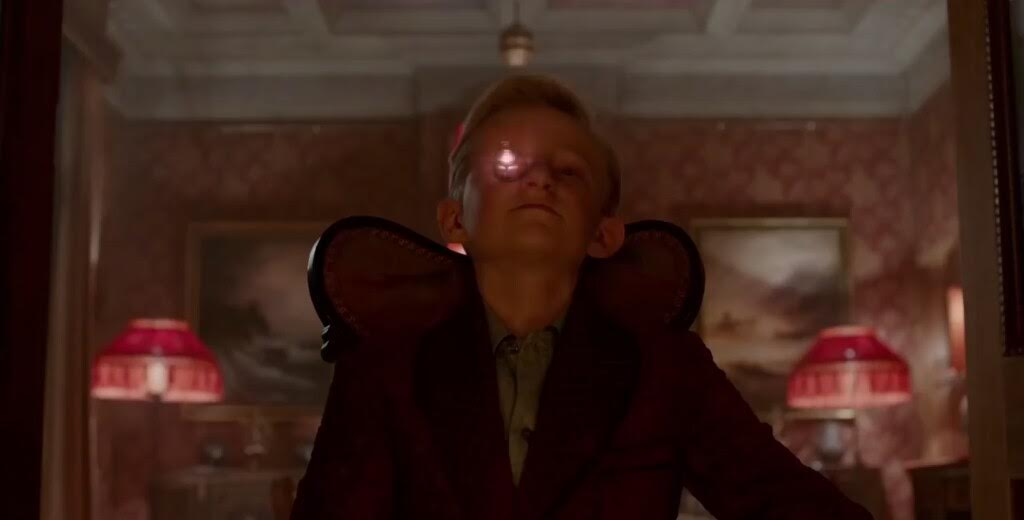 …………………………………………………………………….
As for the Hollows, I really liked their design which was somewhat authentic and very creepy. As for the adults, I just didn't find their powers effective. Of course Peregrine's turning into a bird is great, but her manipulation of time is very odd to me. The film introduces the concept of manipulating time, but only in the way that you get to relive one day over and over again which is both good and bad as it is not a great way to life your life. But again, the concept is interesting and I nevertheless enjoyed the time travel aspects here.
Miss Peregrine's Home for Peculiar Children is technically as great as is always the case with Tim Burton. The special effects are excellent, but I liked that their use was sparse, that was great. Some of the imagery was truly stunning and the film was always visually dazzling and gorgeous to watch. The pacing is also pretty good and the film was entertaining from start to finish. I really liked its weird nature and some scenes such as the last fight with the skeletons and everything surrounding the villain were quite delightful.
…………………………………………………………………….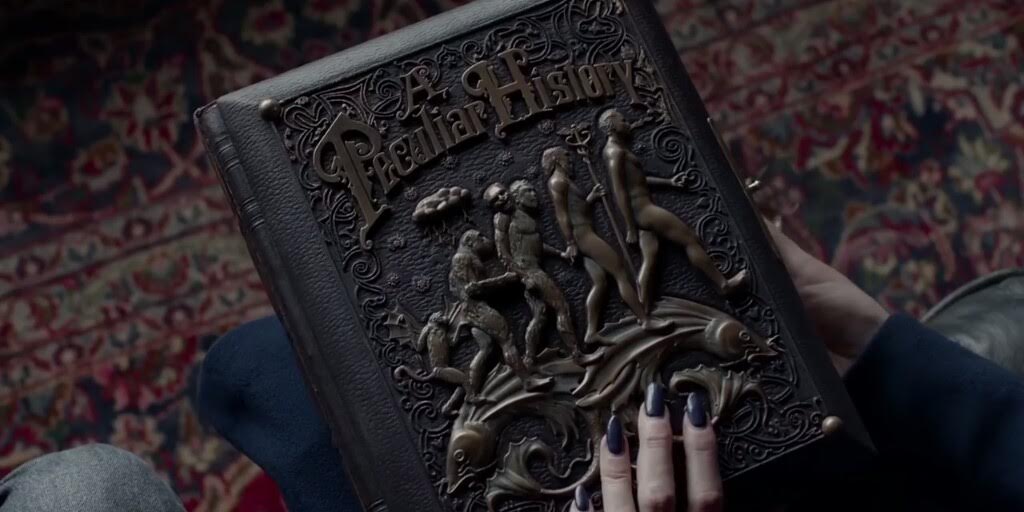 …………………………………………………………………….
The humor is also very strong as is the acting as Samuel L. Jackson is both funny and creepy and Eva Green absolutely stole the show as she is amazing in this great role. Asa Butterfield is okay, but he was never a great actor. Some of the action was too crazy and convenient and I definitely enjoyed the first half of the movie more. The first half was more Harry Potter-like and the second one is much more in the vein of X-Men, but the action is never as good as it is in that franchise. But I liked the concept of the school as well as time travel and the Peculiars. And the forties were quite well presented here. Overall, it isn't one of the director's stronger films, but it is pretty good in its own right and even underrated.
Miss Peregrine's Home for Peculiar Children has weakly developed supporting characters and the action isn't the strongest and was sometimes too convenient, but this is mostly such a fun mix of Harry Potter, X-Men and Mary Poppins with superb visuals, charming humor, unforgettable Eva Green and such an engaging and mostly well crafted fantasy plot with a pleasantly weird feel to it. It is a flawed, but ultimately good and underrated movie. 
My Rating – 4
…………………………………………………………………….