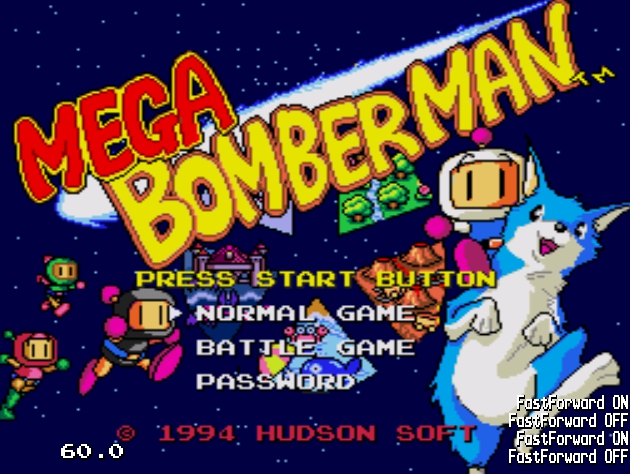 ………………………………………………….
Mega Bomberman Review
Mega Bomberman is a 1994 maze video game published by Hudson Soft for Sega Genesis. It is an amazing platformer and my personal favorite game.
I love Bomberman series, all of the entries I've played so far, but this is easily the best and not only that, but it's also the best video game ever made in my opinion. It is certainly my favorite game which I played countless times throughout the years, but only recently I've finished the main campaign owing to its extreme difficulty.
………………………………………………….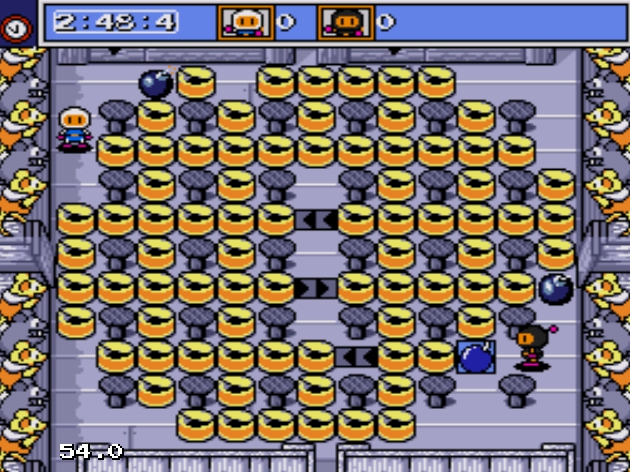 ………………………………………………….
Yes, the campaign is very difficult to finish which I of course love. I love when games are demanding and this one isn't all that demanding at first, but it becomes really hard during its last stage. So there are five areas to play here. Each one consists of five (I think) stages and the final one which is the boss level. I liked that structure and it worked wonders for the game.
Jammin' Jungle is the easiest area which is superbly animated and designed, but just fun and never as difficult as the later worlds. But as the first one, it is supposed to be easier so it succeeds thoroughly. Vexin' Volcano is my personal favorite area owing to its amazing level design which is very inventive. I loved the possibility of riding that platform and thus destroying the enemies in your wake, very well done. But I just loved the overall cave look here and the enemies were also great.
………………………………………………….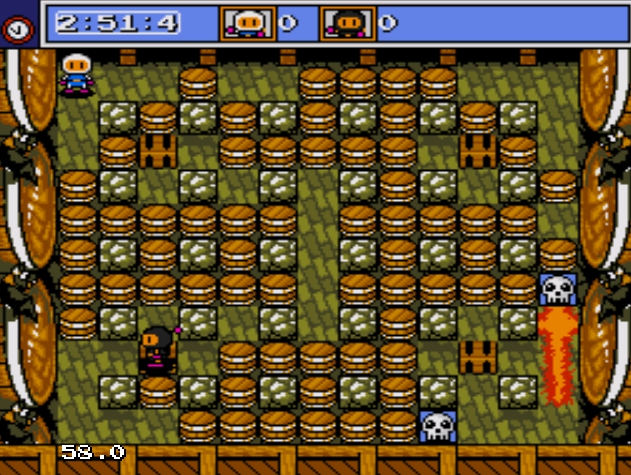 ………………………………………………….
Slammin' Sea is a lot of fun and your expected water part of a platformer and I usually love those so naturally I loved this one as well. The crab boss is quite good too. Crankin' Castle is moody and atmospheric and the bat boss is terrific. Thrashin' Tundra is wonderfully animated and the ice is put to good use.
Of course the Final Area is the best and most difficult one. This is the area which was responsible for me finishing the game years after first playing it as it is just so incredibly hard. The levels themselves are pretty hard and those A.I. were much more difficult than any ones before, but it is the boss which is extremely difficult and finally facing off Bagular after all this time proved to be a great experience. I loved how he had to be beaten three times and each one involved a different strategy and gameplay mechanic. He is difficult, but when you die, you have to go back and play all of the levels that lead to him again.
………………………………………………….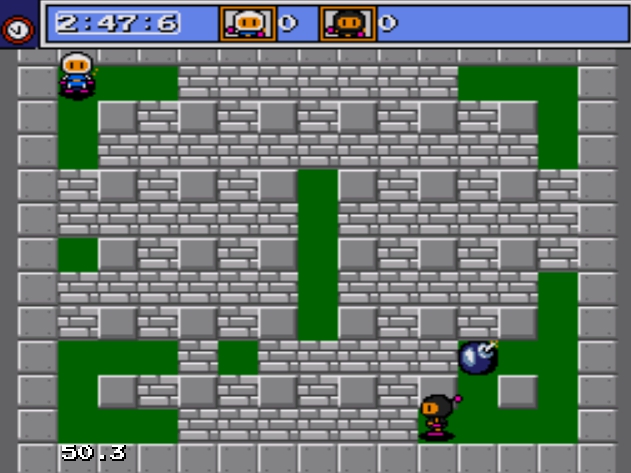 ………………………………………………….
So Mega Bomberman is excellent in its story mode, but it is even better in multiplayer mode. I played this game with my brother countless times and it is just so fun playing it with a friend. That is actually the only problem here. The game is just immensely entertaining to play against a skilled player, but it is actually not as demanding against the computer as A.I. is not the greatest. It is pretty good, but not great as they only know how to properly use the purple kangaroo and not the others and they can be quite easily trapped. But playing against a human is where the game shines, especially if you play it against three friends.
Let's talk about all of the ten multiplayer maps. Basic Map is, well, basic. Just a green background and no obstacles whatsoever. But that is great if you want a simpler face off with nothing to get in the way of a great fight. Sea Map is the same, but in the sea environment. It is one of the more forgettable maps here.
………………………………………………….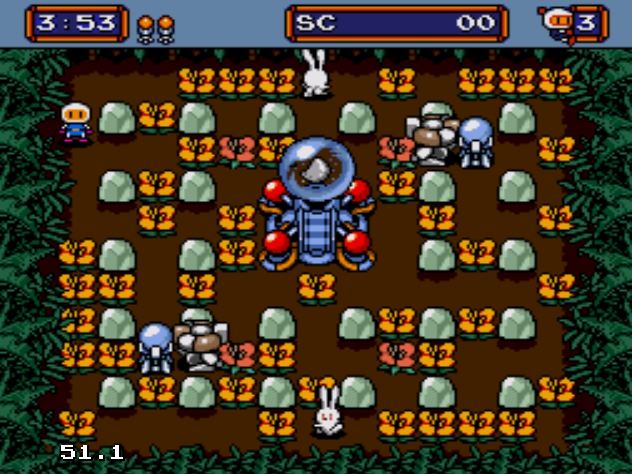 ………………………………………………….
Factory Map is a lot of fun as it has tiles that move you from one part of the map to the next. This is what confuses the A.I. a lot but a skilled player will get through it somehow. It is definitely one of the most difficult maps. Jungle Map has no obstacles, is set in jungle, but the difference is that it has much less blocks to occupy and that leads to a much less interesting fight which is why it isn't one of my favorites though its animation is beautiful.
Winter Map is a lot of fun and I loved some of its properties such as fireworks attacking you and of course you can hide the bomb in an igloo and that is a neat trick to use against your opponent. Cobblestone Map is one of my faves as it features a great system of sending bombs from left to right and it is a great trick, but only if you collect the kick bomb item.
………………………………………………….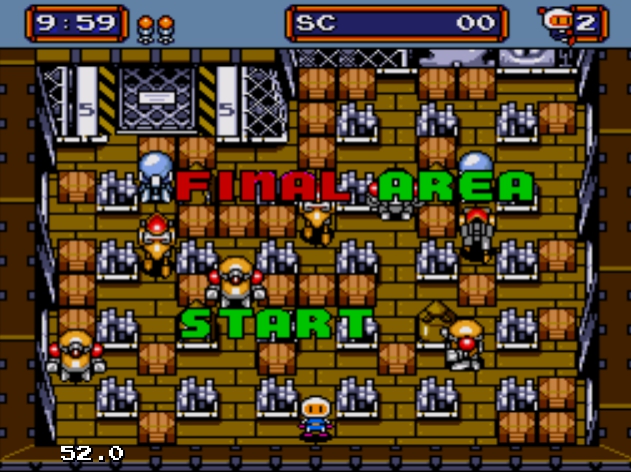 ………………………………………………….
Haunted House Map is very entertaining with all of those trap doors. It makes for a somewhat tricky, cheating in a way gameplay experience. Mining Map has no blocks at all so it isn't as exciting but is good for testing how great you and your opponents truly are. Funny Map isn't my favorite as it features 5x faster moves and gameplay and is too difficult to play. As for Water Map, it isn't as memorable as the others are, but it is well designed and with interesting places to hide.
All of the items are great here, but the five kangaroos are easily the best power-ups. Pink Kangaroo has been a mystery from the get-go as his only ability is to dance and thus you can only rely on him to give you one life and nothing else which is weird. Blue is my favorite as it kicks bombs over blocks which makes for a formidable power. Purple is the second best as it can jump and thus you can avoid being hit by a bomb all the time if you are skilled enough. Yellow kicks blocks which makes for a pretty neat power, but of course only if the map has blocks. Green kangaroo is excellent although you need great skill to use it. He is so fast that you can escape bombs and also attack by putting a lot of the bombs all over the place while you run. This makes it great for both attack and defense.
………………………………………………….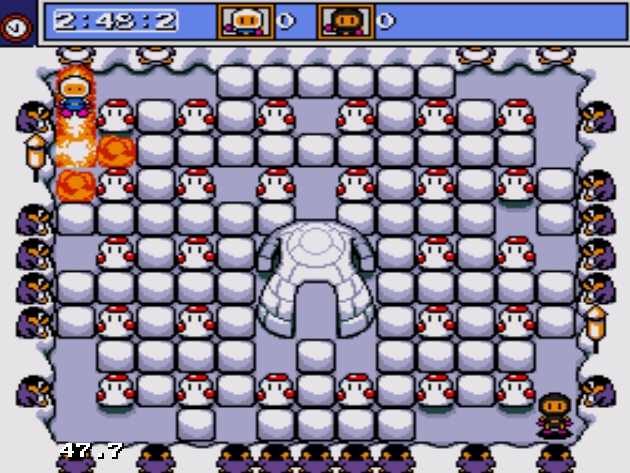 ………………………………………………….
Mega Bomberman features excellent graphics and I loved its animation style and how cartoony it felt. I loved the designs of all of the players and their different looks, but the level design is superb both in multiplayer and in story mode. The score is also hugely entertaining as it features very fun and catchy musical cues for both menus and the games themselves. And even the storyline is solid and pretty good for low platformer expectations.
So Mega Bomberman is my favorite game ever. I love its audio and visual quality, the story mode is great, but the multiplayer is just so much fun to play. It is a demanding experience which is pretty tough but always entertaining to play and consistently diverse and creative. It has huge replay value to it and it truly is a classic. I adore this game to pieces.
My Rating – 4.9