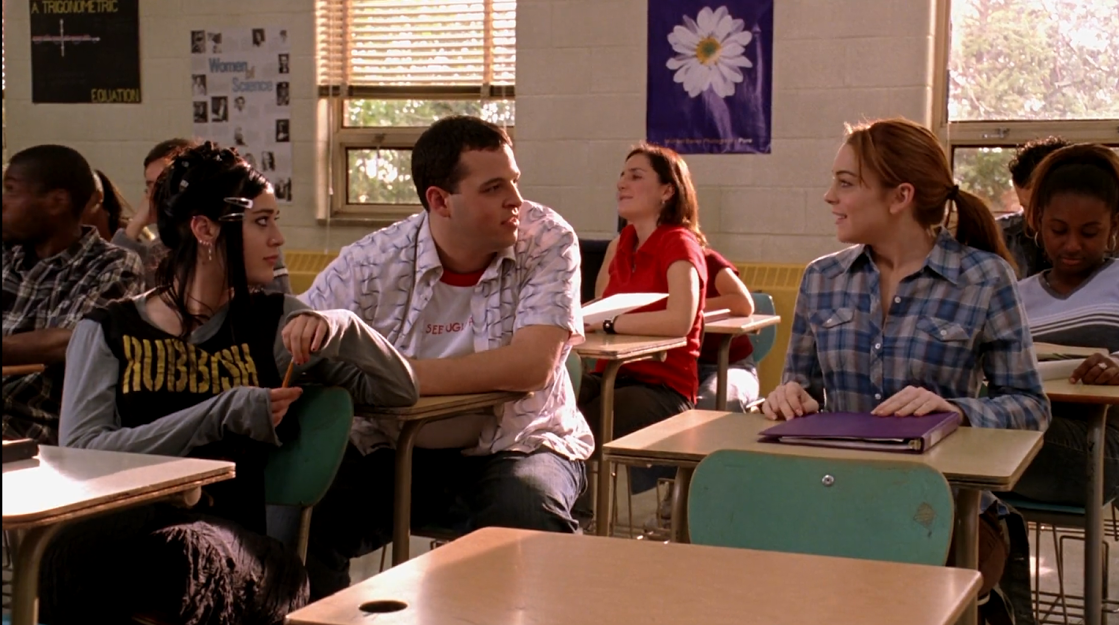 ………………………………………………………
Mean Girls Movie Review
Mean Girls is a 2004 teen comedy film starring Lindsay Lohan, Rachel McAdams and Tina Fey among others. It is such an entertaining flick.
………………………………………………………
"I'm sorry that people are so jealous of me…
but I can't help it that I'm popular."
………………………………………………………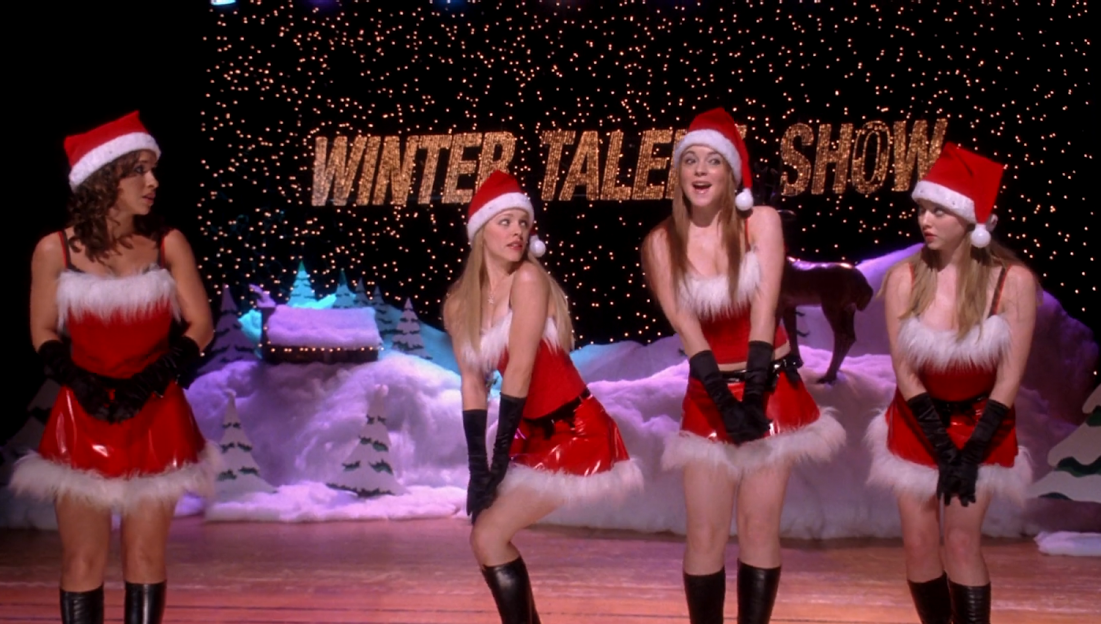 ………………………………………………………
The story here is very predictable and clichéd. There isn't anything new here whatsoever. True, it does explore girl high school cliques and it does have a great message, showing you how damaging those can be for girls. But the overall plot was very simple, very familiar and I guessed correctly what would happen almost every time.
But the characters make Mean Girls so memorable. Cady is truly fantastic and I loved her progression from a good girl to a mean one to just being a human being. I thought she was the most realistic and relatable person here. Regina George is your typical over-the-top villain, but she was as good as this character can be. Gretchen was the weakest among them, although funny at times. But Karen is very funny and she is also very likable.
The film is very diverse and it features both black and Asian students, but none of them play a major part and as for the gay character, I found Damian to be awfully stereotypical, but I guess you would find such a person in this group and in that way it was realistic plus he had some funny scenes.
………………………………………………………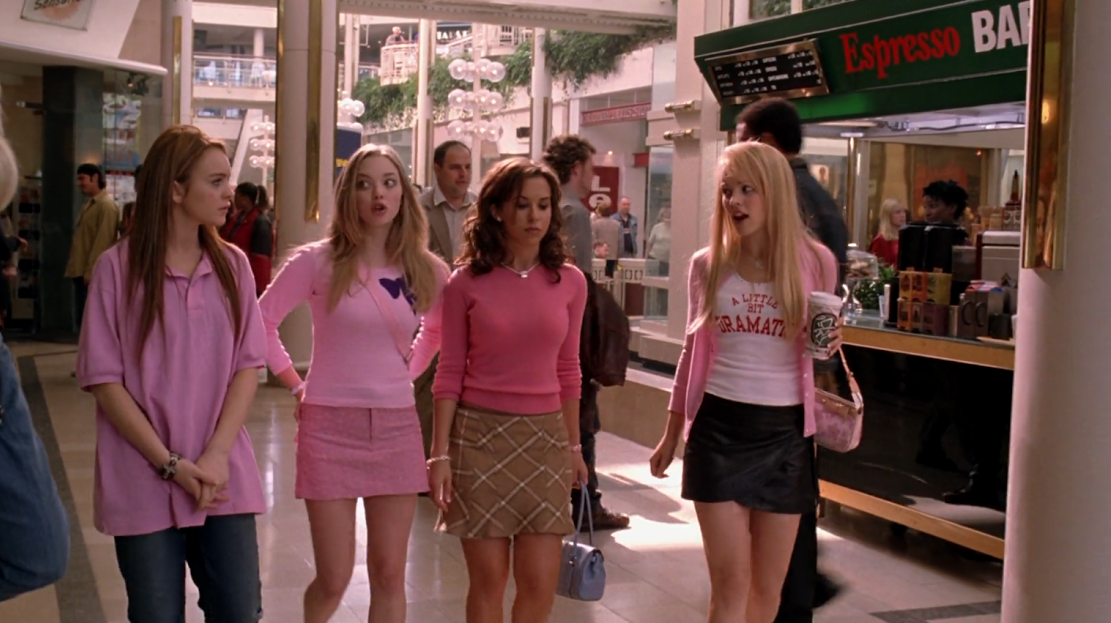 ………………………………………………………
Janis is very sympathetic and I really liked all of the teachers as well with Norbury naturally being the highlight. I found the principal quite typical, but he had some memorable sequences. That is great about this movie – most of the characters have their moments and most delivery in terms of the humor.
The acting is excellent and is actually its strongest suit. Amanda Seyfried made her debut in this movie and she instantly made it count, delivering with a performance that features both heart and humor. Tina Fey is expectedly good, but Rachel McAdams is excellent in one of her earliest roles as well. It's great watching this movie and seeing all of these actresses at the start of their careers and all did a great job. Lindsay Lohan is easily the highlight, so good here and actually quite stupendous at times, delivering a genuinely strong performance in such a good role.
………………………………………………………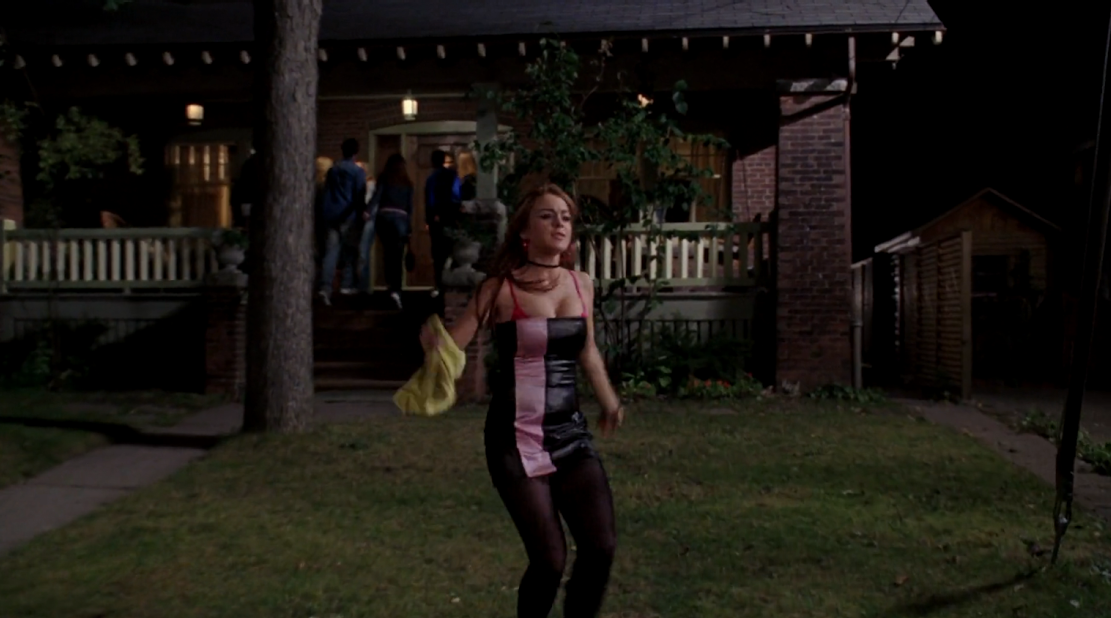 ………………………………………………………
The humor is, as I said, really good. To me this film isn't as funny or as good overall as 'Clueless' and it is rarely genuinely hilarious, but it is more often than not very funny and of course most of the characters deliver with some great snappy lines of dialogue. It's a shame that the ending is so typically emotional and dramatic, but most of the movie was lightweight and funny instead of dramatic and I liked that. The dialogue is of course very good here and the movie is quite quotable. Again, not as quotable as 'Clueless' is, but still pretty good in its own right with a couple of very recognizable and amusing lines. The film is also well paced and entertaining from start to finish. Thanks to all of its strong technical aspects and humor, it manages to transcend its very predictable and familiar storyline. But I've just had a lot of fun watching this flick and I laughed more than a couple of times and found it to be overall very realistic, if a bit too over-the-top in a typical genre manner.
Mean Girls is such an entertaining teen comedy that transcends its familiar and predictable storyline and sometimes over-the-top approach with genuinely strong humor, excellent performances from Lindsay Lohan and Rachel McAdams in particular and mostly realistic characters of whom almost all had their moment to shine.
My Rating – 4
………………………………………………………