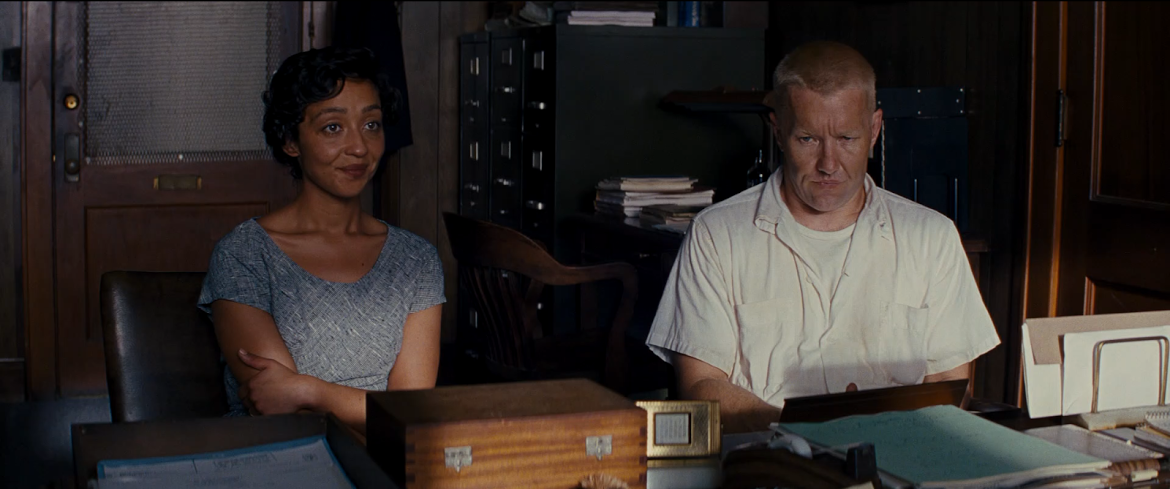 ……………………………………………………….
Loving Movie Review
Loving is a 2016 biographical drama film directed by Jeff Nichols and starring Joel Edgerton and Ruth Negga. It is a pretty good, albeit not great film.
……………………………………………………….
"Tell the judge I love my wife"
……………………………………………………….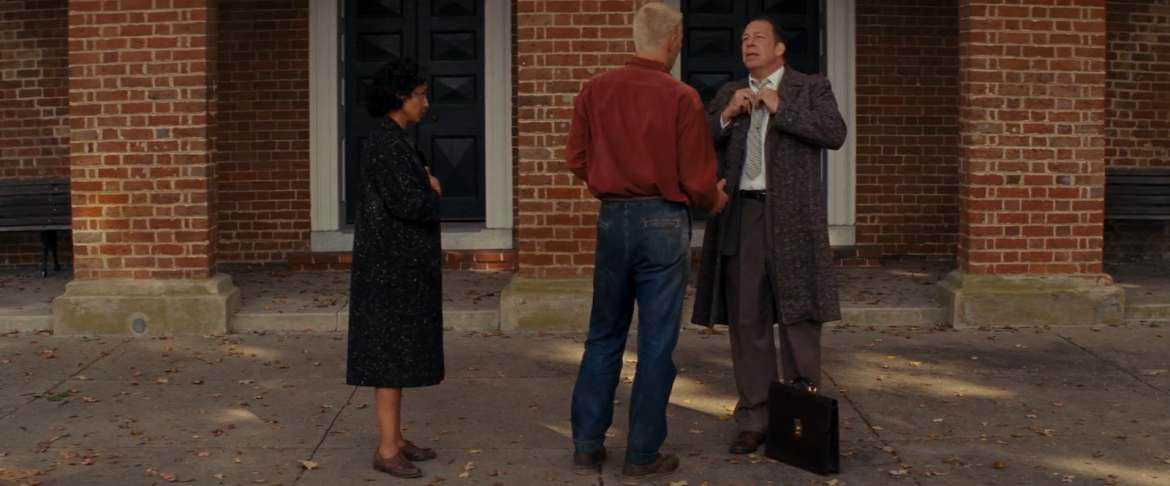 ……………………………………………………….
It tells the story of Richard and Mildred Loving who fought hard until they won the right to marry and thus entered the first interracial marriage. The story is naturally important and it should prove immensely relatable to anyone belonging in any kind of minority for sure. I liked that emotional tone to it and I liked that it was a very understated drama which I really appreciated along with its accurate portrayals of real-life people and situations.
The characters are solid and I liked both of them quite a bit. They were endearing together and you naturally root for them. However, although some scenes are wonderful, most scenes between them left me cold and I found the film to be sorely lacking in terms of romance. It needed to be very romantic to sell this important couple and their suffering, but I just never got that from these two unfortunately.
But the acting is terrific and both of the actors deserved all of the received accolades. Ruth Negga is as good and as subtle as critics have been saying all the time. She sold those more intimate and moving moments superbly. But I also really liked Joel Edgerton in this movie because he had to play a physical performance and he totally became this redneck from South which was commendable. But he was also great in his smaller moments. Both are so good and they put those supporting actors to shame.
……………………………………………………….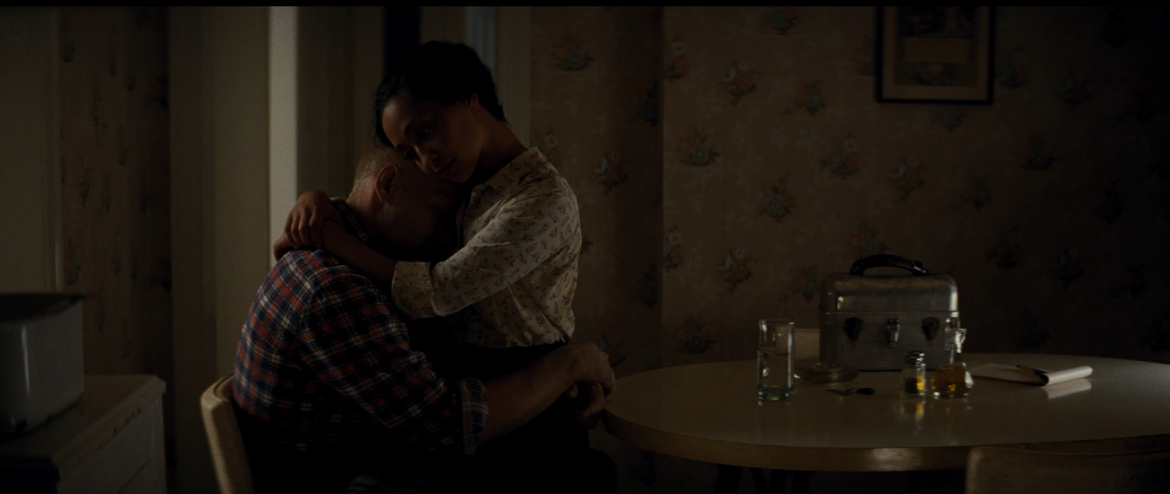 ……………………………………………………….
Loving is very well directed by Jeff Nichols and it is actually one of his better movies and much better than his overrated 'Midnight Special' from the same year. I also found the editing to be pretty good, though not great. The film was also pretty well shot and overall it looked great.
But Loving is one of those movies that are more important in plot than truly great and it certainly didn't deserve those great reviews. It is a good movie, but never great. It is actually very engaging for its long running time which is long for this pretty simplistic story. I was never bored honestly. But I found the film's lack of better character development problematic as we just never really meet those other people and family members properly and we never really meet the two protagonists quite well and they are actually quite weakly developed. Very well acted, but weak as characters.
It should have been more emotional. I liked its subtle approach, but in terms of their relationship, it was too subtle and it needed to be more overt in order for us to see the importance of their case and how strong their love truly is. But I liked its realistic approach in terms of the costumes and places and it looked like a real 1960s picture which was great.
……………………………………………………….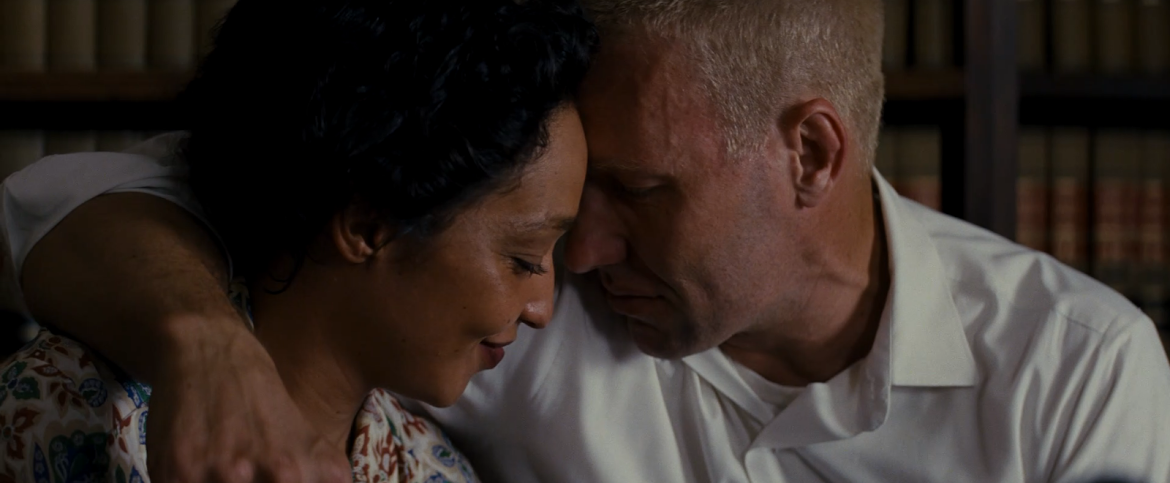 ……………………………………………………….
To me the highlights were all of the sequences between the two as the court and overall politics scene wasn't the most interesting. And I wished that we got more from these two together. But overall it is a pretty relatable, emotionally strong film that succeeds as a pretty good, even today relevant historical drama.
Loving is pretty good, but far from great. I found that the film needed to be more romantic as it was sorely lacking in that area and it was overall more important than great, but it is very well made, actually commendably subtle and understated in its approach, its subject matter is still relevant and it features very good performances from both Ruth Negga and Joel Edgerton who entirely carry this movie on their shoulders.
My Rating – 4
……………………………………………………….