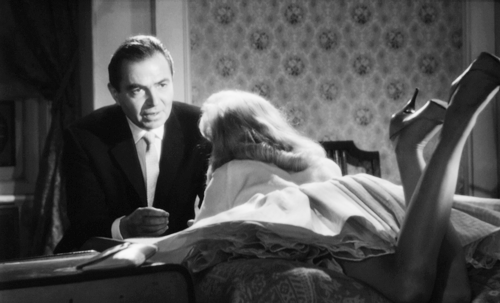 …………………………………………………
Lolita Movie Review
Lolita is a 1962 drama film directed by Stanley Kubrick and starring James Mason, Shelley Winters and Peter Sellers. It is another one of Kubrick's phenomenal films.
………………………………………………….
"I want you to live with me and die with me and everything with me!"
………………………………………………….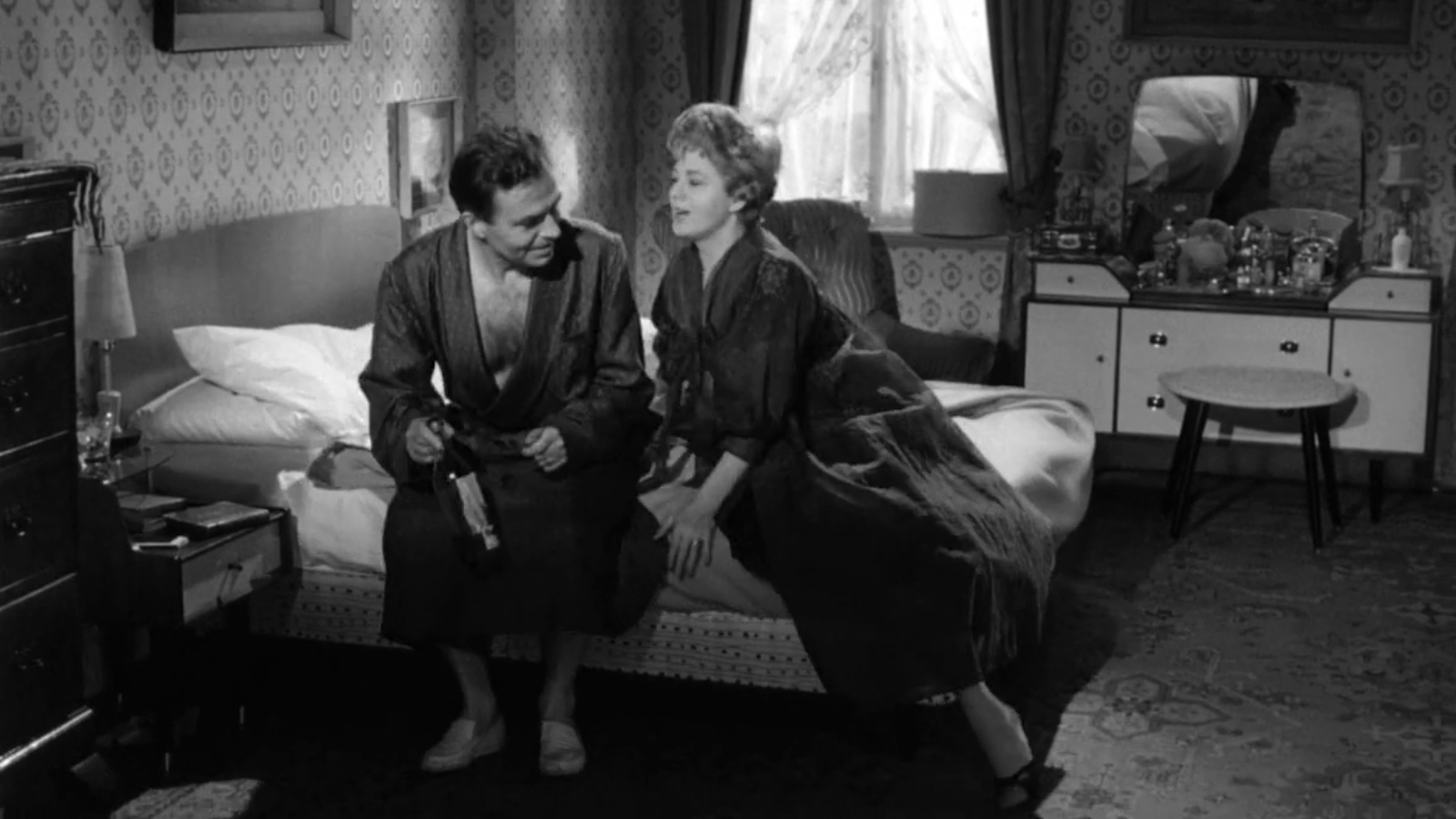 ………………………………………………….
Now obviously this is based on a much more graphic and controversial novel and the film, owing to its severely censored time period of release, is much milder in approach. But because I dislike sensational and graphic approach, I ended up loving this movie. It is very subtle in its approach and it implies and alludes much more than it shows and that was great to witness and it made the movie much more sophisticated in my book plus it eased the watching experience.
The acting is fantastic across the board with only Shelley Winters being too over-the-top and theatrical in her performance. But Sue Lyon definitely gave a stupendous performance at such a young age and she was perfectly cast in the role.
But of course the highlights are Peter Sellers and James Mason. Peter Sellers plays multiple characters in a way and that is his usual shtick and he excelled at each role. He portrayed such a crazy, different kind of character and it fully worked. But James Mason is the standout here in the most difficult role. He portrayed obsession, madness and paranoia all so well in such a nuanced and very hard role. His performance here is certainly one of the better ones from the sixties as it is that great.
………………………………………………….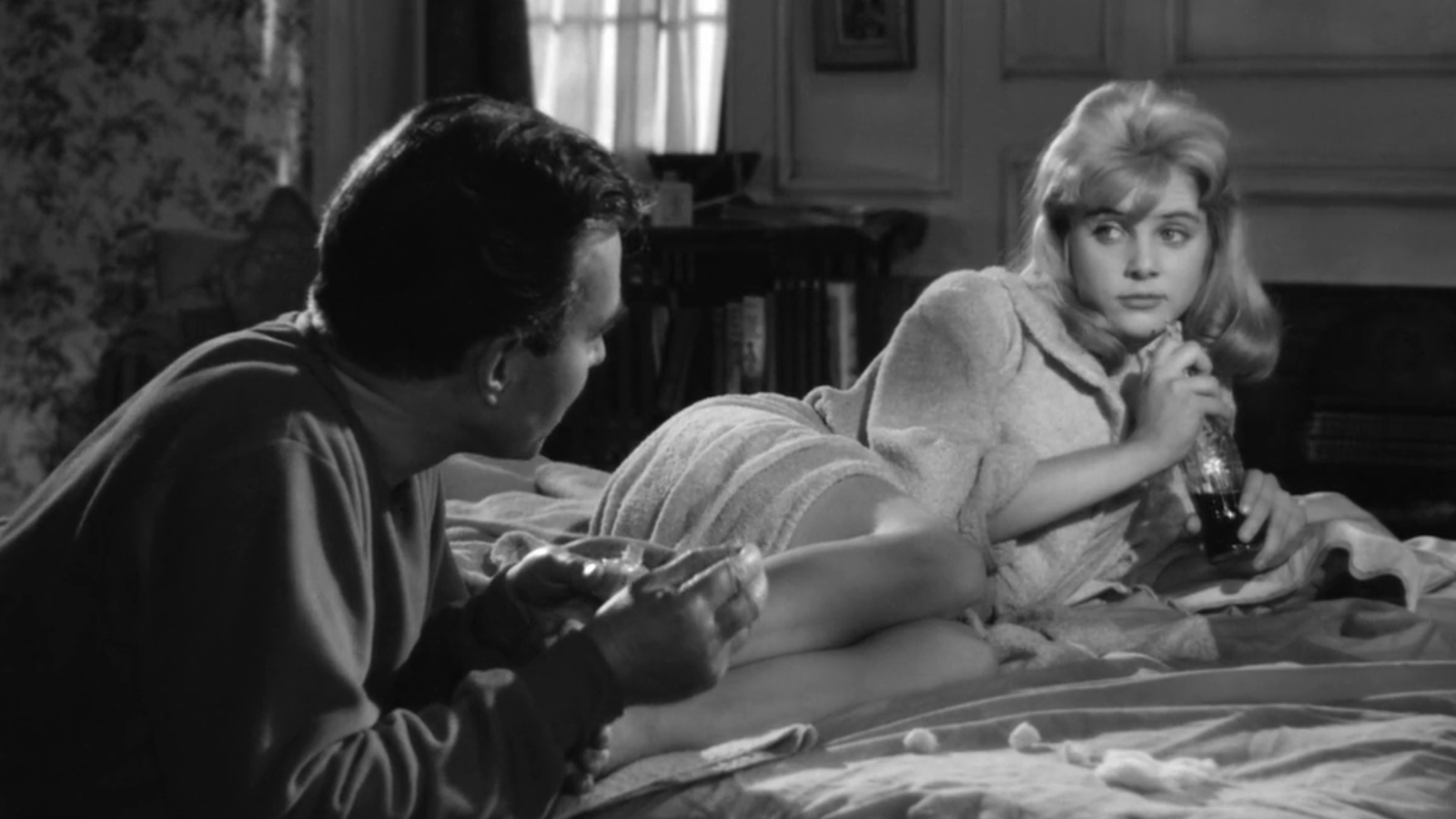 ………………………………………………….
I loved Lolita for being a chamber drama. It basically only has four major characters in it and thus all are very well fleshed out and complex entities. Of course the relationship between Humbert and Lolita is the highlight and I appreciated how most was implied and not shown there.
The dialogue is certainly one of the major highlights when it comes to this picture. I do think that the film was a bit too long clocking in at two and a half hours and some scenes could have been reduced a bit, but the film is so involving and so fascinating in the banter between the characters and various crazy, sexual or even funny conversations that it flew by at least for me as a lover of talkative films. This is a great showcase once again of how marvelous Hollywood once was at creating smart, fast and sophisticated dialogue.
………………………………………………….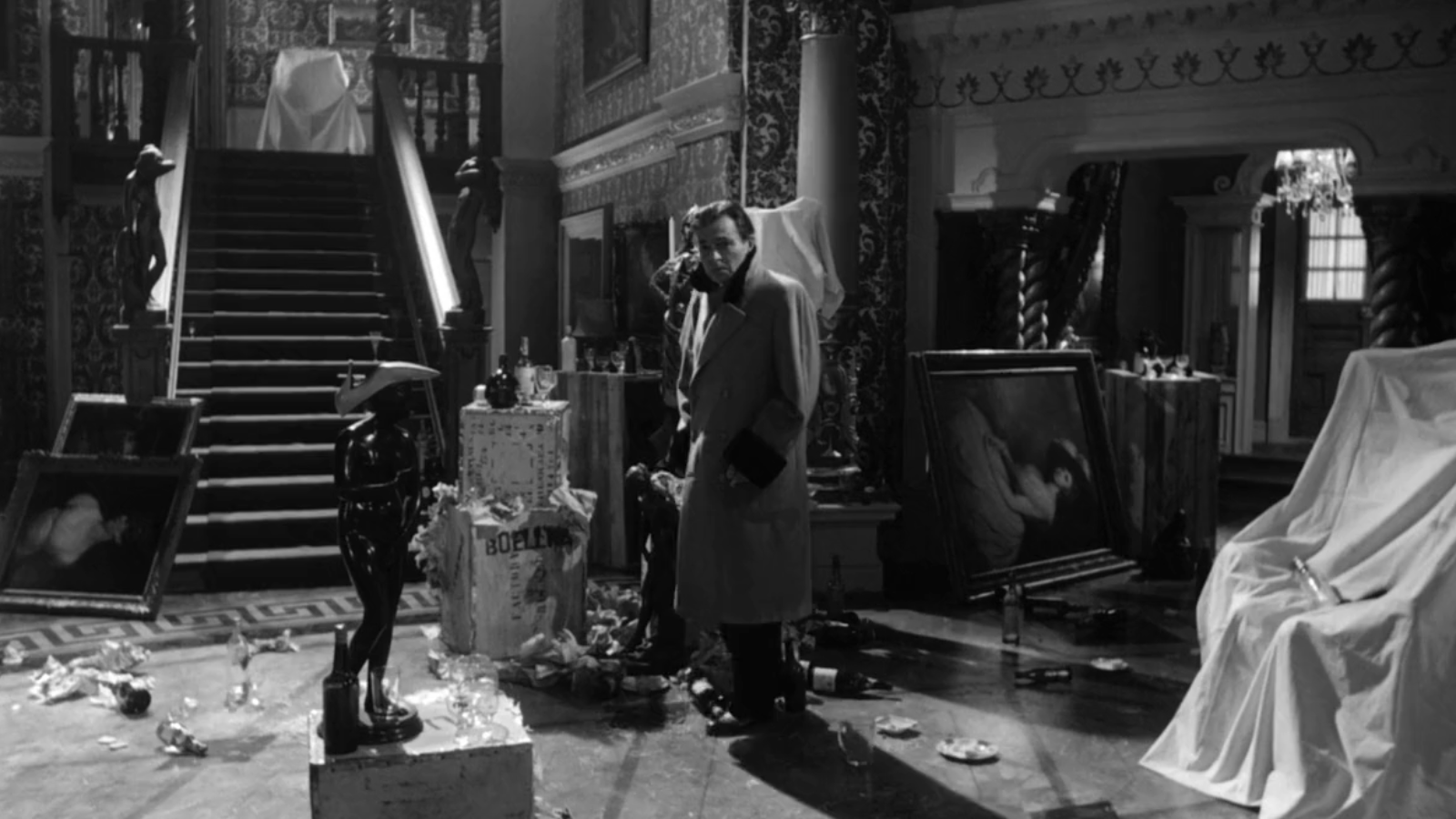 ………………………………………………….
Lolita is also really well shot and some shots are marvelous to behold and so interesting in their execution, not to mention highly memorable. I adored its beginning and how that was also the ending. I personally love that structure the most and here the film benefits from making you believe that only Sellers is involved with Lolita and then you realize that it is the opposite until the ending pulls a rug underneath you and you realize that both were involved. I liked that twist and the third act was very memorable. The score is also quite good and of course Kubrick's direction is marvelous and this is certainly one of his most underrated films.
Lolita is undoubtedly one of Kubrick's most underappreciated works. It features stellar performances from Sue Lyon and Peter Sellers, but it is James Mason who is simply fantastic in a very difficult role as he portrayed madness, obsession and paranoia all so well. The film is a fascinating chamber drama that is very involving to watch despite being so long owing to superb characterization and truly terrific, sophisticated dialogue. The movie implies more than it shows and I loved that approach.
My Rating – 4.5