……………………………………….
Logan's Run Movie Review
Logan's Run is a 1976 science fiction film directed by Michael Anderson and starring Michael York and Jenny Agutter. It is such a solid, immensely entertaining sci-fi flick.
……………………………………….
"The naming of cats is a difficult matter, it's not just one of your holiday games.
You may think at first I'm mad as a hatter,
when I tell you that each cat's got three different names"
……………………………………….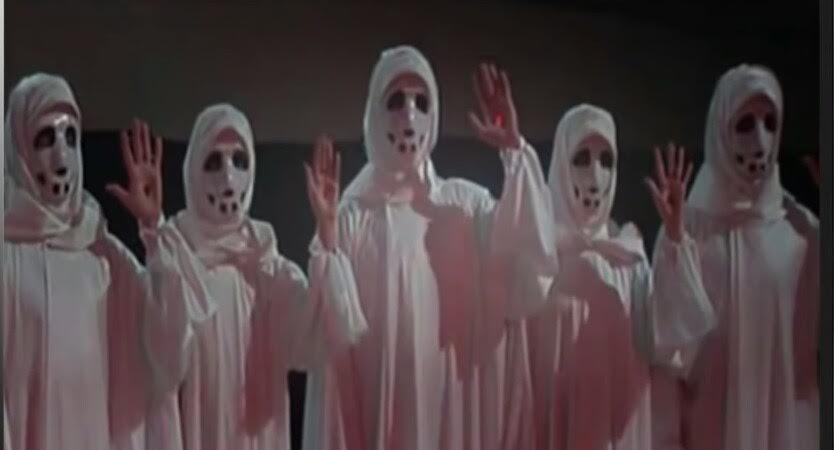 ……………………………………….
Logan's Run is set in the 23rd century where everyone, when reaching the age of 30, is killed in a religious ritual, thus preventing overpopulation. I loved this concept as it is so authentic and intriguing. However, I have to say that the execution of said premise is quite mediocre and so unsophisticated. The film never has anything important or meaningful to say, it never has a particularly clever dialogue and it never explores the issues here in a satisfying manner. It makes an entertaining plot out of its premise for sure, but the sophistication is nowhere to be found in this one.
……………………………………….
……………………………………….
But, as I said, the flick is hugely entertaining. I loved its first act as it instantly hooked me in with its intriguing storyline, but I also loved the adventure outside as the film suddenly turned into such a fun adventure. I also really enjoyed every sequence with the Old Man and the ending in particular is really moving and so well executed. The whole movie is really fun to watch and although sometimes too campy and ridiculous for its own good, I still liked its energy and high-spirited fun.
Logan is such an annoying main character, I have to admit. He really annoyed me as he is the type of person that I thoroughly dislike. But he became more likable as the movie progressed. Jessica is much more endearing and I really enjoyed the character of the Old Man as he was such a charming, wonderful person. But Francis's role felt kind of abrupt and I really disliked the Box who is one of the most annoying robots ever put on film as those scenes were so silly.
The directing is solid and the acting is okay with a couple of reservations. Michael York was fine at first, but his ridiculous overacting and shouting in the ending got on my nerves as it was so bad. Jenny Agutter is definitely better and Peter Ustinov is naturally the highlight as he gave the finest performance without a doubt.
I really liked the score in Logan's Run. It was never particularly memorable, but still quite effective and nice. The scenery is fantastic and the special effects are quite solid. This is aesthetically a typical 1970s science fiction feature and although some may find it a dated product of its time, I found its visuals to be quite appealing and the scenery in particular is fantastic. I loved those landscapes and sights in the scenes outside and everything inside is really well imagined as well. The film is also original and intriguing in its plot, but never clever or deep in its execution. And it does have some heartwarming moments, but those are unfortunately quite rare.
……………………………………….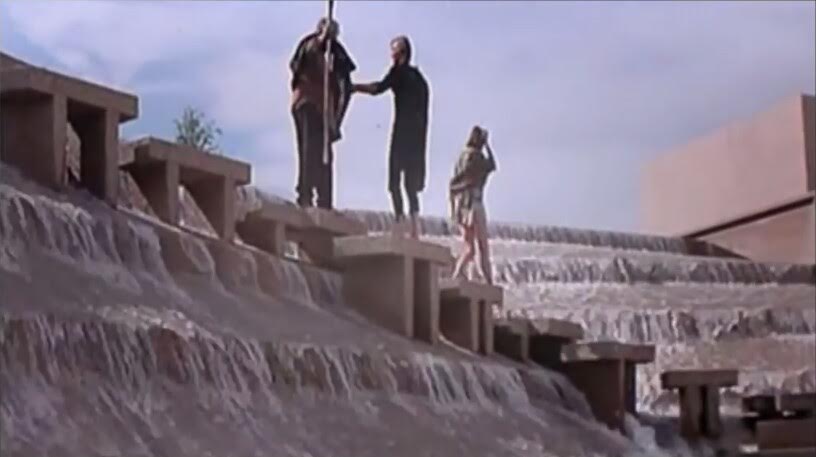 ……………………………………….
The action sequences are so mediocre for the most part and are easily the worst parts of the movie. They were so badly executed and unrealistic that it was even painful to watch at times. The film is certainly too campy and silly to be enjoyed more. It tried to be serious before going into a ridiculous territory thus the tone is all over the place. But I really liked the set and costume design, the sound effects and the overall vision here. It is also well paced and never boring. Logan's Run is one of the most entertaining films of the seventies and even though it is obviously very flawed, just the fact that it was so fun and wonderful to watch made me overlook most of those flaws.
Logan's Run is an immensely entertaining sci-fi flick. Yes, the execution of its intriguing premise is quite unsophisticated, the action is silly, the acting is sometimes poor and the film went into overly campy territory later on, but I forgive most of those flaws just for the fact that it is so hugely entertaining and fun to watch. But it is also has an interesting scenery, a great ending, solid characters, good score and an involving plot leading to a solid, very fun sci-fi film.
My Rating – 4
……………………………………….