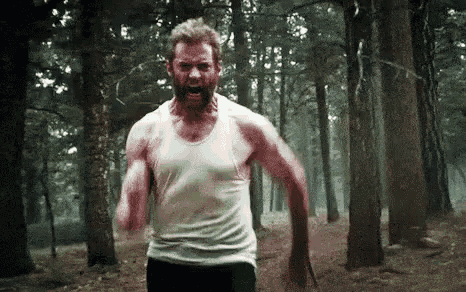 ………………………………………………………………..
Logan Movie Review
Logan is a 2017 superhero film directed by James Mangold and starring Hugh Jackman, Patrick Stewart and Dafne Keen. It is such a great, competent movie.
………………………………………………………………..
"This is what life looks like: people love each other.
You should take a moment…"
………………………………………………………………..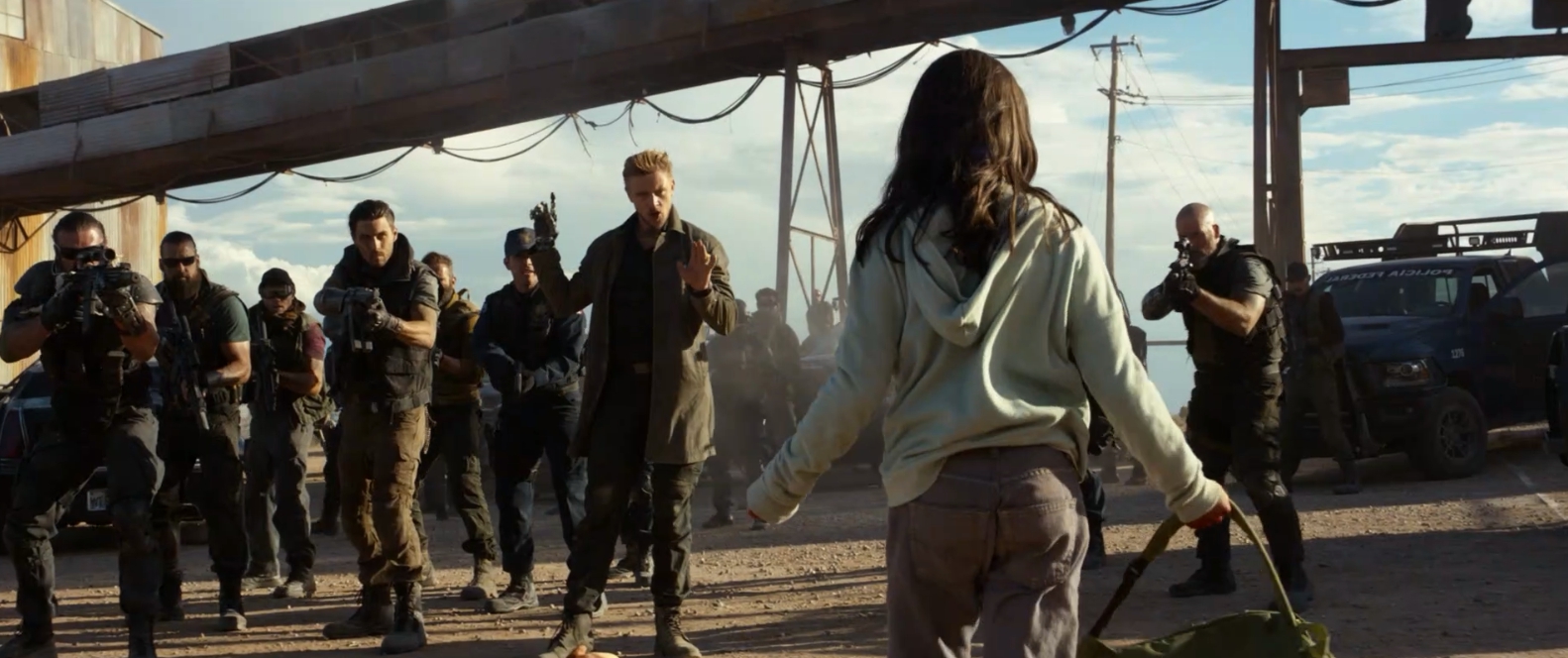 ………………………………………………………………..
I really liked the story here. Yes, most of it was a regular road trip, crime drama flick, but the film delivers in so many memorable, powerful sequences. To me the first half was a bit better than the second one, but the second one is also very good with its fair share of moving and brutal scenes. And yes, the movie defies genre conventions as it cannot easily be classified. It is to me more a crime drama than a superhero film, but I liked that it was still at its core a superhero and X-Men movie and it never forgot that.
As for its R-rating, I definitely was appalled by some scenes and I generally dislike overly violent movies, but it did make the film feel more real and realistic plus most of those gross moments were thankfully very quick and did not last for too long. But what I liked most about its brutality is that it is raw and brutal in its emotion as it's basically a tragedy with so many heartbreaking, truly horrific scenes and such a high death count.
………………………………………………………………..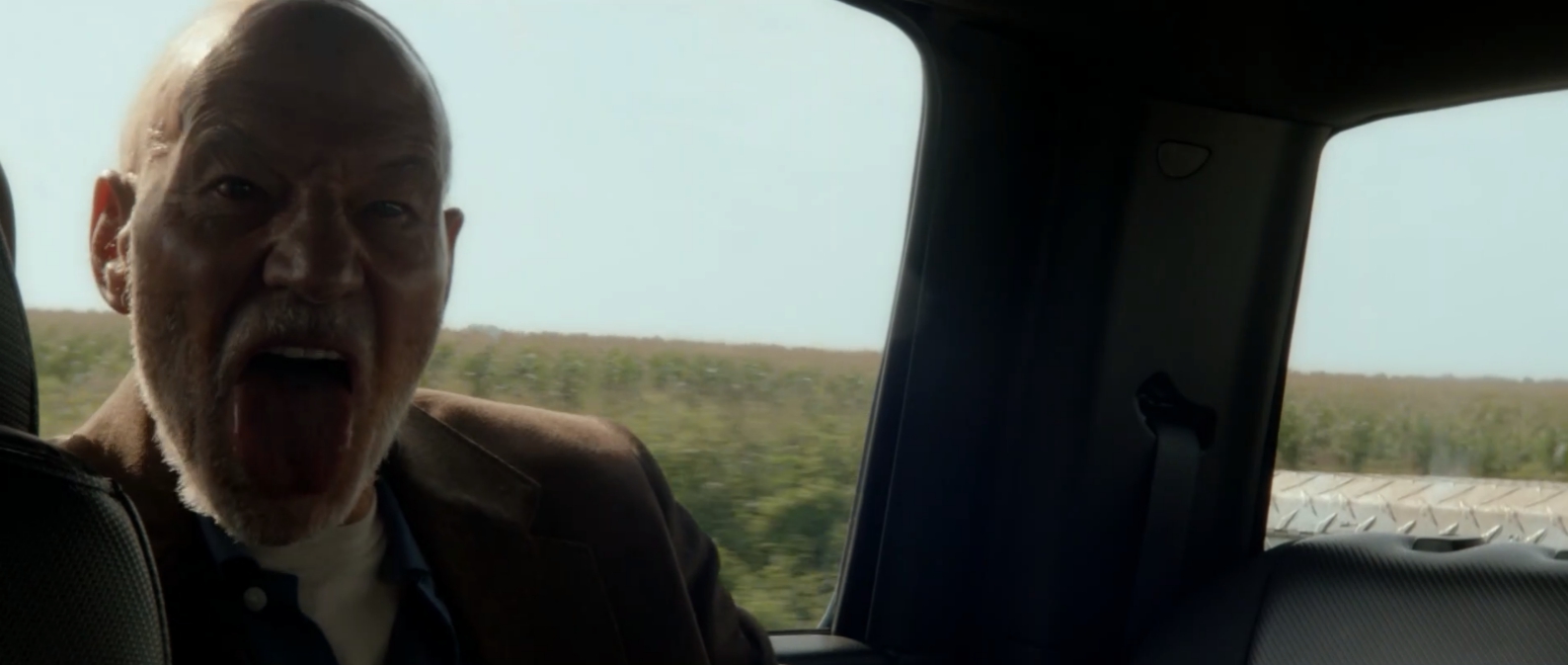 ………………………………………………………………..
The character development is simply fantastic. Wolverine has never been better before and this is his ultimate and most important movie. He is here such a great character owing to the mix of pure animal and human emotion in his portrayal. Such a complex character. The same goes to Charles Xavier who was so great here, not only heartwarming, but also funny at times. The relationship between the two is so moving.
Let's talk about Laura. So good. She also had some emotional moments near the end, but for the most part, she was such a badass female child character with genuine animalistic behavior and instincts. She was definitely the most memorable and fun addition here. Caliban wasn't particularly memorable, but the villains are so good and of course X-24 is such a creepy, superb villain whom I just loved.
………………………………………………………………..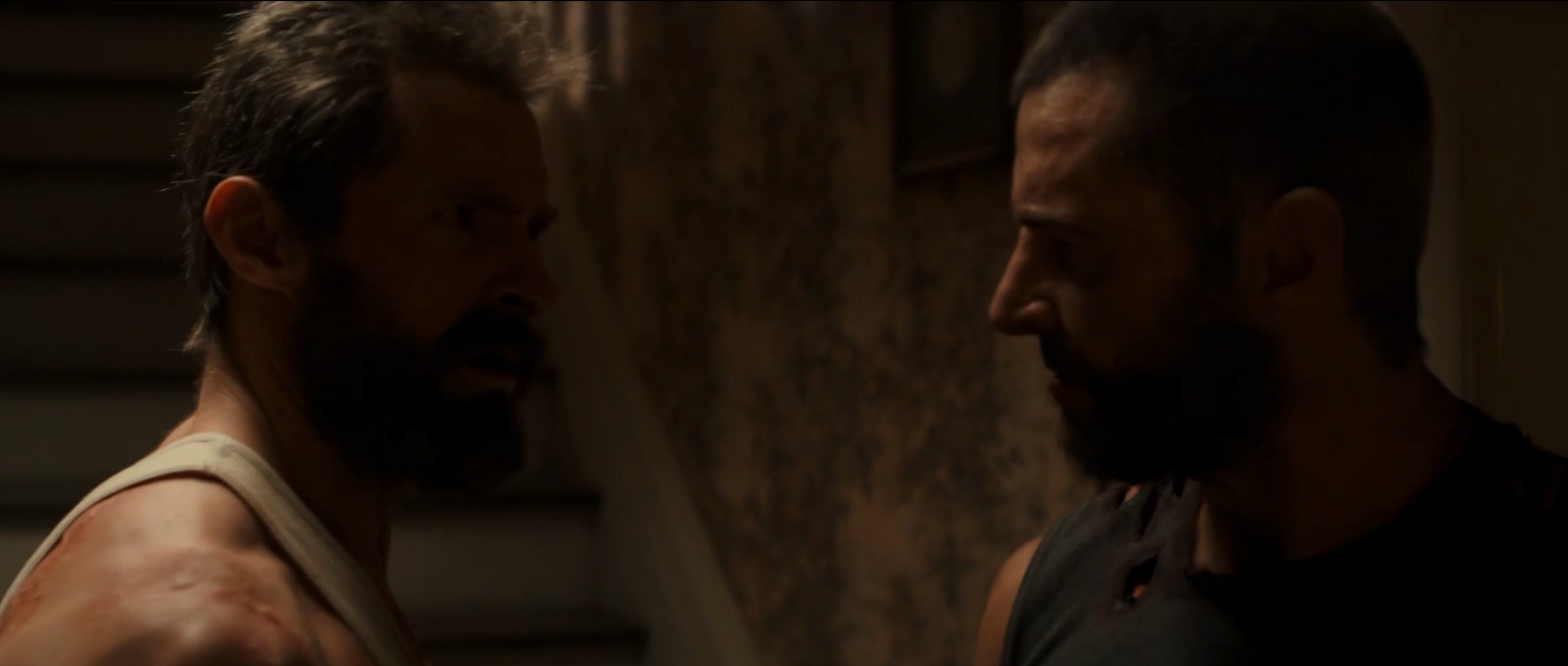 ………………………………………………………………..
The acting is top-notch. Dafne Keen is another strong child actor as there has been quite a few in recent years. She delivered such a strong, stupendous performance. But Patrick Stewart and Hugh Jackman are simply amazing. Stewart should definitely receive an Oscar nomination for this role and some of his speeches were so heartwarming and beautiful to hear. He sold all of those emotional moments. But we knew of his greatness, what I did not expect is the raw and moving work that Hugh Jackman put in his performance. He really delivered here and gave a perfect performance in his swansong for the series.
I loved the action in Logan. It was too detailed, realistic and brutal, but so well executed with such great camera movements and excellent fighting. The film was so entertaining and even riveting in its action and almost all of those scenes were perfectly executed.
………………………………………………………………..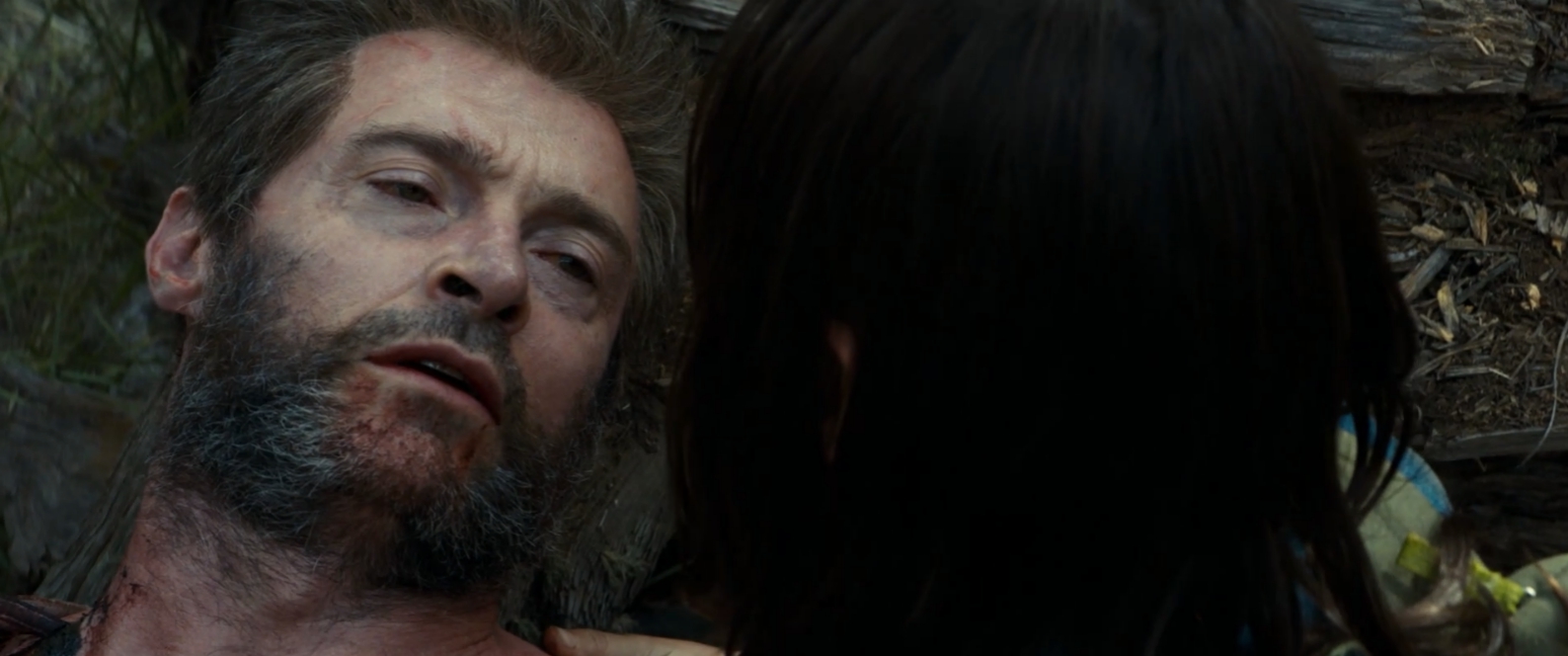 ………………………………………………………………..
But the film is not just action. In fact, it is mostly a drama and it has a lot of slower and more subtle scenes which I loved. Of course its emotion is devastating and so strong. I thought the deaths were expected and although the final sequence was beautiful and so well made, I was much more moved by Charles' death than Logan's. That was mainly because that entire scene was just so original and unexpected that it was the highlight of the movie. I was honestly a bit scared watching X-24 and the scene not only had such a great, beautiful speech, but it was cut so unexpectedly by that baffling stab. It was quite unsettling, tragic and overall such a crazy scene that really worked.
Logan is very well made technically. I loved its spare usage of special effects, that was refreshing to witness. I liked its diverse genres and I loved the overall tone of the movie. It is so dark and tragic, but it manages to have some laughs in it as well. It is a surprisingly funny movie with its fair share of hilarious moments. Charles was particularly amusing with his smartass remarks. Watching a superhero movie that is both light and dark in almost equal measure just made my day.
………………………………………………………………..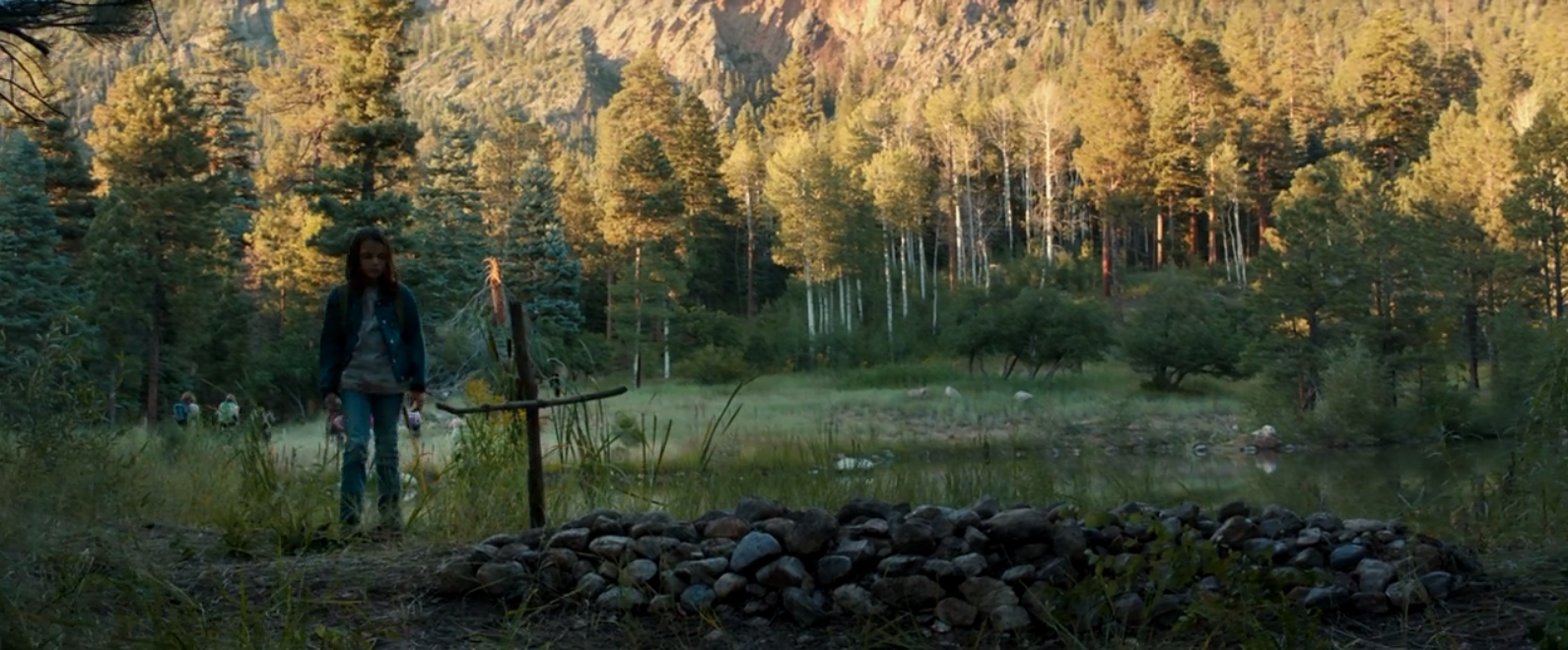 ………………………………………………………………..
The dialogue is very strong, the script is smart and it has a couple of smart metaphors and observations. The running time is long, but it never felt boring and was in fact surprisingly well edited and structured. It tied in so well with the other X-Men films, but it still works so great as a standalone film. And even though 'First Class' and 'Days of Future Past' are still better in my opinion, Logan is just behind and that was a great achievement.
Although definitely too violent, Logan is a very realistic, moving and sometimes even genuinely tragic and heartbreaking movie. The character development is absolutely fantastic, the performances from Patrick Stewart and Hugh Jackman are so good, the humor is quite strong and the film's action is so well executed, but also never overwhelming. It is such a well edited, clever and emotional film with a couple of truly moving and beautiful sequences that are hard to forget leading to such a phenomenal, genuinely different superhero outing that simultaneously works great as an X-Men and as a standalone movie.
My Rating – 4.5
………………………………………………………………..