…………………………………………………………………………..
Live and Let Die Movie Review
Live and Let Die is a 1973 spy film which is the eighth entry in the James Bond series. It is directed by Guy Hamilton and it introduces Roger Moore as the new Bond. It is such a solid flick that was the best Bond film in years.
…………………………………………………………………………..
"He always did have an inflated opinion of himself"
…………………………………………………………………………..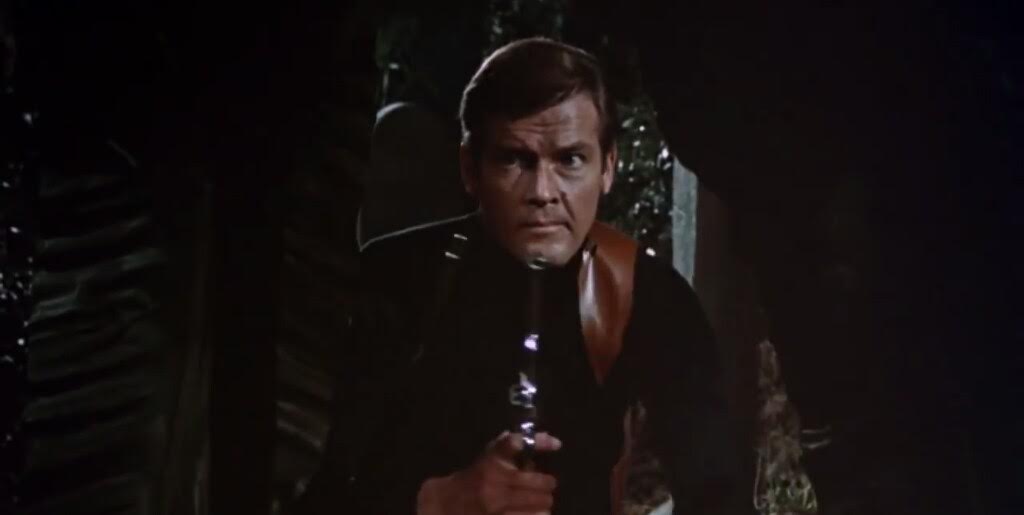 …………………………………………………………………………..
The plot itself is again the weakest link. It is fairly forgettable and once again difficult and not at all interesting to follow. But what it benefits from are the action sequences and locations which are gorgeous. The exotic Caribbean location is put to great use here and the scenery truly is beautiful to witness. And the action sequences are really well executed and entertaining. The whole film is quite engaging for the most part and it is rarely boring unlike some of the previous entries that were mostly dull.
The characters here are interesting. I liked Solitaire and she is one of the most beautiful and most likable Bond girls thus far. And Bond is unfortunately rather boring. I have to say that Roger Moore is an interesting, but quite polarizing choice for Bond. He is definitely good looking and in that area he is much better than Connery, but he lacks his charisma whatsoever and he is just not that interesting to follow. But the filmmakers are also to blame as his characterization isn't that great and he doesn't resemble the character as well as he should have.
…………………………………………………………………………..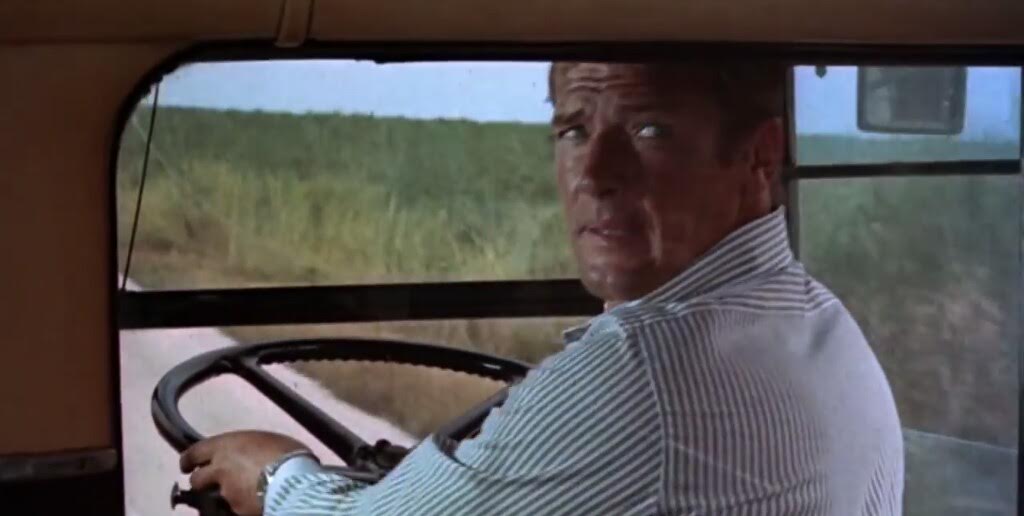 …………………………………………………………………………..
Live and Let Die is usually cited as being racist and I do not quite agree with that. Quite on the contrary, I found most of its black character to be interesting and memorable. There are some racist overtones here and there, but for the most part the film just focuses on the tribe and voodoo aspects to these characters which I found crazy, but positively so as it led to many memorable and wild sequences.
Live and Let Die is solidly directed and also quite well paced. I really liked its title song as it is very good, but is also accompanied by one of the better opening credits so far. The film is, as I said, well shot with some tremendous imagery. I loved the scenery, but I also really enjoyed those tribal scenes and I liked the use of animals quite a bit. The scene with the crocodiles is ridiculous and unrealistic, but very entertaining. But I have to say that I am getting tired at the franchise's constant use of the sharks as it is really getting repetitive by this point.
…………………………………………………………………………..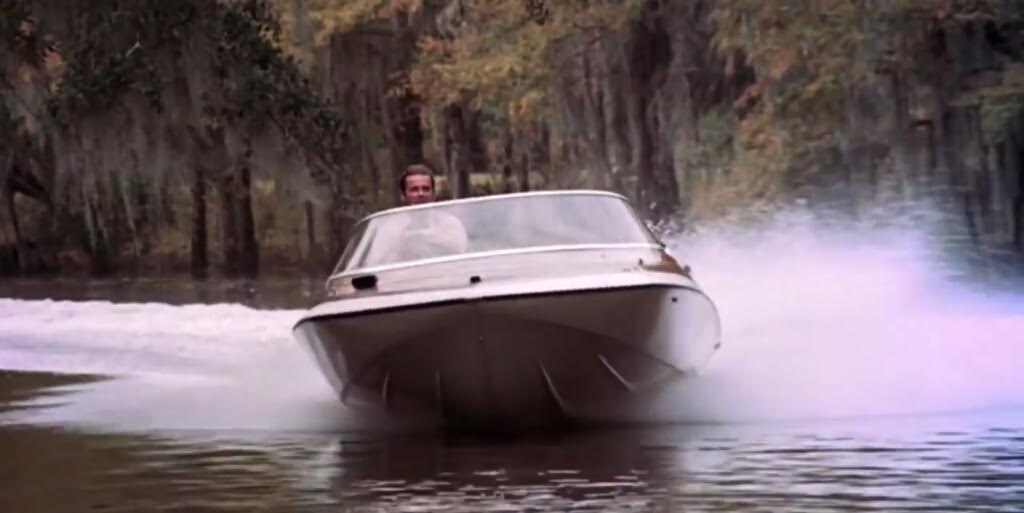 …………………………………………………………………………..
Live and Let Die has typical flaws of any Bond film which are the lack of any engaging or meaningful plot and forgettable characters, but it thankfully brings back the charm and the great adventurous tone to it that was missing from some of its predecessors. Yes, this is certainly one of the best Bond films to this point and it is in my opinion even an underrated film. It is such a major improvement over 'You Only Live Twice' and 'Diamonds Are Forever' and I really hope that they continued in this trend for the rest of this decade. But the lack of memorable plot and of course characters still maintains a major issue that the franchise is failing to correct.
Live and Let Die still has a weaker plot and not that memorable characters, but Roger Moore is solid in the role and the movie is such a big improvement over its last couple of predecessors thanks to a good use of great locations, some very memorable sequences, well executed action scenes and it is overall an entertaining and engaging flick.
My Rating – 3.5
…………………………………………………………………………..