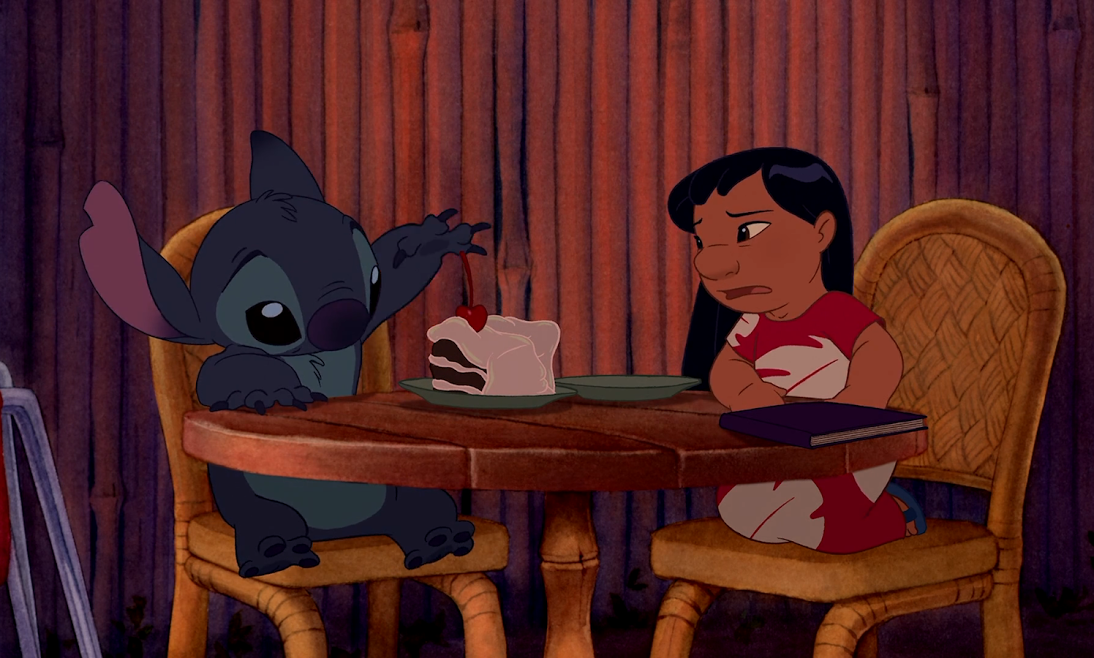 …………………………………….
Lilo & Stitch Movie Review
Lilo & Stitch is a 2002 animated science fiction comedy film directed by Chris Sanders. It is Disney's 42nd animated feature and a pretty good film in its own right.
…………………………………….
"Ohana means family.
Family means no one gets left behind or forgotten."
…………………………………….
…………………………………….
So this is an interesting mix of sci-fi and family drama and comedy. I thought that the sci-fi elements were childish, yet charming and a lot of fun. The humor is good, but the film isn't as funny as critics have been saying it is. It succeeds the most as this family drama of two sisters and their relationship. That is where the heart and soul of the movie is along with Stitch's place in the new family. To me the film used that ohana quote way too often to the point of verging into childish preachy territory, but it's still such a great, memorable quote from the film that is wonderfully pro-family, but in a very modern way. I thought it was also quite emotional in some scenes, but also in a good, heartwarming manner. And by the way, I got some serious 'Men in Black' vibes from this movie which was interesting.
Lilo is an interesting protagonist for the fact that she is far from perfect and is actually a very problematic individual. A parentless orphan is a Disney cliché by now, but it was still done really well here with a lot of emotion and seriousness. Her personality is quite different than the rest of Disney protagonists and she is more relatable and realistic because of it. Nani is sometimes annoying, but still a positive, respectable character and the relationship between these two sisters is moving, so well established and quite sweet.
…………………………………….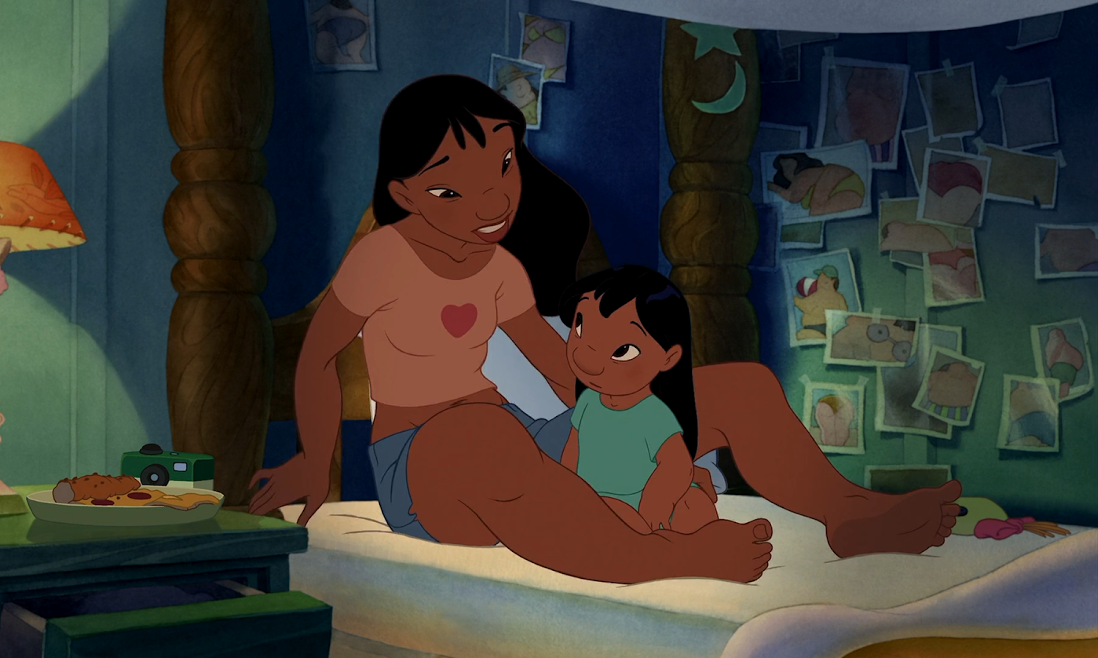 …………………………………….
Stitch is an interesting case as well. Both him and Lilo are unusual Disney characters in that he is for once an ugly creation and that was great to see and only further brought a lot of charm from him. His change in personality was expected, but still well handled and the relationship between the titular duo is quite wonderful. He could have been funnier, but he still ended up being a lot of fun.
Dr. Jumba Jookiba is a good sidekick, but in my opinion Pleakly is better and funnier. This duo is surprisingly solid in their own right. Cobra is memorable and I liked the twist in his background. Captain Gantu and David Kawena serve their purpose and David is a likable dude, but way too underdeveloped unfortunately. The voice acting is pretty good in this flick.
Lilo & Stitch is interesting for featuring watercolor animation which is a style the studio rarely does. And that's why I really enjoyed it. The colors are pleasing and very inviting and to me the Hawaiian setting is gorgeously utilized here both in terms of animation and storytelling. The character designs are pretty good and the highlights are some of the more artistic and painterly color palettes and landscapes.
…………………………………….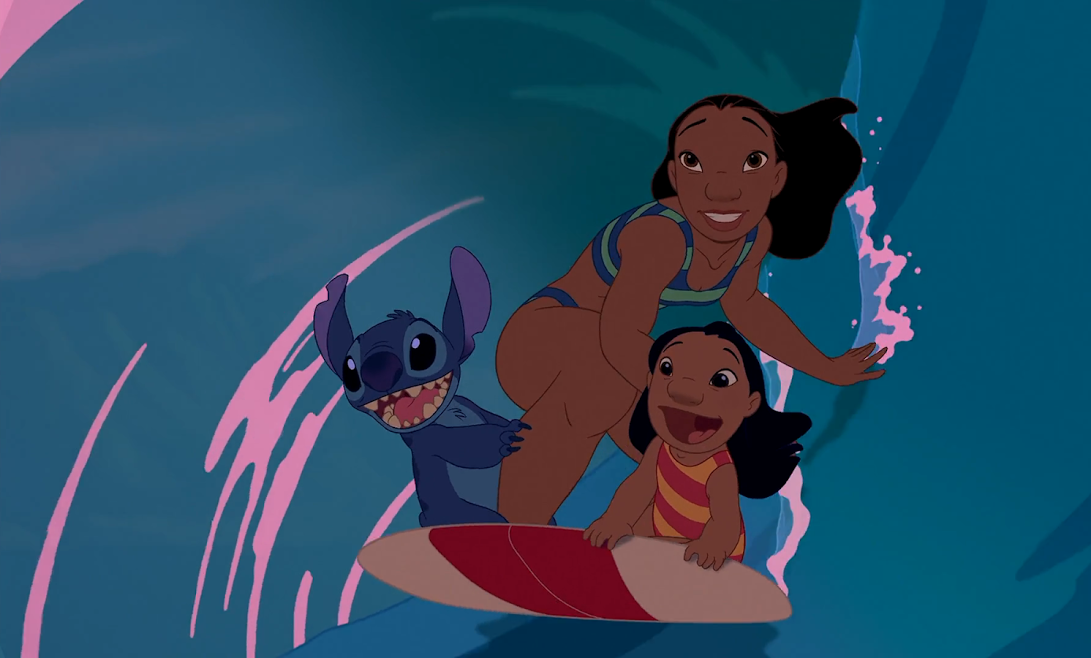 …………………………………….
Lilo & Stitch is not a musical, but it does heavily utilize on its soundtrack. It has quite a lot of Elvis songs in it and I am a fan of his so I liked that choice quite a bit. It fit so well within this world in my opinion. Suspicious Minds is the highlight as not only do I love this song, but the sequence itself is unforgettable and very inventive and funny.
There are two original songs to be had here and I have to say that I liked both of them and they are quite underrated if you ask me. Hawaiian Rollercoaster Ride is a lot of fun. It is such a cool and laidback Hawaiian song and I really enjoyed its rhythm and the accompanying scene. But to me He Mele No Lilo is even better and such an unfortunately underrated song. I learned it by heart by now and I really enjoy it for being such a catchy tune and for being a good introductory opening for the character of Lilo.
…………………………………….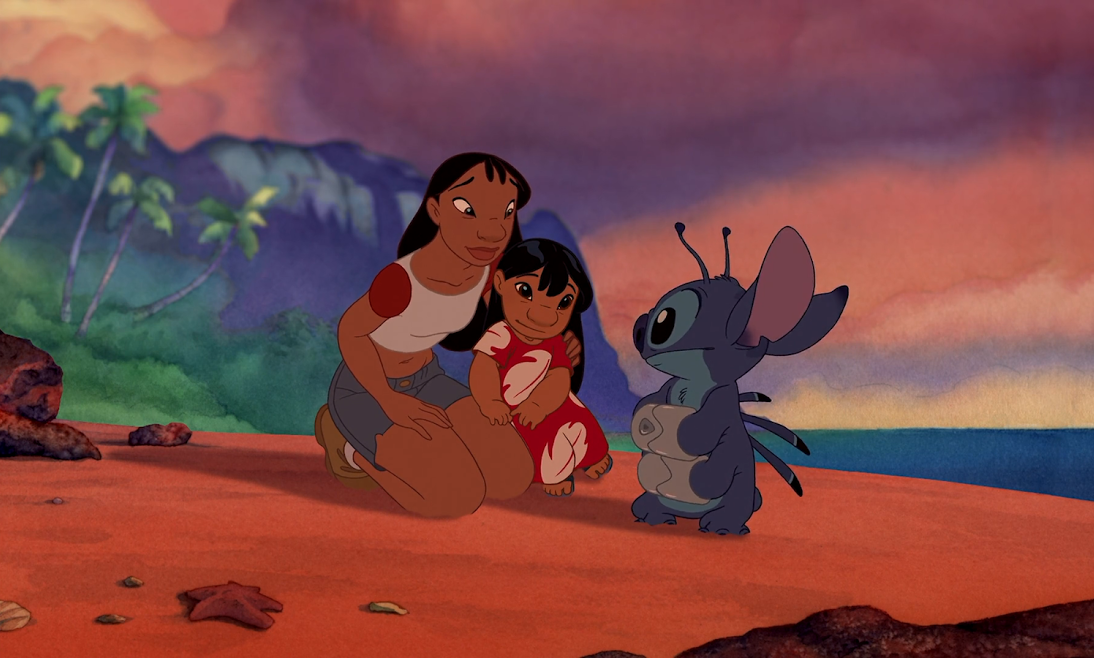 …………………………………….
This script demanded better dialogue as what we got here is too preachy at times and way too simplistic. I liked its themes of course, but better dialogue was needed nonetheless. And the pacing is all over the place. The film is fun and it flies by quickly, but its overly extended beginning and rushed ending are super troublesome as they significantly reduce the enjoyment of the film in my opinion. But it is still such an endearing, fun flick that is one of Disney's best in this decade, certainly the finest after 'The Emperor's New Groove'.
Lilo & Stitch has weaker dialogue despite a couple of instantly recognizable lines and its pacing is all over the place as the beginning is overly extended and the ending is rushed. However, this is still one of Disney's best 2000s efforts owing to very good characterization with interesting and different main characters than usual, fun sci-fi elements, pleasing watercolor animation, good score and a heartfelt, well explored family drama.
My Rating – 4
…………………………………….