…………………………………………………………
La Strada Movie Review
La Strada is a 1954 Italian drama film directed by Federico Fellini and starring Tullio Pinelli and Ennio Flaiano. It is an overrated, but still solid film.
…………………………………………………………
"What a funny face!
Are you a woman, really? Or an artichoke?"
…………………………………………………………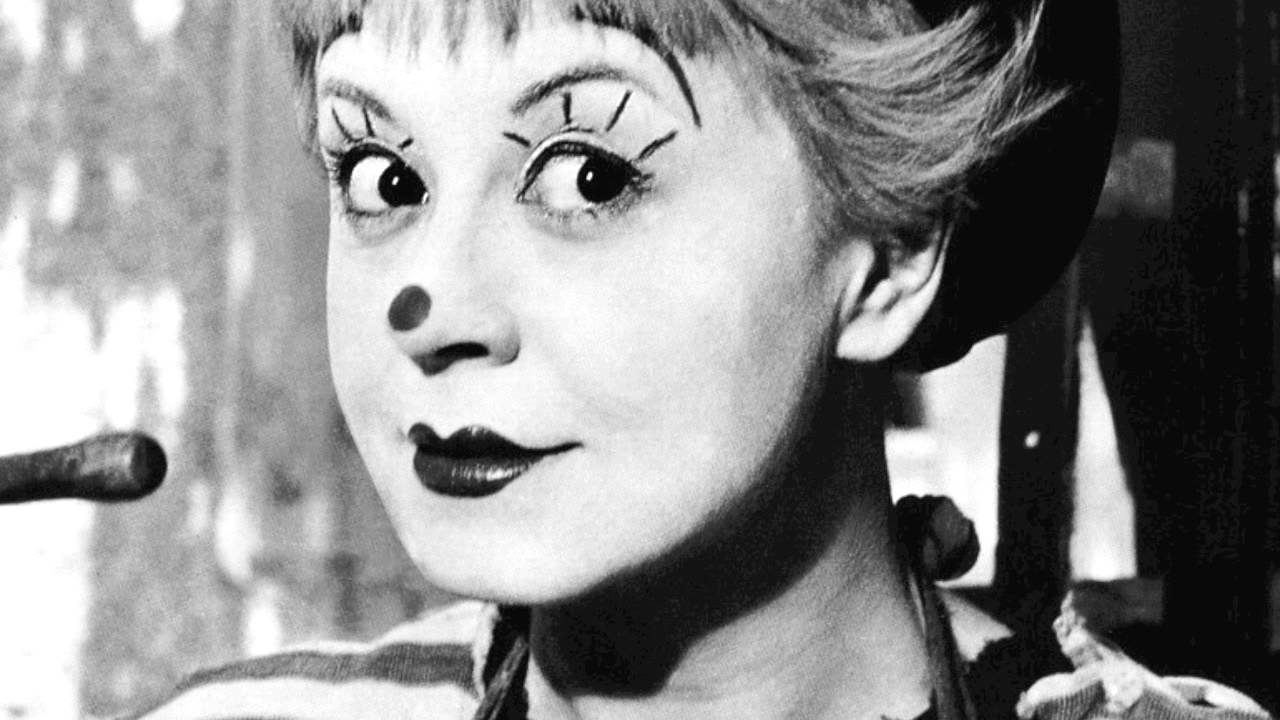 …………………………………………………………
It is about a brutish strongman and the naive young woman who he takes on the road with. And it all ends with a tragedy as this is basically a melodrama. Now, I am not a fan of Fellini's works at all, but I have to say that this film is the only one I've liked from him thus far. It is nothing great, but is pretty solid with its strengths. The plot itself is okay, but I've seen this story before and I've seen these characters before. It is sad and ends powerfully, but everything that came before it (the first half in particular) is a typical and predictable stuff and the movie isn't particularly inspired.
Zampano is such a clichéd character of the time as is Gelsomina, but the two have their moments and, although familiar, their story and relationship is still moving. Il Matto is a much better and much more memorable character than the main ones and a couple of scenes with him and Gelsomina are really good and filled with some great dialogue with some fine lines.
…………………………………………………………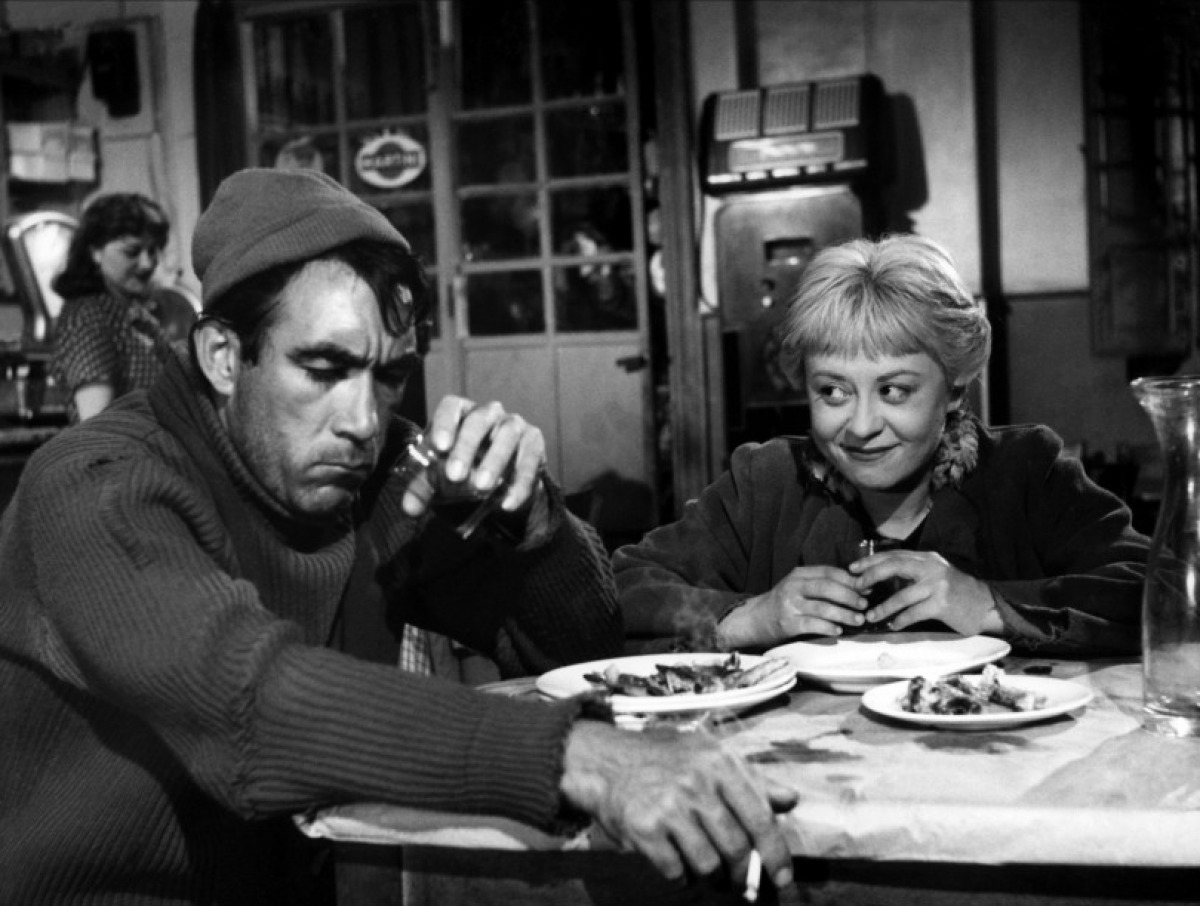 …………………………………………………………
The acting is pretty good and although I wasn't such a big fan of Masina's performance, both Flaiano and Pinelli did a pretty good job in their respective roles. As for Federico Fellini himself, his direction here is surprisingly great and the film is not only well crafted, but also really well made and photographed with some shots being absolutely magnificent. That ending is gorgeous and there were many really memorable sequences here in terms of the visuals.
La Strada has a big problem in terms of its pacing. It is so badly edited with those scenes with Zampano's performance being way too prolonged. This movie would have benefited from a much shorter running time and an emphasis on more dialogue and character-driven storyline instead of just relying on the visuals which are great, but not enough here.
But the overall story in La Strada isn't that interesting and, although it does have its emotional moments, the film is mostly cold and never as heartbreaking as its tragic story demanded, at least it wasn't to me. The movie is undone by its pacing issues and its structure so much that the entire end product seems choppy and underutilized.
…………………………………………………………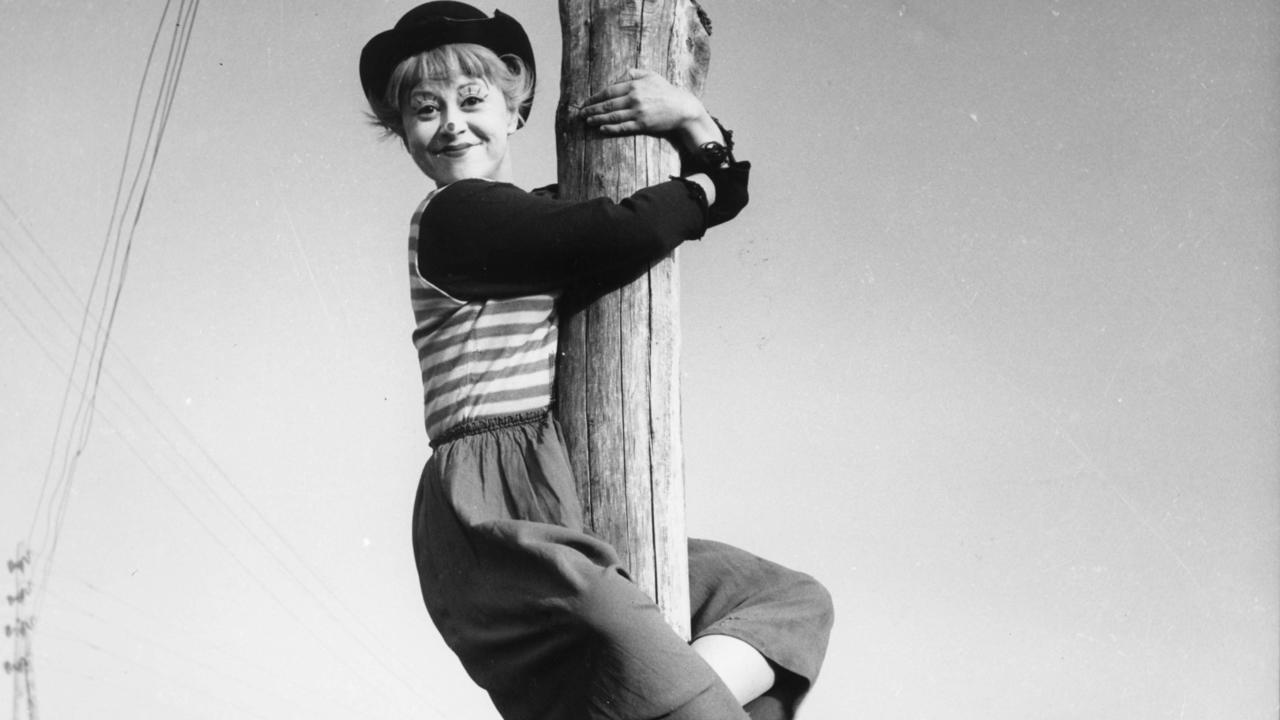 …………………………………………………………
As for its Oscar, yes, La Strada won the first ever Academy Award for Best Foreign Language Film and I have to say that it is underserved. I have yet to see the other nominees, but I am sure that this wasn't the best of the bunch. However, it is still not a terrible choice as it does have its evident qualities. And that is my opinion of this film – it has its strengths, it is a solid drama film and it is the only Fellini film that I've liked so far, but that still doesn't change the fact that there is nothing here that screams great and it really is an overrated movie.
La Strada has its strengths mainly the visuals which are great, the directing and acting along with some moving moments and a couple of quite memorable sequences, but the story here is typical and not particularly inspired as are its characters and the film is badly paced and never as emotional or as dramatic as it should have been. It is quite a solid film for sure, but it is also far from a great one as it is so familiar and slight for the most part.
My Rating – 3.5
…………………………………………………………