………………………………………………………………………………….
Krampus Movie Review
Krampus is a 2015 horror comedy film directed by Michael Dougherty and starring Adam Scott and Toni Collette. It has its major flaws, but it is overall such a solid, interesting experience.
………………………………………………………………………………….
"Like he had for thousands of years,
Krampus came not to reward, but to punish.
Not to give, but to take"
………………………………………………………………………………….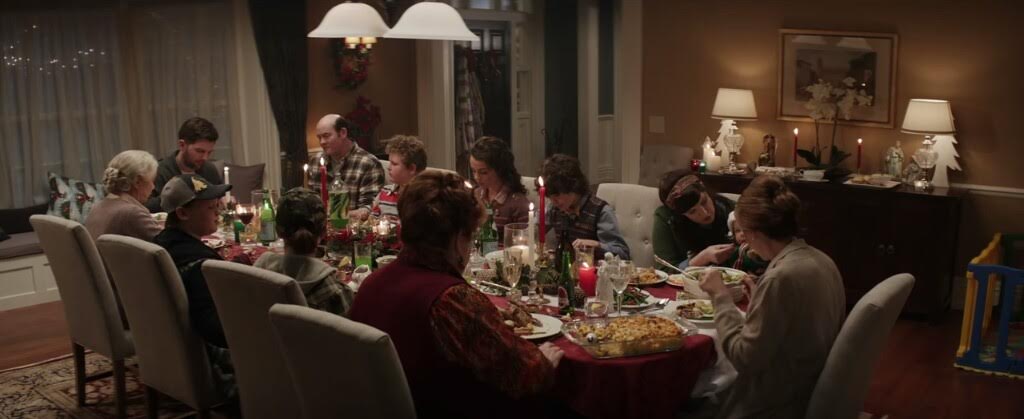 ………………………………………………………………………………….
I loved that this movie has a clear story as many horror flicks do not have that. But here we have an absolutely terrific explanation for Krampus's arrival and the role of grandma is awesome. I loved her character and I absolutely loved the flashback. I am not a fan of those usually, but here it is beautifully done with great animation and excellent, intriguing storytelling. And it explained the whole movie wonderfully. And the ending I also really liked. Yes, it is too happy, but I still liked its emphasis on Holiday traditions and its message about holidays and faith is so important and moving.
I really liked the characters in Krampus as they were pretty well realized and quite realistic for a horror flick. Tom and Sarah are good, but Howard is the highlight and all of the kids are great. I liked the family themes and the message about family here is wonderful. And I loved grandma, as I said before. She is phenomenal and so mysterious and with a great arc. The acting is also pretty okay, but none of the actors wowed me in any way.
………………………………………………………………………………….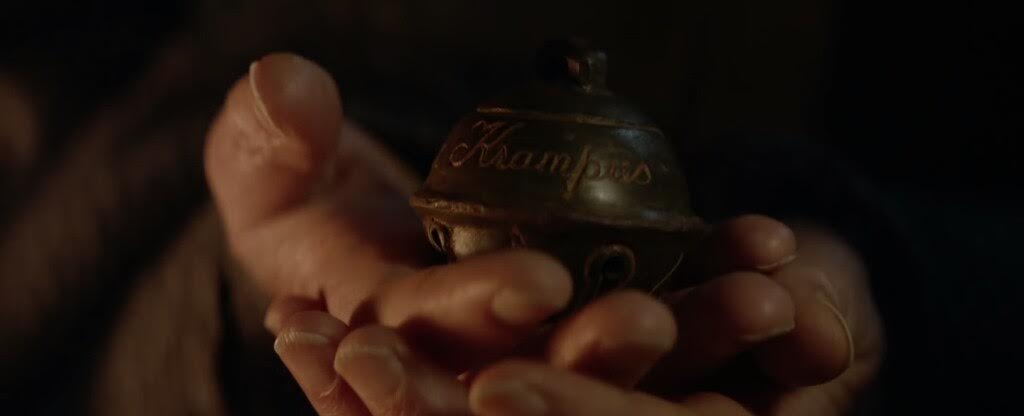 ………………………………………………………………………………….
Krampus looks really good and I absolutely adored its special effects. They are mostly practical which is wonderful and they look fantastic and so realistic. I liked the design of the creatures as they all look creepy and interesting. Krampus himself I did not like as much as the others because I expected a more frightening look that the build-up promised. But the gingerbread men are so good and are the standouts here – crazy, hilarious and still somewhat creepy in a weird way.
I liked that Krampus is a horror comedy and it succeeds in both of those areas as it is pretty atmospheric at times, but also genuinely funny at other times and I laughed out loud quite often. So the tone is naturally great. The directing is solid, but the pacing is unfortunately too fast and that bothered me as the film moved too fast from one plot point to another, thus leaving some of the progression seem rushed and abrupt.
This movie also has some really annoying horror clichés which are mainly the stupidities of the characters. Why would any parents let their kid go into a huge blizzard just by herself?! That was utterly ridiculous and ruined the movie for me. And the fact that the twins also went by themselves in the attic later on was frustrating. I hate those plot holes and ridiculous, unrealistic behaviors and that certainly lowered the movie's quality for me.
………………………………………………………………………………….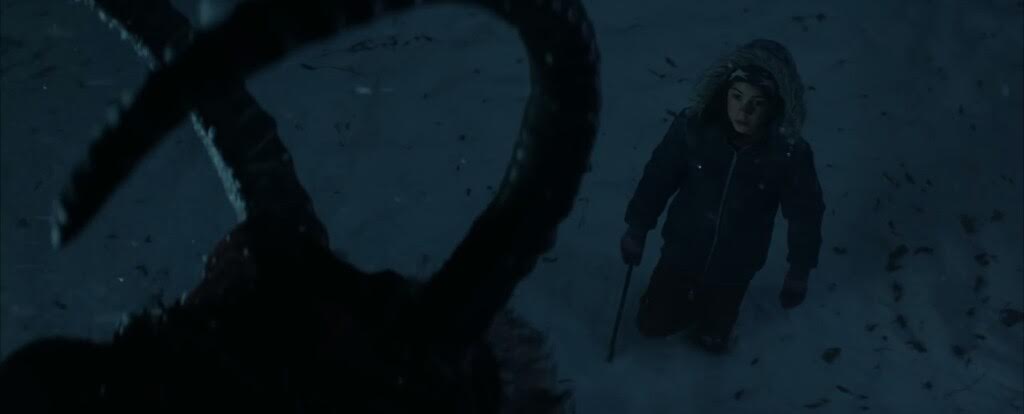 ………………………………………………………………………………….
But the production values are great, the film is visually quite pleasing and the score I also really liked. The sound effects are excellent and the puppets are great. The movie is also quite authentic in its mix of Christmas and horror film and I loved that it wasn't anti-religious as I expected it would be, but quite opposite – it proposes faith, tradition and family values. That is an awesome message for children and the film has a big heart at certain times and I loved how it ended. The film is obviously influenced by 'Gremlins', but it is still pretty original regardless of that parallel. Overall, it could have been much better, but Krampus is mostly a satisfying holiday horror flick that caught me by surprise at how entertaining and sweet it was.
It does have some very annoying horror clichés in it, the pacing is too fast and the film overall could have been much better, but Krampus is still such a solid,very entertaining movie that is such an authentic mix of Christmas and horror movie with superb practical special effects, quite solid characters, many crazy scenes, a moving ending, a surprisingly interesting and well crafted storyline with a great flashback and a wonderful message about tradition, faith and family values.
My Rating – 4
………………………………………………………………………………………….