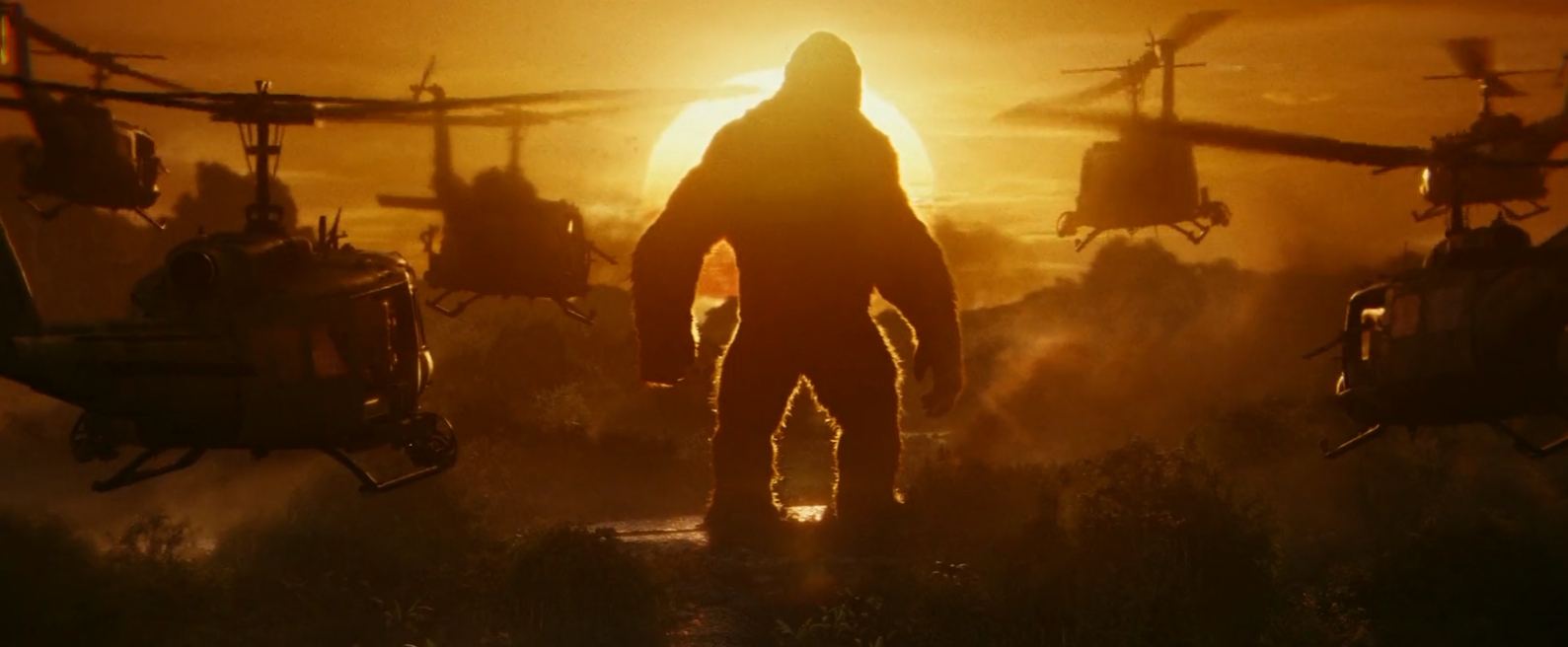 ………………………………………………….
Kong: Skull Island Movie Review
Kong: Skull Island is a 2017 monster film starring Tom Hiddleston, Samuel L. Jackson and Brie Larson among others. It is a pretty solid, entertaining blockbuster.
………………………………………………….
"This planet doesn't belong to us.
Ancient species owned this earth long before mankind.
I spent 30 years trying to prove the truth: monsters exist"
………………………………………………….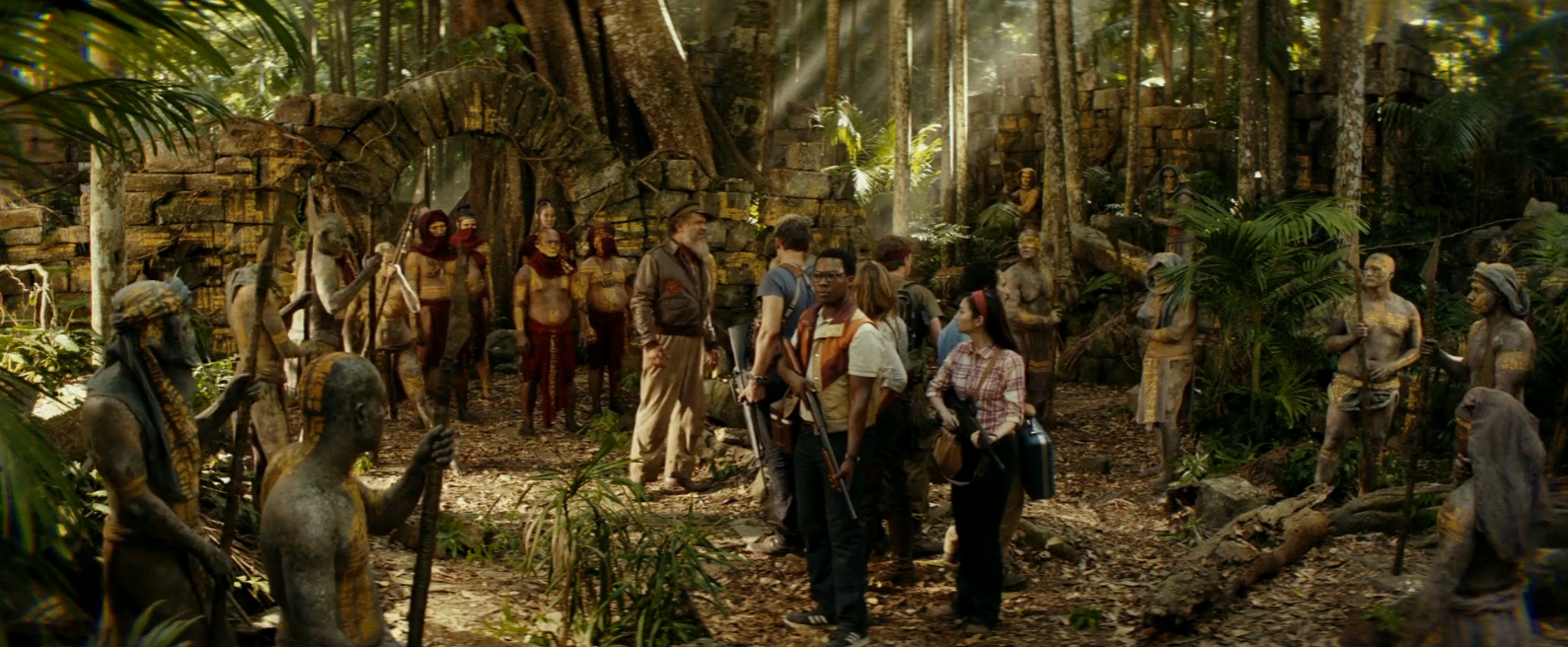 ………………………………………………….
Its story is actually quite solid which I did not expect. It is a remake of the 1933 original, but the time period is changed to 1973 and it is obviously influenced in style by various Vietnam War movies. It can of course never be compared to the classic original, but I never expected it would come close and it is in the end pretty solid and fun in its own right so it is successful in my opinion.
It is fun because it is so adventurous. The plot is typical, but at least present and well executed. I loved the twist with John C. Reilly's character and I absolutely loved his entire story, so well done and fascinating, not to mention moving. I now have to see 2014's 'Godzilla' because this MonsterVerse piqued my interest to be honest. That is because its end-credits sequence is really well done and intriguing, but the movie stands on its own and isn't too connected to other things to come which is why this is definitely the first successful movie universe to come after the MCU, at least for now.
………………………………………………….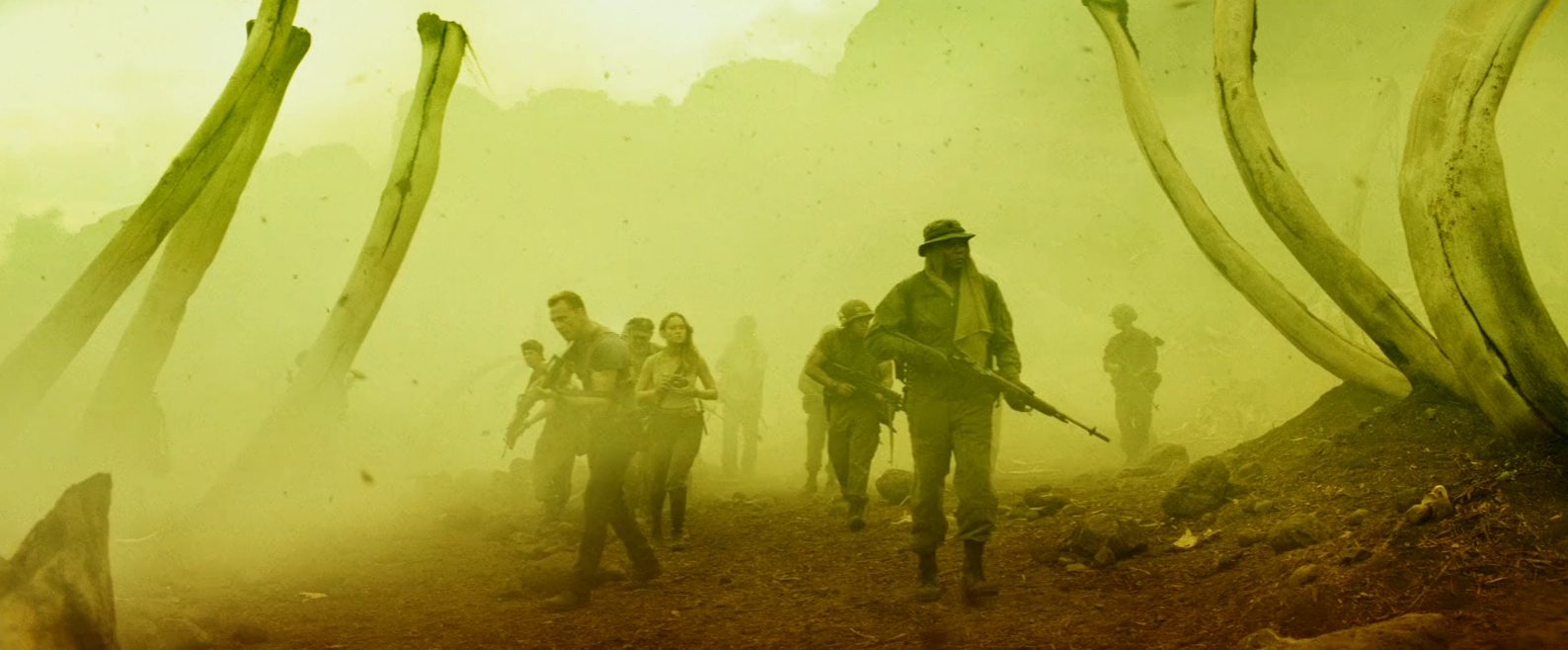 ………………………………………………….
What I didn't like about Kong: Skull Island is of course the character development which is so incredibly weak that it hurt the movie so much. I don't know what is the point of having all these great actors, and surely this ensemble cast is amazing, if you're not going to utilize on them properly. Only Reilly's character is well developed and I really liked him with all of the others being so weak.
It is disappointing to see that Brie Larson did not get a better role after her unforgettable performance in 'Room'. Her character here is very disappointing and forgettable. Jackson's character is somewhat better, but still a far cry from his other roles. Tom Hiddleston did not get much to do as well and John Goodman only got one good scene. As I said, the characterization is so weak that it was really troublesome to me personally.
That is also because Kong: Skull Island is just way too frenetic in pace and it didn't have enough time for either of its characters because the storyline is too ambitious and it wanted to check a lot of the boxes and introduce a lot of the creatures. Certainly that made the film very exciting and hugely entertaining, but rushed and the running time should have been longer for sure.
………………………………………………….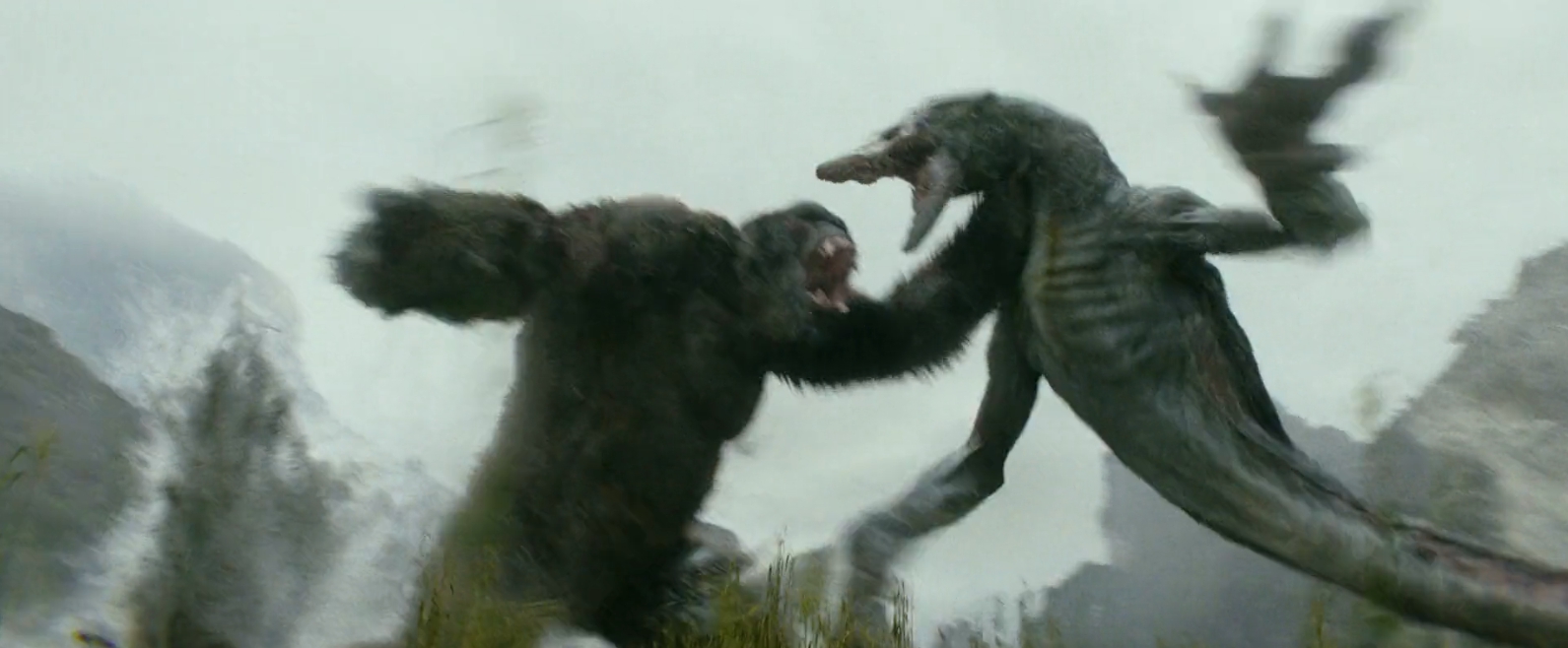 ………………………………………………….
I really liked the use of score as the famous songs from the early 70s were very utilized into the whole picture. The film is very well made technically and I absolutely adored its cinematography. I loved the special effects work here, certainly one of the year's best. Kong himself looked excellent, I loved his fight with Skullcrawler whose role I did not understand as much, but the fight was great and I loved his final reigning scene. All of the creatures look magnificent and are fascinating here, but also have soul and are superbly used in action scenes. The effects here are the kind of effects I love – light and colorful and pleasing to the eye.
Even though it is way too frenetic in its pace and thus the characterization is mediocre and I did not get why they assembled this great ensemble cast if they were not going to utilize them properly, Kong: Skull Island is so incredibly entertaining to watch that it ultimately succeeds as a solid remake. I loved its adventurous tone, the action was great, the creatures were fascinating, the end-credits scene was intriguing and the film looks fantastic owing to amazing special effects.
My Rating – 3.5