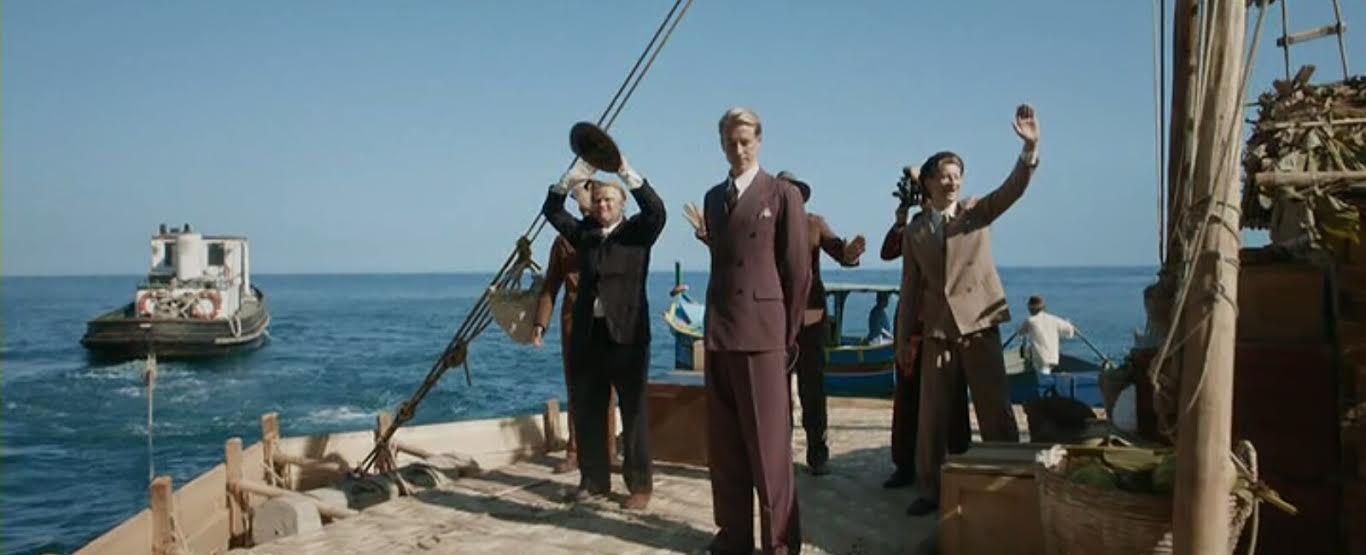 ……………………………………………………..
Kon-Tiki Movie Review
Kon-Tiki is a 2012 Norwegian historical adventure film directed by Joachim Ronning and Espen Sandberg. It is such a pleasant, old-fashioned adventure flick.
……………………………………………………..
"It's as if we're the only people left in the universe"
……………………………………………………..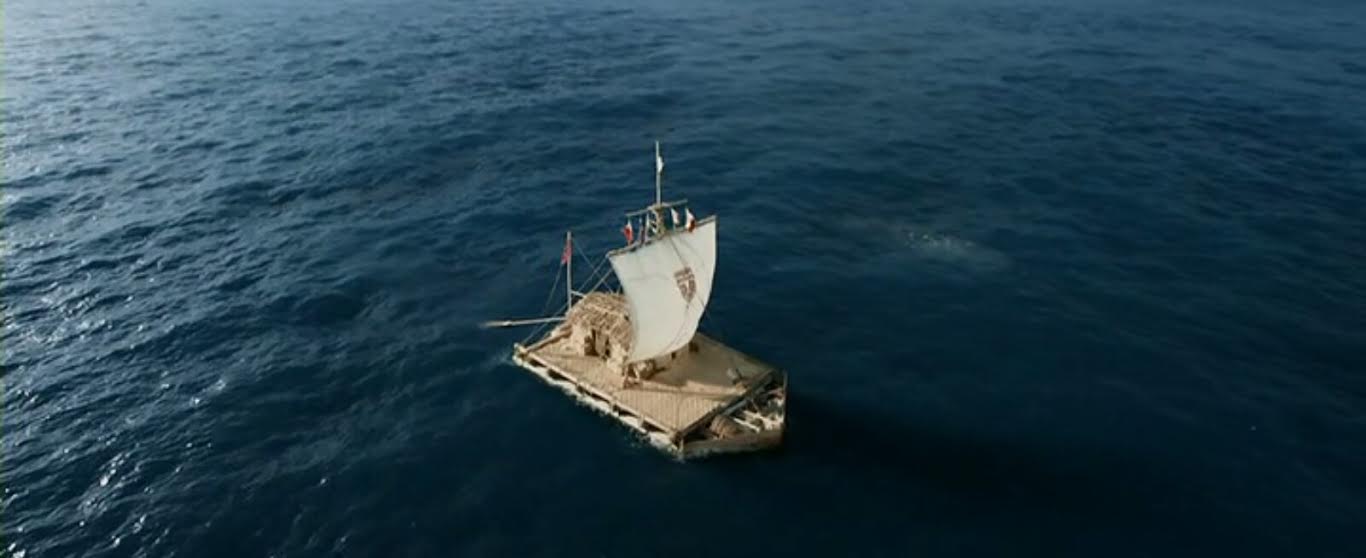 ……………………………………………………..
It dramatizes the story of the Kon-Tiki expedition of 1947. I liked that the film is mostly very faithful to the real-life story and just realizing that everything that happened here was real added a lot of depth to the movie. The story is engaging and although a bit too traditional at times, I mostly liked its old-fashioned feel as these kinds of movies are rarely made these days and its presence alone is refreshing.
Kon-Tiki also has quite good, if far from great characters. They are all serviceable and solidly developed and some of the conflicts between them were quite good, but they still aren't particularly memorable and never great. But the crew as a whole was quite good and I liked the acting with all of the performances being satisfying.
Kon-Tiki's major problem lies in its storytelling. The plot is admittedly well told and structured, but again it is too expected and too ordinary at times. It needed a bit more edge and originality to it and some themes were also quite needed. The film succeeds as an adventure in spades, but not so much as a drama owing to all those reasons.
……………………………………………………..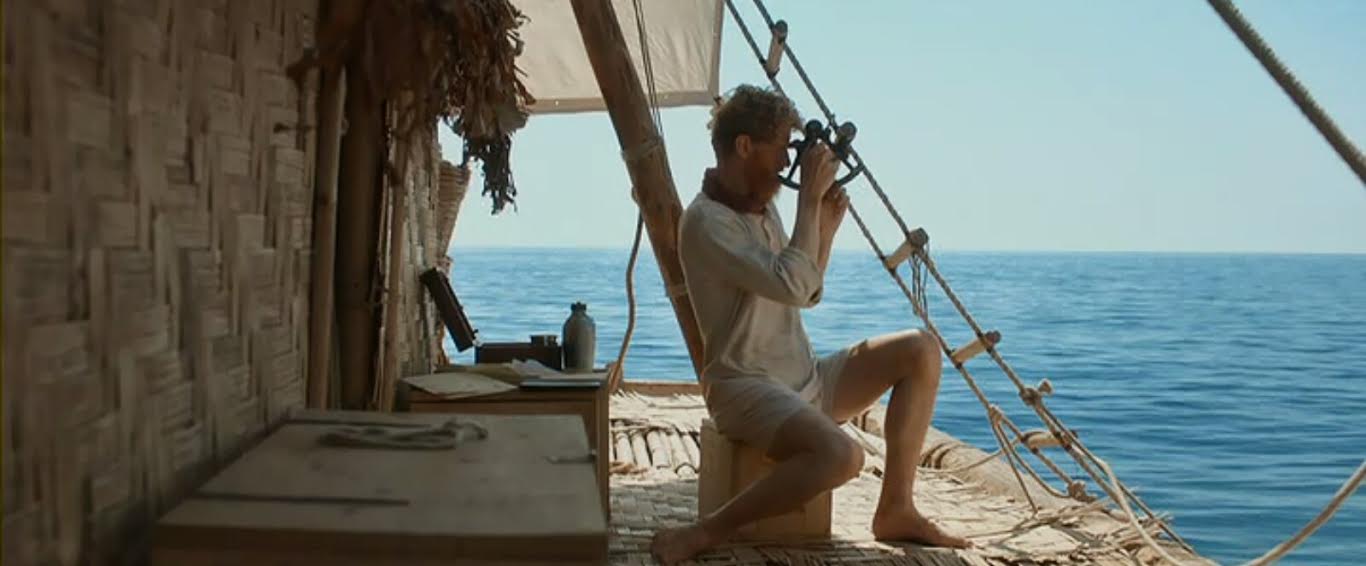 ……………………………………………………..
But it succeeds as a period piece as it's brought to life remarkably well and you just get transported to its time period and setting wonderfully and with great attention to detail. This is Norway's biggest and most expensive movie to date and it really shows. The film is just gorgeous to witness and I really admired that it was shot on the open ocean instead of on set. That gave it a much more authentic and realistic, not to mention timeless quality.
But other aspects, mostly ocean animals, are done by special effects and thankfully they are seamlessly incorporated. I loved its visual style and all of the animals looked great. The shark sequence was awfully brutal, disgusting and just unnecessary leading to the lowest point of the film, but other animals are very well incorporated including the ocean as a whole. The scenery is beautiful and the costumes and sets are splendid too.
……………………………………………………..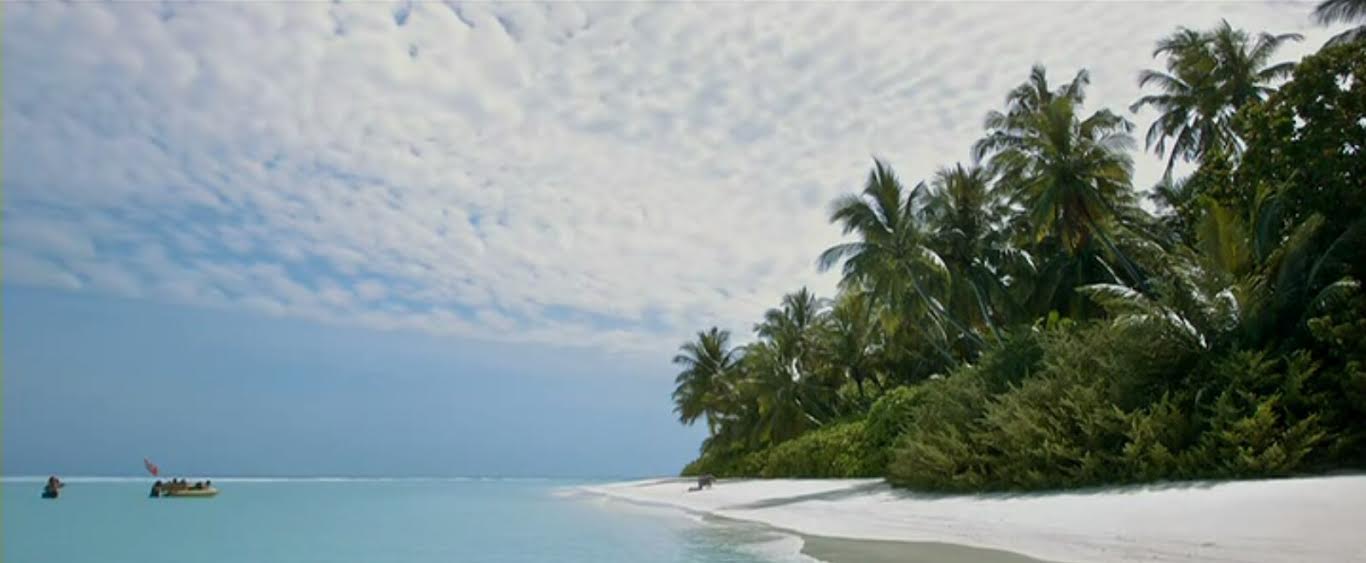 ……………………………………………………..
The direction from Joachim Ronning and Espen Sandberg is exceptionally strong as the movie flows remarkably well and is also really tightly edited and always engaging. It is easy to see why they're breaking into Hollywood as they have a lot of talent. The actors are also talented, but the direction and editing are its strongest suit along with the visuals. I liked its dialogue too and that the movie was quite moving and pleasantly triumphant at times. It's such a grand, spirited adventure that almost everyone can enjoy and it's a shame others aren't making such films anymore. The tone shifts from light-hearted to serious really well and the action is really well executed. The score is also pretty good and the entire film sounds and looks beautiful. Kon-Tiki is the first Norwegian film I've seen and it's a great introduction to their cinema. It was nominated for the foreign-language Oscar and it deserved its nomination without a doubt. I really enjoyed it despite it being flawed.
Kon-Tiki is a flawed movie owing to its too ordinary approach to storytelling, but the film succeeds as such a wonderfully traditional and spirited adventure flick with excellent direction from its talented directors, tight editing, a well crafted plot, great attention to detail and absolutely gorgeous visuals.
My Rating – 4
……………………………………………………..