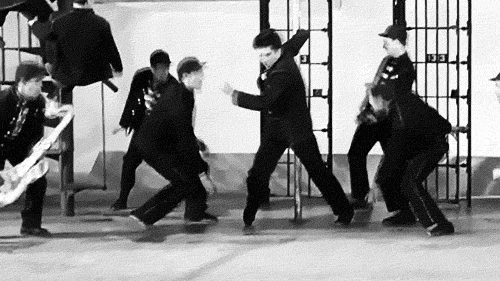 …………………………………………………
Jailhouse Rock Movie Review
Jailhouse Rock is a 1957 musical film starring Elvis Presley. It is a memorable, but deeply flawed and typical film.
………………………………………………….
"How dare you think such cheap tactics would work with me!
That ain't tactics, honey. It's just the beast in me"
………………………………………………….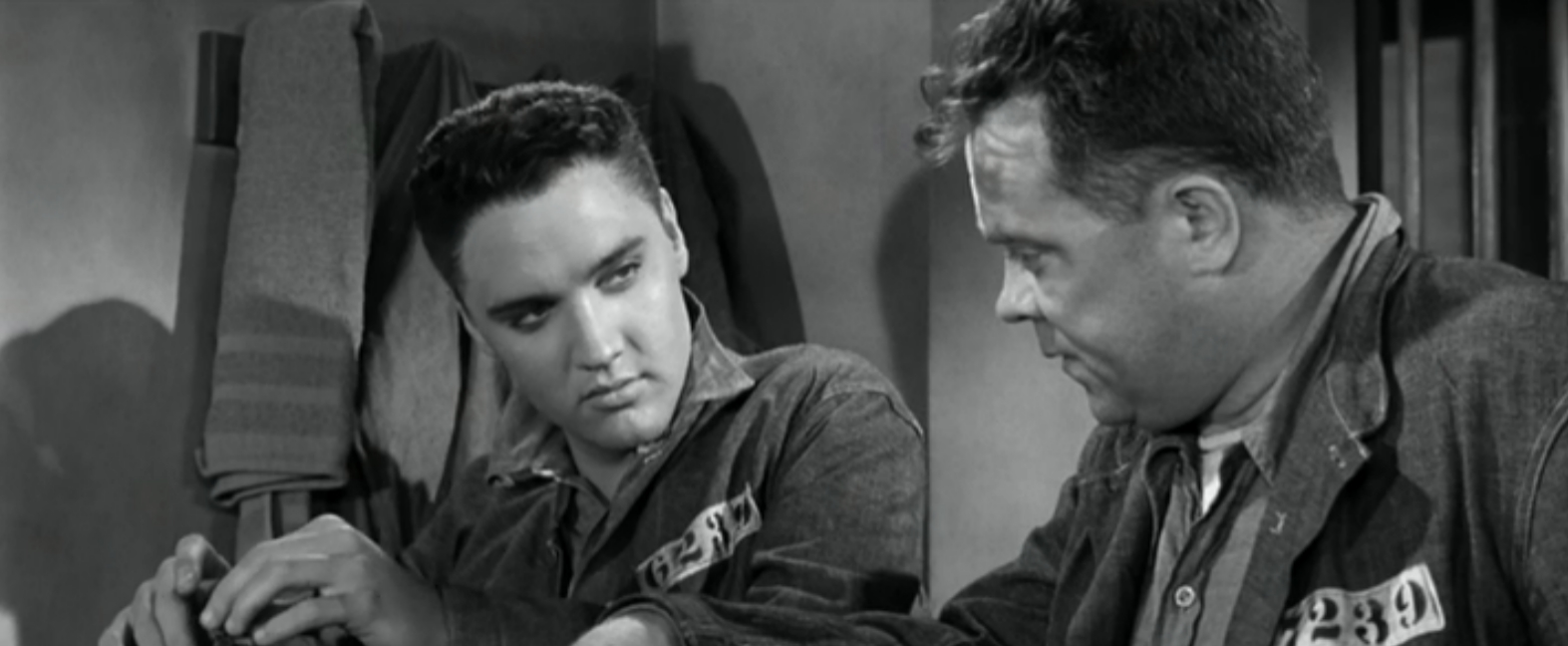 ………………………………………………….
The problem with Jailhouse Rock is mostly the plot which is so boring, typical and endlessly cliched that I really did not care for it. Everything presented here was been there, done that and not even the music could save that. Most of the scenes such as the ending and the relationship at the center of it felt obvious.
The characters are not great either. The protagonist is your typical 50s angsty guy and the girlfriend is quite bland. I liked his cellmate but he was underutilized and all of the others were quite forgettable. The characterization should have been better as only the protagonist is well developed, but typical in conception.
The acting, on the other hand, is pretty good even if the cast is not an A-list one. Mickey Shaughnessy is pretty solid and likable in his role and Judy Tyler is quite good for an unknown actress and it is such a shame that she got to go at such a young age. The tragedy behind this movie is truly horrible.
As for Elvis himself, he is solid. He is pretty good for a musician and he sold his role for the most part, but it is mostly an easy role that required not a lot of nuance in his performance. He is definitely not great as actors go, but for a singer, he is pretty solid.
………………………………………………….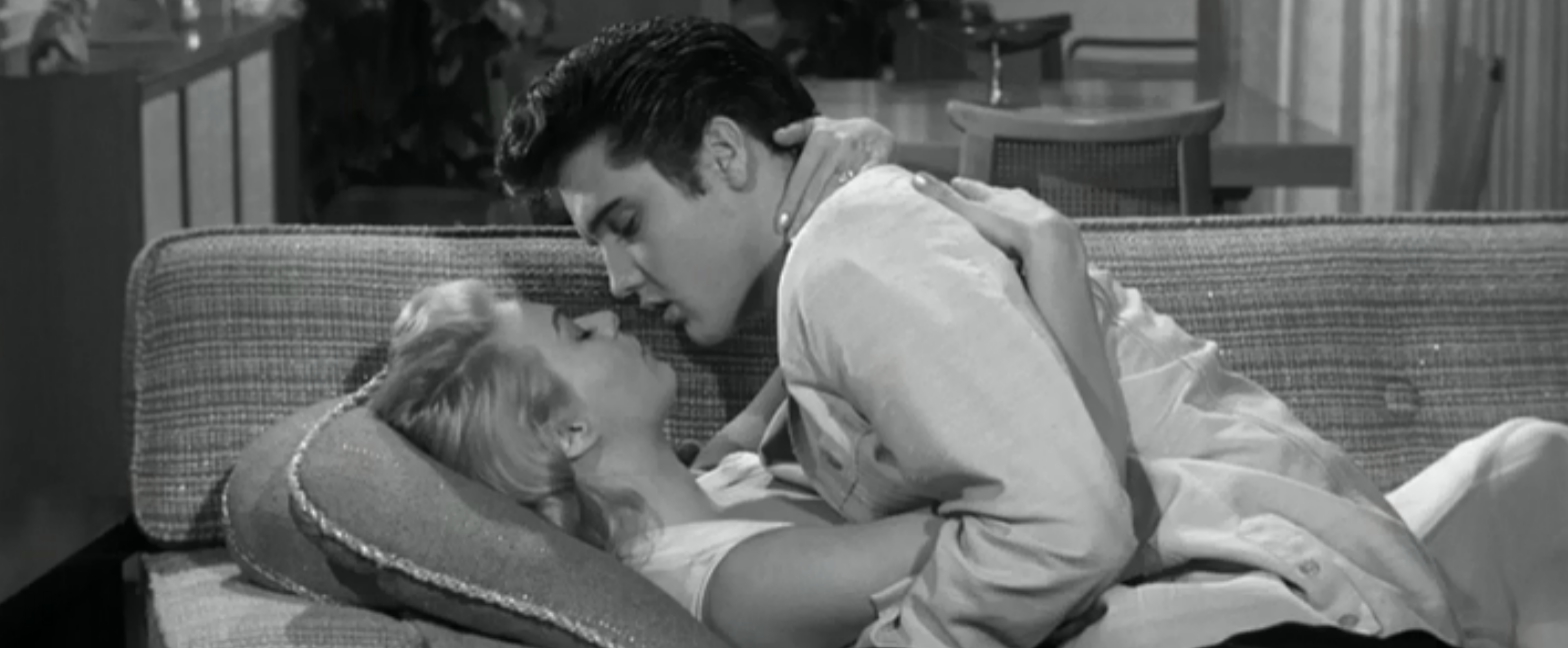 ………………………………………………….
Let's talk about the soundtrack which is the saving grace of Jailhouse Rock. One More Day is sweet and memorable, Young and Beautiful is quite solid and Don't Leave Me Now is the best of these three. Others are forgettable. Of course the titular song is the greatest and it is the scene that transcended the movie itself. It is unforgettable in its imagery, it works great as a precursor to modern music videos, Elvis killed it with his dance movies here and the song itself is a classic – catchy and a lot of fun.
It is a shame then that the movie never caught up with that song as the rest aren't all that memorable or well filmed and executed. The pacing is solid here, but the movie is still frankly boring and the direction is lackluster.
Jailhouse Rock is memorable for its titular song which is a classic and that entire scene is so great that it is worth a watch, but the movie is otherwise mostly boring and slight with solid acting, but bland characters and a story that is so cliched and obvious in its every plot point.
My Rating – 4