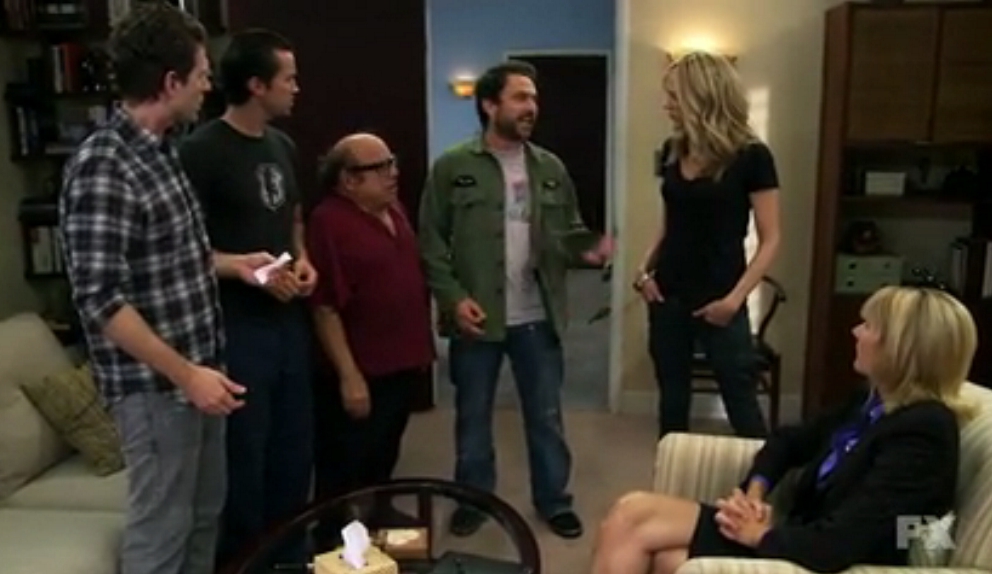 ………………………………………………….
It's Always Sunny in Philadelphia Season 8 Review
The eighth season of It's Always Sunny in Philadelphia is, I have to be honest, a big letdown and a major disappointment from the previous seasons in terms of quality.
………………………………………………….
"You leave this pen here and people are supposed
to think – That looks like a dick"
………………………………………………….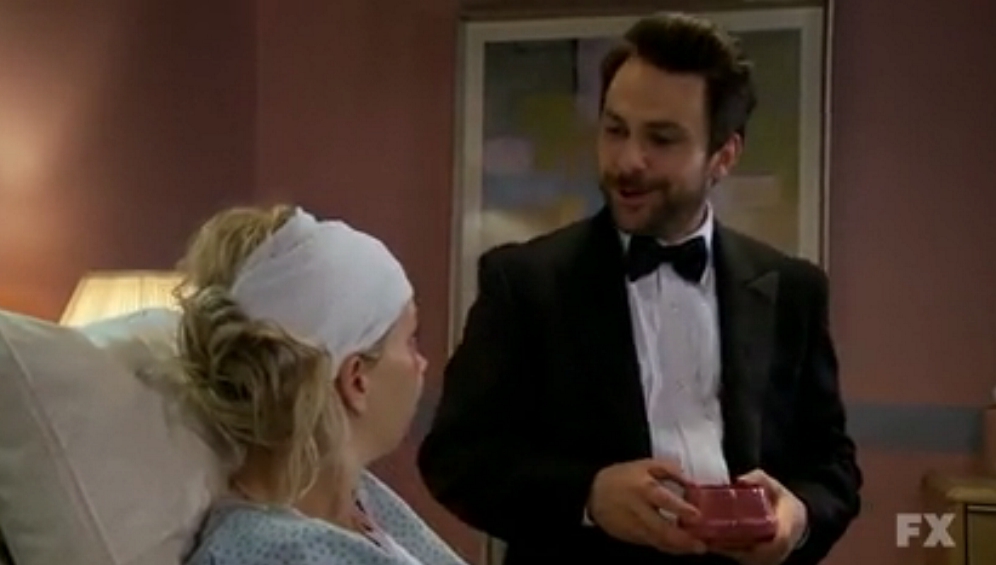 ………………………………………………….
Pop-Pop: The Final Solution is a very weak episode that certainly benefits from its twist ending and some great moments, but is ultimately a disappointing end for this character and featuring a rather poor use of the lawyer.
The Gang Recycles Their Trash is a better episode that benefits from that great sequence where Dee explains to Frank the difference between bears and otters. I found the conclusion weak, but it has some quite good scenes nonetheless.
The Maureen Ponderosa Wedding Massacre is a ridiculous episode that marks the shift to more campy and silly territory that the series is starting to take from now on. But even though it was too over-the-top, this episode still has an excellent use of Maureen and the McPoyles while Dennis and Dee got a couple of very amusing scenes too.
Charlie and Dee Find Love is fantastic. Both of the subplots perfectly coalesced into each other and of course Dee is great here, but it is Charlie who steals the show in his most brutal and out of character behavior ever. That twist ending is clever while featuring such a funny interaction between him and the waitress.
………………………………………………….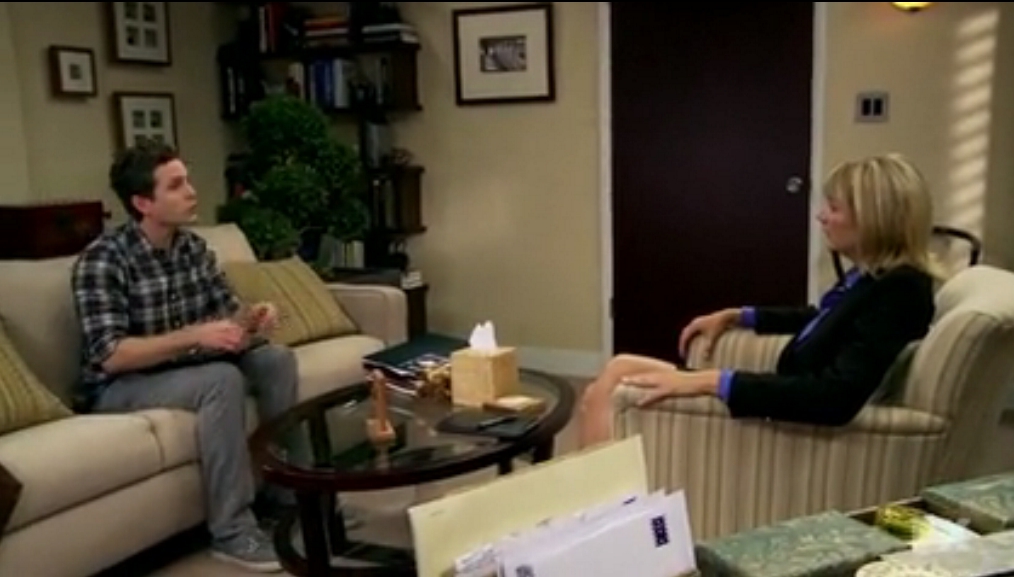 ………………………………………………….
The Gang Gets Analyzed is another stellar outing and probably the season's finest episode. Everyone gets a moment to shine, but Dee's psychotic behavior is funny and of course Dennis steals the show in that prolonged hilarious scene when he talks to the shrink. I personally love the episodes where the gang clashes with the normal folk the most and this is one of those episodes, perfectly showcasing how crazy, demented or insecure each of them are.
I really disliked Charlie's Mom Has Cancer. Some scenes were done in poor taste and the attack on church was too aggressive, but the lack of true laughs is what ultimately rendered it as the first bad episode of Philly.
Frank's Back in Business is a problematic episode. Certainly the scenes with Dennis enjoying the thrills of taking an identity of another man were hilarious in their demented nature, but the rest with Frank and the others was quite uneventful and unfunny.
Charlie Rules the World features a ridiculously abrupt ending, but this is otherwise one very eventful episode that not only has a rare instance of Charlie manipulating Dee and being the best at something, but it also has hilarious Frank and that imaginary scene with Dennis is truly hysterical.
………………………………………………….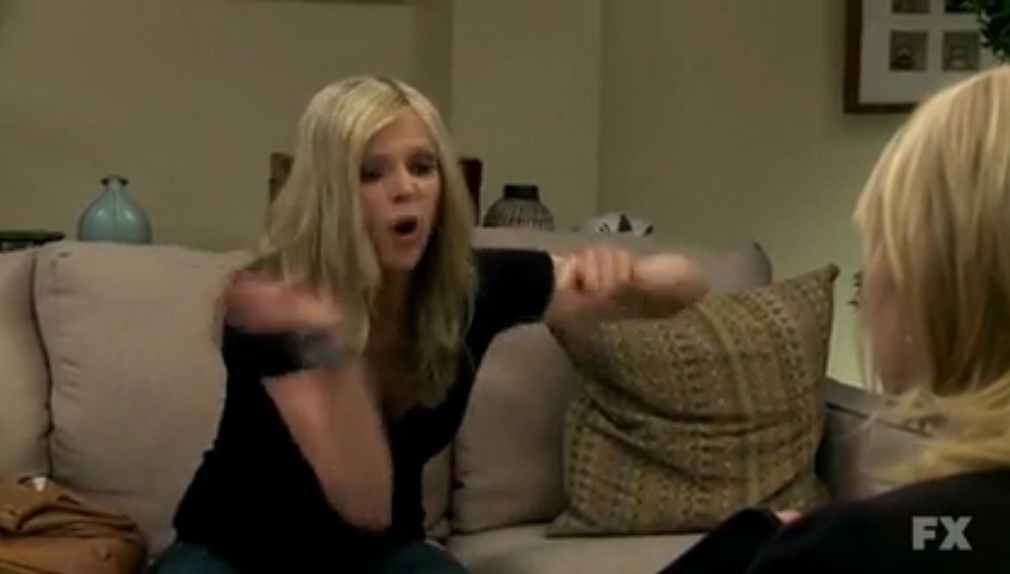 ………………………………………………….
The Gang Dines Out is a classic. A showcase for all of the gang's five members with Mac being very funny and Dee being the standout. I loved the conclusion and the overall setting and premise worked wonders for this show.
Reynolds vs. Reynolds: The Cereal Defense takes its sweet time, but it ultimately delivers in its silly premise with Mac counter-arguing evolution being the best scene.
In the end, this eighth season of Sunny is definitely weaker than the previous seven seasons and I wished for more Frank as well as the supporting characters, but Dennis and Charlie have many great scenes and a couple of episodes here are certainly classics.
Worst Episodes: Pop-Pop: The Final Solution and Charlie's Mom Has Cancer.
Best Episodes: Charlie and Dee Find Love, The Gang Gets Analyzed and The Gang Dines Out.
My Rating – 4.1
………………………………………………….