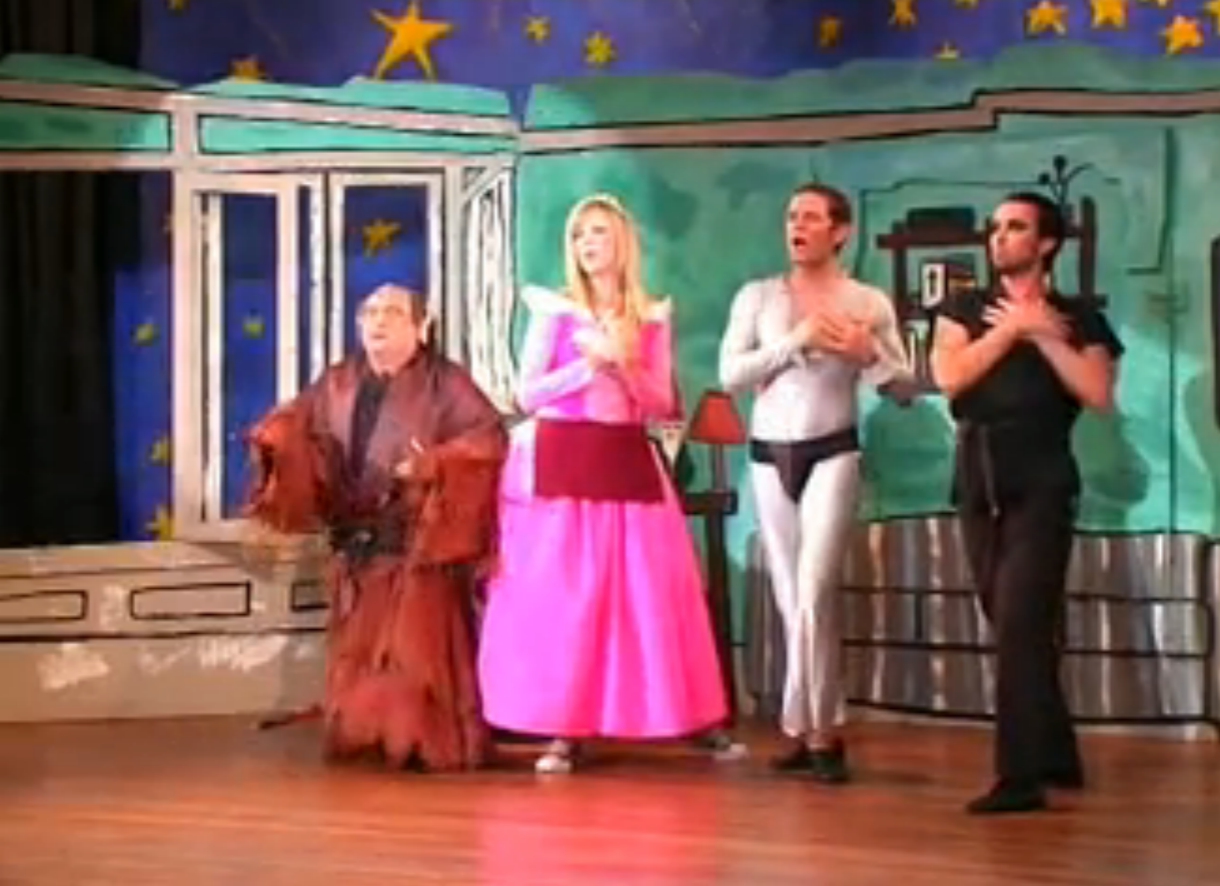 ………………………………………………….
It's Always Sunny in Philadelphia Season 4 Review
The fourth season of It's Always Funny in Philadelphia isn't the greatest with only a handful of true classics, but at least it doesn't have any stinkers in it either.
………………………………………………….
"You gotta pay the troll toll to get into this boy's hole!"
………………………………………………….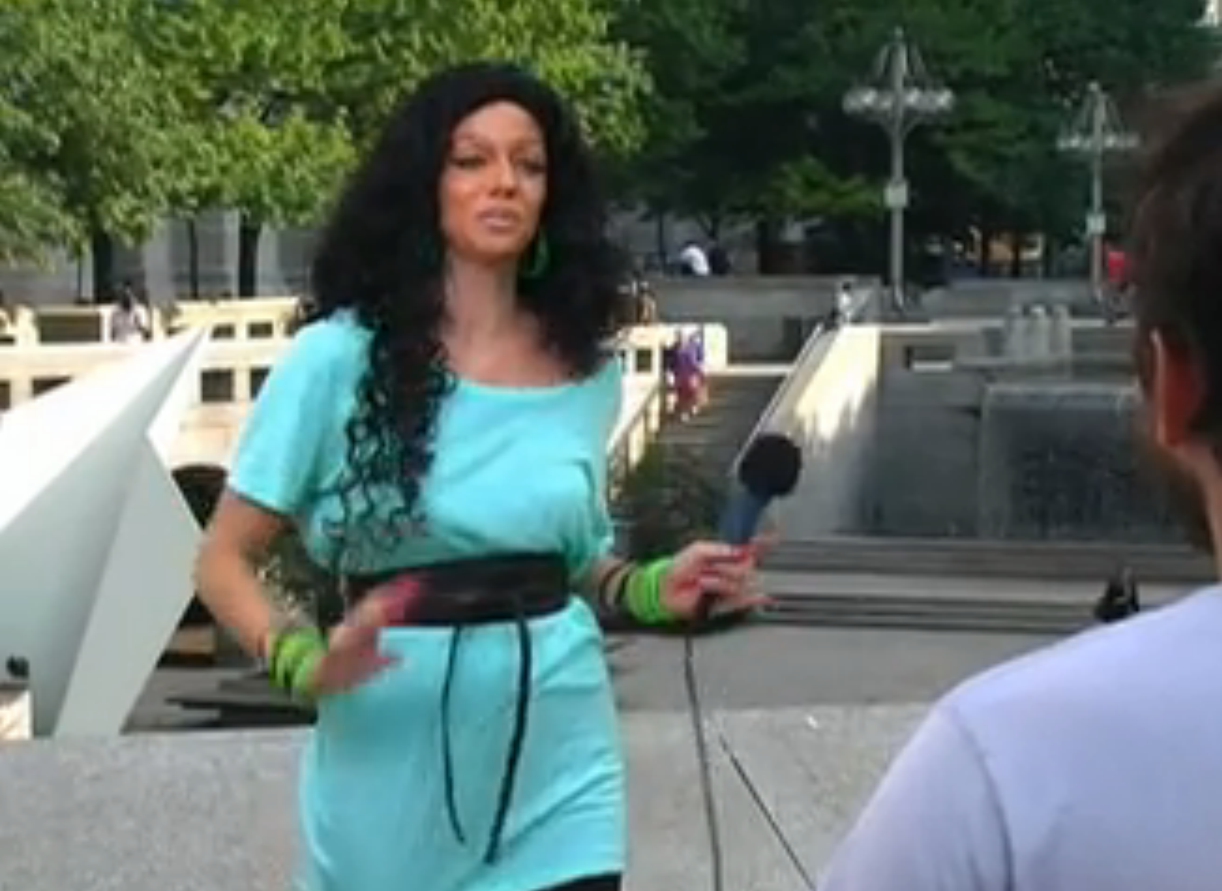 ………………………………………………….
Mac and Dennis: Manhunters is a very good episode with both of its subplots working really well. I found the ending to be mediocre and truly this show rarely manages to wrap up its episodes in the best way possible, but Mac and Dennis hunting Cricket was hilarious and what was even better was watching Charlie and Dee lust over human meat. The Gang Solves the Gas Crisis unfortunately is much weaker. It has its solid comedic moments, but the premise alone is not the most interesting one and the execution is so-so.
America's Next Top Paddy's Billboard Model Contest is a classic, there is no doubt about it. Charlie and Dee trying to make a viral video was a genius idea that paid off in many absolutely hilarious scenes and of course Frank hosting the modeling contest and Dennis participating in it naturally was a great idea that was executed superbly. Mac's Banging the Waitress interestingly enough doesn't feature Frank or Dee, but the rest of the gang is great here. Some parts weren't as great as the others, but the core was terrific and of course the highlights are all the hints to Mac's sexuality.
………………………………………………….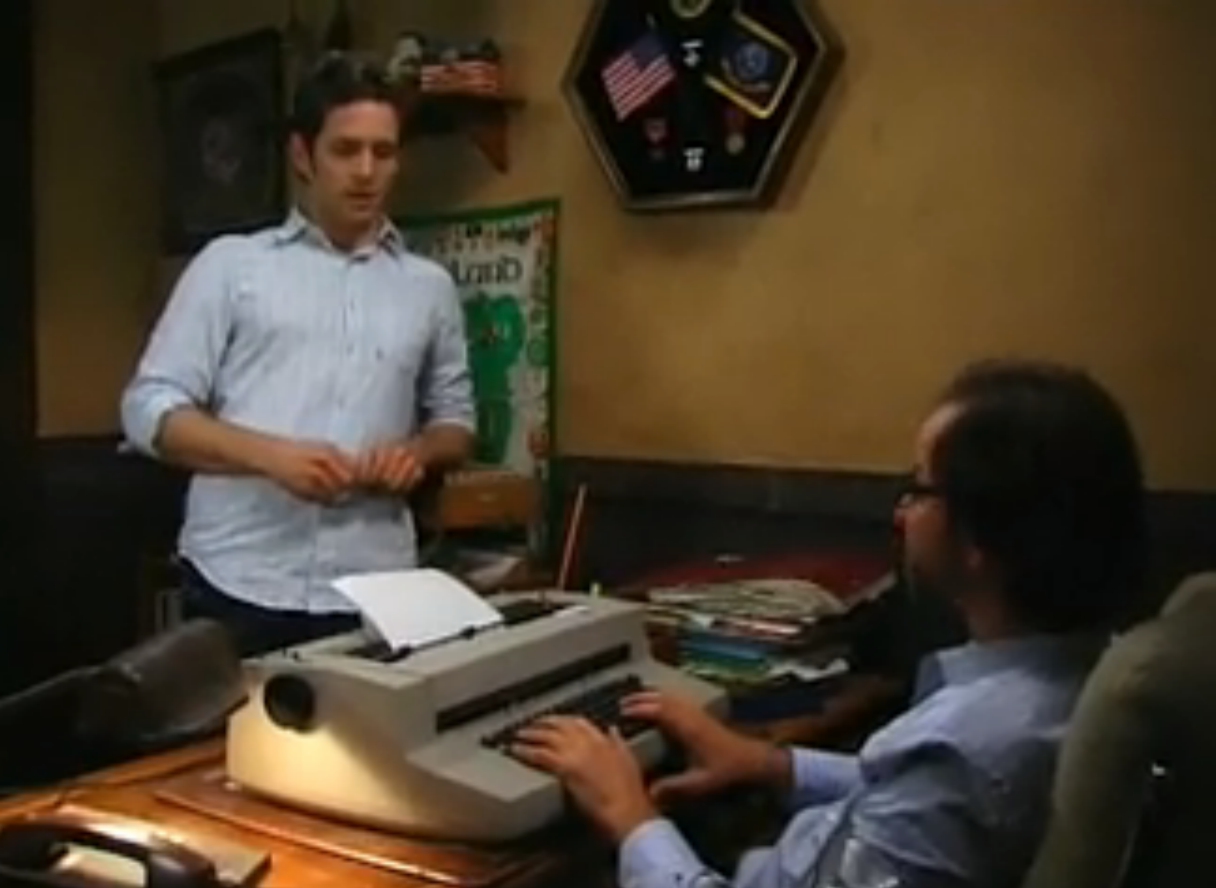 ………………………………………………….
Mac and Charlie Die Part 1 is much better than Part 2 as the conclusion wasn't as great, but the scenario with them faking their death was so entertaining and the episodes are strong and hilarious even if Dennis' subplot was never up to par.
Who Pooped the Bed? features such a ridiculous scenario and the episode was definitely overly silly, but it still worked for the most part with Frank being funny and Dee hanging out with Artemis and the Waitress was the highlight – both amusing and cleverly written.
Paddy's Pub: The Worst Bar in Philadelphia is such a consistently funny, awesome episode! The gang gets extreme here and tortures a reviewer and some parts were just hysterical. This is one of those episodes where the situation is brutal and the gang gets extreme, but the story still wrapped up really well and somewhat realistically.
………………………………………………….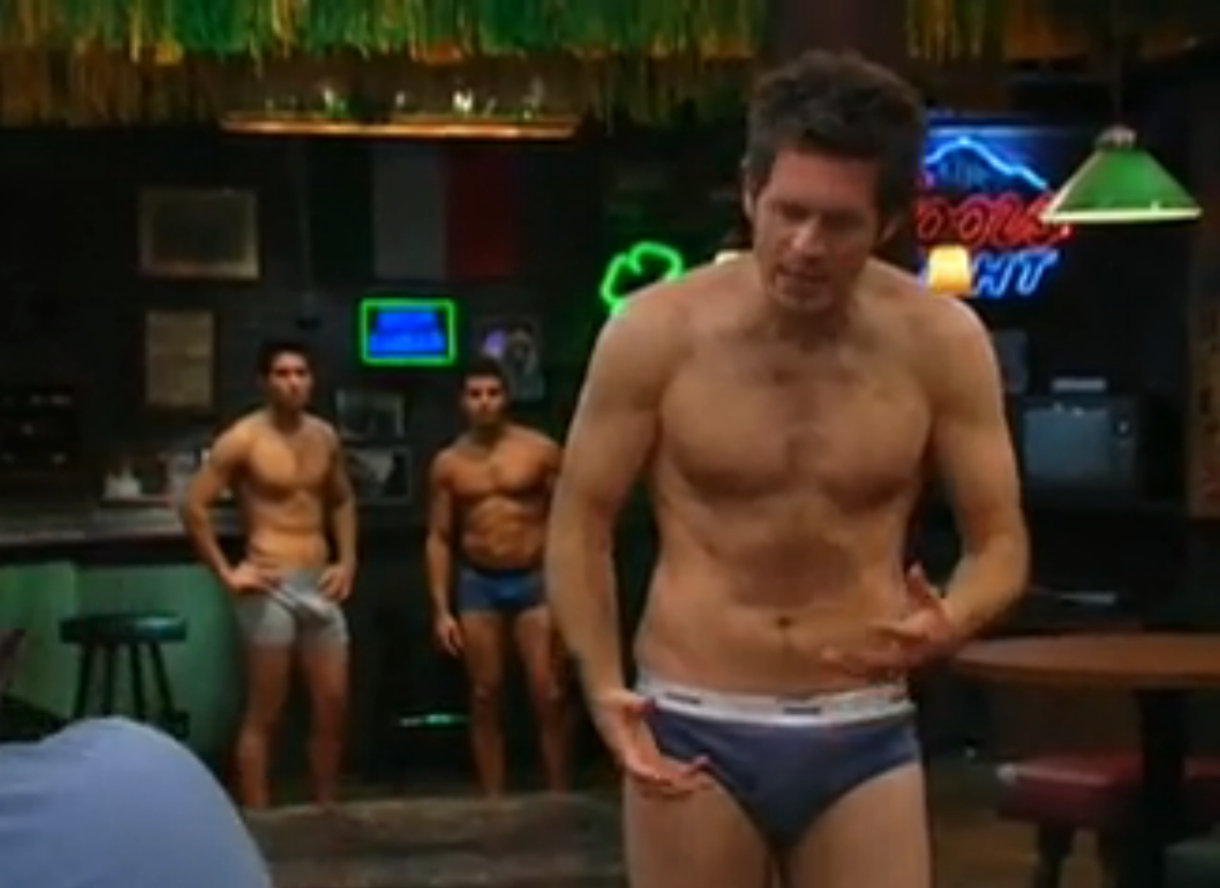 ………………………………………………….
Dennis Reynolds: An Erotic Life is an odd episode. Some weirdness was fine here, but other more trippy elements didn't quite work in my opinion. Charlie and Dee's subplot is the better one and they truly are an interesting comedic pair and the show never made full use of it. Sweet Dee Has a Heart Attack once again featured Frank in a parody of his movie which was rehashed too much plus Dennis and Dee's part isn't that funny, but Mac and Charlie are much better in a weird, yet ultimately satisfying plot.
The Gang Cracks the Liberty Bell is a silly episode. They tell the story of how their bar was significant in 1776 and of course it is bizarre and funny. I thought it was overly silly and most of the parts did not work, but those that did such as Dee being a slave and Cricket falling in love with her were terrific.
………………………………………………….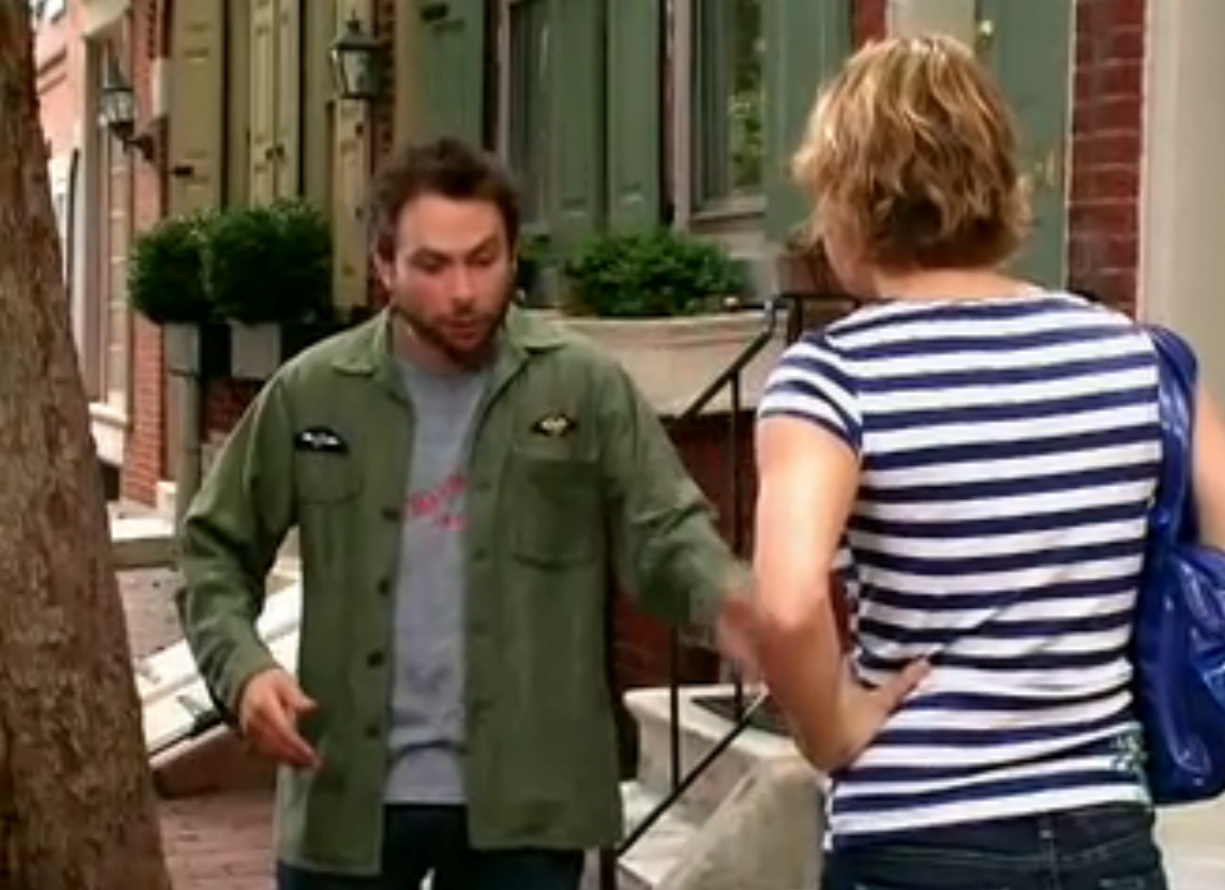 ………………………………………………….
The Gang Gets Extreme: Home Makeover Edition is another extreme and quite brutal episode which benefits from a somewhat realistic conclusion and all of those Americanization scenes which were just so funny. The Nightman Cometh is a genuine classic. It is a glorious musical in its silliness and it features Charlie at his most "creative" and some truly hilarious musical numbers. I loved how it was all for the Waitress and I enjoyed mostly those truly hilarious lyrics and that all of the gang got their moment to shine.
In the end, not a great season, but not a bad one either. It is perfectly solid and although lacking in comparison to the previous one, it is on quite par with the first and second season and might be even better. It does have its weaker episodes, but some are genuine classics too and the balance of great and good was solid with no bad episodes this time around.
Worst Episodes: The Gang Solves the Gas Crisis, Dennis Reynolds: An Erotic Life, Sweet Dee Has a Heart Attack and The Gang Cracks the Liberty Bell.
Best Episodes: America's Next Top Paddy's Billboard Model Contest, Mac and Charlie Die Part 1, Paddy's Pub: The Worst Bar in Philadelphia and The Nightman Cometh.
My Rating – 4.2
………………………………………………….