………………………………………………….
It's Always Sunny in Philadelphia Season 2 Review
It's Always Sunny in Philadelphia Season 2 is another good, but far from great season with its excellent, but also a fair share of just solid episodes.
………………………………………………….
"Does anybody here have any illegitimate children
with my whore wife that I should know about?!"
………………………………………………….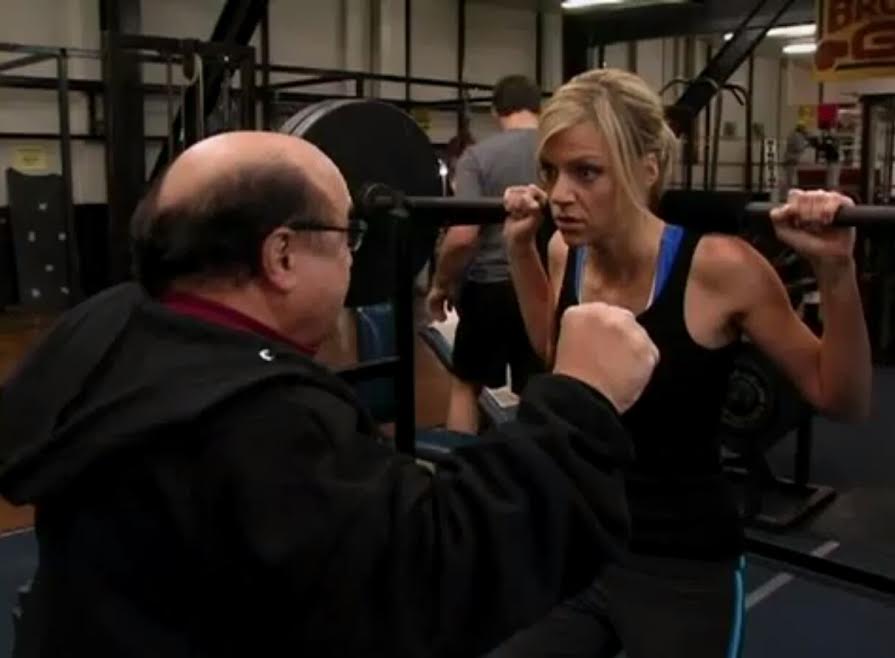 ………………………………………………….
Charlie Gets Crippled has its problems and a lack of focus, but it is a solid introduction to Frank and it was great seeing how normal he is and knowing how he will eventually turn out. The highlights were all of the scenes with him, but I thought that this story needed more episodes and not just one.
The Gang Goes Jihad is terrific. Barbara is as hilarious and as evil as usual and her moments with Dee were just so funny. I loved Frank here as well. I thought the episode was structured really well and everyone got their moment to shine and of course the comedic highlights were those terrorism discussions and that hysterical tape.
Dennis and Dee Go on Welfare is another great episode where we get to see everyone get their moment. Dennis and Dee's crack addiction led to a lot of amusing moments, Frank was as entertaining as ever and I liked that he had influence in the last sequence and of course Mac and Charlie are the highlights and watching them spend Frank's money was so funny. All of these subplots coalesced superbly into a coherent whole.
………………………………………………….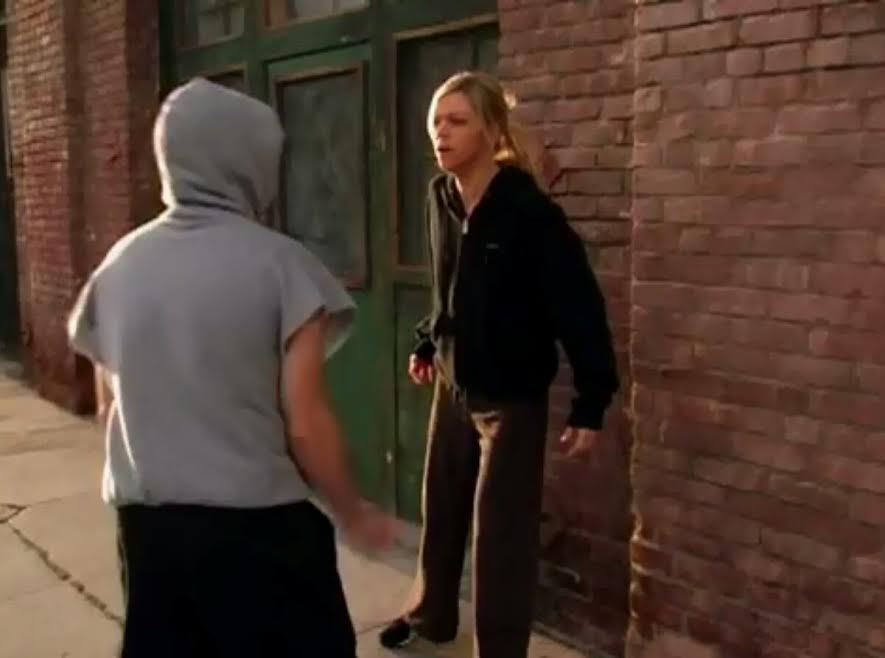 ………………………………………………….
Mac Bangs Dennis' Mom is such a funny and endlessly entertaining episode with a killer premise. Mac having sex with Barbara and getting rejected was amusing, but the highlight was watching Dennis get rejected by two old women in such perfect character moments for him. However, even though it was funny, I still found the treatment of Charlie highly problematic here as the Waitress chose to rather have sex with Frank than him. That ending was a shocker, but it was still a too brutal in my opinion.
Hundred Dollar Baby is such a superb episode that is probably my favorite of the season. Not only is this episode a great parody of both 'Fight Club' and 'Million Dollar Baby', but it succeeds in both of its subplots so phenomenally. Watching Dennis and Mac train Charlie by punching him continuously was fitting for the characters and so entertaining, but of course Dee becoming this angry steroid addicted boxer and being trained by Frank was the standout element here. Such a great use of Dee and a great Frank/Dee combo.
Now this is where we get to some lesser episodes. Still solid, but not the greatest. The Gang Gives Back reuses too much of previous storylines with Waitress again using Charlie to pursue Dennis and I thought that element wasn't utilized really well and ended abruptly. The basketball coaching part with the rest of the crew was much better developed.
………………………………………………….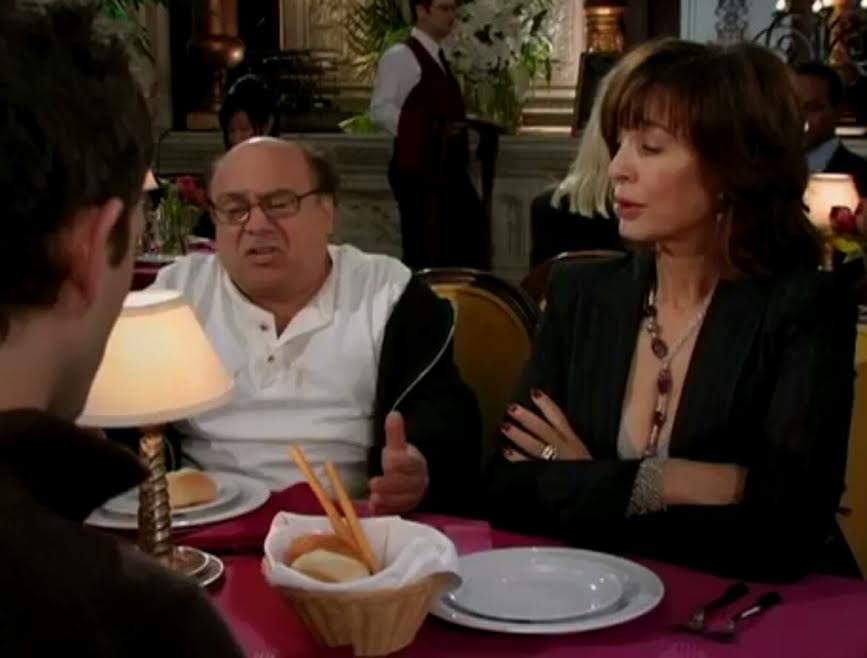 ………………………………………………….
The Gang Exploits a Miracle is quite good, albeit overcrowded with subplots and characters. This is the first time we see Dee be particularly horrible, this time to Cricket who makes his first appearance in a brilliant fashion. Watching him as a priest and having a good life was great as he is only going to go downwards from here. I also found those religious elements quite funny.
The Gang Runs for Office didn't utilize on its premise particularly well, albeit Dennis produces a couple of chuckles and most of the scenarios worked, but as a whole, the episode was one of the weakest and weakly structured of the season.
Charlie Goes America All Over Everybody's Ass was also not my favorite episode. Dee got some good moments as well as Charlie, but overall this had a good story and statement, but wasn't as humorous as needed with only a couple of scenes being really funny.
………………………………………………….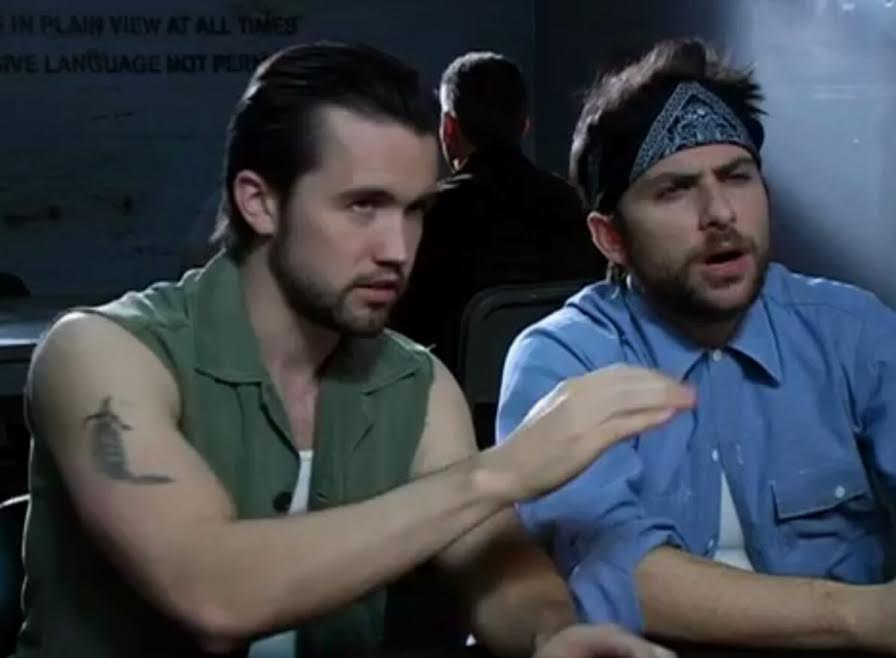 ………………………………………………….
Dennis and Dee Get a New Dad is one of the season's finest installments, so good. Finally we get to see their biological father and the scenes with him were terrific as it was comedic seeing the stark contrast between their personalities, but I found Frank to be the biggest comedic force here. The restaurant scene is just genius, so incredibly funny and brutal that it just might be one of my favorites in the whole series.
Overall, the second season of It's Always Sunny in Philadelphia has its weaker episodes and not as many truly great ones, but finally we get to see Dee become as bad as everyone else and we are introduced to Frank Reynolds really well. Some episodes are so great that they help elevate this otherwise problematic season to being pretty good overall.
………………………………………………….
Worst Episodes: The Gang Runs for Office and Charlie Goes America All Over Everybody's Ass.
Best Episodes: Hundred Dollar Baby and Dennis and Dee Get a New Dad.
My Rating – 4.2
………………………………………………….