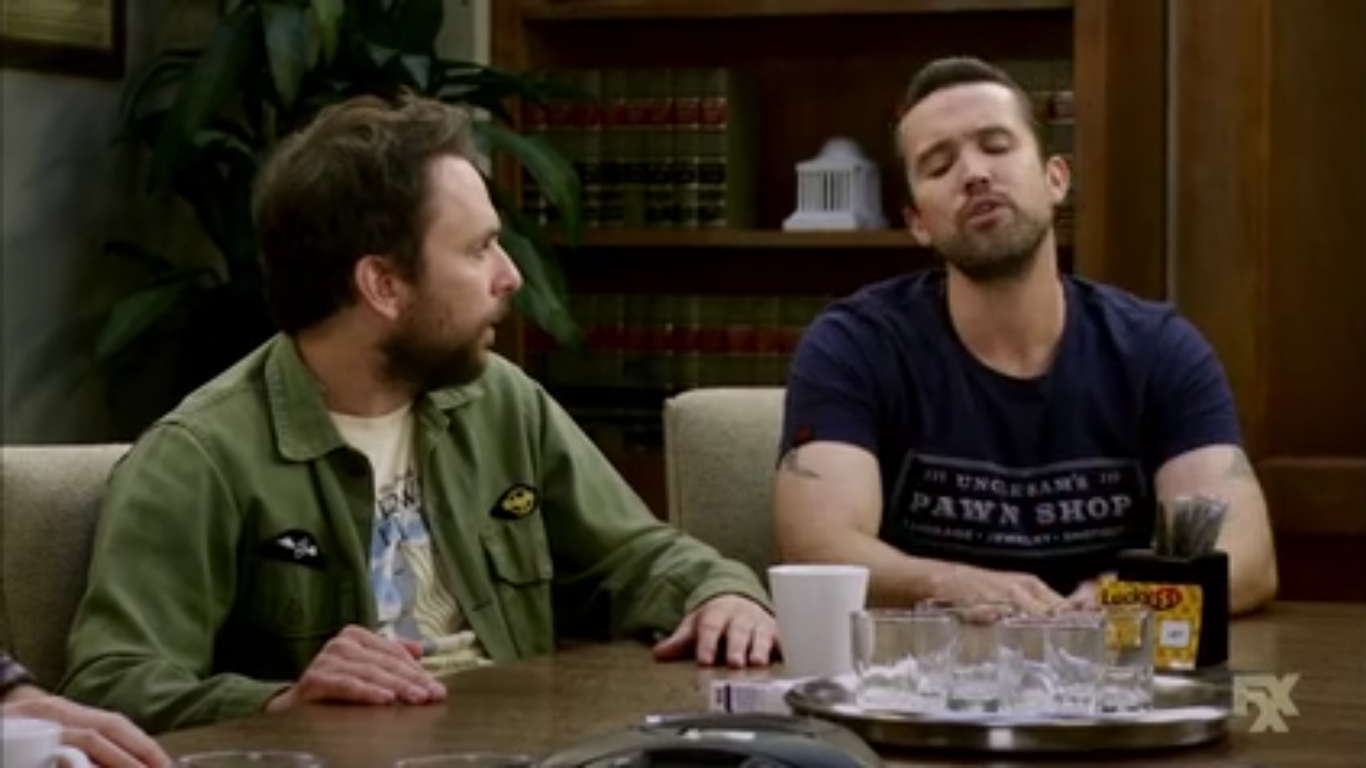 ………………………………………………….
It's Always Sunny in Philadelphia Season 11 Review
The twelfth season of It's Always Sunny in Philadelphia is pretty good with a couple of absolutely terrific episodes, but it also has many serious, troublesome issues.
………………………………………………….
"Yeah, what it looks like is that you are fucking yourself with a dildo."
………………………………………………….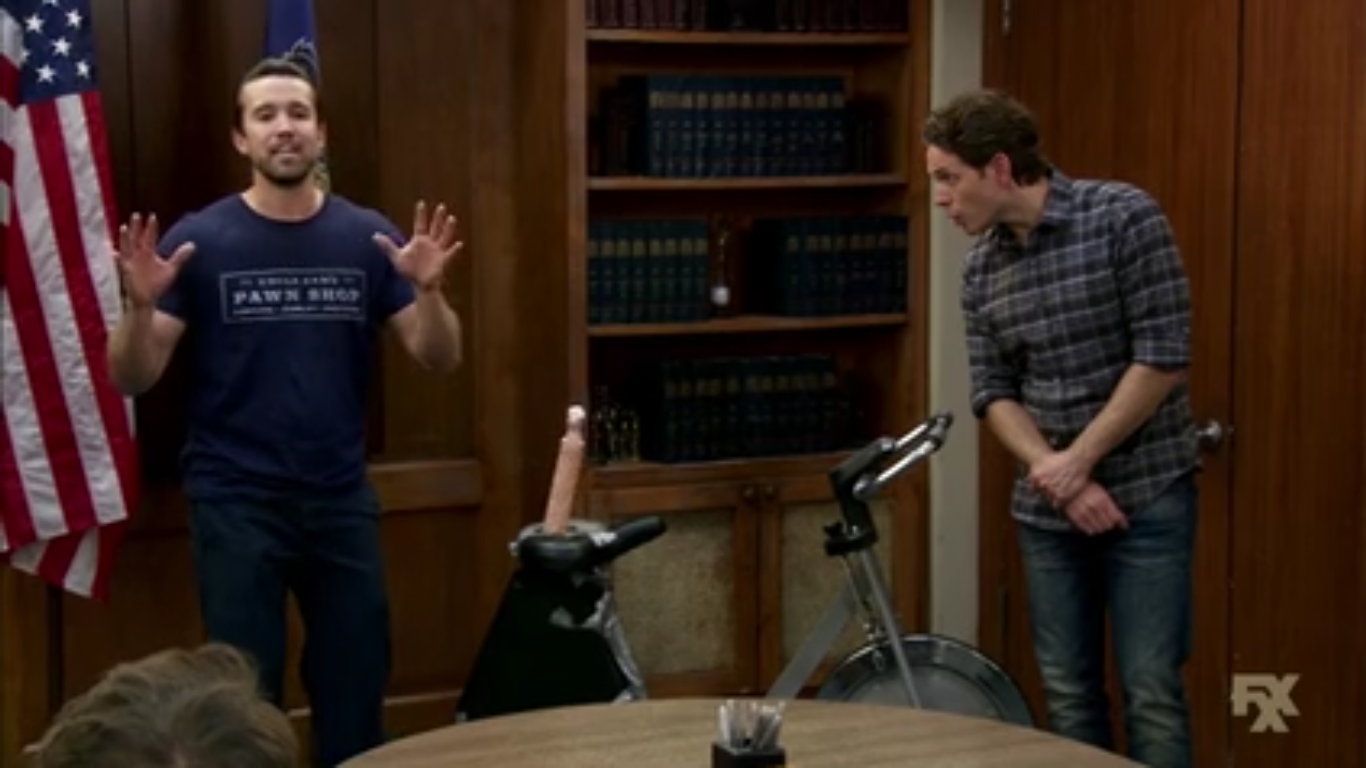 ………………………………………………….
The Gang Turns Black is an interesting, albeit not that successful experiment. Here we've got Sunny's only pure musical episode and surely enough it was crazy to witness. I guess I liked its catchy and funny musical numbers and it had some pretty entertaining scenes, but the conclusion wasn't the greatest.
The Gang Goes to a Water Park is so good. The ending with Frank bleeding was just too much and it was disgusting, but other than that, Dee and Mac got such an amusing subplot and of course the highlight is Dennis teaming up with a young girl who is a thief and manipulator just like him. That was some very interesting dynamic right there.
Old Lady House: A Situation Comedy is one of the best episodes of the season. I just loved its hilarious take on sitcoms and this just might be the funniest episode with Mac and Charlie's moms yet. There are so many funny gags between the two here.
Wolf Cola: A Public Relations Nightmare is probably the weakest episode here as it didn't go anywhere with either two of its storylines and it was just boring, clueless and frankly quite mediocre.
Making Dennis Reynolds a Murderer isn't the funniest episode thanks to its dull detective format, but it was still original for the show and it was a pretty amusing final episode for Maureen Ponderosa who died while imitating a cat in a stupidly hilarious fashion.
………………………………………………….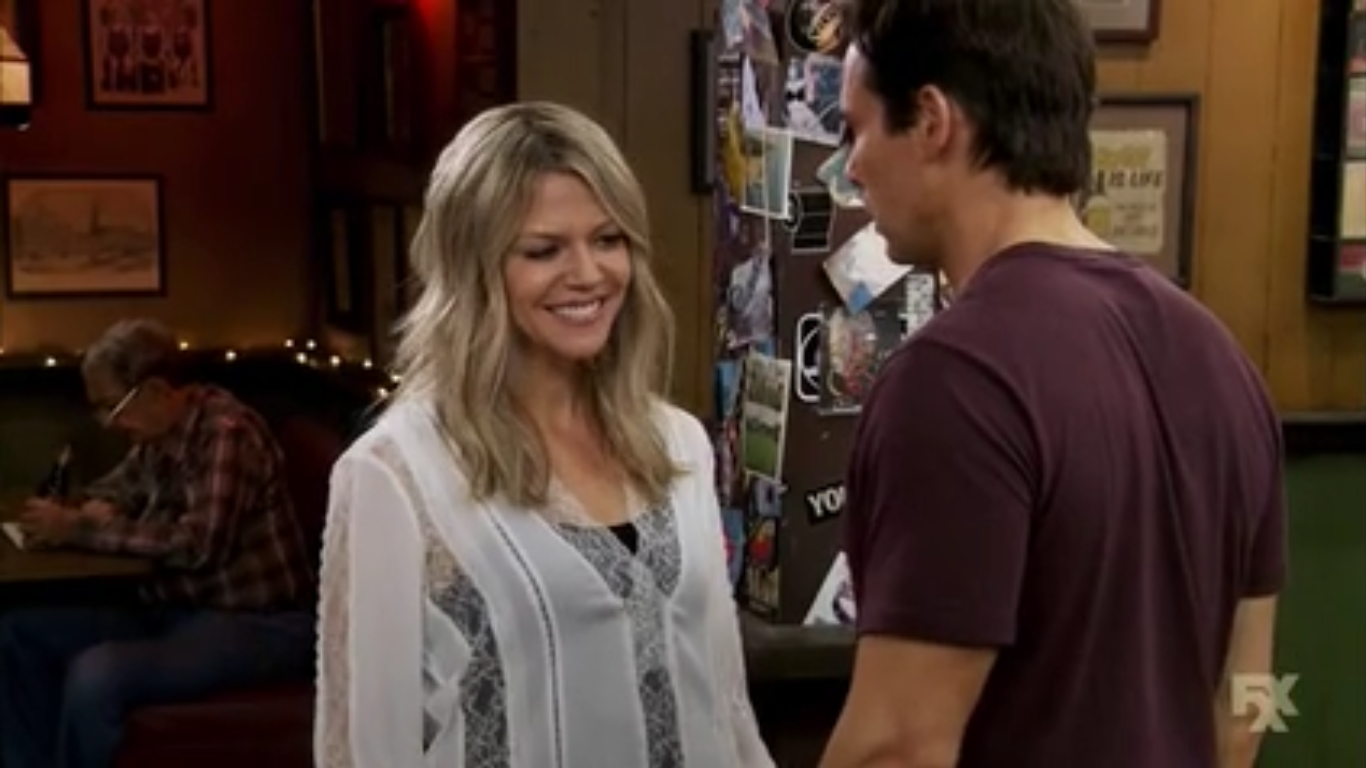 ………………………………………………….
Hero or Hate Crime? is a classic. It is the best and funniest episode of this season thanks in large part to Mac. All of them are great, but this is the final episode of Mac's coming out journey and it was done really well and with a dramatic, satisfactory conclusion that changed everything. That dildo bike part was just hysterical.
PTSDee has its deficiencies with Mac and Frank's subplot ending a bit abruptly, but it is still an excellent episode thanks to Dee who steals the show here. That twist ending I did not see coming at all and it was honestly such a great moment for Dee who masterminded the whole situation remarkably and, in the words of Dennis, did the darkest thing she's ever done.
The Gang Tends Bar finds a very unfortunate, untrue to his character use of Dennis, but Frank getting a tapeworm because Charlie said he was fat was, though awfully gross, a funny and nice way to showcase once again their great and amusing bond.
A Cricket's Tale has its moments and the twist ending was interesting and very good, but the entire episode is too slow and uneventful plus they made an obvious mistake of making an episode with Cricket as the protagonist when he should always be used sparingly as a sidekick.
………………………………………………….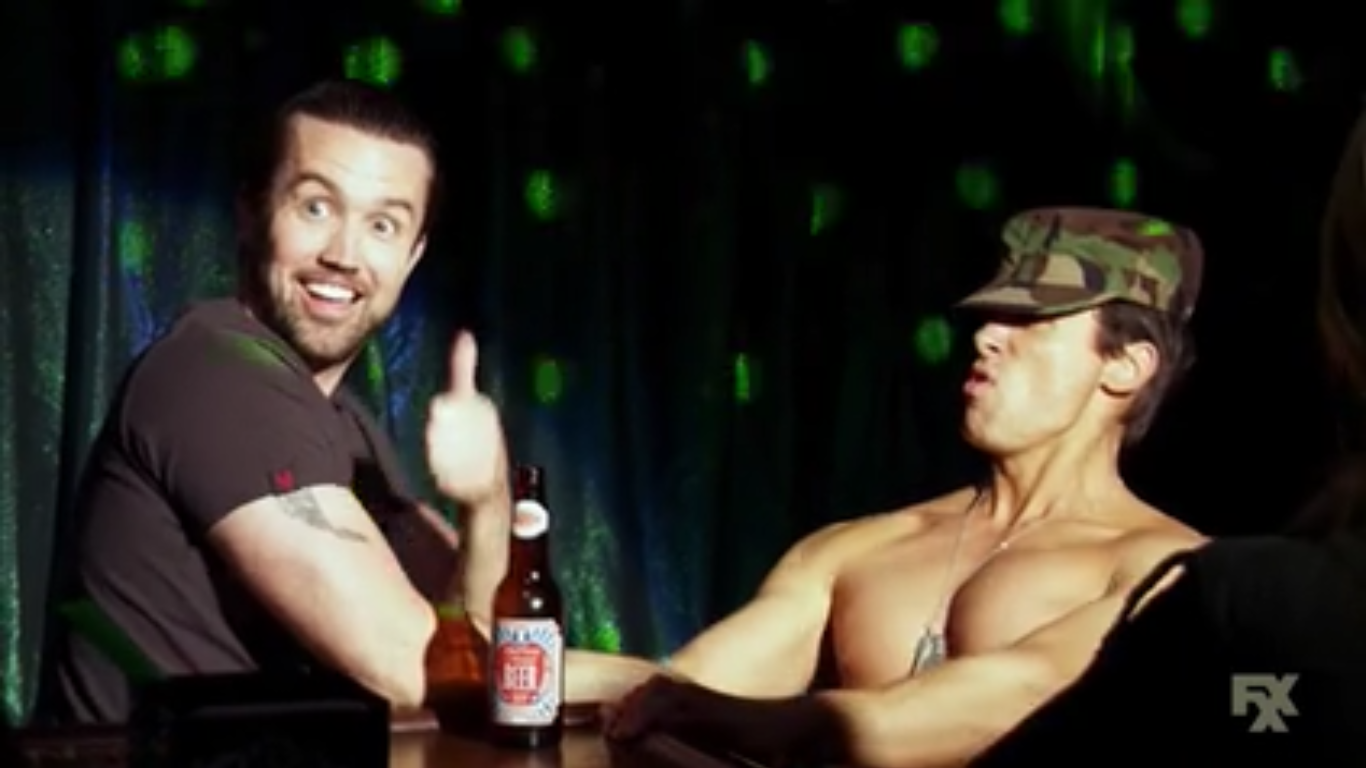 ………………………………………………….
Dennis' Double Life is a solid episode and of course very eventful and it changes almost everything for the rest of the show in the future. However, I thought that it was mostly change for the sake of change, at least it seems like that thus far. Dennis leaving the gang to become father was abrupt and again not realistic for him and Charlie finally having sex with the Waitress was also extremely rushed. I get what they did with these two and basically twisted the concept on its head, but it was such an important change in the status quo that it needed a better, more glamorous treatment with more episodes than just one. Mac's coming out for instance was done infinitely better.
In the end, this twelfth season of Philly does change a lot. It is a hugely uneven season where some episodes are just fantastic and others are quite mediocre and even though that finale was abrupt, I am still intrigued enough that I hope for the best in the next season.
Worst Episodes: Wolf Cola: A Public Relations Nightmare and A Cricket's Tale.
Best Episodes: Hero or Hate Crime? and PTSDee.
My Rating – 4
………………………………………………….