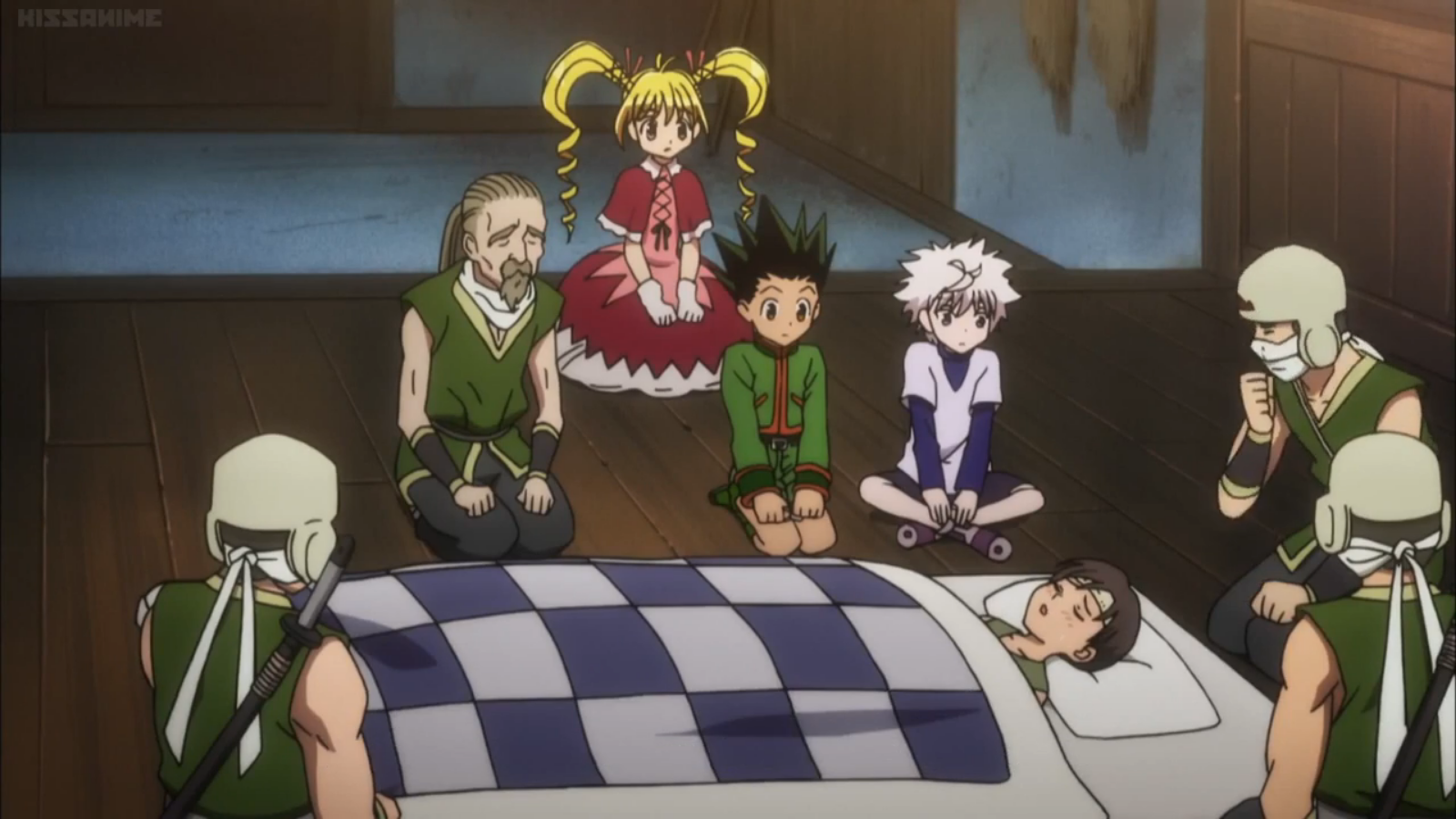 ………………………………………………….
Hunter x Hunter (Greed Island arc) Season 4 Review
The fourth season of Hunter x Hunter is an incredibly disappointing one and a huge let down from the previous seasons.
………………………………………………….
"You are my best friend.
Stop, it's embarrassing"
………………………………………………….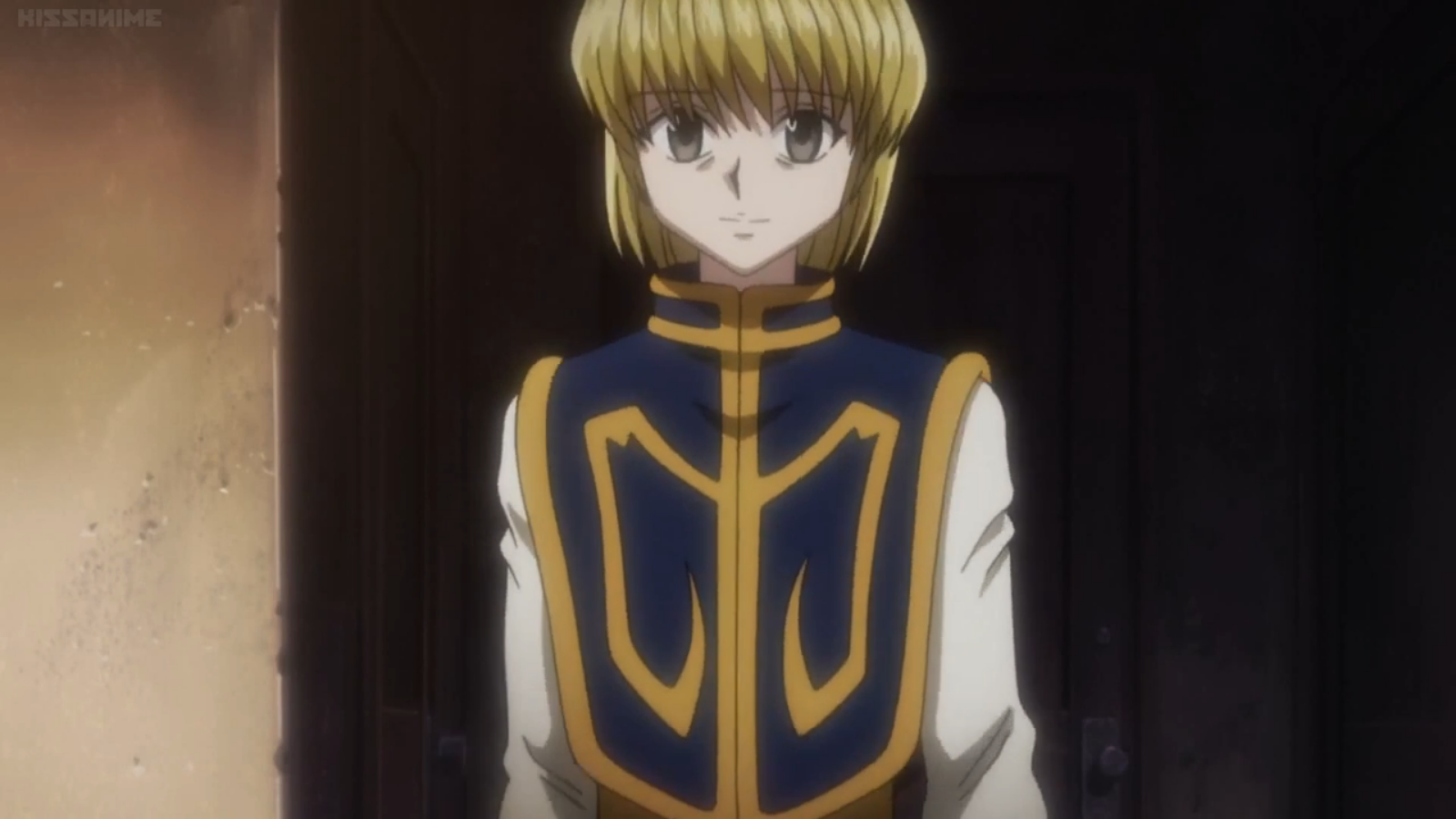 ………………………………………………….
Yes, I wasn't that big a fan of Phantom Troupe arc, but Greed Island arc is new low for the once great anime. So what I didn't like here? Well, basically its entire storyline. It is honestly a rip-off of Pokemon and Yu-Gi-Oh with all the cards and the duels and collecting cards. I just found it incredibly uninspired and of all the ways they could have handled this game, they chose the most anime cliched and that was a problem as this series was once incredibly inventive and original.
The characters do not help either. Bisky is the only truly excellent new character in this saga and I really liked her and her interactions with Gon and Killua were great. The boys were likable as always, but other new characters did not get much to do and were ultimately forgettable.
………………………………………………….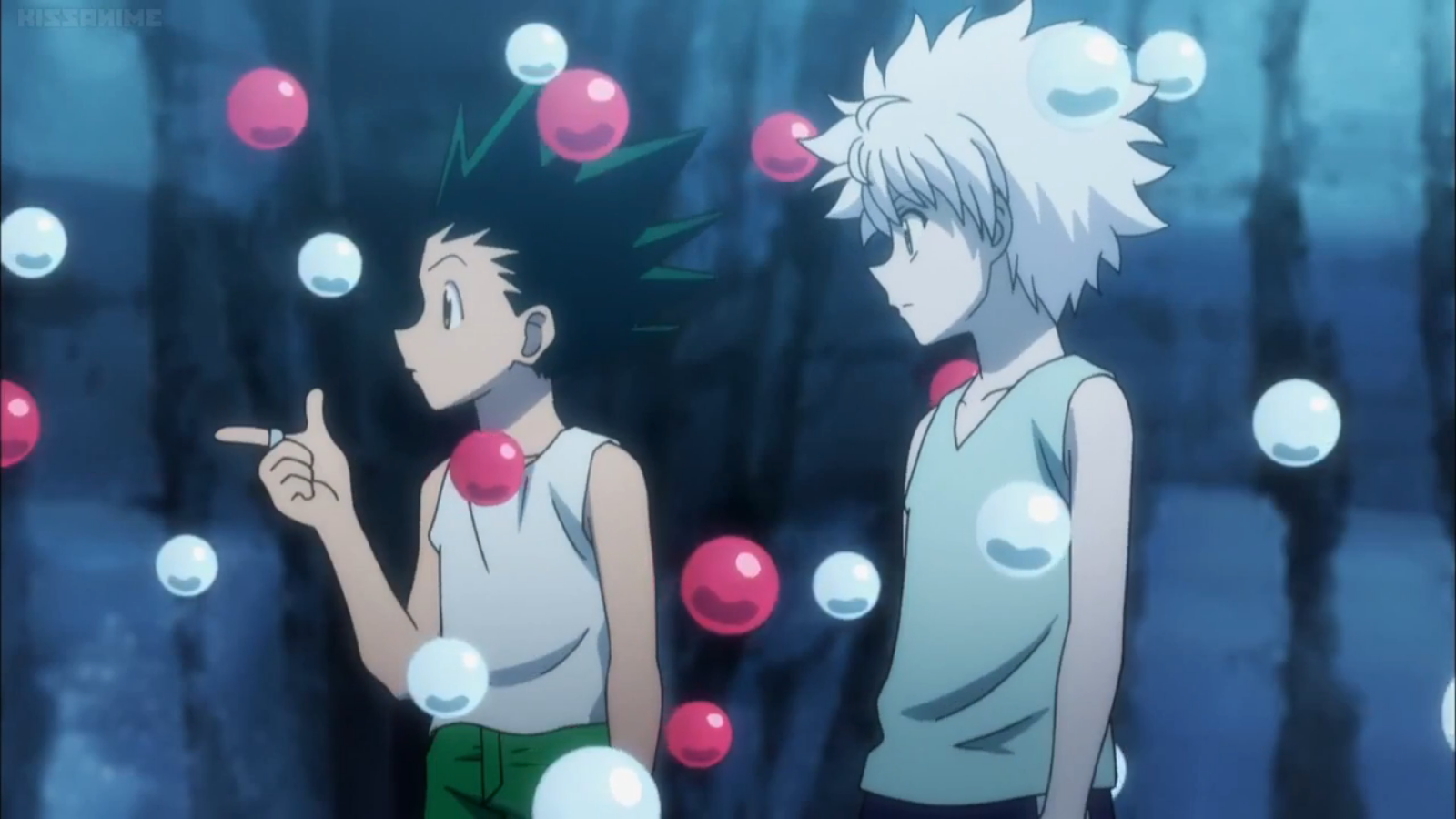 ………………………………………………….
There are some pretty great episodes here and that is why this season is ultimately solid. It has pretty good action at times and I loved its ending and particularly some of Gon's great fights, but its story is so uninspired and almost came as a detour in a way that it significantly hurt the entire season. I can't wait for the next arc as I do think it will get much better and that we will finally meet Gon's father, but this one wasn't a great build-up towards that goal at all.
In the end, Greed Island is the weakest arc so far in Hunter x Hunter and I do think that it will be the weakest of them all when I watch the rest of the two sagas. It does have its pretty good episodes and some fantastic fights, but most of the episodes weren't all that great and of the new characters only Bisky is memorable with others being dull. It is such an uninspired card collecting story that came as a detour and I disliked it to be honest. Not a proud moment for once great anime. It isn't bad at all and is rather solid, but I expect much greater things from Hunter x Hunter and solid just ain't gonna cut it in this series.
Worst Episodes: Bid and Haste and Reality and Raw.
Best Episodes: A Heated Showdown and Guts and Courage.
My Rating – 3.7
………………………………………………….