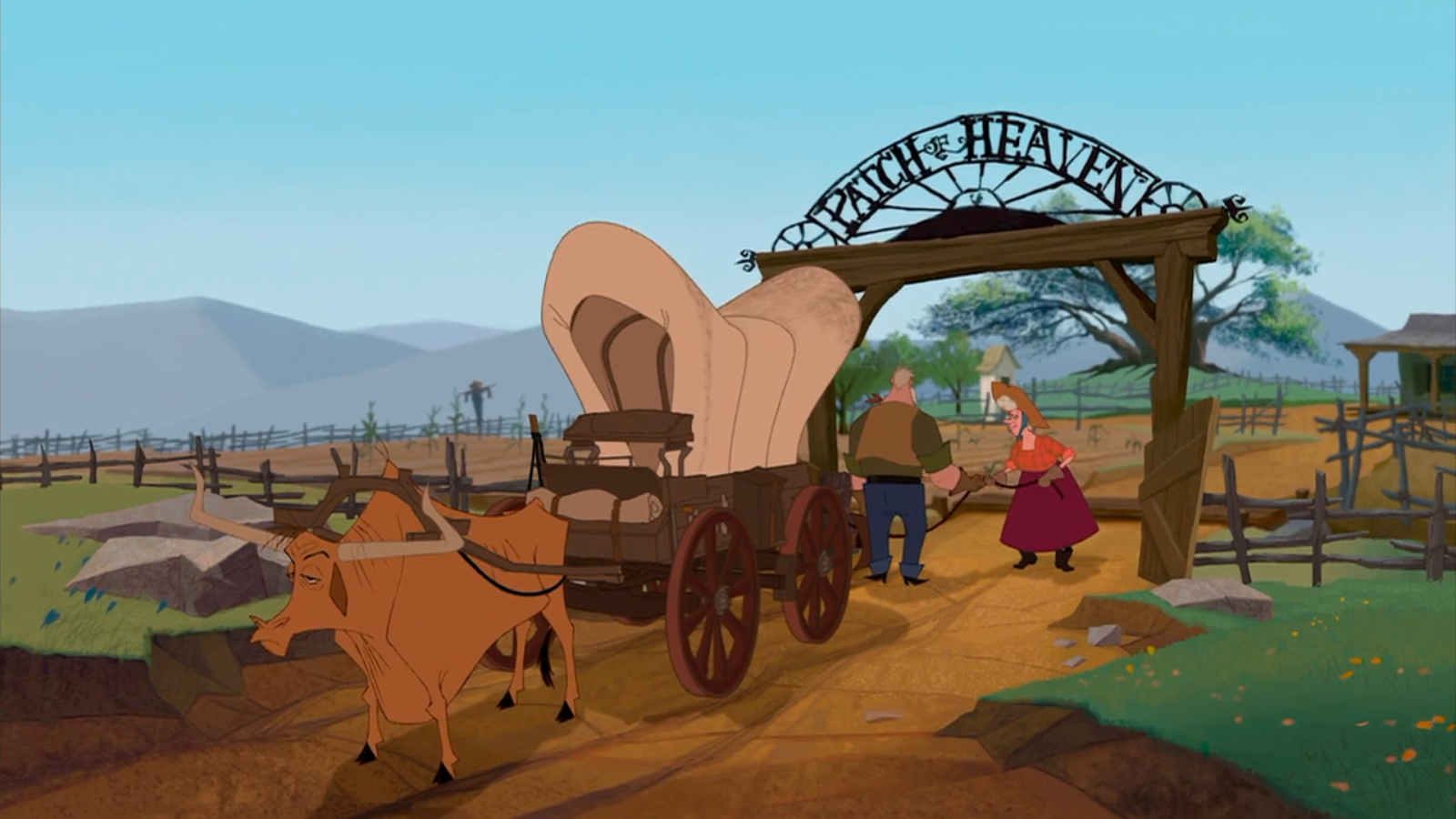 ………………………………………………….
Home on the Range Movie Review
Home on the Range is a 2004 animated musical western comedy film which is the 45th Disney animated feature film and one of their weakest.
………………………………………………….
"Call me crazy, but I think these cows got it in for me!"
………………………………………………….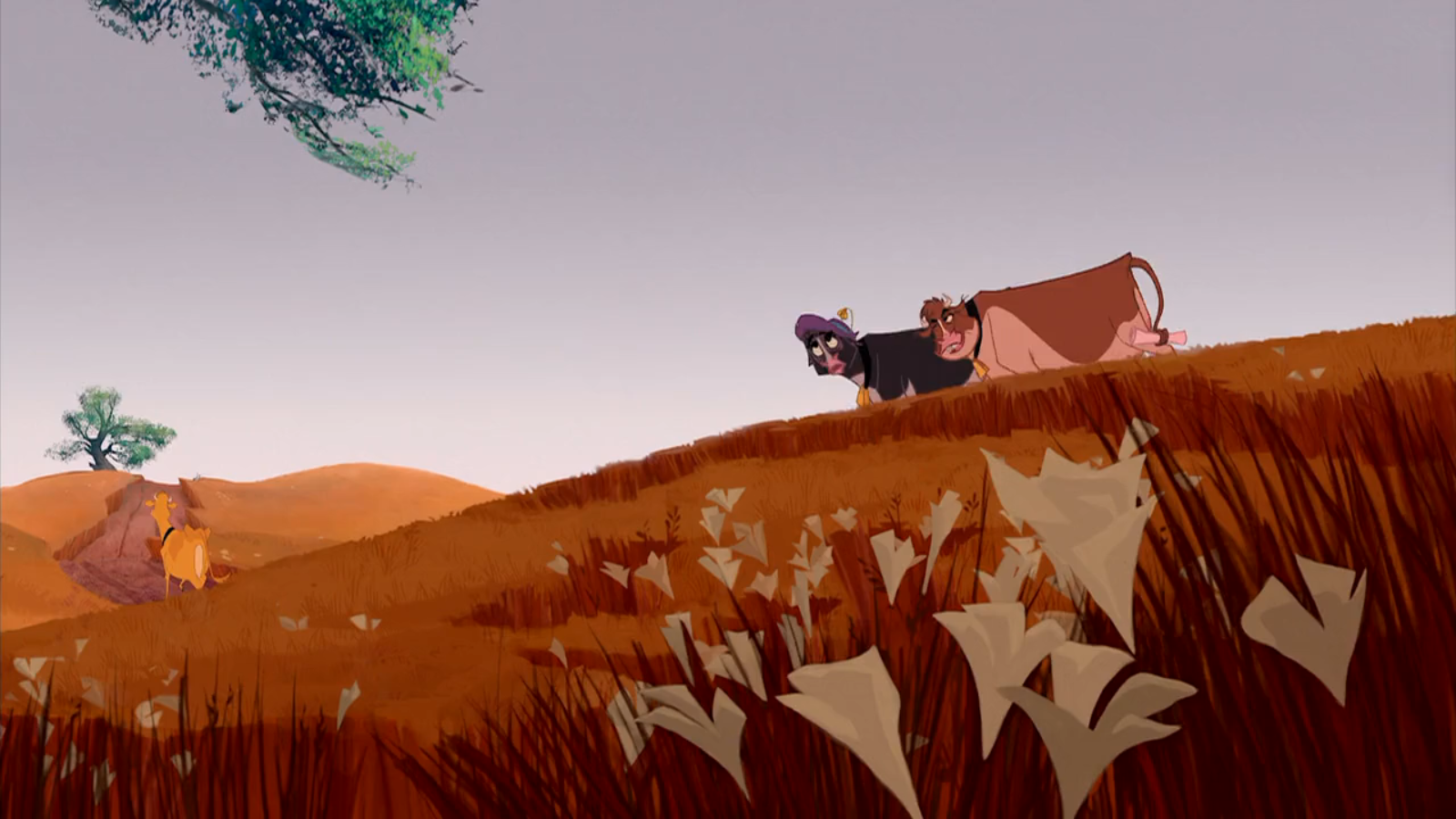 ………………………………………………….
This is one of those films that are perfect for kids and I could see myself loving it as a child. I do think that kids should see it regardless what adults think and yes, adults are harsh to it. A bit too harsh if you ask me. Yes, it is one of the worst films to come from Disney Animation Studios, but that doesn't mean it's bad as even the weakest Disney flicks are passable and okay as is the case with this one too.
The film is a comedy for sure and it is a musical owing to an abundance of songs, but more importantly it is a western film and that is rare for animation which is why I loved those elements here. 'Spirit' from DreamWorks is certainly an infinitely better western film, but this one manages to recreate the 1890s period really well thanks to solid imagery and good southern accents.
………………………………………………….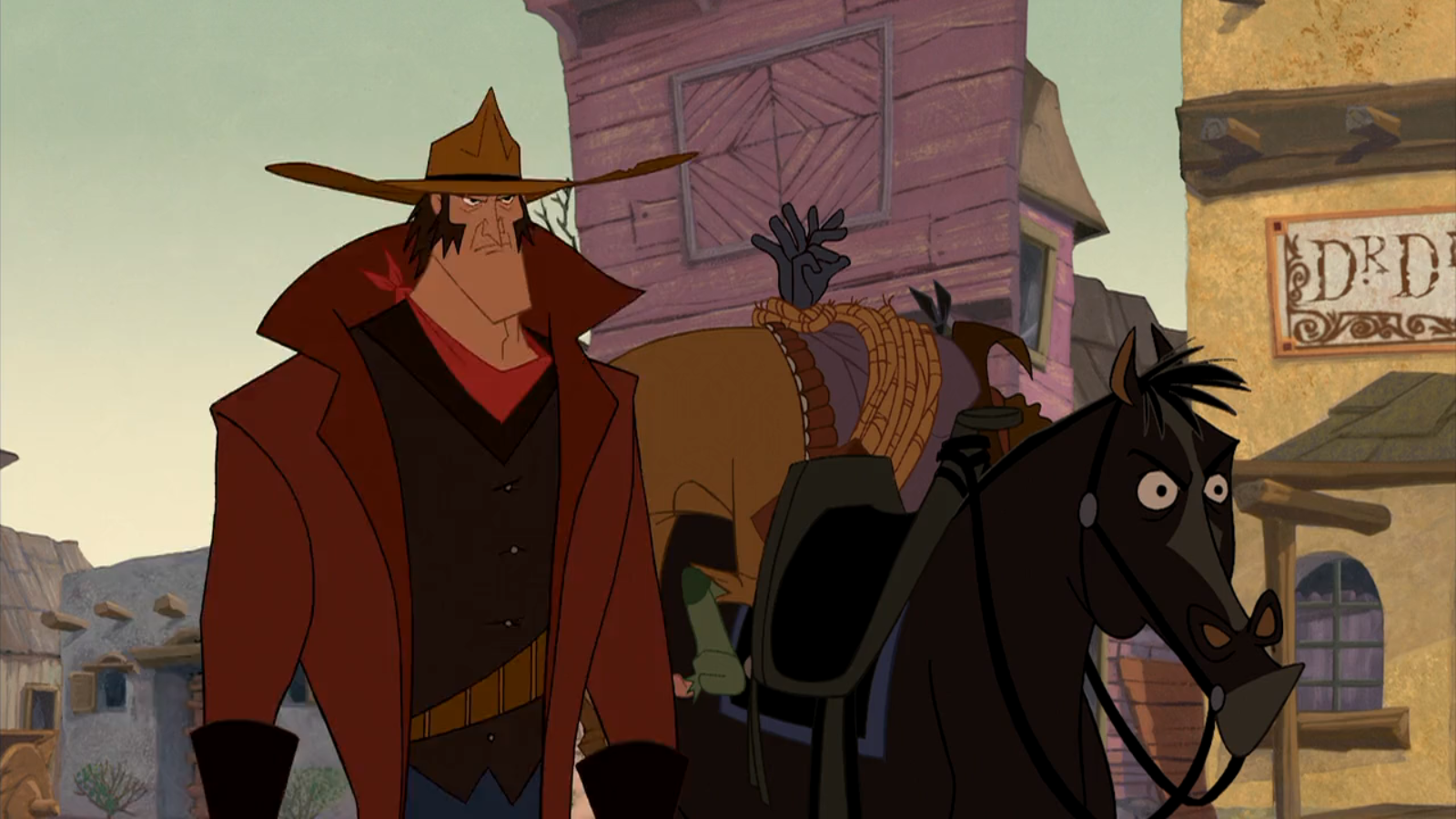 ………………………………………………….
The plot itself certainly takes the backseat to all of the action which is a big problem but it has its moments such as a memorable villain, somewhat well executed last chase and a wonderful ending that is emotionally resonant and sweet. But yes, the film is way too short in its running time to be having this much action in it.
Home on the Range features solid characters in my opinion. Not the greatest, but not bad either. I really liked the dynamic between the three cows and they serve as solid protagonists. Grace is somewhat typical, but Mrs. Caloway is charming and Maggie is quite good, though over-the-top at times. The relationship between the two is the strongest in the film and the casting of Judi Dench and Roseanne Barr certainly helped the movie a lot as they're great.
Buck is annoying, I have to say. He is one of those sidekicks that only kids could like and to the rest of us, he is actually a waste of time here. Lucky Jack also wasn't all that memorable and those two henchmen had some good moments, but were ultimately 101 Disney henchmen a bit too much. But I have to say that I really like Alameda Slim. He is a good mix of competent and goofy villain and I loved his singing and that it was used as a weapon. That needed to happen at some point in all these Disney musicals.
………………………………………………….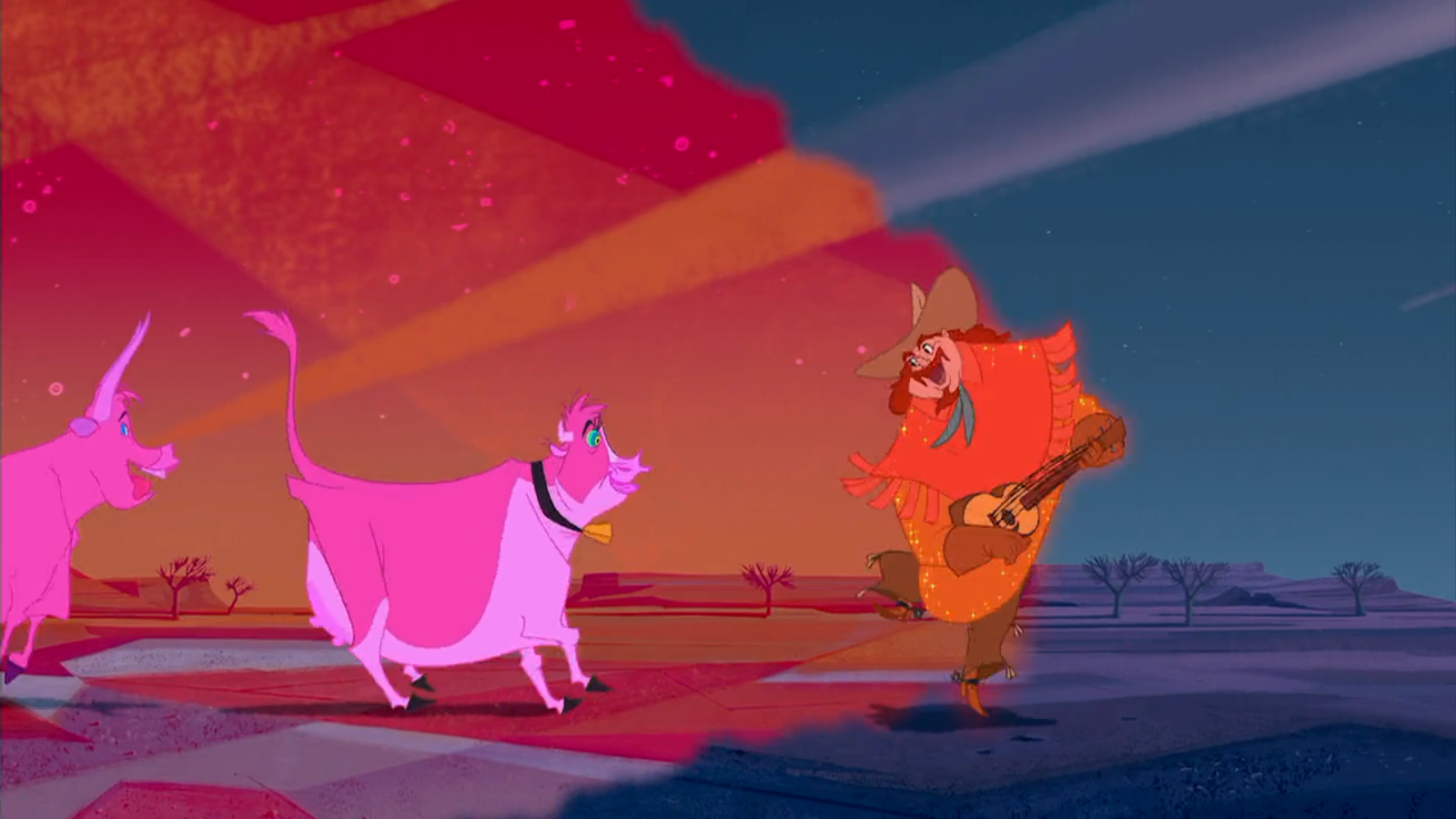 ………………………………………………….
Home on the Range has one of the worst animations ever for Disney. I really did not care for it and it brought the whole movie down significantly. It does have some good details and, as I said, the period is recreated rather well, but the only standout scene is the villain song and the rest are forgettable and actually kind of cheap. Not only does the whole movie look too garish in its colors, but also quite unappealing in its characters as their angular designs are rather off-putting. That is something that 'Hercules' did well, but this one fails in my opinion.
Easily the standout aspect of the entire film is its soundtrack and the only truly good thing about it. I really liked it and these songs are very underrated in my opinion as they are not only a lot of fun, but refreshingly different in their country genre and fitting to the tone and setting of the film.
………………………………………………….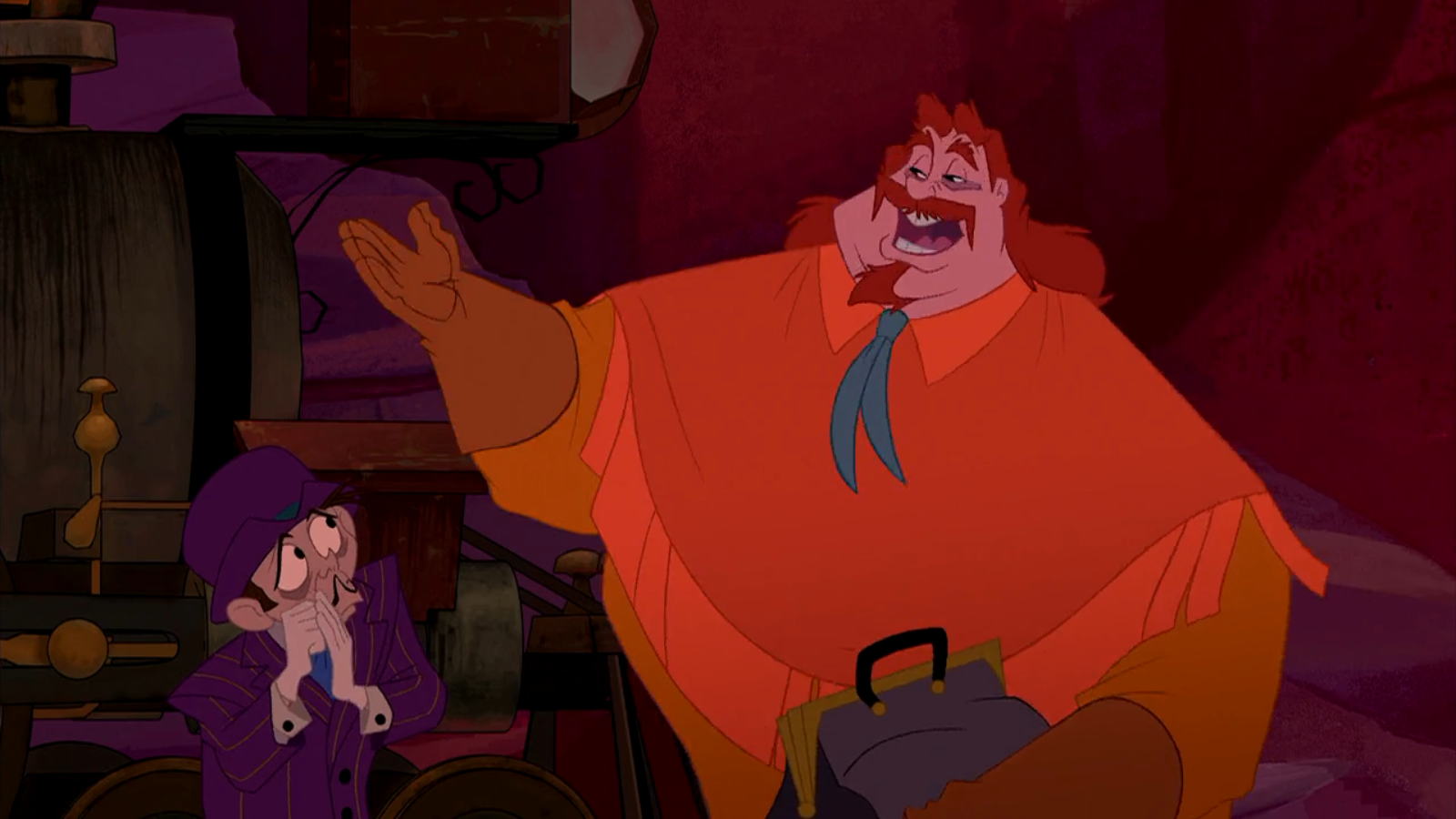 ………………………………………………….
The titular opening number is actually incredibly entertaining and a good opening for a western film, very fitting to its style and I always say that I love when these films pay attention to its time period and setting which this one did tremendously. Will the Sun Ever Shine Again is very much the same case as with No Way Out from 'Brother Bear'. It is just not needed as we can see the emotions ourselves and we don't need the song to spell it out for us. Certainly the weakest song here.
Little Patch of Heaven is so good. Again very fitting in style, so well sung and with fine and charming descriptive lyrics, it succeeds as a very endearing and catchy country song and a very good theme for the entire film. Of course the highlight is Yodel-Adle-Eedle-Idle-Oo. I love this song so much and it is one of the best from Disney's Second Dark Age. As I said above, it is a very effective scene for our villain and the greatest moment in the entire film, but I just love yodeling so I naturally loved this song as well. Again fitting to the film, it has good lyrics and the tune is just so damn catchy and the visuals are so psychedelic that you gotta love it.
………………………………………………….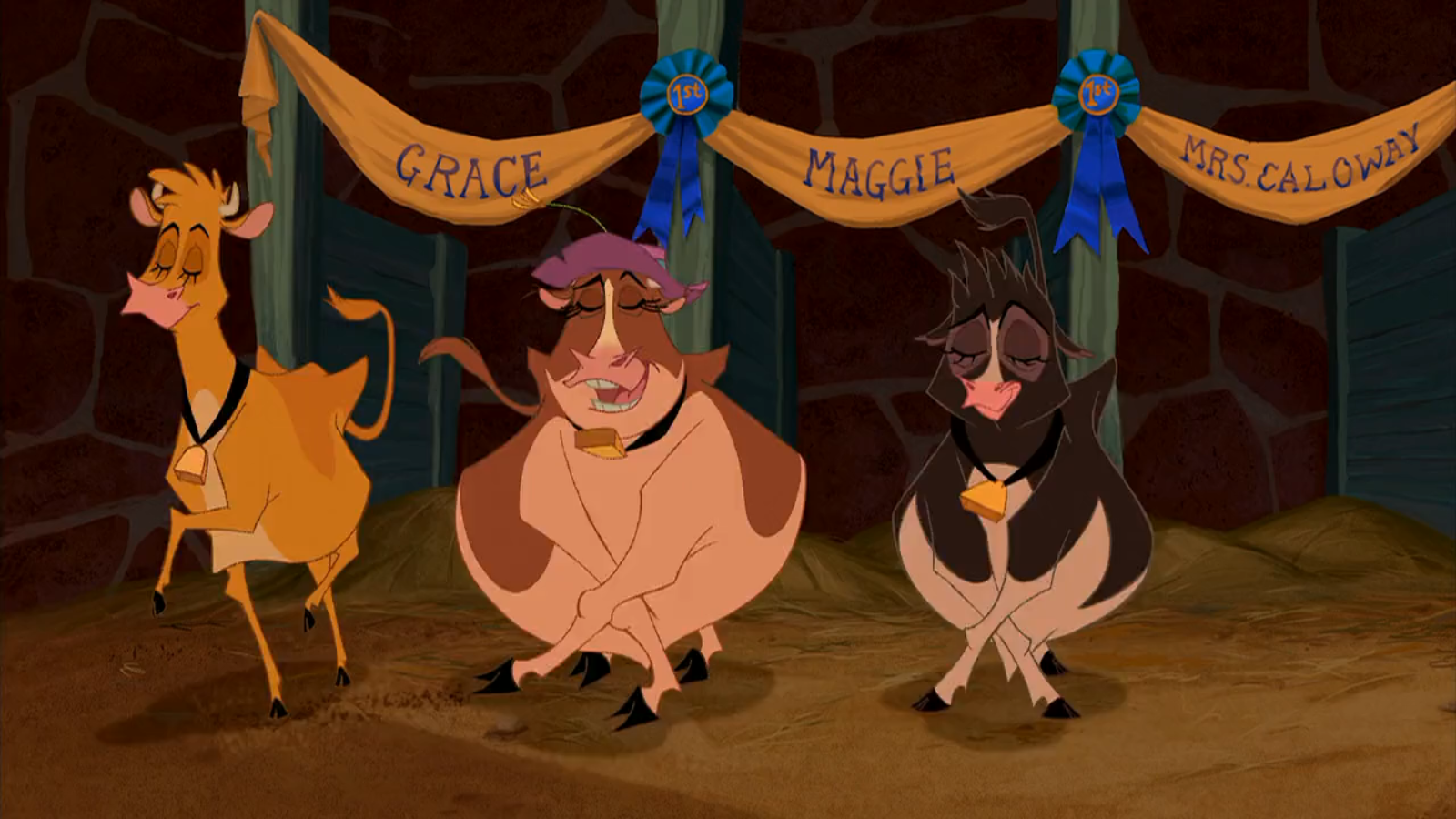 ………………………………………………….
Home on the Range is definitely too short and actually not all that engaging for that short a running time which is a big problem. The direction is quite weak but at least the performances are good. The dialogue is nothing to write home about too. In the end, it is in my opinion the 'Oliver & Company' from the 2000s – a Disney flick which is fun and with a great soundtrack, but so weak in almost every other way that it's one of the company's worst movies.
Home on the Range is definitely one of Disney's weakest films owing to a standard plot, way too much action for its short running time, forgettable supporting characters and garish animation with unappealing character designs. But it is still not a bad movie as it is very good for kids owing to its cartoony and goofy approach, it has good performances and fine protagonists plus its country soundtrack is a lot of fun and quite underrated in its own right.
My Rating – 3