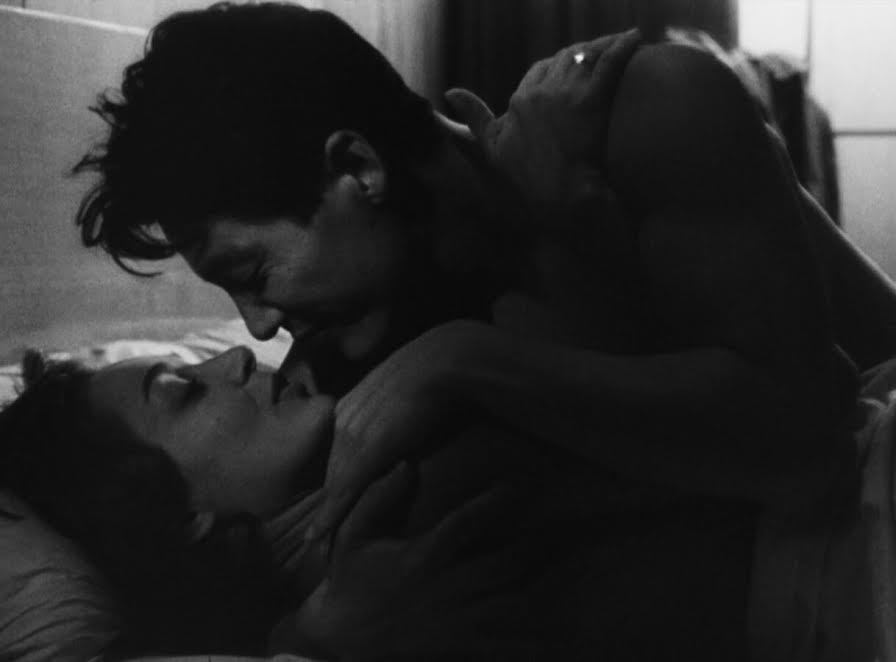 ………………………………………………………………..
Hiroshima mon amour Movie Review
Hiroshima mon amour is a 1959 French romance film directed by Alain Resnais and starring Emmanuelle Riva and Eiji Okada. It is an expectedly overrated film.
It follows the conversations of a French-Japanese couple about memory and forgetfulness and it showcases their differing opinions of the war. Now, I usually like talkative movies, but this one bored me and annoyed me because I was just never invested in either of these people and I found most of their conversations to be not particularly interesting.
………………………………………………………………..
"Sometimes we have to avoid thinking about the problems life presents.
Otherwise we'd suffocate"
………………………………………………………………..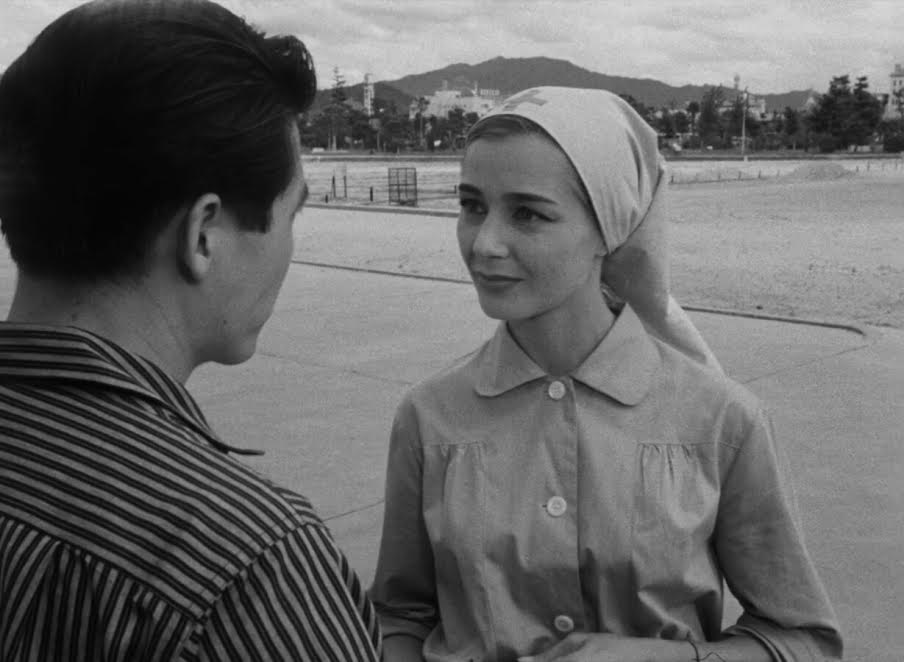 ………………………………………………………………..
Both of them aren't that likable. They are solidly developed as they are the only characters in the movie, but they are far from great nonetheless. The acting is pretty good. Eiji Okada is quite good in his role and of course Emmanuelle Riva is excellent in the main role.
Hiroshima mon amour continues my frustration with the French New Wave as I really find most of the movies from this movement to be very overrated. All of these movies are evidently solid, but so far from great that I don't get the praise that they get.
This movie serves as a romance during World War II. It is a drama, but above all a romance and it somewhat succeeds in that department as it has its sweet moments. However, the characters aren't memorable which is why I wasn't invested in their relationship and thus the movie failed in my opinion.
………………………………………………………………..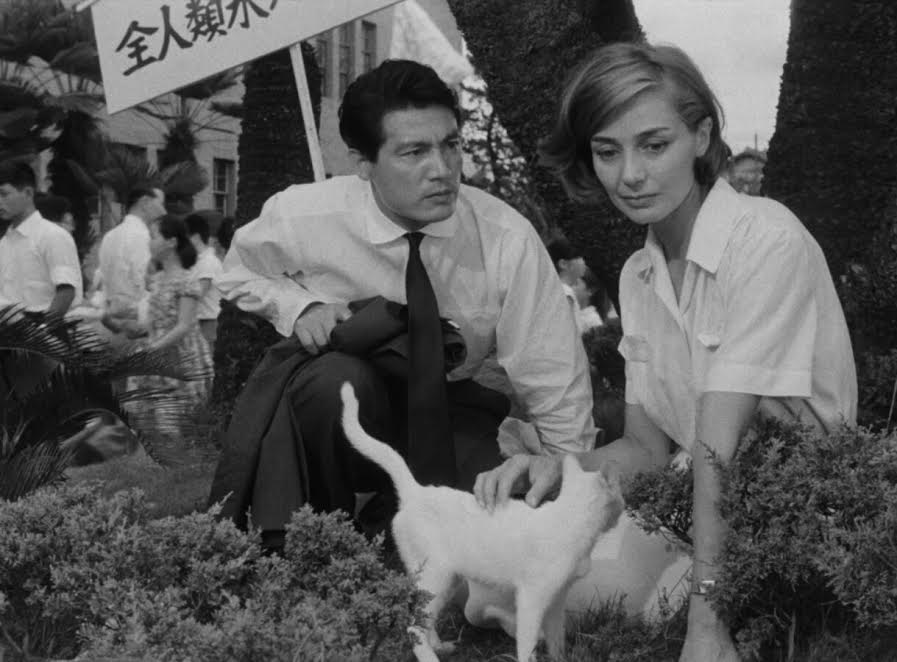 ………………………………………………………………..
The reason why it is still a solid film is because technically it is phenomenal. The cinematography is the standout aspect here, so gorgeous, so refined and giving us some amazing shots. I loved its black-and-white visuals as they brought almost a haunting quality to it. The film is also well edited and solidly directed, but I found Alain Resnais' direction and approach here to be pretty pretentious. The entire movie is definitely pretentious and I got that feeling constantly and it wasn't pleasant. In the end, Hiroshima mon amour is a solid film that has its merits, but is so boring and ultimately overrated.
Hiroshima mon amour is another French New Wave movie that is solid, but immensely overrated. It has its merits including the acting and especially the cinematography which is fantastic, but the film is so boring, so pretentious in its direction and approach and featuring characters for whom I did not care about and the conversations that were mostly quite dull.
My Rating – 3.5
………………………………………………………………..