……………………………………………………………………………
Grow Home Game Review
Grow Home is a 2015 adventure platform video game developed and published by Ubisoft. It is an authentic and overall satisfying, albeit frequently frustrating experience.
……………………………………………………………………………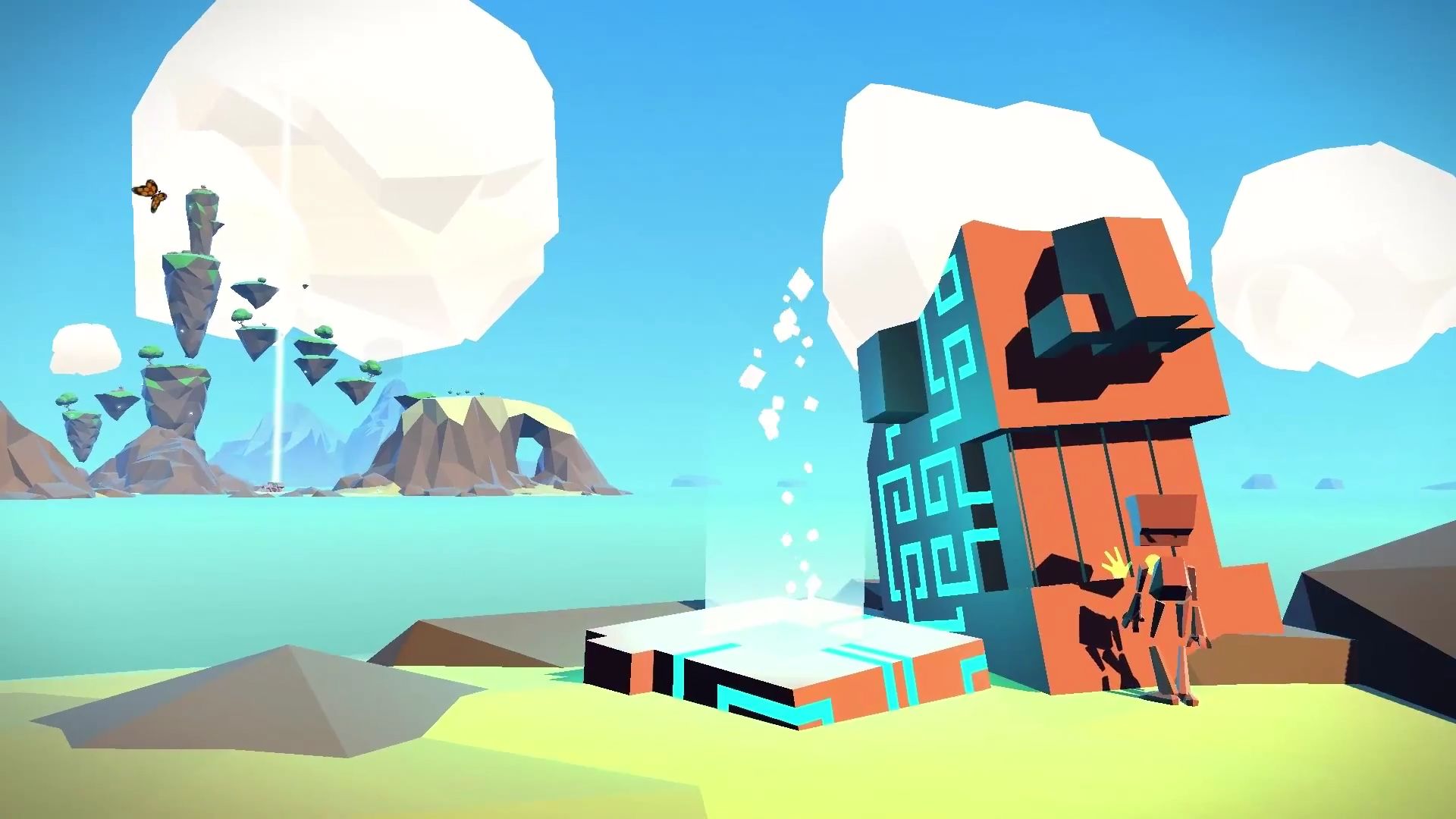 ……………………………………………………………………………
The gameplay is pretty unique here. Yes, the goal is to climb to the highest point and that in and of itself is obviously an archetypal gameplay originated way back in the 80s platformers. But it takes that formula and does something entirely different with it. First, it adds an open world aspect to it which is great. Secondly, it contains gems and other collectibles suited for the needs of those who wish to complete one hundred percent of the game. And the last but not the least, it has such a unique gameplay style to it in terms of the climbing and jumping.
You climb the trees and when you find a bud, you grow it in a different direction towards the sky and you have to continue doing that until you reach one of the islands. When you get all of the islands, you can get to the ship and the game is over. Also, you get various other helping tools along the hiking trip such as a gliding leaf and of course the leafs can  bounce you higher and there are transportation points as well. Although I liked those tools, I still didn't find them useful as most of them aren't even that easy to unlock, let alone use. But the overall gameplay experience is awesome here and even though it can get difficult climbing 2000 kilometers, it was still a rewarding experience whenever you reach a higher, important point.
……………………………………………………………………………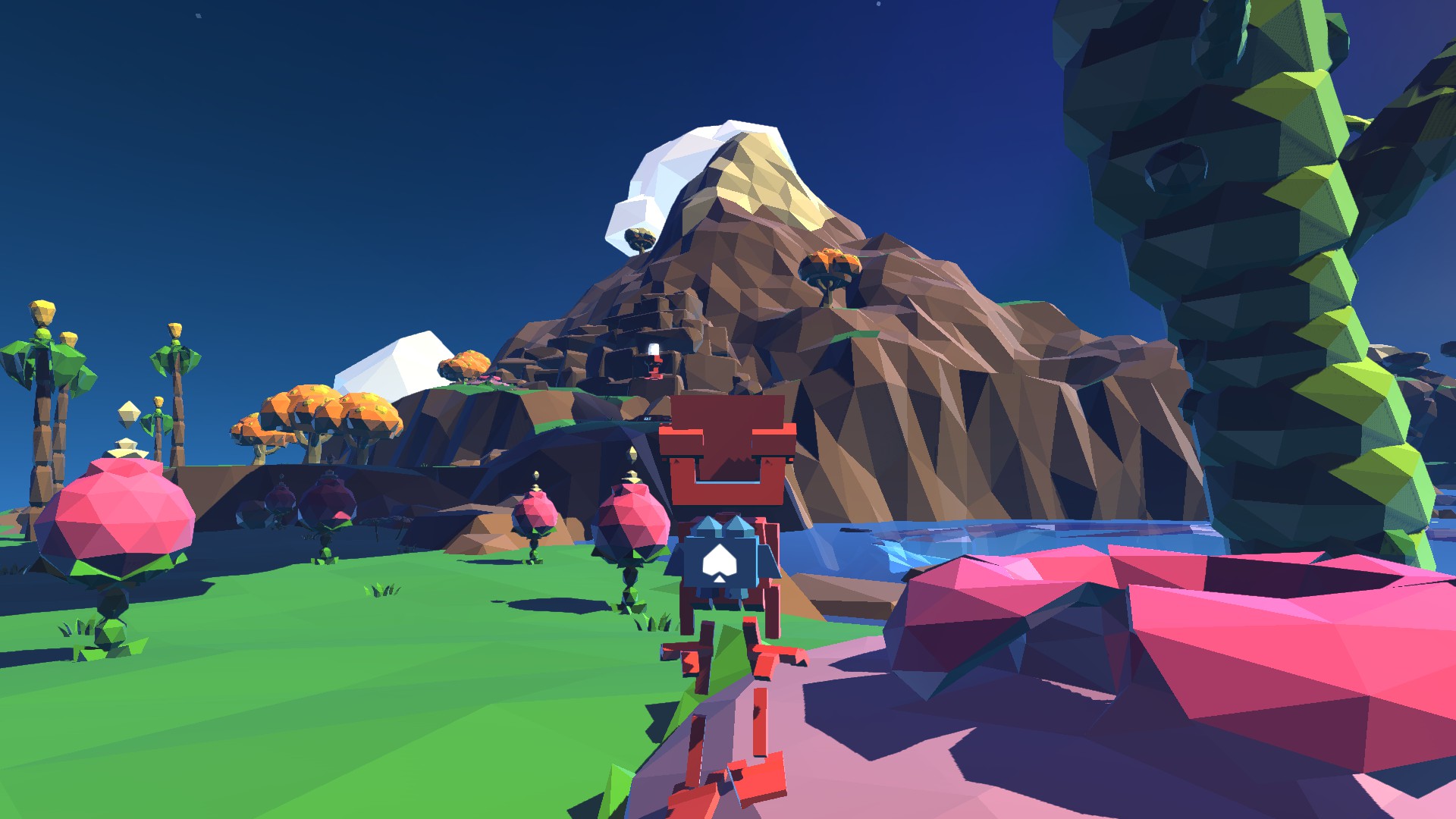 ……………………………………………………………………………
Whereas Grow Home succeeds in terms of the gameplay, it mostly fails in terms of the control system which is so troublesome. It was at times even difficult to maneuver the character and the fact that the game lacks any tutorial whatsoever is even more problematic.
I liked the plot here which is simple, but works really well. The world building is absolutely magnificent. The designs are great, the world looks detailed, there is night and day etc. Not only is it original, but also entirely engrossing in its world and characters. It is also a really good mixture of adventure and platforming genres and it succeeds at both of those fronts.
……………………………………………………………………………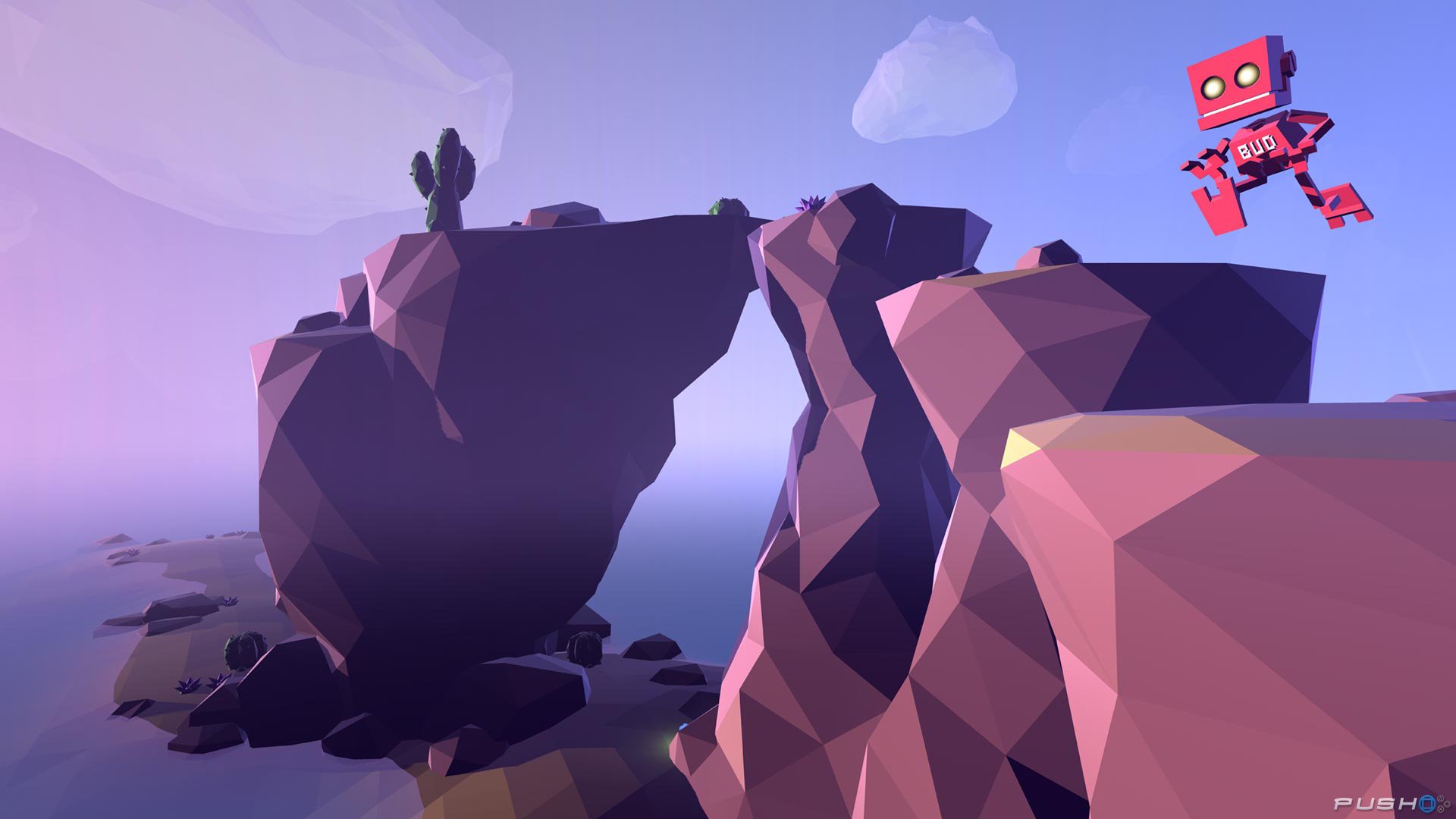 ……………………………………………………………………………
Let's talk about the graphics. Grow Home has a very simplistic look to it, but that doesn't mean that it is bad. Yes, its square look is at times distracting, but it is mostly visually appealing and I really enjoyed some of the sky shots that were so pleasing. For an indie game, it surely looks good.
The character design is where the game shines visually. B.U.D. is so incredibly endearing that you can't help but love him. He is a perfect protagonist with a cute appearance as well as personality. Also, I have to talk about the physics. This game has possibly the best incorporated physics ever in a game, at least of those that I've played. Everything is so realistic as all movements are so natural and the meticulous approach that went into this product is evident.
The score is also absolutely magnificent. It is wonderfully atmospheric and fittingly otherworldly. It perfectly accompanies its well realized world and great visuals. The pacing is also pretty good and I don't know why many argue that it's short, but I found the game to be pretty long. At least it took me countless days to beat it.
……………………………………………………………………………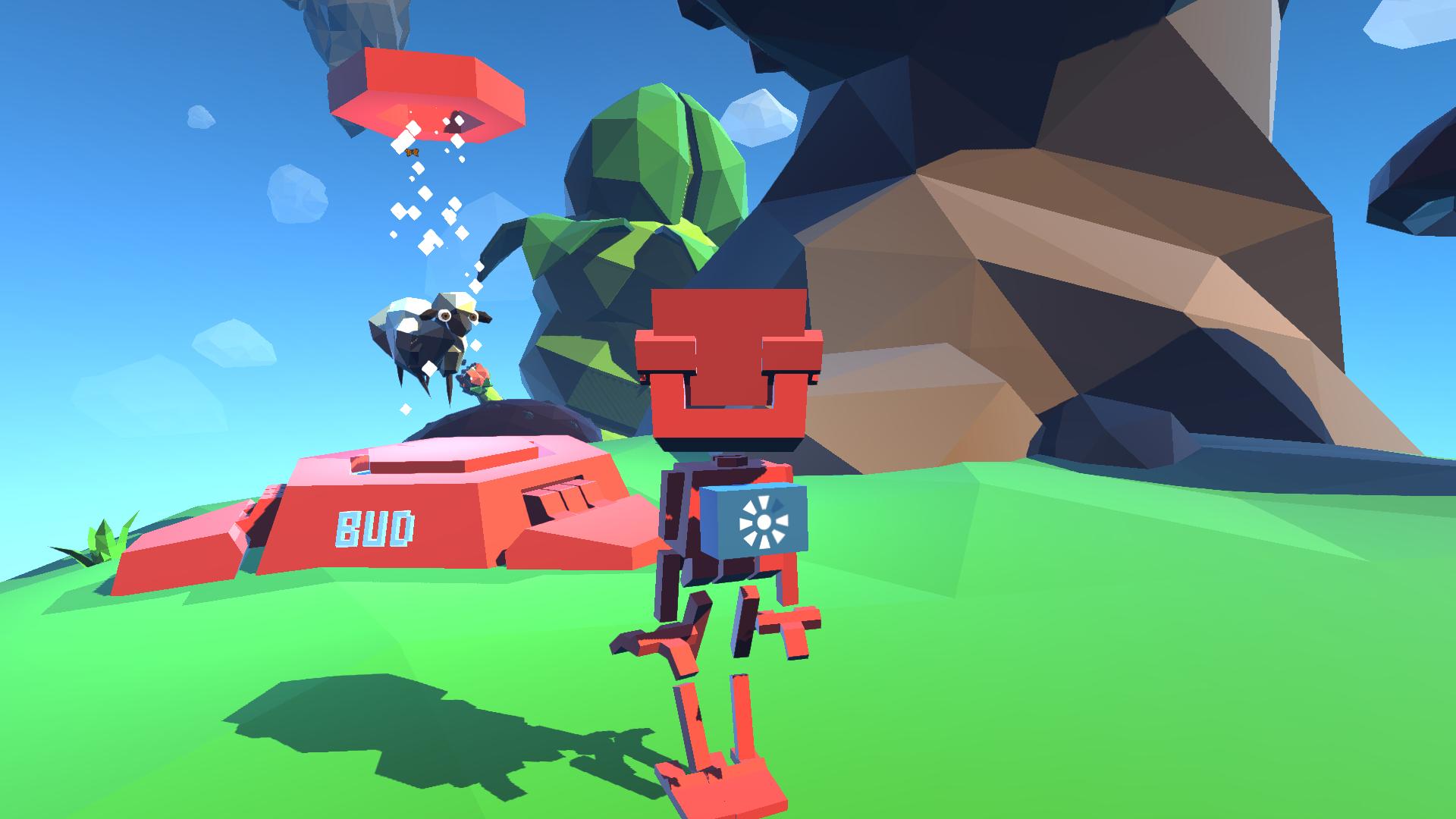 ……………………………………………………………………………
Which brings me to my next point – the game is too difficult. But not in a good way unfortunately. Because the controls are needlessly complicated and because the tutorials are lacking, it makes it more difficult to understand and play. And the major problem to me was the fact that in my opinion you can't possibly finish Grow Home in its entirety without at least sometimes watching some walkthrough videos. I know I had to do that. Couple that with some rather unfortunate and annoying bugs and a pretty low repetitive value and you've got a very flawed game indeed. But because it is so original, cute and interesting, I found it satisfying nonetheless.
Grow Home is very problematic in terms of difficulty, controls and bugs, but it is visually pleasing, it has a great evocative soundtrack, it is so endearing with a cute protagonist and it has such greatly incorporated physics in it. But it is above all fun and unique enough in its gameplay that it mostly manages to transcend its many problems.
My Rating – 3.8
……………………………………………………………………………