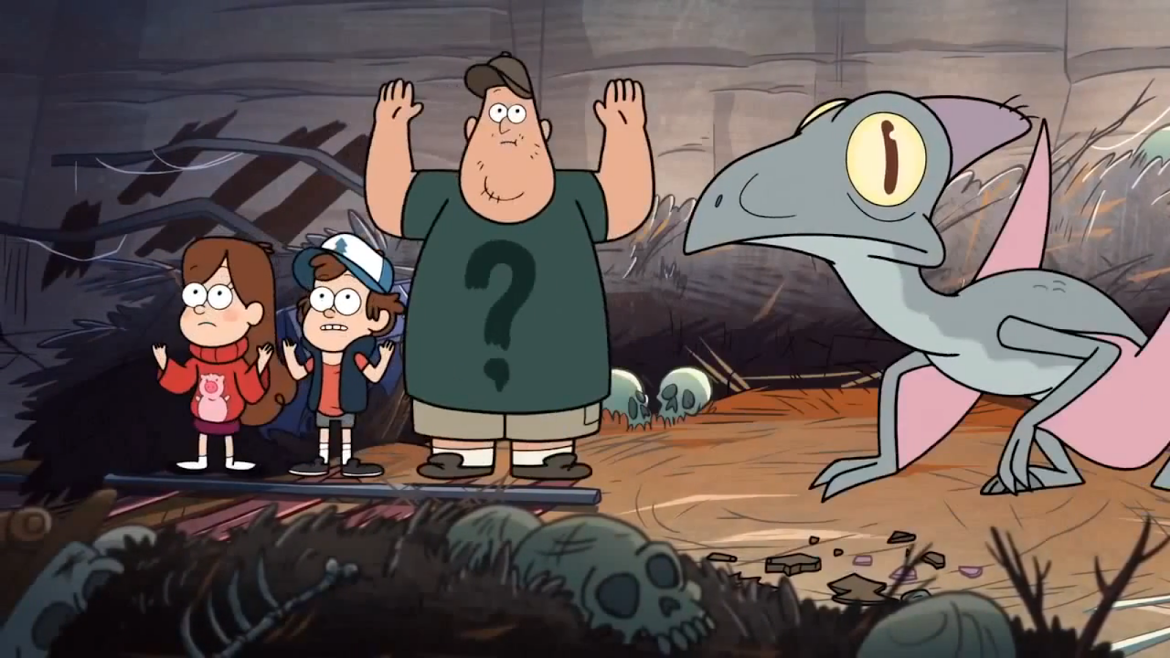 ………………………………………………
Gravity Falls Season 1 Review
Gravity Falls is a 2012 animated TV series which was aired on Disney Channel. It is a very popular and acclaimed mystery comedy which did not disappoint.
………………………………………………
"When there's no cops around, anything's legal!"
………………………………………………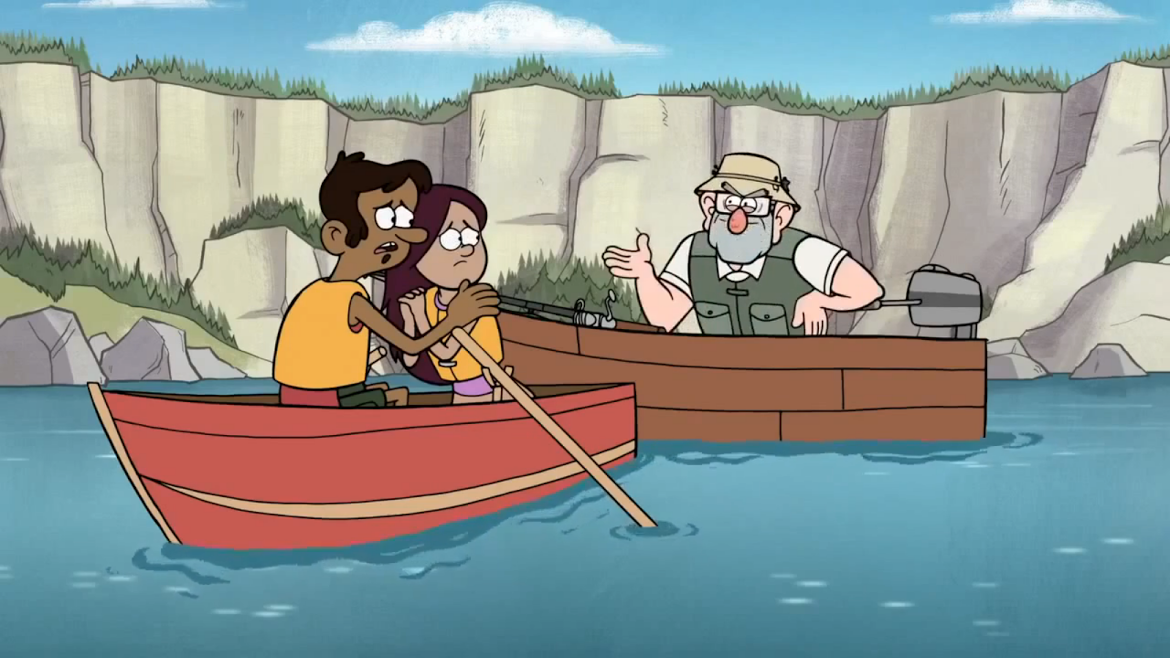 ………………………………………………
It consists of two seasons broken into twenty episodes each. The show definitely has its arcs and plot progressions, but because most of the episodes serve as standalone stories, I will thus comment upon each one of them from the first to the twentieth.
It follows two siblings who spend a summer at their Great Uncle's Mystery Shack in the town of Gravity Falls. The town is mysterious and holds many secrets and thus each episode delves into a mystery of its own.
………………………………………………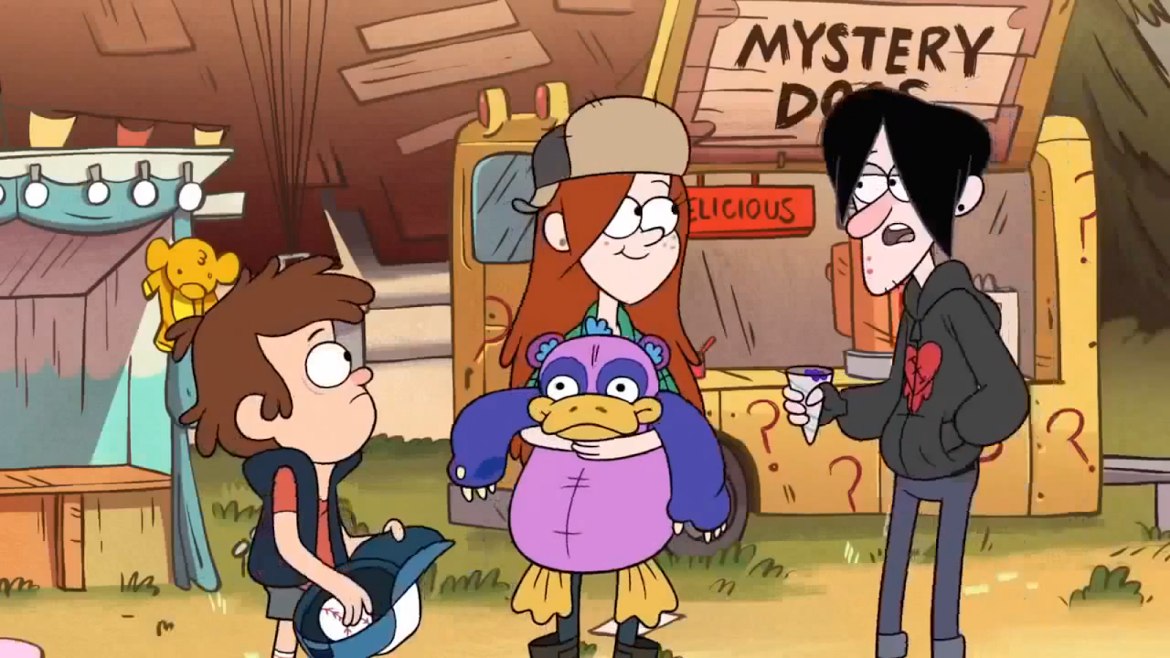 ………………………………………………
Tourist Trapped is a very good opening for the season and the whole series thanks to a pretty involving and mysterious episode. Yes, the gnomes were too childish, but still a lot of fun. The episode's plot twist is unexpected and it succeeds in introducing us to its characters with Mabel stealing the show here. The Legend of the Gobblewonker features a much better and more entertaining storyline than the previous plot with an overabundance of terrific humor and with such an amusing use of Soos.
Headhunters isn't the best episode. It does have some pretty good parts, but it is mostly overly typical and forgettable as it doesn't leave the greatest and lasting impression. I am not the biggest fan of Gideon (more on him in my character analysis later down this review), but The Hand That Rocks the Mabel is a probably the best use of him during the whole season and a great introduction to his character. I loved Dipper and Mabel's interactions in particular here.
The Inconveniencing is such a forgettable, uninspired episode that isn't worth talking about more. But Dipper vs. Manliness is terrific and one of the funniest episodes of the season. Dipper is so great here and although we've seen this premise before, this take on manliness is actually pretty inventive in its own right with some great humor and a great use of music in it.
………………………………………………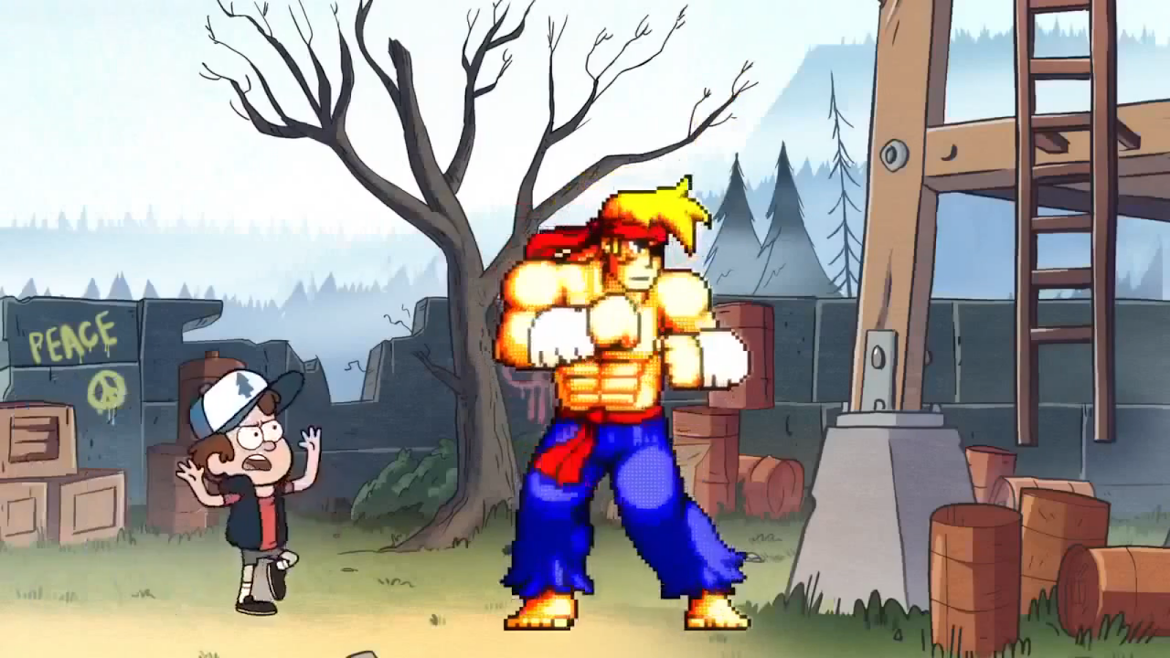 ………………………………………………
Double Dipper is another very inventive episode that again features a familiar premise of cloning and duplicating, but it features a great progression of Dipper's arc with Wendy and such a charming, wonderful ending. Irrational Treasure definitely is overly silly, but still a pretty solid historical piece that excels the most in its abundant details and amusing Mabel.
The Time Traveller's Pig is a time travel episode done right resulting in one of the best that the season has to offer. Dipper's Wendy subplot is dealt with the best here quite possibly as we here have him give up on her in order to save Mabel's pig. I love their sibling relationship and here it was emphasized the most. And of course Waddles is introduced here in a fine manner.
Fight Fighters is another stellar episode. Yes, Stan's part is most certainly not great and sort of poor when compared to the main plot, but that main story is so good that it is worth the trip. I loved the parody of fighting video games and that fighter character is absolutely hilarious here with many unforgettable, truly clever lines. And this is the finest use of Robbie yet.
………………………………………………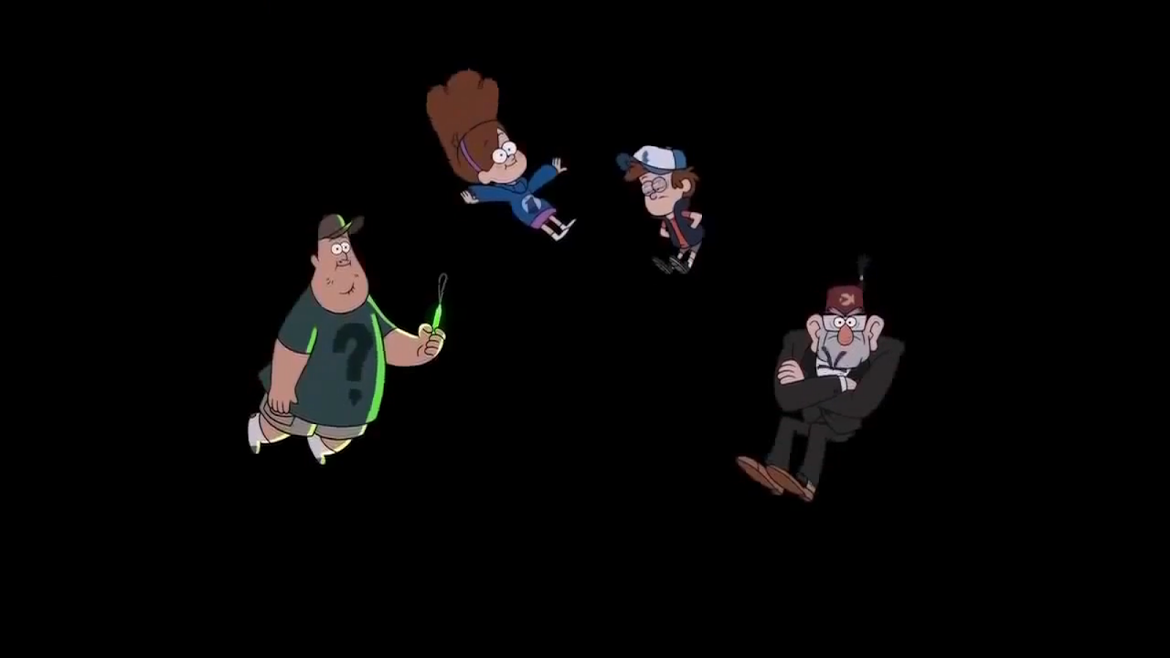 ………………………………………………
Little Dipper is one of the weakest parts of the season owing to its over-reliance on derivative storyline and humor. Summerween is another uninspired episode and a pretty weak take on Halloween which is surprising and disappointing as this holiday and Gravity Falls should go hand in hand, but unfortunately they didn't manage to make that happen for us.
Boss Mabel could have been better, but it still has a great premise and Mabel is so funny here. Bottomless Pit! is simply put great! Rarely do episodes with the structure of telling stories succeed as this one, but here we have one of the best implementations of such a structure with all of its stories working wonderfully and with the overall plot and conclusion of it being immensely original and intriguing.
Dipper's subplot in The Deep End is surprisingly disappointing and derivative, but Mabel falling in love with a merman naturally produced many laughs and smiles. Carpet Diem does have its weak parts, but it is mostly pretty entertaining with the relationship between the siblings put to a much greater emphasis than before.
………………………………………………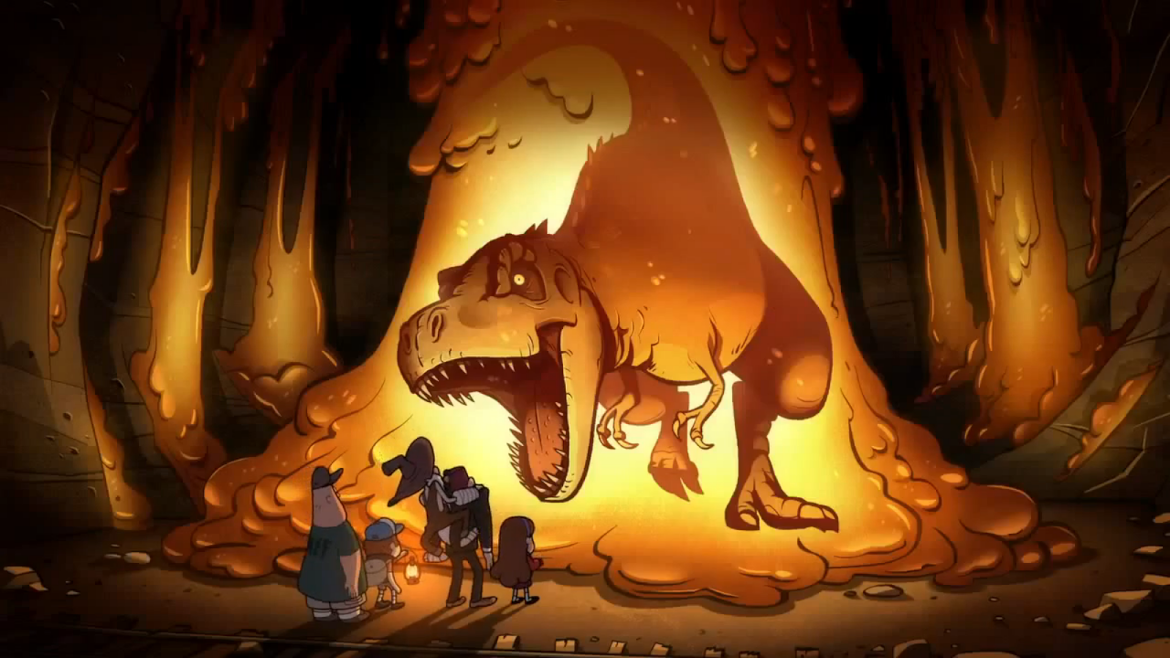 ………………………………………………
Boyz Crazy finds Mabel at one of her funniest, but it is otherwise pretty uneventful and frankly even dull at times. However, Land Before Swine is quite possibly the finest episode of the entire first season as it is just such a wonderfully sentimental, yet funny take on all of its characters with the interactions and relationships between them being so well established and explored. Mabel and Stan in particular are wonderful here.
I have to say that the last two episodes disappointed me immensely and they are two me the weakest and the only mediocre parts in this season. Yes, Dreamscaperers and Gideon Rises are both overly action-oriented and they put too much emphasis on Gideon who is so over-the-top and frustrating in this instance.
Let's talk about the characters. Robby is a stereotype and Gideon is overly theatrical. I think he is the most cartoony character here and was mostly overly annoying. Waddles is very cute and Wendy is solid, but serves better as love interest to Dipper than an individual character. Soos is such a clichéd stupid character, but I have to say that he is still surprisingly funny at times.
………………………………………………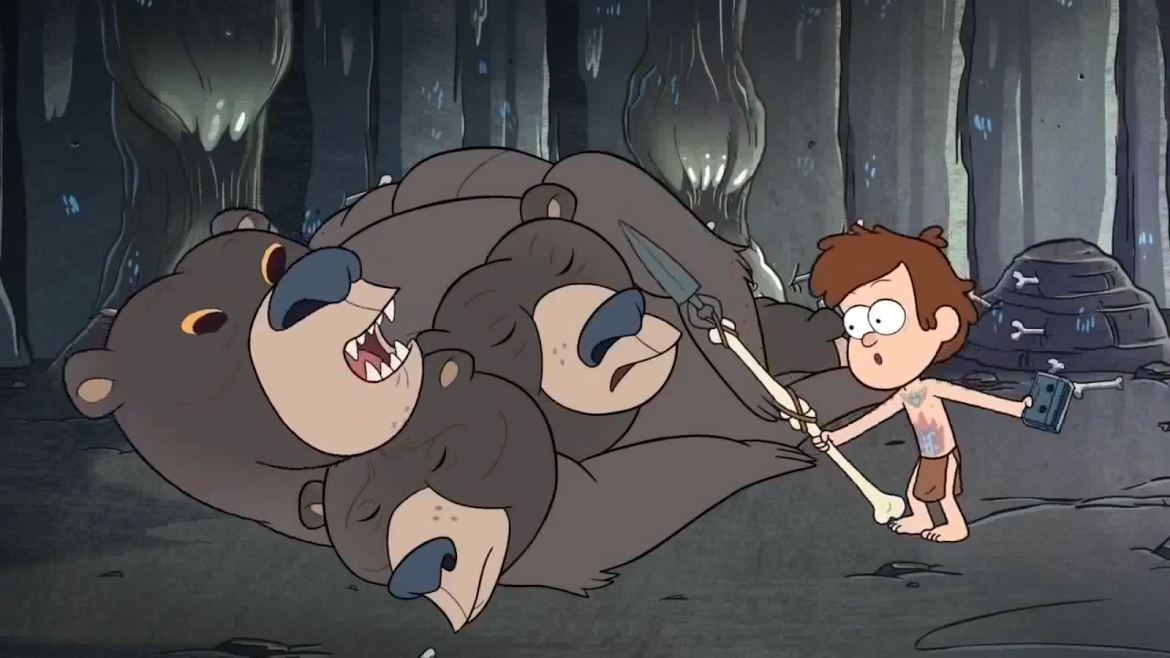 ………………………………………………
Grunkle Stan is a problematic character. His humor is overly aggressive and childish and some of his subplots do not work at all and serve more as annoying detours. However, he still has his memorable moments, he can be funny and he is great with the kids. Mabel and Dipper are naturally the highlights. I liked Dipper quite a bit and he is a realistic kid, but Mabel is the standout Gravity Falls character thanks to such an infectiously amusing personality and a great sense of humor. It is rare for animated shows to have this great and this lovable female characters, but Gravity Falls pulled that off remarkably well.
The animation is typical for American cartoons – overly simplistic, but with a solid attention to detail. The score is great and I love the opening theme, so fitting in tone to the style of the show. It succeeds both as a comedy and as a mystery and although this first season is quite uneven as a whole, it succeeds more often than it fails with its fair share of great laughs and inventive storytelling.
 ………………………………………………
Worst Episodes: The Inconveniencing, Little Dipper, Summerween, Boyz Crazy, Dreamscaperers and Gideon Rises.
Best Episodes: The Legend of the Gobblewonker, Dipper vs. Manliness, The Time Traveller's Pig, Fight Fighters, Bottomless Pit! and Land Before Swine.
My Rating – 4
………………………………………………