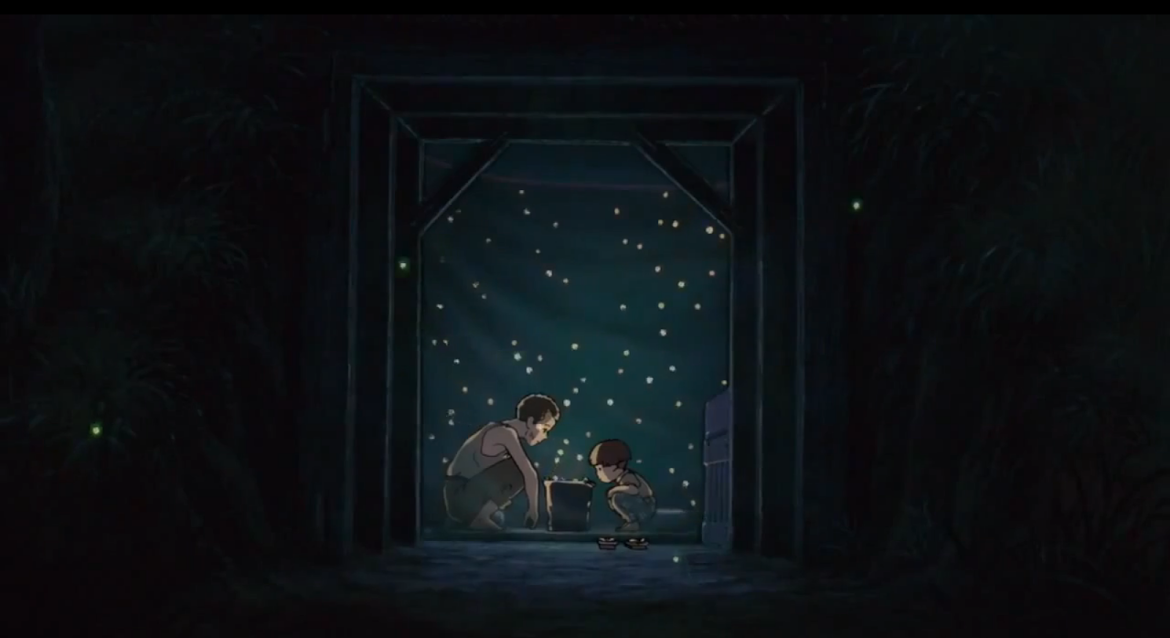 ………………………………………
Grave of the Fireflies Movie Review
Grave of the Fireflies is a 1988 anime war drama film directed by Isao Takahata. It is Studio Ghibli's second film and one of the most heartbreaking animated films ever.
………………………………………
"Why must fireflies die so young?"
………………………………………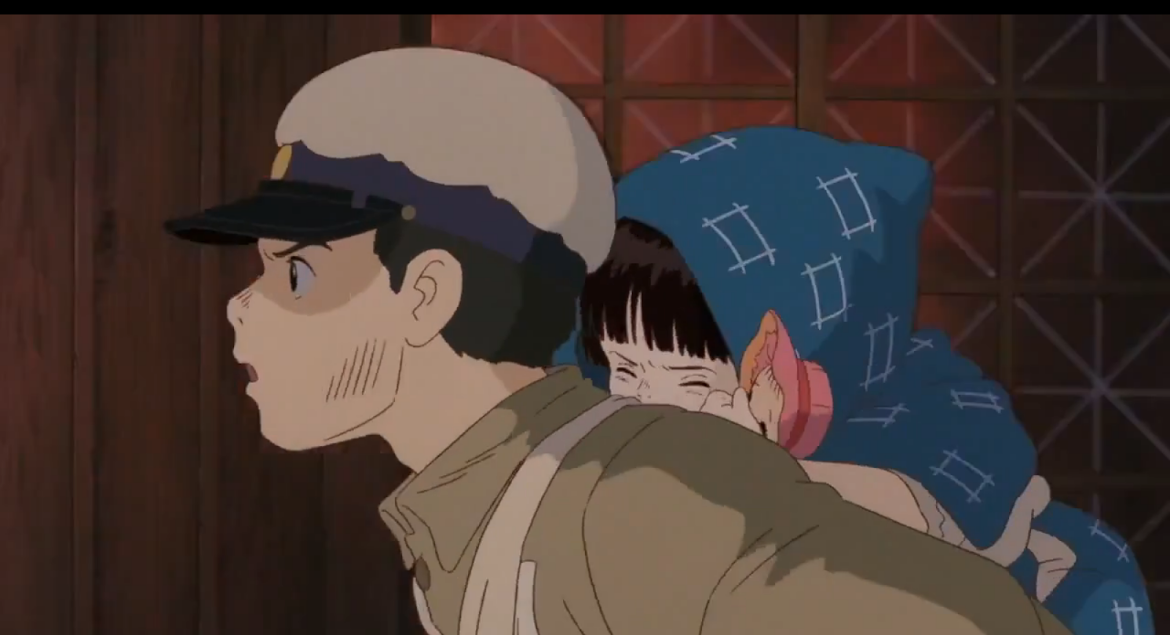 ………………………………………
It follows two siblings as they try to survive during the final months of World War II. It is a very serious film and is actually one of the most mature animated films of all time as even live-action war films rarely are this tragic. To me the film does not have a high rewatchability factor and surely I do not plan on seeing it again soon as three times is quite enough for now. Watching it for the third time, I was again overwhelmed and even disturbed and the film is definitely better to be taken in small doses which is not a problem as some films are too tragic to be watched many times and this is such a film.
………………………………………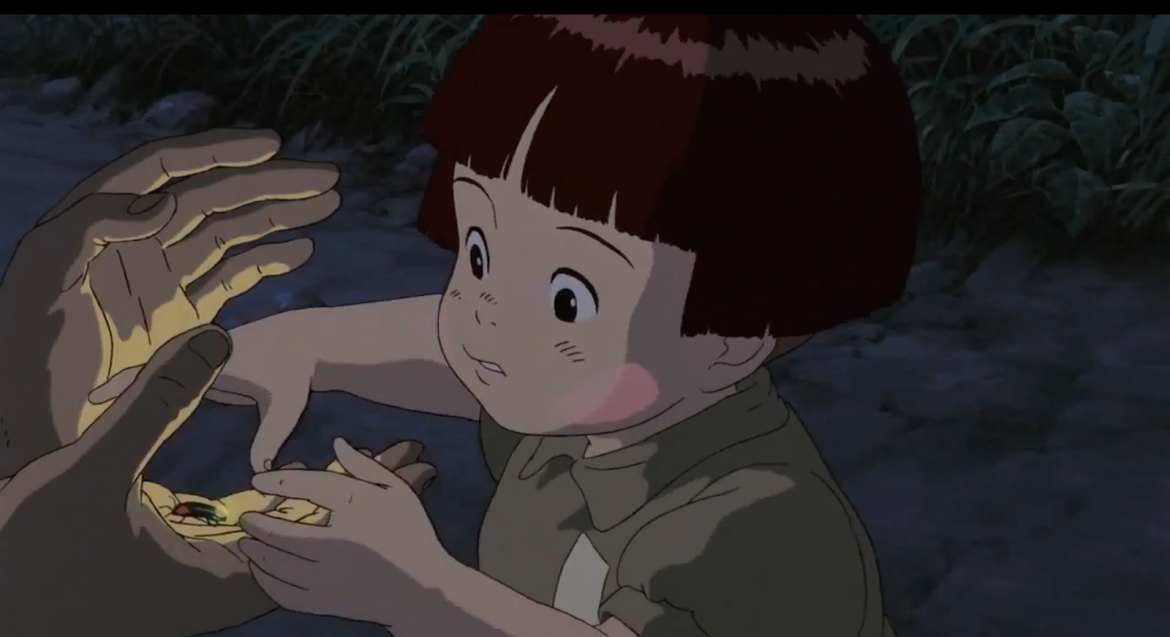 ………………………………………
The film is so deep and heartbreaking in its ending and that wouldn't be achieved had it not been for the previous two awesome acts. Grave of the Fireflies acquaints you with its two protagonists so well and it gives you many touching, sweet and even beautiful moments before overwhelming you with tragedy later on. And that was essential as it made the tragedy all the more powerful and everyone should feel it.
I am one of the rare people who did not cry during this film, but it came pretty close to making me cry. I loved its structure with the same beginning and ending. The highlight was definitely the burning of the body sequence as it is so terrible and fueled by that haunting score, it manages to totally crush you. The same goes for the scene where she wants to eat rocks out of despair and of course the part where we see Setsuko run around their place and disappear like a ghost. Those three scenes are so horrible, but they are not cheap and manipulative because, again, they were earned through some extensive character work and built emotion before.
………………………………………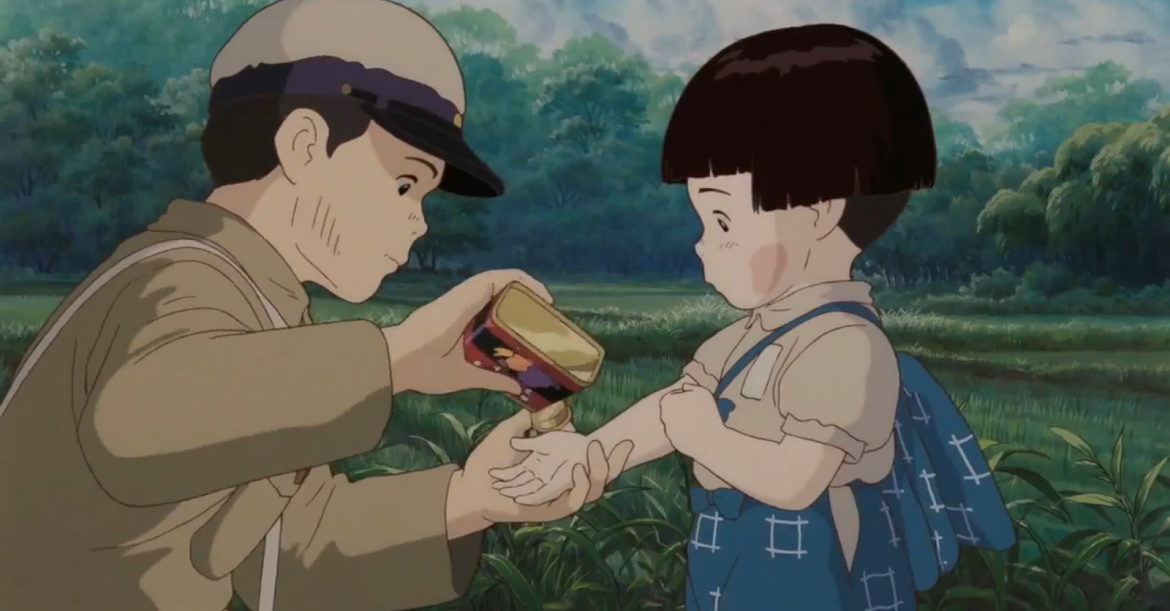 ………………………………………
I am talking about the firefly scenes, especially the one where they find a bunch of them. Visually arresting and simply beautiful in every way, that was the only truly happy scene in the entire film and it made the rest of it feel like an even bigger nightmare. The quote about fireflies dying so quickly is also deep and truly phenomenal as the film's theme. Fireflies area  a great metaphor here, but the visual detail of that box of candies was an even better and smart touch as it came at just the right parts in the story and it always felt important. To me it just might be the most memorable thing about the entire film and that says a lot.
Seita is excellent and Setsuko is so sweet. I just loved their relationship and it goes to show how terrible it is for parents to have children with big age gaps as the responsibility of parenthood befalls to the older child and he becomes a third parent in a way. But it also shows us how beautiful that can be and truly Seita's love for Setsuko and her dependence on him is truly moving to witness. They share a great, evident bond and the huge power of this movie mostly stems from that bond.
………………………………………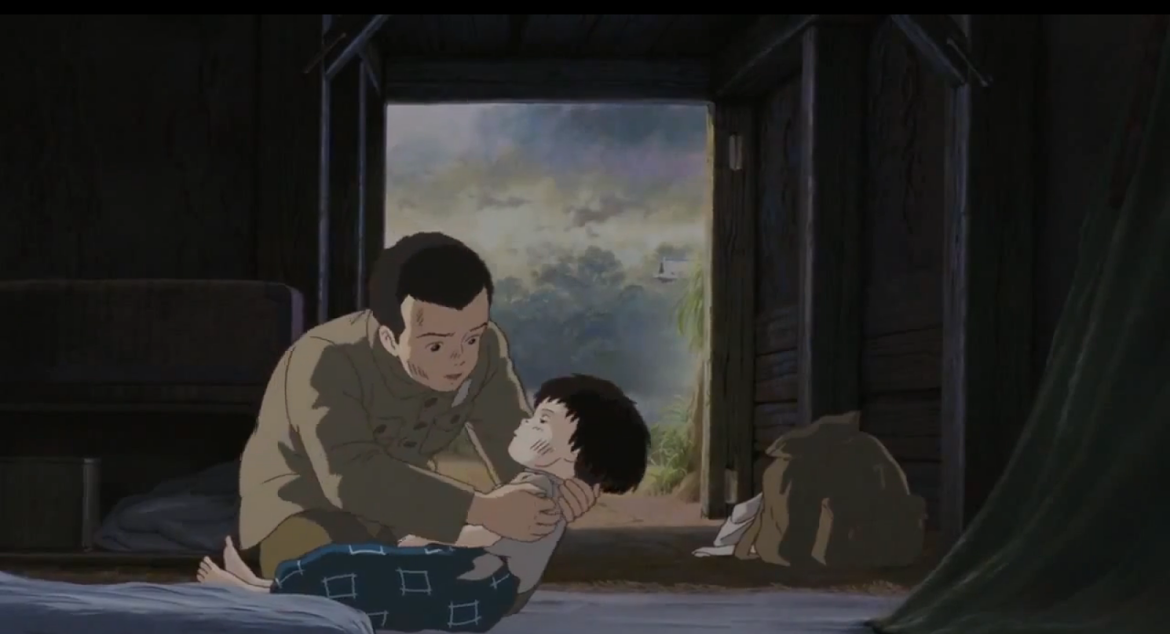 ………………………………………
There aren't a lot of supporting characters in Grave of the Fireflies as we only see their aunt get a significant role and she is good at first, but becomes horrible later on. She seemed realistic, but my only gripe with the movie is the fact that that farmer did not want to give Seita food even after he told him his sister is gravely sick. That felt unrealistic in my opinion as even the biggest piece of shit person would help two children, not to mention during wartime. But maybe I am mistaken. However, that part still felt not real to me personally.
Their father dying in a battle and of course their mother dying in front of our eyes was a terrible thing to witness. That scene with her entirely bandaged was just horrible and one of the most disturbing and maybe a bit too realistic scenes in all of anime, not to mention animation. But it was still needed as Seita needed to get used to the horrors of war quickly. It shows us how the effects of war can be horrible to children and pitying the innocence of children against the horrors of war has been done before, especially in the world cinema of the fifties and sixties ('Ivan's Childhood' and 'Forbidden Games' immediately spring to mind), but it was never done in this great a manner and this just might be the best war drama ever made as it is that strong.
………………………………………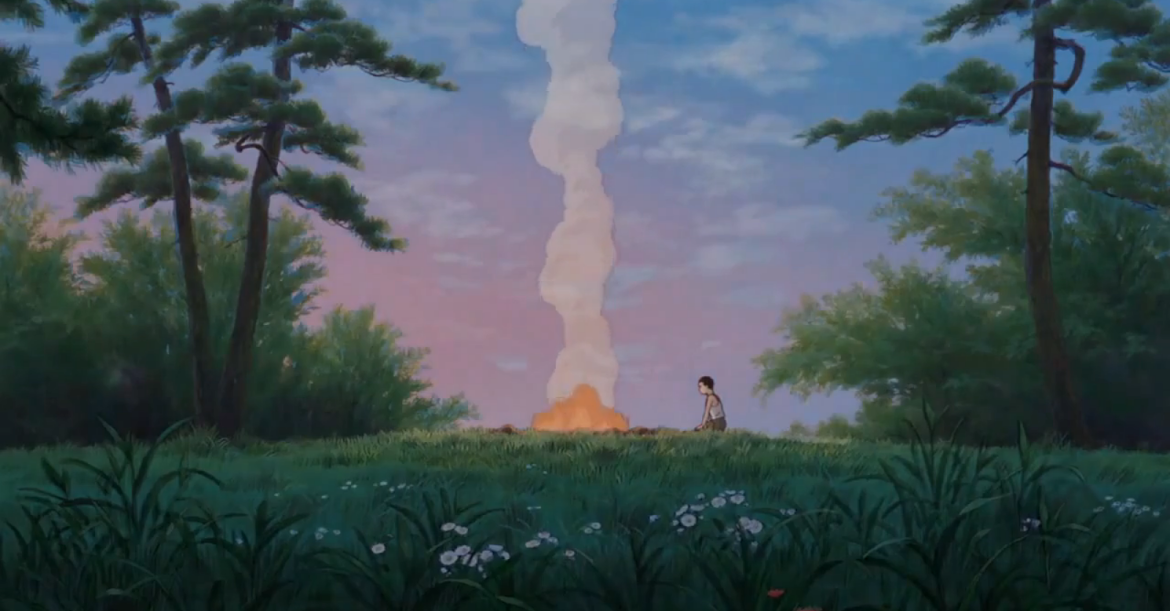 ………………………………………
Grave of the Fireflies is technically superb as the voice acting is excellent and Isao Takahata's direction is amazing and he certainly is one of my favorite anime directors. The score is so powerful and haunting in quality that it propelled those tragic scenes to even more difficult to watch and exhausting parts. Its theme is truly gorgeous and unforgettable as it sticks with you long after you've heard it. The editing is also great as the film is slow, but never boring. As for its animation, it is awesome as the beauty of fireflies is definitely brought home in that arresting scene, but the war horrors are also conveyed well through the use of realistic details. I loved the look of the characters and in particular its attention to detail and color palette were great.
With many simply horrible to witness sequences that stick with you long after you've seen it, Grave of the Fireflies truly is a deeply tragic, devastating film that is all the more powerful as the emotion in the last third is earned thanks to its great character work, build up and many beautiful bonding scenes between the two siblings portrayed before. The animation is excellent and the direction from Isao Takahata is superb and he is one of my favorite anime directors, but it is its score imbued with a haunting quality to it that makes those tragic scenes even more unbearable to watch. It truly is one of the best animated films of all time and it might be the finest war drama ever made.
My Rating – 5
………………………………………