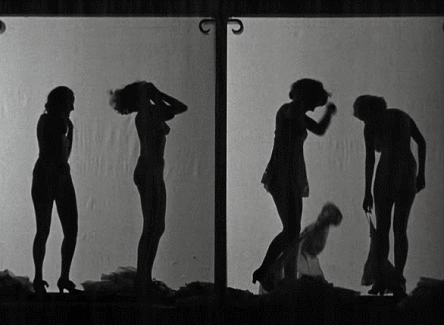 …………………………………………………
Gold Diggers of 1933 Movie Review
Gold Diggers of 1933 is a musical film directed by Mervyn LeRoy and Busby Berkeley and starring Joan Blondell, Ruby Keeler and Ginger Rogers. It's such a phenomenal movie.
………………………………………………….
"Fanny is Faneul H. Peabody,
just the kind of man I've been looking for,
lots of money and no resistance"
………………………………………………….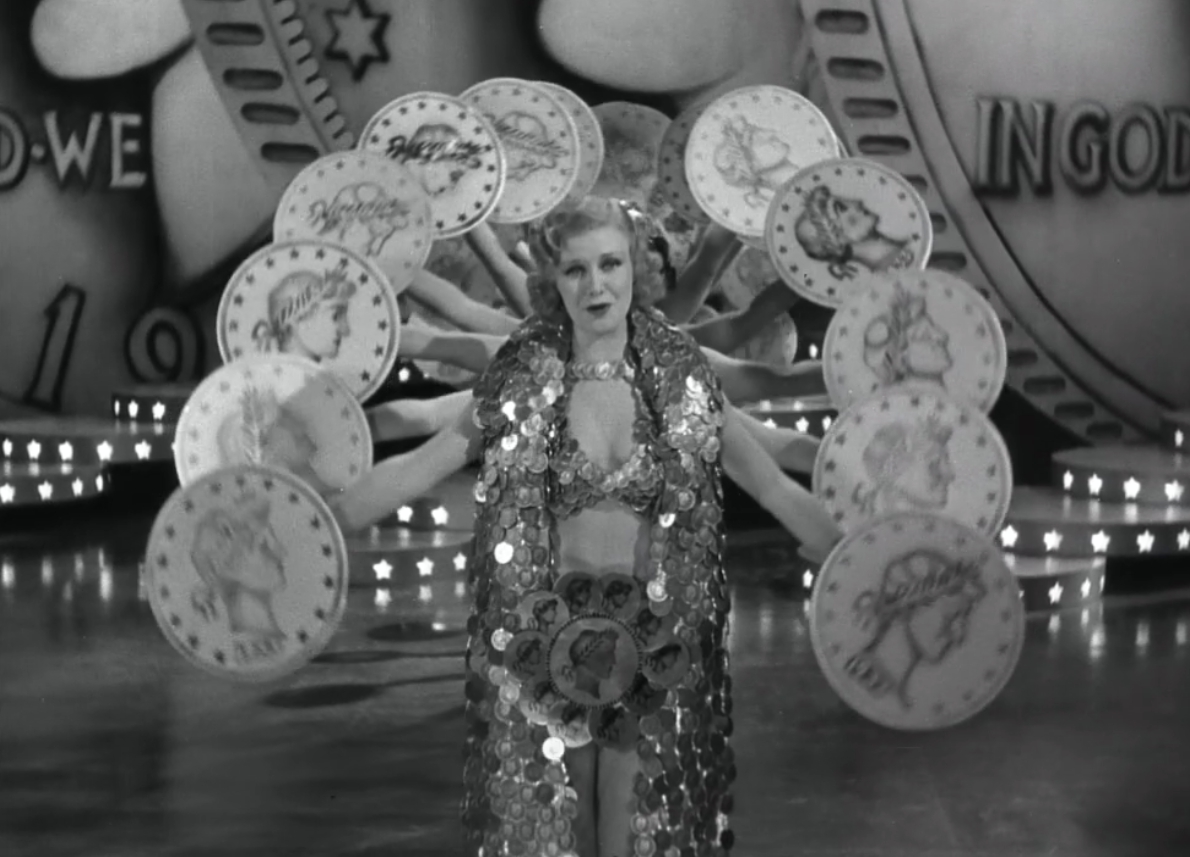 ………………………………………………….
It follows four aspiring actresses who struggle during the Great Depression. They get a call for work and make a new successful show. But in the background a variety of shenanigans ensue where the girls make fun and try to use rich men. It sounds like too much story for an hour and a half film, but they manage to make use of all these storylines so well.
Let's first talk about the characters and then I will comment upon each and every musical number. I absolutely loved the characters in this film as they are so well developed and actually a lot of fun. The group dynamic is so well established and they work beautifully as a team.
The acting is sometimes clunky with some problematic performances, but most of the actors and actresses did a fine job with the highlights being Joan Blondell, Aline MacMahon and of course Ginger Rogers.
Lawrence is such an amusing, funny character and of course Fanuel is hilarious. A stereotype for sure, but they made fun of him so well with the highlight being that Pekinese scene which is so funny. The film actually makes fun of these types of men more so than gold digging women which was refreshing to see.
………………………………………………….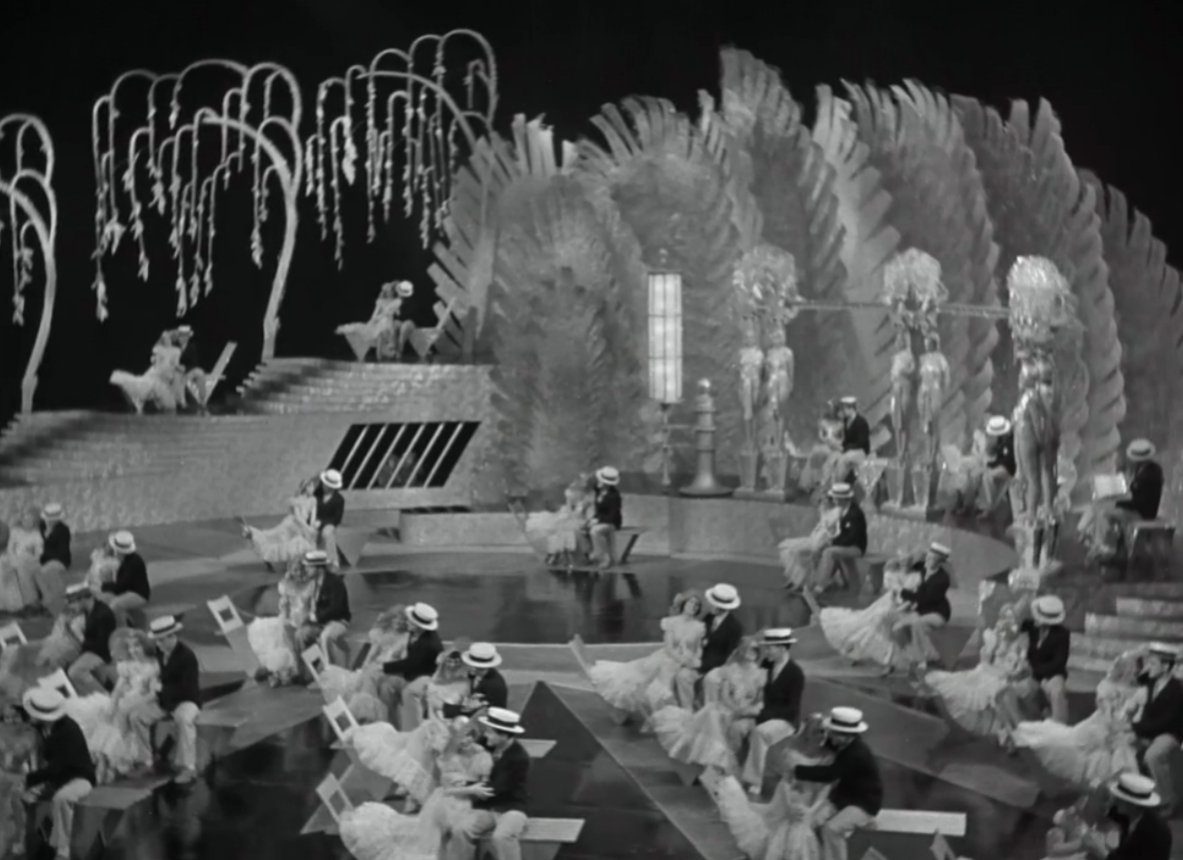 ………………………………………………….
Polly and Brad are the straight duo here and thus more boring, but still essential and their relationship is sweet. Fay is bitchy and fun and Carol is the best developed character here for sure. But the standout one has to be Trixie who simply steals the show with a bunch of highly entertaining, hilarious quotes. Whatever came out of her mouth was bound to make me laugh.
Gold Diggers of 1933 is a glorious early musical and one of the very best of the thirties. The film is fantastic as a drama and especially as a comedy, but it succeeds tremendously in the musical sequences thanks to a bunch of unforgettable, simply fabulous songs and a great score.
We're in the Money is naturally the standout song here which I just love so much. Not only is the song extremely catchy, incredibly entertaining and great to sing along to, but it also features actually very serious, dark lyrics. The song is so well written and sung leading to a standout opener for the entire film.
Shadow Waltz serves its purpose as the romantic spot in the film, but is much less memorable than the rest of the songs. I've Got to Sing a Torch Song is pretty good, but again not all that memorable. Both of these songs are good, but not as great as the rest.
………………………………………………….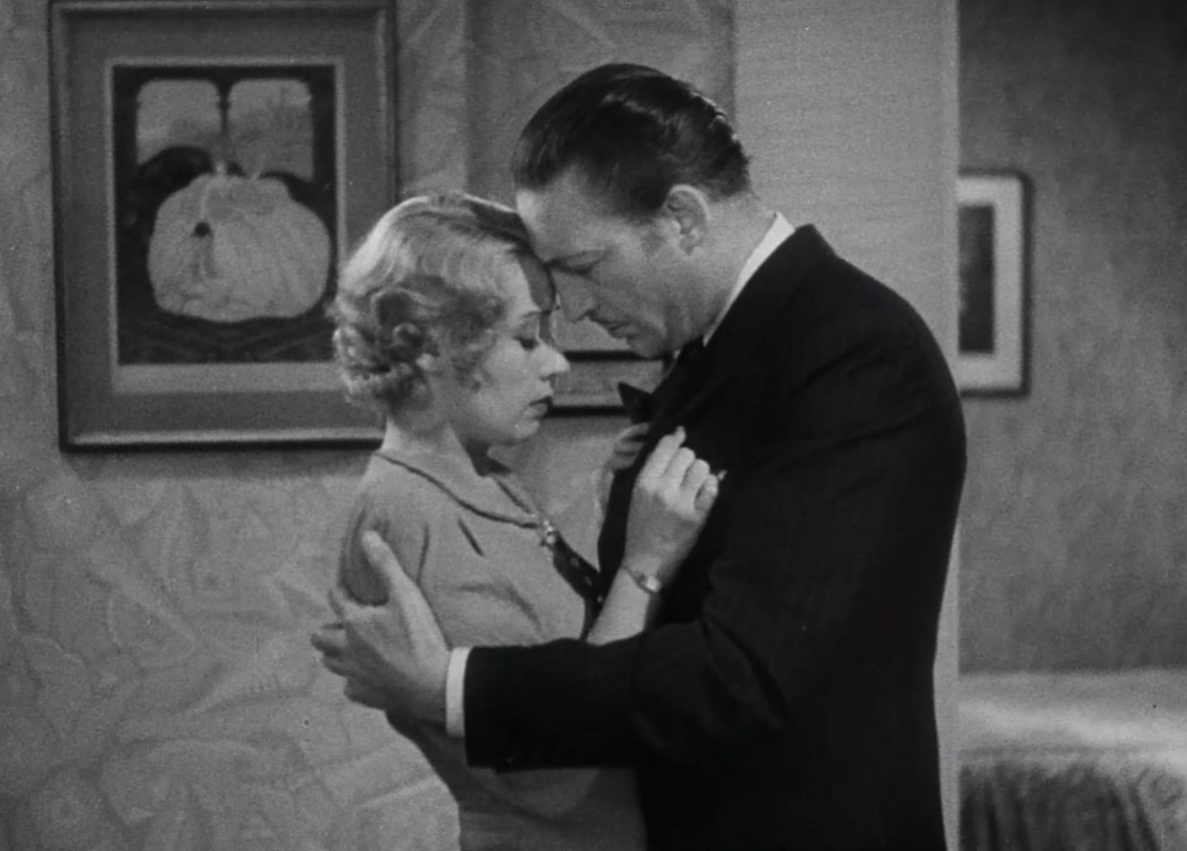 ………………………………………………….
Pettin' in the Park is simply fabulous. The song itself is very good and with excellent lyrics, but it is the visuals that count here. The production design here is simply unbelievable how good it is and thus honestly groundbreaking. The costumes, the poses, the dances – everything is so well composed with the highlight being its Pre-Code sexy streak with a lot of innuendos and mild nudity.
Remember My Forgotten Man is another highlight of the film. The film closes with this musical number which I did not expect at all. It left me shaken and sad. The song is about the Great Depression and most specifically about how everybody forgot the heroes of WWI and how those men are unemployed now. This segment is beautifully shot, very dark and simply heartbreaking in a very haunting manner.
And I have to congratulate Looney Tunes and Merry Melodies on how timely they were as I recognized all these songs from their parody films: 'I've Got to Sing a Torch Song', 'Pettin' in the Park' and 'We're in the Money' are all films that utilize on titular songs so well.
So Gold Diggers of 1933 is a great film, but not a perfect one. Some of the acting is, as I said, clunky and the pacing is very problematic as it is incredibly fast and thus rushed at times. It needed a bigger runtime to accompany its rich storyline. But the direction is phenomenal, the dialogue is clever and the humor is fantastic as the film is very funny and frequently even hilarious. Those gold digging scenes are priceless.
………………………………………………….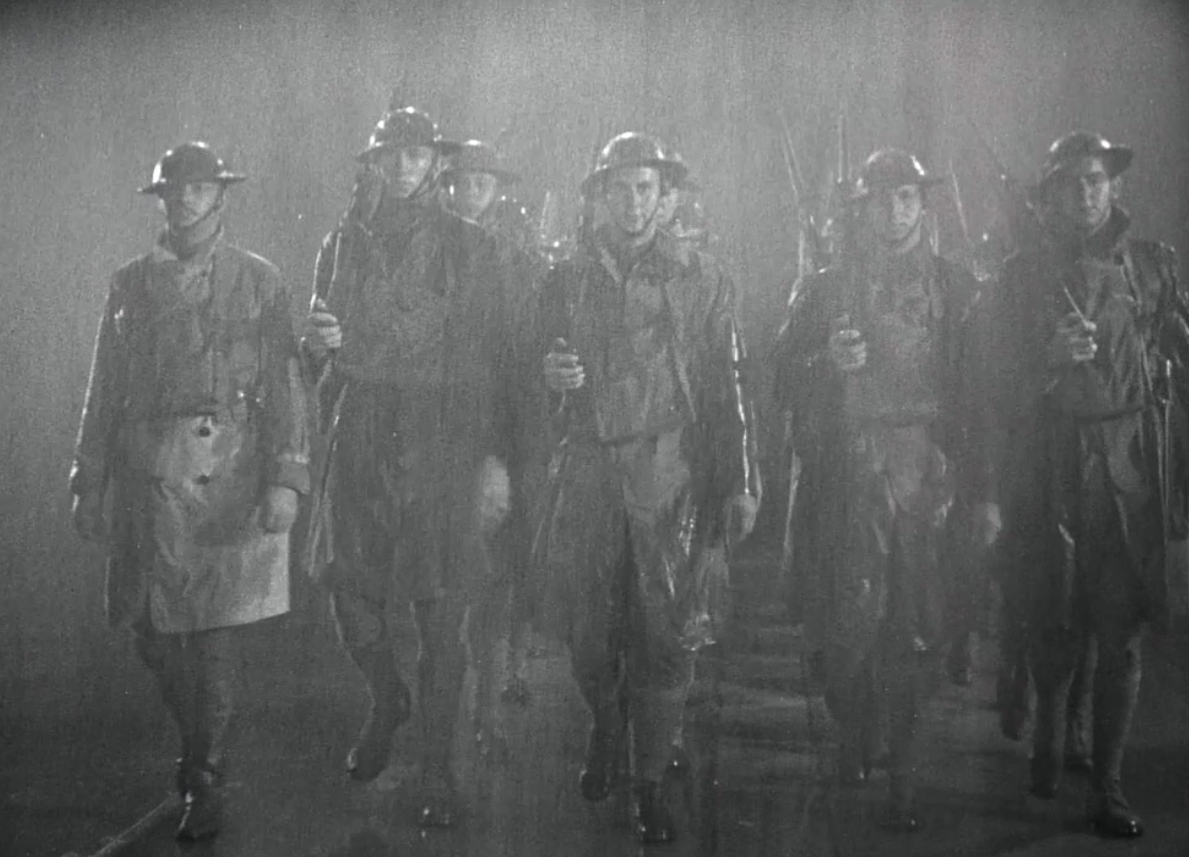 ………………………………………………….
But it is its variety of tones that make this film a winner in my book and one of the finest, most underrated musicals ever. It is funny, but also poignant, heartbreaking and serious while being very sensual and sexy too. I loved the production design here as all numbers are visually spectacular.
Gold Diggers of 1933 is way too fast paced, but very funny and frequently hilarious while also being very serious and poignant at times. It is tonally diverse and very accomplished while featuring groundbreaking production design, excellent costumes and stunning choreography. The dialogue is clever plus the characters are memorable and a lot of fun. We're in the Money is such a fantastic, very catchy song which is so well written too; Pettin' in the Park is visually spectacular, sexy and hugely entertaining; Remember My Forgotten Man is unexpectedly serious, dark and hauntingly devastating. All of these musical numbers are amazing leading to a hugely underrated film which is one of the best musicals of all time.
My Rating – 4.5