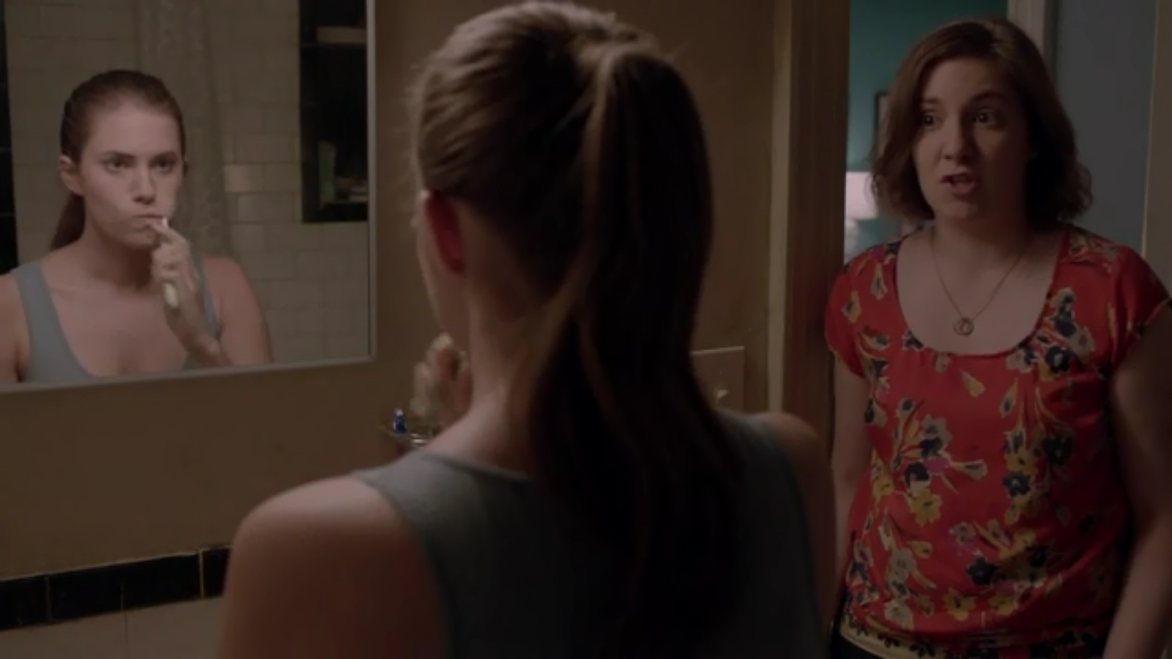 ……………………………………………………………….
Girls Season 1 Review
Girls is a 2012 dramedy TV show starring and directed by Lena Dunham. It is a mostly unpleasant, yet realistic series.
……………………………………………………………….
"Holding on to toxic relationships keeps us from growing"
……………………………………………………………….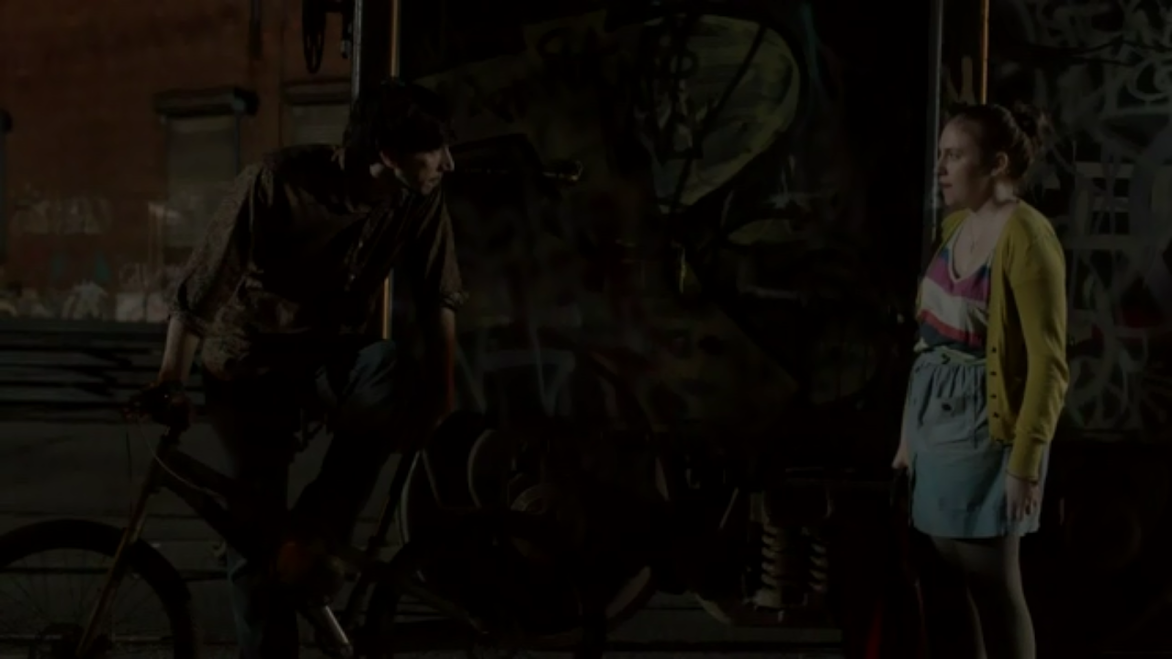 ……………………………………………………………….
It follows four young women living in New York City. First of all, I find its comparison to 'Sex and the City' not only unfair, but also not particularly applicable. To me, this is anti 'Sex and the City' because it is just so opposite from that show in most of its aspects. The friendship here is much more grounded in reality and not much of a friendship at all. The characters are unlikable, conceited and selfish and their faiths are very much influenced by that, at least thus far. I also liked its more raw and realistic approach to sex and sex scenes were too graphic, but still interesting and I liked how it was portrayed. The entire show is very realistic which I loved about it, but those extremely unlikable characters can be a double-edged sword at times given how the show isn't really fun to watch, but rather unpleasant at times. It isn't much of a comedy and is much more of a drama than a dramedy.
The first season consists of ten episodes and all of them are either 3.5 or 4 star quality for me. That means that not one of these episodes is bad, but it also means that not one of them is great as all are just quite good and never great as all of them have some annoying developments in them that take away from the overall quality and the experience.
……………………………………………………………….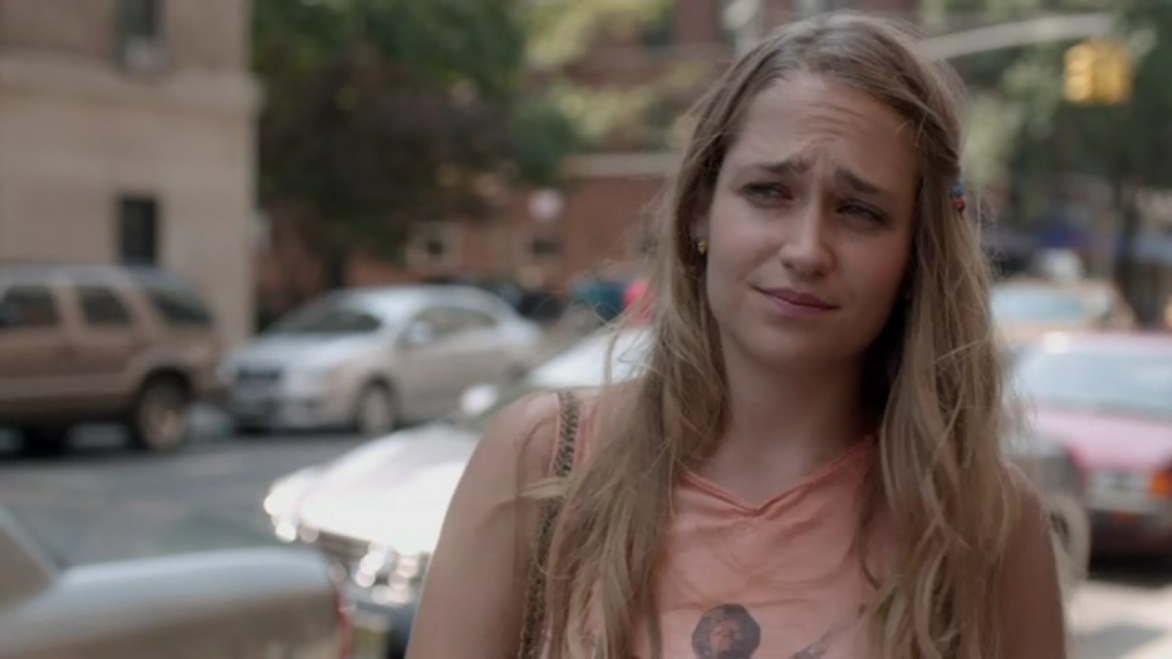 ……………………………………………………………….
I will now talk about each and every character and thus I will also elaborate on their stories and most of the developments in this first season. The supporting characters are all pretty good and well developed and I really found it interesting how most of the men here are good people, quite the contrast from the girls. Charlie is the best example of that. I just felt sorry for the guy as he is so reliable and so good-natured and yet was stuck with Marnie who was awful to him. But that is relatable as there are a lot of people like him who are too good and thus end up being the victims in a relationship.
Jeff is a typical old man who got infatuated with Jessa and wanted to cheat on his wife, but she thankfully turned him down. As for Katherine, I didn't get why she wanted for Jessa to return and that was odd as was her entire character. Thomas-John is a decidedly annoying man as he's written that way and I've had a big problem with the conclusion to Jessa's story this time around. The wedding of these two came out of nowhere, but not in a good way. It was odd and too abrupt.
……………………………………………………………….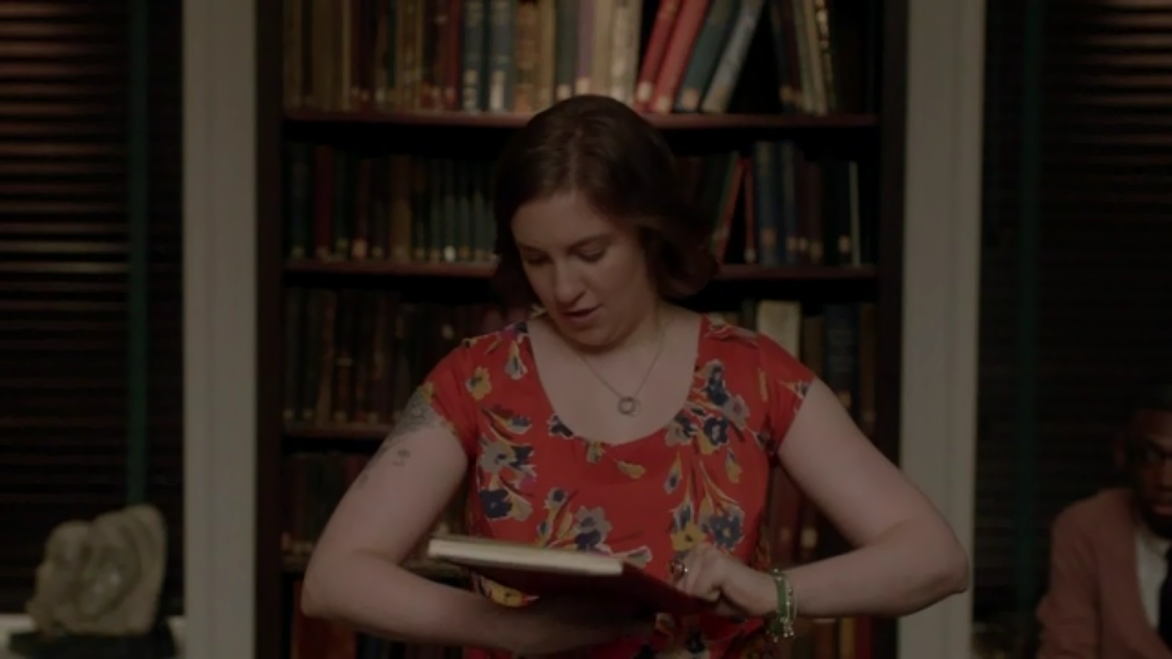 ……………………………………………………………….
Elijah is a somewhat typical gay character, but I loved every conversation he had with Marnie and Hannah and how he put them in their places. He is one of the rare people that knows exactly how awful those two are. Hannah's parents are so likable, I loved their relationship and especially how they portrayed an old married couple that still has sex. That was great and every scene with them was a winner in my book. I really liked Ray as well. He could be annoying at times, but he is a realistic character as is everyone here and I liked his relationship with Shoshanna.
Speaking of her, she is the only girl here that is frustratingly underdeveloped. I don't get why she continues to be sidelined. Her virginity was a big arc for her here and I liked that she lost it in the end as I wouldn't like for it to drag more. She is somewhat of a caricature, but the reason why she's good nonetheless is because she is very likable, charming and at times quite funny in her weird behavior and lines. I really like her and I hope she'll get more to do later on.
……………………………………………………………….
……………………………………………………………….
Jessa is extremely annoying to me as I just strongly dislike her type. She is such a conceited, selfish woman that is always acting 'cool' and never paying attention to anyone or anything. Cocky and arrogant are some of the worst character traits which is why she was so frustrating to me along with her also being not as well utilized as Hannah and Marnie.
Marnie is just awful. I hated her and even though I came to somewhat sympathize with her in the second half of the season, I still hated her for being awful to Charlie and for being such a terrible person to begin with. She isn't as bad a friend as others here are, but how she treats men is just appalling.
……………………………………………………………….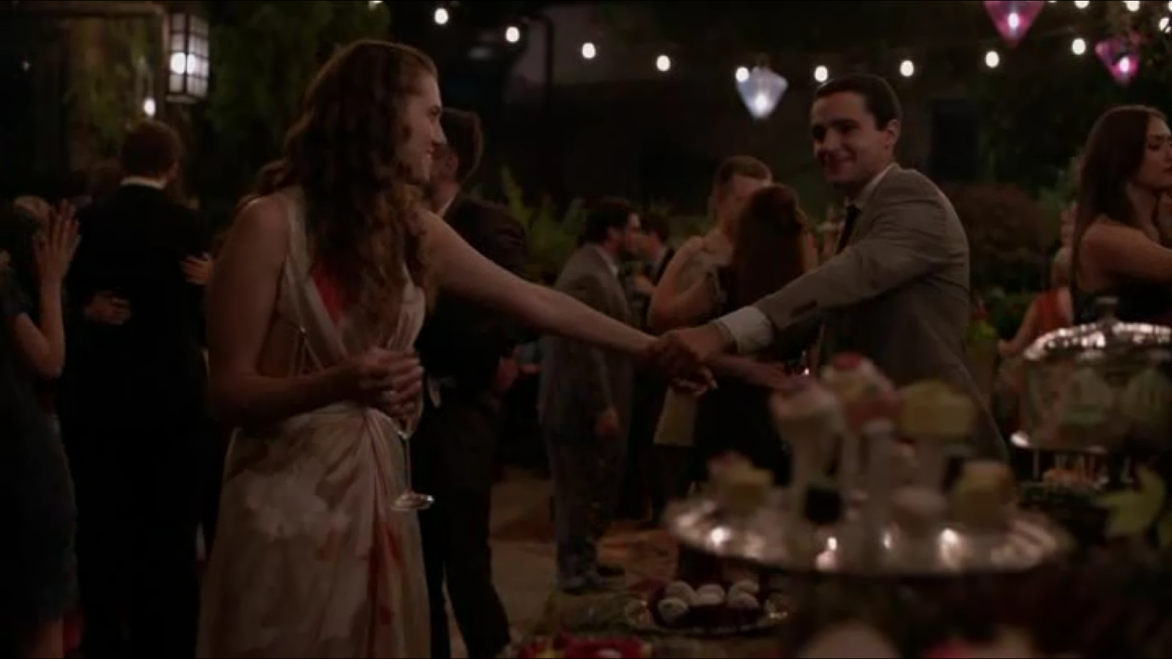 ……………………………………………………………….
Girls is such an unpleasant at times viewing experience as it has not one, but three extremely unlikable characters. At first, I hated Jessa the most. Then I switched my hatred towards Marnie. And finally I landed on Hannah as she truly is the absolute worst, such a horrible human being. Her constant selfishness really got on my nerves, she treated Marnie horribly which is why I loved their final confrontation and that it had big consequences. She is never a good friend, she was also horrible to Adam near the end and she masks her selfishness and many awful traits with a facade of her insecurities, mainly of her figure. That means that she is also extremely manipulative towards both her parents and her friends and boyfriend and she is just too lazy, selfish and plain horrible at times to be forgiven.
Adam is the most interesting main character here mainly because he was the most seemingly shallow guy at first, but then he was quickly developed to become a very fascinating figure. His troubled past, his crazy personality and his evident care towards Hannah all led to such an interesting character and I liked their relationship and the season ended on a high note with those two.
……………………………………………………………….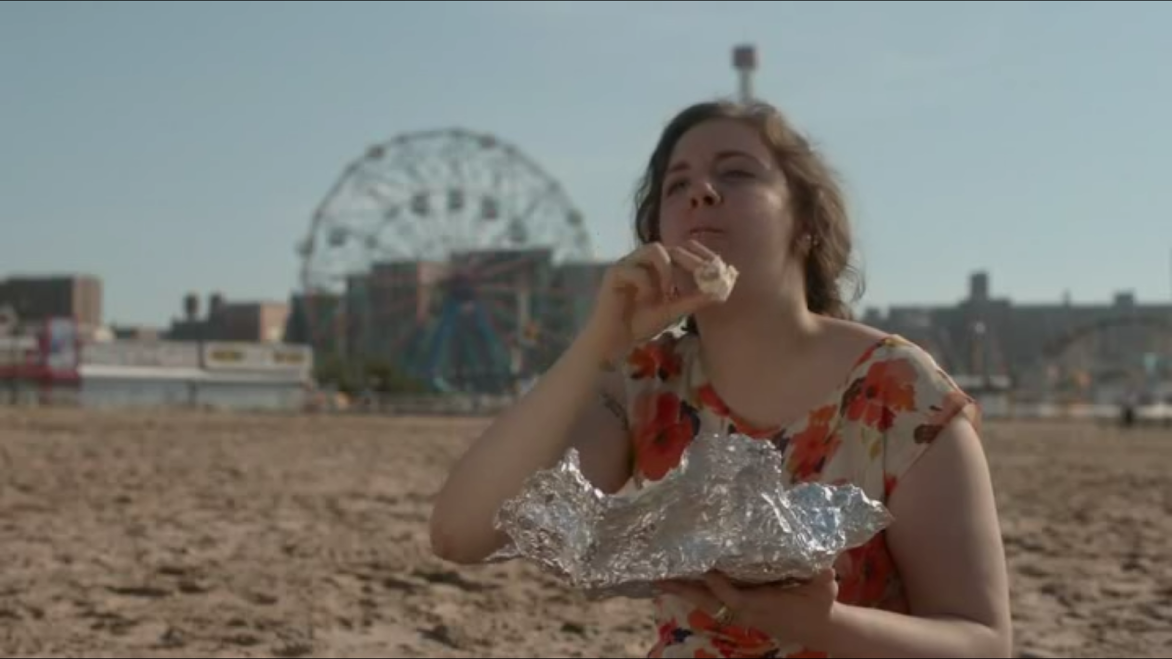 ……………………………………………………………….
Girls is really well made with excellent cinematography and superb direction from Lena Dunham. She also gave the finest performance of the bunch and that is so commendable. But Jemima Kirke, Zosia Mamet and Adam Driver are also really good in their roles and everyone here really did a great job. This season overall was quite strong, but still had its many unfortunate plot points including Jessa's wedding, Shoshanna's drug scene and a really slow and somewhat frustrating start. It also never achieved greatness which is frustrating given its potential and it is at times way too unpleasant to watch. I've constantly had the urge to punch either Marnie or Jessa or Hannah and that was a weird feeling. The show is maybe too realistic for its own sake. Plus its humor is not that present. It did provide a few chuckles here and there, but it was never hilarious and I wouldn't really call it a dramedy.
The first season of Girls is never great and is too unpleasant of an experience, but I liked its realistic edge and those characters were so unlikable and sometimes even terrible, but so well developed and with mostly satisfying arcs. The show is also well directed and acted with good dialogue and it was overall a satisfying experience.
 ……………………………………………………………….
Worst Episodes: Pilot and Weirdos Need Girlfriends Too.
Best Episodes: All Adventurous Women Do and Leave Me Alone.
My Rating – 3.9
……………………………………………………………….