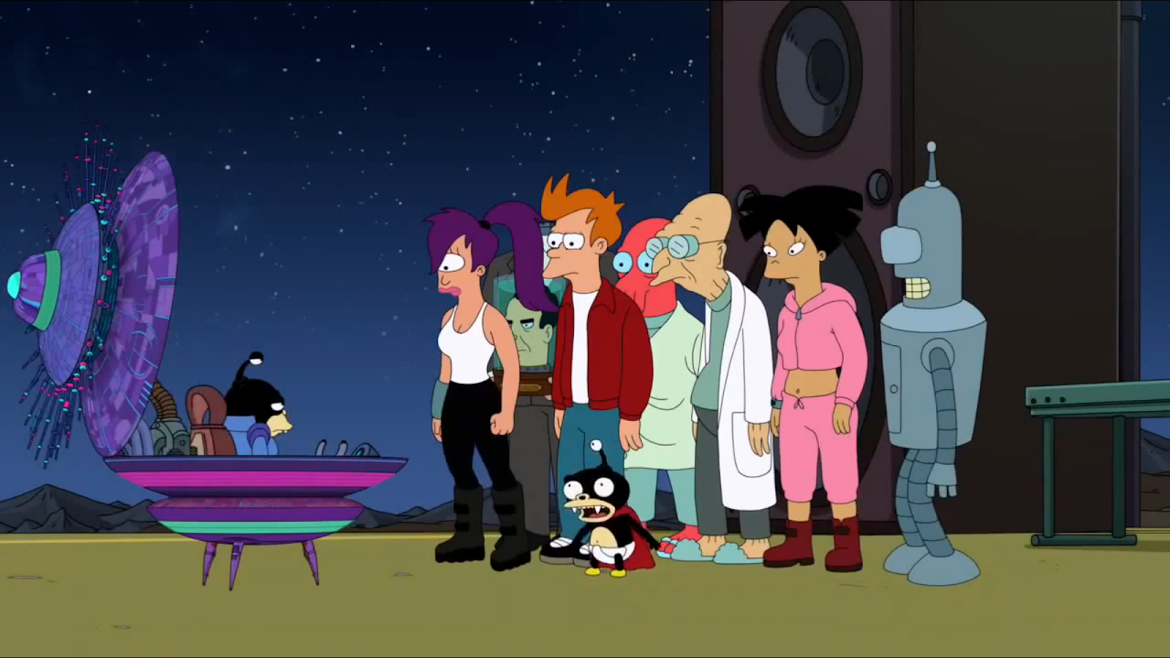 ……………………………………..
Futurama Season 7 Review
The seventh season of Futurama is one of the better, but not the best, ones with its fair share of excellent installments and it is a great closing season for the series.
……………………………………..
"You can't simply know something by assembling a committee of words!
That's it! I'll assemble your committee!"
……………………………………..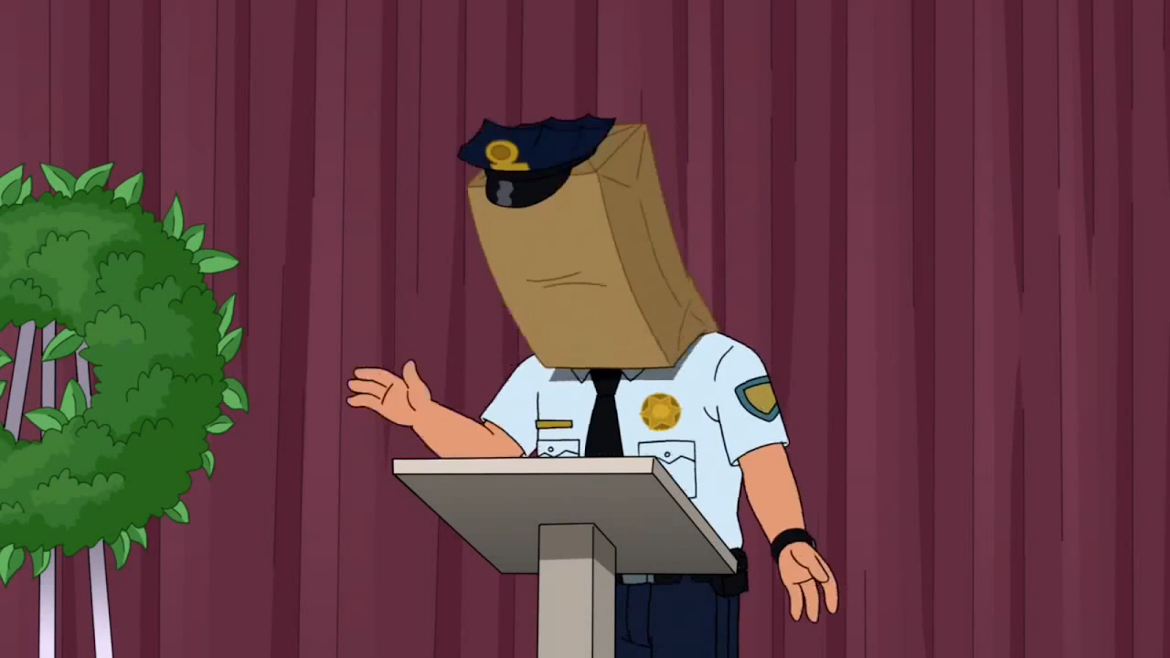 ……………………………………..
The Bots and the Bees is a pretty good, if far from great episode that features a solid Bender storyline in which he accidentally gets a son with a promiscuous soda machine. I liked here the most the fact that Bender proved to be a good dad. A Farewell to Arms is overly emotional and even if it was an interesting parody episode, it wasn't the most original one.
Decision 3012 is a very good and funny social commentary on Obama's birth certificate that featured a for once good use of Nixon and the episode is political, but also clever and frequently funny. The Thief of Badhead is such an authentic, truly one of a kind episode which again finds a good use of Bender who is great here. But the overall story is immensely original and certainly memorable.
Zapp Dingbat is such a hilarious episode. Leela's mother begins dating Zapp and of course that was bound to get funny results. The episode is very amusing with an excellent sense of humor and a great use of Zapp who unfortunately didn't get much to do in this season. The Butterjunk Effect is rarely funny, but Amy and Leela's dynamic here is terrific and the setting and plot are fun.
The Six Million Dollar Mon is as boring and us unfunny as you would expect from a Hermes episode plus its robotic storyline felt pretty uninspired to me personally. Fun on a Bun is pretty interesting in its concept and sometimes amusing, but is mostly forgettable.
……………………………………..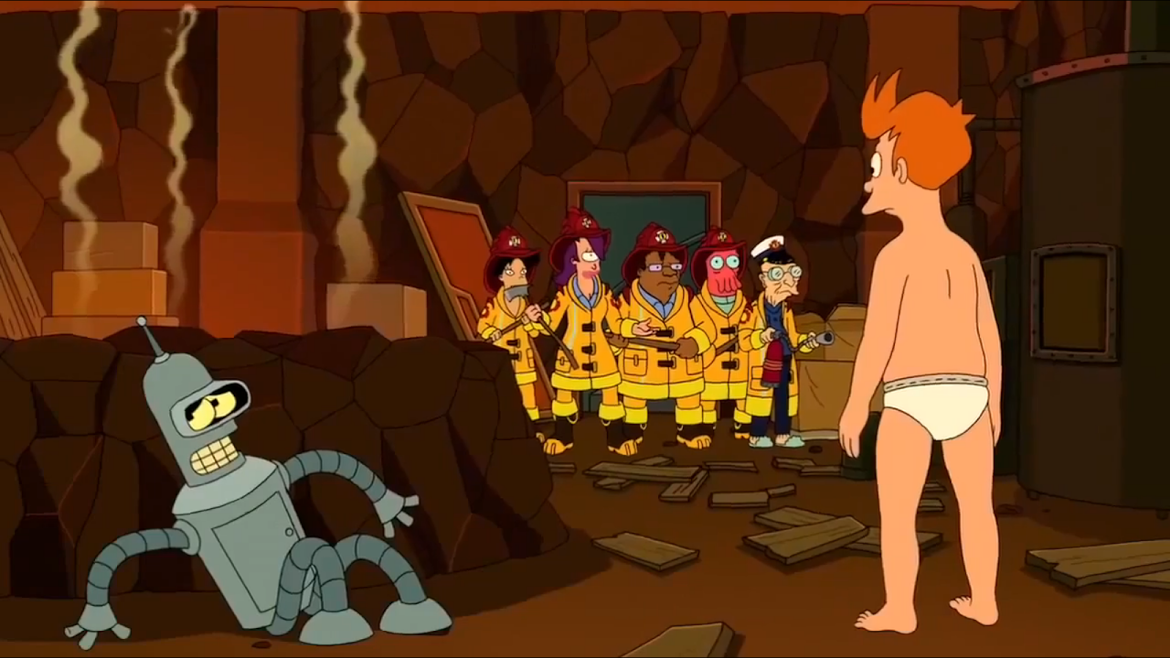 ……………………………………..
Free Will Hunting is another boring, typical and ultimately immensely forgettable episode with a weak use of Bender. Near-Death Wish is somewhat odd for featuring an emotional Professor Farnsworth storyline, but it still worked surprisingly enough as watching him as a kid with his parents was heartwarming.
31st Century Fox once again finds Bender at his best and he is the highlight here. But the overall fox hunting story was well animated and interesting to me plus the animal rights were so well utilized as a theme. Viva Mars Vegas is boring and forgettable and not even Zoidberg could save it with his signature humor.
Naturama is such a unique and yet odd animal-centric Futurama episode where we follow the crew as various animals done in a typical nature documentary fashion. Some parts worked better than the others, but overall it was well animated, fun, original and the highlights were the Professor and Mom of course. Forty Percent Leadbelly again finds Bender pursuing a singing career and the end result is rehashed and clichéd.
……………………………………..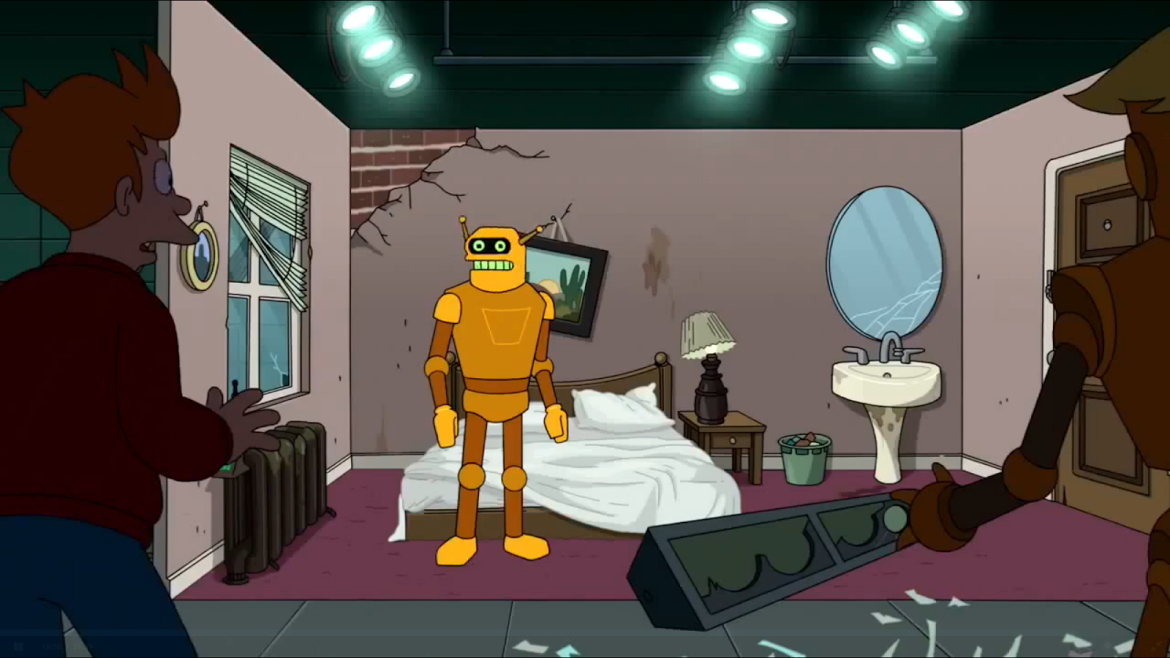 ……………………………………..
2-D Blacktop features a forgettable first half, but the second half is so great in its crazy 2-D antics which were both original and funny in the best Futurama fashion. T.: The Terrestrial is certainly amusing with a great relationship between Fry and Lrrr's son, but the overall parallel and parody was too obvious.
The Inhuman Torch is amazing! Looking at the premise alone, I was expecting the worst. But surprisingly and quite stupendously, this turned out to be one of the best episodes of the seventh season. Bender becoming a hero, but hiding it with Fry was a touching moment for both of them. Their friendship was beautiful to witness here and this is the most human that Bender has ever been.
Saturday Morning Fun Pit features three Saturday Morning cartoons parodied. I love these kinds of episodes and it was great watching three distinctly different animation styles present here. To me G. I. Joe was disappointing and it ruined what could have been a classic episode, but The Smurfs/Strawberry Shortcake subplot was genius and funny and of course Scooby-Doo is the highlight. What they did here was to perfectly make fun of that ridiculous show and the laughs came by quickly and made a big impact.
……………………………………..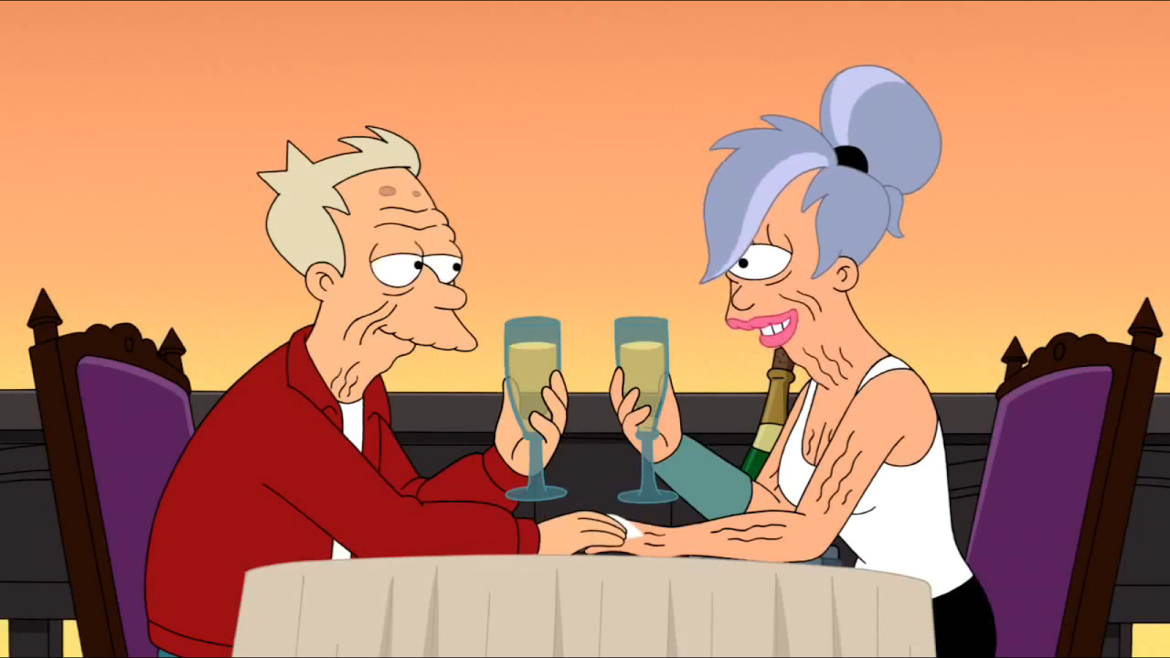 ……………………………………..
Calculon 2.0 is phenomenal, it is actually one of the best, if not the best, parts with this character. It just might be the most important one and a great swansong for him. Watching Calculon get resurrected from death to be ridiculed for his old-fashioned acting. But he eventually delivered a great performance and died happy in a wonderful moment.
Assie Come Home puts Bender's ass at the center and surprisingly, it is solid and actually quite moving in a weird way. Leela and the Genestalk is a very charming and sometimes even authentic rendition of this famous fairytale that was unfortunately undone by its very obvious ending.
Game of Tones features a wonderfully mysterious, always engaging storyline with a great use of Fry and his past. It is sentimental, but not overly emotional and its parody is very good and interesting. Murder on the Orient Express isn't as funny as it should have been, but it is sometimes amusing and is mostly a very good parody of this famous movie with a couple of great twists.
……………………………………..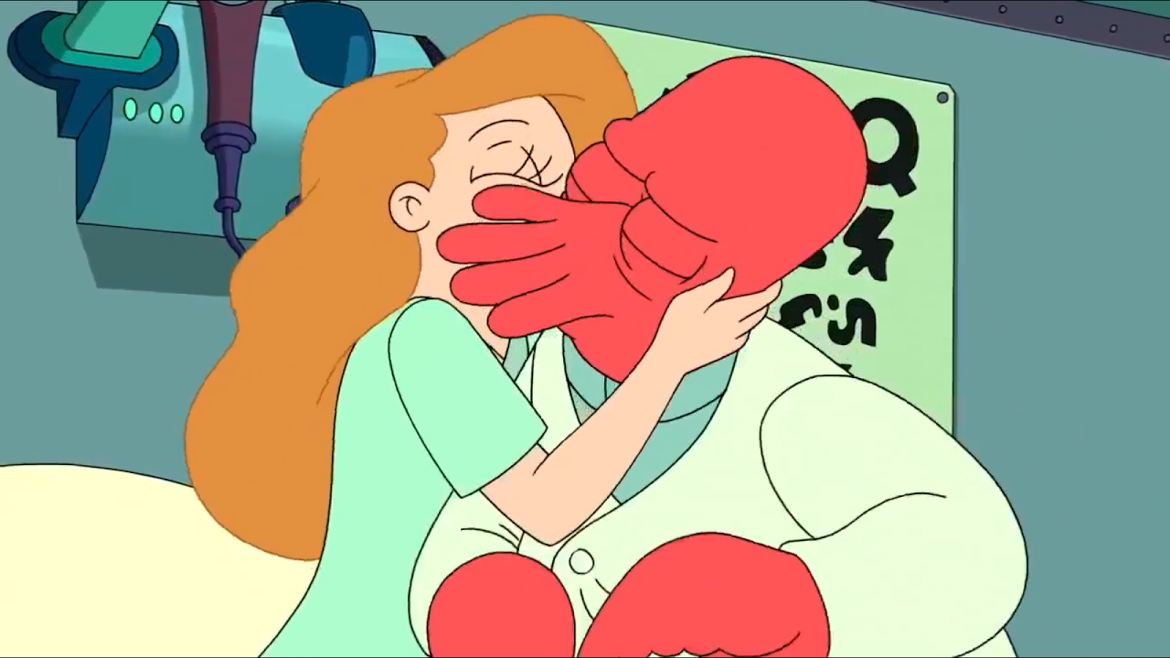 ……………………………………..
Stench and Stenchibility features Zoidberg finally getting a girlfriend who loves him and of course that was wonderful to witness. Such a beautiful and to me very satisfying episode as I love this endearing character. Meanwhile is of course terrific. It was a great way to end the entire show with Leela and Fry getting their very emotional and yet subtle and wonderful conclusion. I loved its time travel, I loved all of its characters and yet the highlight is its heart and the ending was fitting and satisfying.
Overall, I really liked this season. It definitely has its problems and it has its weaker episodes and it relies too much on parodies, but it features Bender at probably his best as he got so many terrific episodes here and actually all of the characters got their moment to shine. I am sad that this is it and truly the series suffered as it was cancelled so many times, but in the end, it remains one of the best and most consistent adult animated shows and with this season, it got its proper and very satisfying conclusion.
 ……………………………………..
Worst Episodes: The Six Million Dollar Mon, Free Will Hunting, Viva Mars Vegas and Forty Percent Leadbelly.
Best Episodes: The Thief of Baghead, The Inhuman Torch, Calculon 2.0, Game of Tones, Stench and Stenchibility and Meanwhile.
My Rating – 4.2
……………………………………..