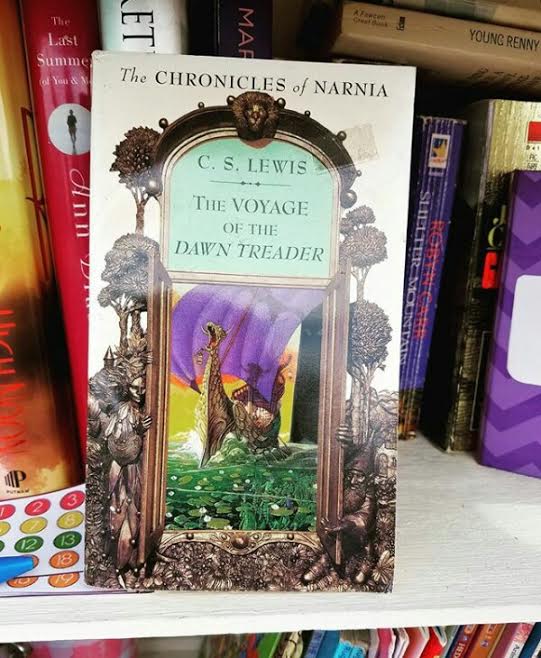 …………………………………………………
From the Page to the Screen – The Voyage of the Dawn Treader
The Voyage of the Dawn Treader is a classic 1952 fantasy novel written by C. S. Lewis. It is one of the better entries in the series with some of the author's best writing and superb world building. It is a wonderful novel that ranks as the most adventurous story in the Narnia universe.
THE FILM ADAPTATION
The film was released in 2010 and it once again went on a downward spiral from the previous entry in the franchise receiving mediocre reviews and even weaker box office. And I can definitely understand the mild response as this movie is very weak and an unfortunately incompetent adaptation of the book for the most part.
PLOT
It does some things right, but it is mostly not really faithful and nowhere near as adventurous as the source material. And because they changed the story with the introduction of those supernatural, very annoying elements, the entire story suffered and became clunky.
WINNER – BOOK
CHARACTERIZATION
Those supernatural elements ruined the character development too. Definitely Will Poulter was so well cast as Eustace and his relationship with the mouse is better here than in the book, but the rest of the characters are seriously shortchanged with Lucy and Edmund being the worst offenders.
WINNER – BOOK
…………………………………………………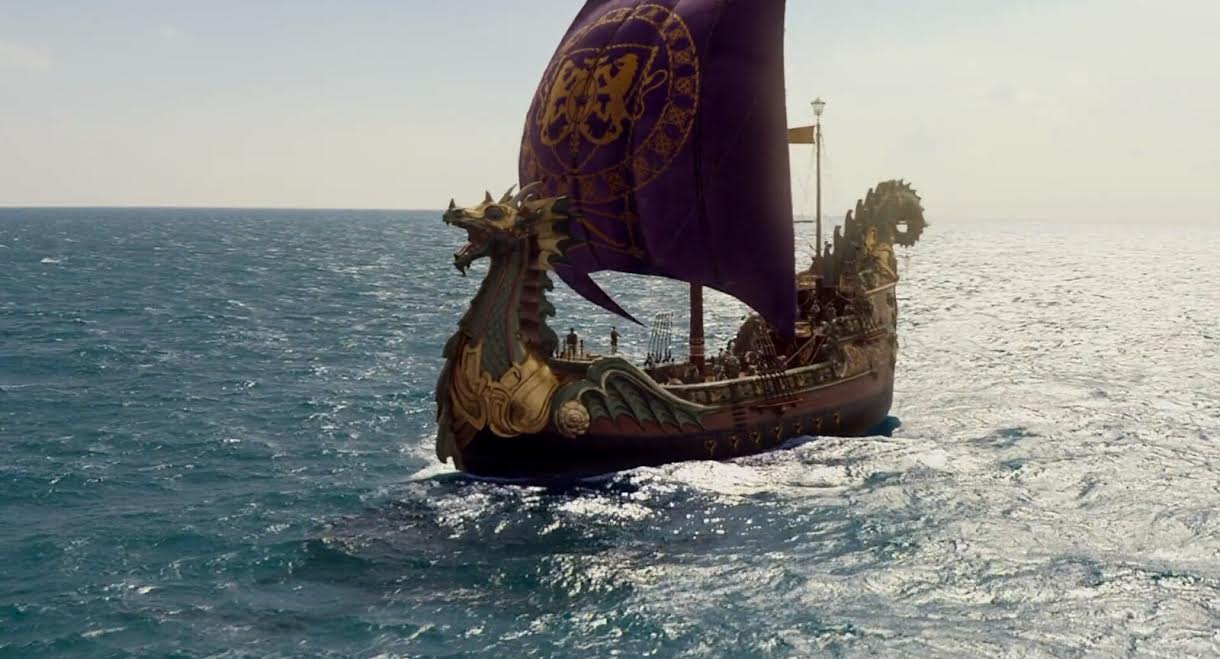 …………………………………………………
EMOTION
The movie has its heartwarming ending, but because the storytelling was weak and because the pacing is slow, the emotion wasn't as earned as it was in its wonderful, touching source material.
WINNER – BOOK
THEMES
In the novel, everybody learns something and the messages are strong and the characters learn their principles. But by introducing supernatural elements, the film thus shortchanged the novel's sophisticated themes and character growth and that was beyond frustrating to witness.
WINNER – BOOK
TECHNICAL ASPECTS
Even in this usually movie favorable category, the film loses unfortunately. That is because the book features some of Lewis's best writing, in particular the descriptive passages. The world building and the adventure are off the roof and the cinematic adaptation just never managed to capture that.
WINNER – BOOK
BOOK 5: FILM 0
This is obviously a clear victory in every single category. Now, the movie is not bad, do not get me wrong. It looks and sounds good and it has some great scenes, but it is mostly a missed opportunity as the filmmakers did not even understand the novel and thus the film lost the point the book was trying to make and it is just never as adventurous as its high-spirited source material is.