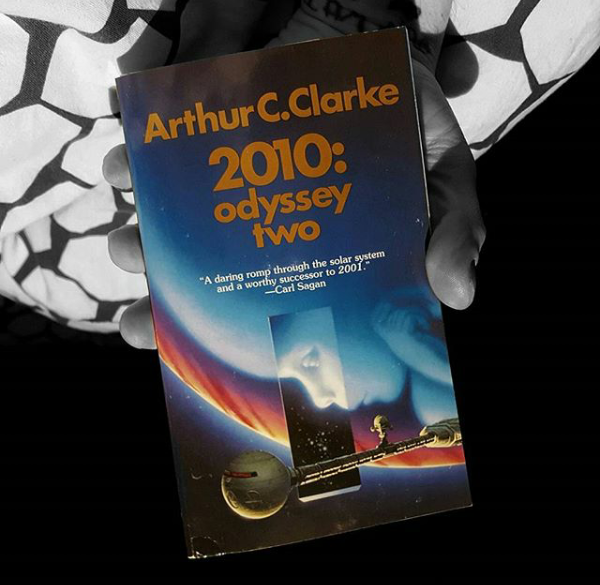 …………………………………………………
From the Page to the Screen – 2010: Odyssey Two
2010: Odyssey Two is a 1982 science fiction novel by Arthur Clarke. It is the second entry in the Space Odyssey series and it is such a good, exciting and different story. It once again deals with many different things, this time around with Europa, Jupiter and the collaboration of Americans and Russians in space exploration. All of those are very well utilized leading to such a stellar sequel that also gives us some great answers to previously posed questions.
THE FILM ADAPTATION
The film adaptation was released in 1984. It was directed by Peter Hyams and stars Roy Scheider, Helen Mirren and John Lithgow. It is not a great movie and some of the changes in adapting it were certainly not admirable, but it is still a pretty good, competent movie that unfortunately was not a box office success when it came out and is not as well regarded these days owing to it being overshadowed by its iconic predecessor. So let's compare these two.
PLOT
The story in the film is actually quite faithfully adapted but I still had a few problems with it. One is the exclusion of that awesome, unforgettable epilogue. That was unfortunate. And the second problem is the inclusion of a Cold War aspect to the story which was sorely not needed leading to a solid, but flawed adaptation.
WINNER – BOOK
CHARACTERIZATION
Unexpected as it may be, the character development is honestly stronger in the film. The characters in the book are flawed and not all that interesting, but here they are mostly much better developed and much more memorable. The actors are to thank a lot for that as they are very talented and it was quite interesting seeing Helen Mirren and John Lithgow so early in their careers and both were excellent here.
WINNER – FILM
…………………………………………………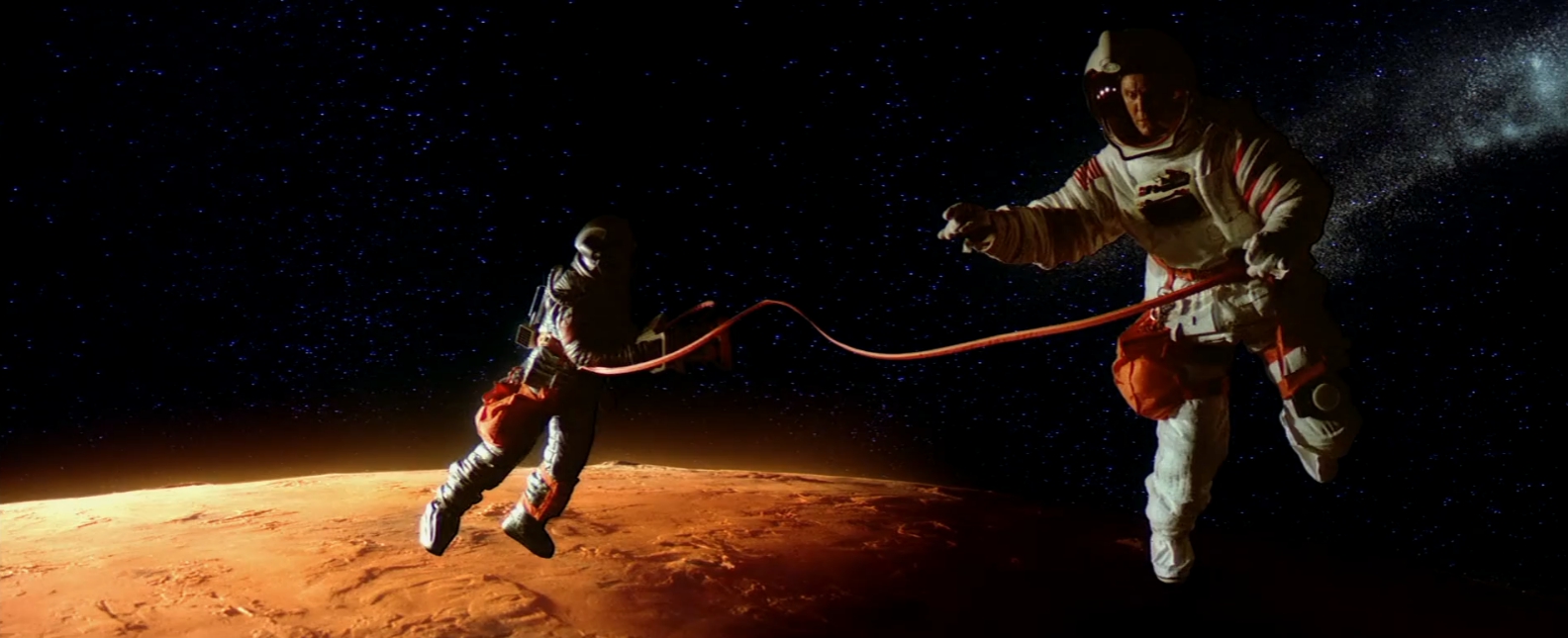 …………………………………………………
EMOTION
I thought that emotionally speaking, the film fared better than the book because some scenes were awe-inspiring and I definitely felt the excitement and fascination in some scenes more than I did while reading the book.
WINNER – FILM
THEMES
The epilogue in the book is very interesting and unfortunately not filmed. Although the film is faithful, it is not particularly sophisticated and naturally the novel is much better in that department. It again shows us the science of space travel, exploration and both Europa and Jupiter were so well described. And of course I loved his take on American-Russian space exploration and how the two nations can work together if they want to.
WINNER – BOOK
TECHNICAL ASPECTS
This is by far the weakest part of the movie. Whereas the book was so well written by Clarke with great descriptions, again an admirable use of science and a particularly memorable imagery, the film is this time around unfortunately dated with good score, but poor special effects work and it was an overall much less artistic, poetic and atmospheric take on the book than its predecessor was.
WINNER – BOOK
BOOK 3: FILM 2
This was a much closer race than I thought it would be as I preferred the book much more than the film. In the end, the film is a pretty good adaptation which benefits from better characterization and a more emotional investment, but the story, themes and especially the imagery are much better in the novel and thus this time around the book is a much better alternative whereas previously the two were pretty much on par.