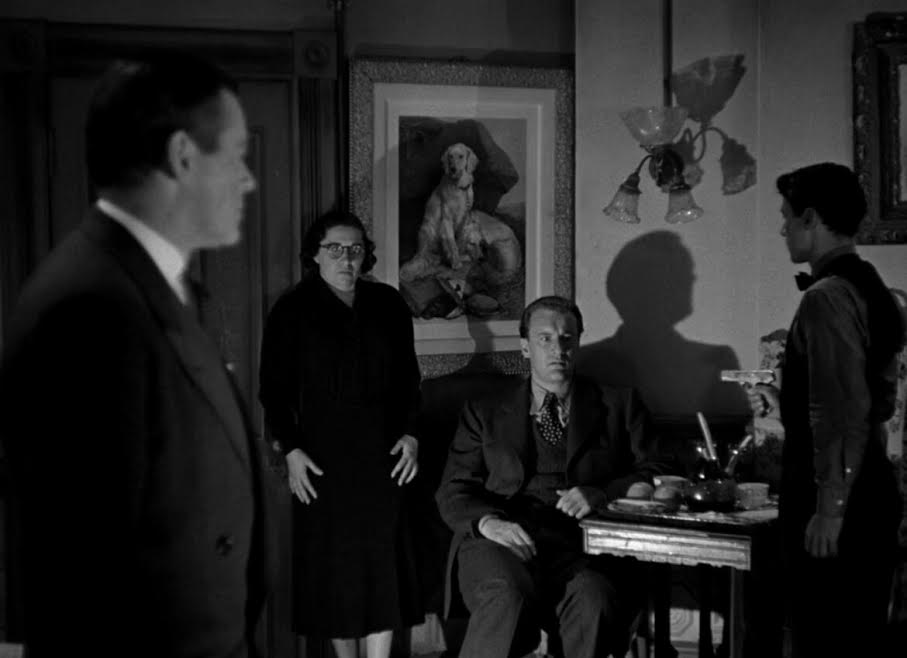 …………………………………………………………………………………
Foreign Correspondent Movie Review
Foreign Correspondent is a 1940 spy thriller film directed by Alfred Hitchcock and starring Joel McCrea, Herbert Marshall, George Sanders and Albert Bassermann. It is a disappointing movie.
…………………………………………………………………………………
"I'm in love with a girl, and I'm going to help hang her father."
…………………………………………………………………………………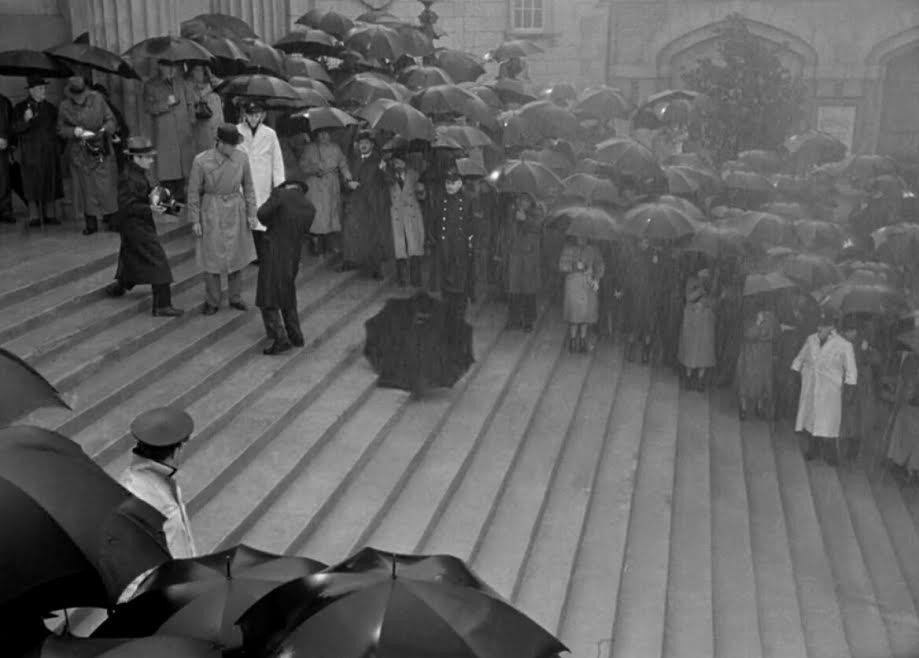 …………………………………………………………………………………
It is about an American reporter who tries to expose enemy spies in Britain who are involved in a conspiracy in the prelude to World War II. Now the plot is solid, if a bit too of its time. I liked the movie, but it is just solid and being solid isn't what's expected from The Master of Suspense. The major problem in terms of storytelling lies in its convoluted nature. I couldn't get invested in it because there were too many convoluted plot points, not great twists and turns and it was overall needlessly complicated.
Another problem lies in the character development and the acting. None of these characters were remotely interesting or memorable, at least not in my opinion. They are all solid and they are at least somewhat developed, but they just felt typical. Of the actors, everyone did a solid job, but none of them stood out which is weird as this is a really good cast of actors. It basically had no time for either of them to properly get their due and that is exactly what happened here.
If there is one thing Foreign Correspondent got right, those are the technical aspects. Wow, does this movie look great!. The cinematography is amazing and everything looks splendid with memorable imagery. The set design in this movie is brilliant, unforgettable and instantly recognizable from the windmill to the streets to the airplane.
…………………………………………………………………………………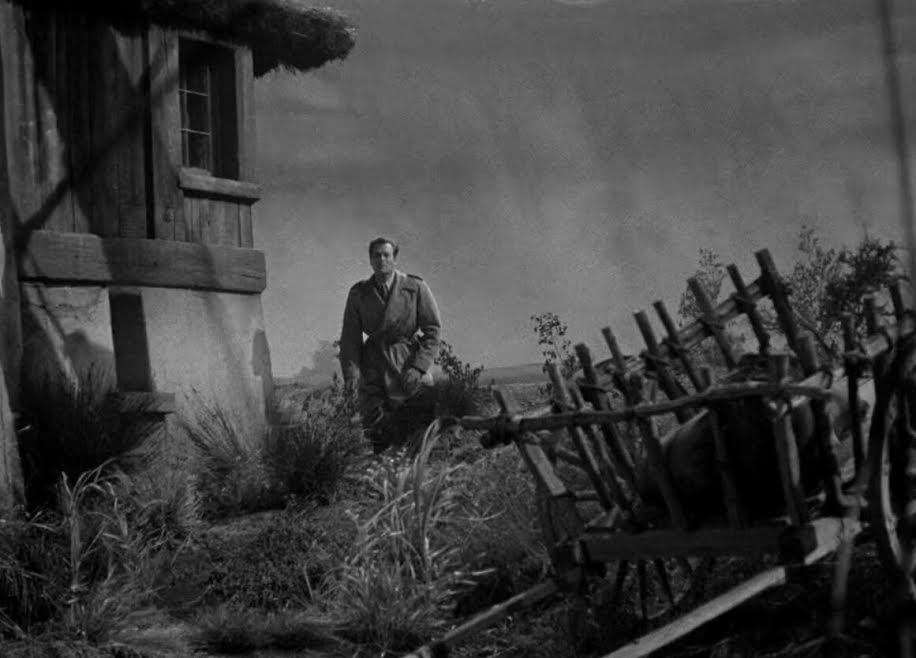 …………………………………………………………………………………
Definitely the action is very well utilized, but to me it was still overabundant and too much like a modern instead of classic thriller and I am always up for more classic. That is one of the reasons why it disappointed me. The pacing is awfully frenetic and yet at times dull. Very uneven as is the entire picture. The direction from Hitchcock is also problematic. It is obviously quite good, but not as great as you'd come to expect from him as the entire film doesn't run as smoothly as his other efforts and sometimes it felt to me that it was a pretty weak sum of some great parts.
That is this movie in a nutshell – works great many times as a singular scene, but when taken into context, it mostly falls apart. Now watching it after so many decades, it definitely is interesting as it was made just at the cusp of World War II and it does feel urgent. I also really liked is global feel as it makes use of various locations and nations in it which was a refreshing change in pace for the pictures of the time as was its emphasis on outdoors sequences. Some of the scenes are thrilling and intense, but I wished that more of them were like that. It definitely is more a spy than a thriller flick and its spy elements are certainly better utilized.
…………………………………………………………………………………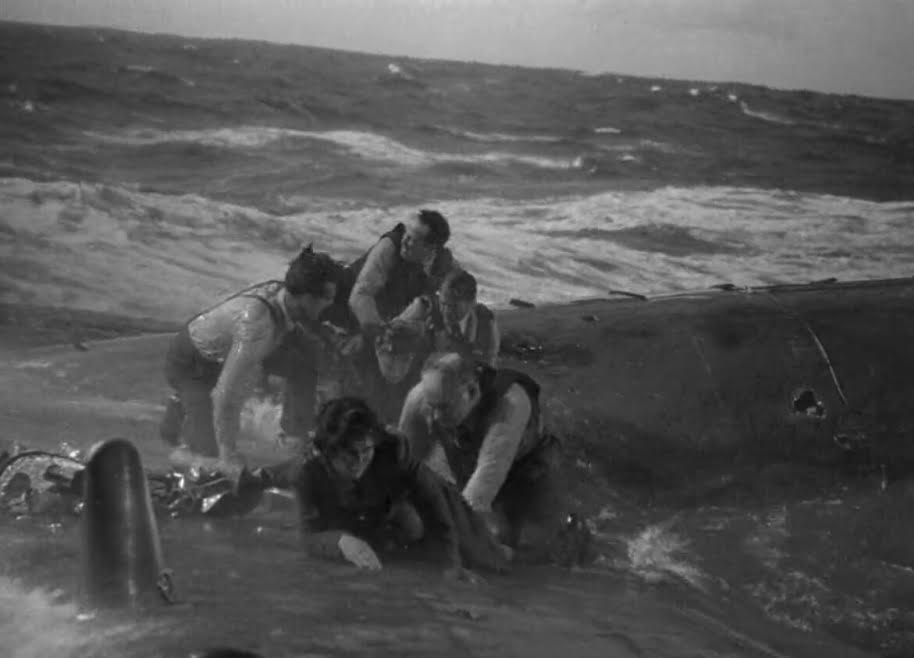 …………………………………………………………………………………
In the year of 'Rebecca' in which it came out, it is infinitely inferior and it is one of his lesser works. It is still a solid movie, but not up to his standards. As for its Academy Award nominations, Albert Bassermann's nod was deserved and of course the visual effects, cinematography and art direction are awesome here, but the nominations for Picture and screenplay were ridiculous to me as the year was too strong for its inclusion in those categories.
Foreign Correspondent looks amazing with absolutely spectacular cinematography, just brilliant and unforgettable set design and great effects, but it is ultimately just a solid movie which is not what you'd come to expect from The Master of Suspense. The script is problematic, the film is overly convoluted, the pacing is all over the place and the characters are forgettable. It is one of Hitchcock's weakest 1940s efforts.
My Rating – 3.5
…………………………………………………………………………………