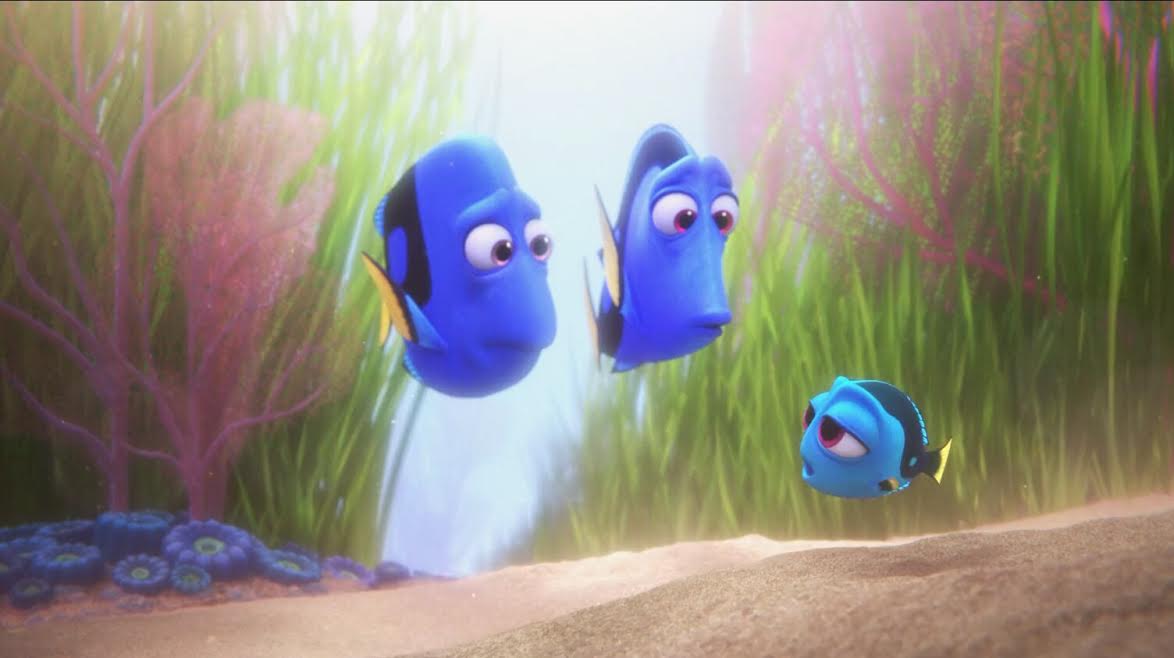 ……………………………………………………………………
Finding Dory Movie Review
Finding Dory is a 2016 Pixar animated comedy adventure film directed by Andrew Stanton and starring Ellen DeGeneres. It is a solid, but way too typical sequel.
……………………………………………………………………
"For a guy with three hearts, you are not very nice"
……………………………………………………………………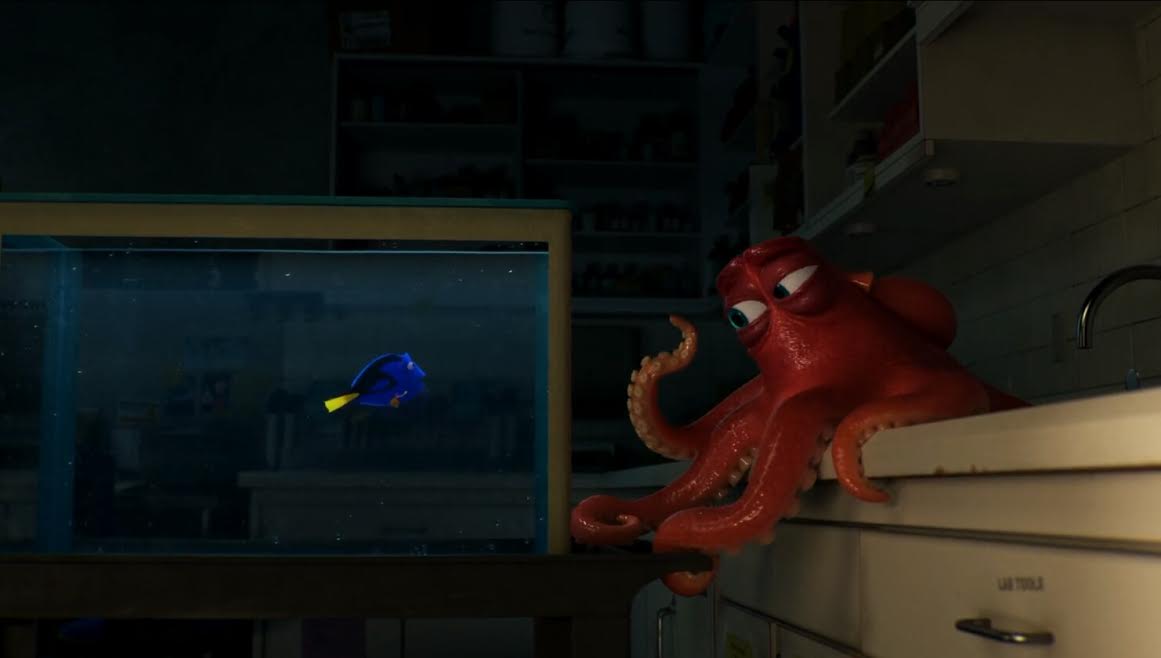 ……………………………………………………………………
Finding Dory is the sequel to 'Finding Nemo' which came out thirteen years before and is considered to be one of Pixar's best films. Full disclosure – I have never been a big fan of 'Finding Nemo' and I actually consider it to be a bit overrated. It is a good film with its fair share of great themes and characters among other things, but it fails in comparison to Pixar's best outings.
As for the sequel, I found it to be incredibly disappointing and nowhere near as good as the original film. In fact, this is definitely one of the most overrated Pixar films to date as I just have a big problem with critics giving it glowing reviews despite acknowledging its very obvious shortcomings. First of all, it is basically a rehash of the original. Dory goes to search for her parents and gets lost while Marlin and Nemo try to find her. That is basically everything that happened in the first movie only with characters being switched.
……………………………………………………………………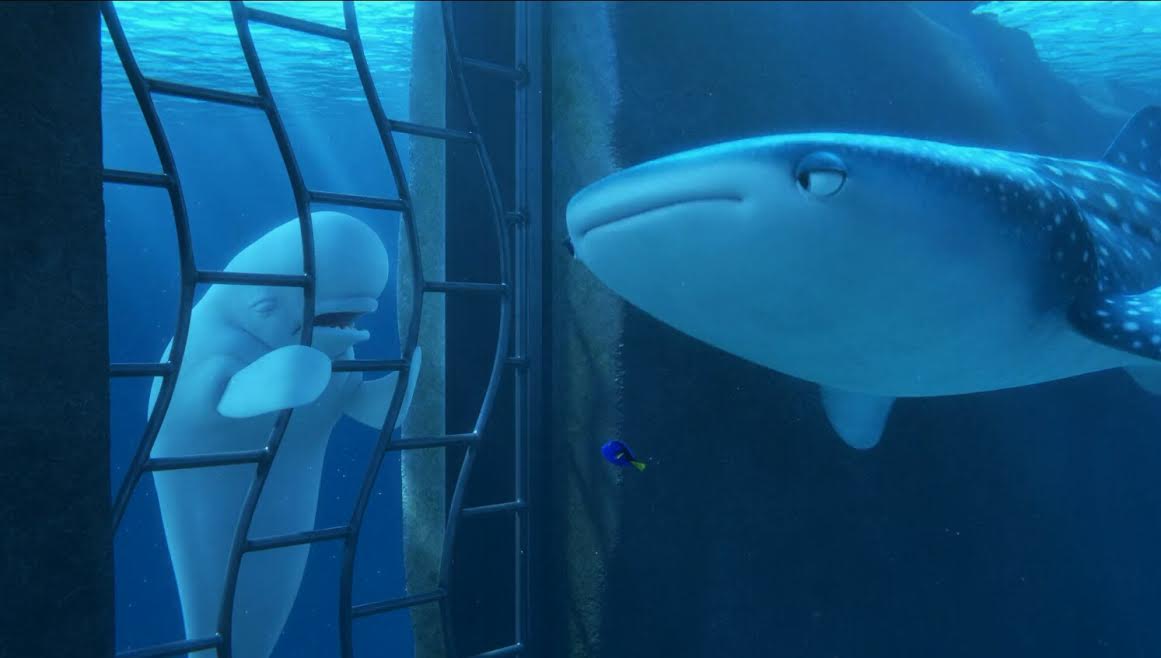 ……………………………………………………………………
Another problem is that this movie just fails in the storytelling department and most especially in its themes. The original had quite a lot of sophisticated themes and issues in it, but this one just focuses on her short-term memory loss and there really isn't anything deeper in it. The story itself is definitely well told despite being overly familiar, but the ending frustrated me. To me, the film would have been much more memorable and much more mature had she not found her parents. I thought they were going in that direction with the other fish telling Dory that her parents must be dead by now, but they never went in that territory and the fact that she found both her parents and her friends was an overly happy ending, even for family entertainment standards.
Let's now talk about each and every character, both old and new. First, Dory. I have to praise the filmmakers for managing to successfully make a Dory-centric film because that was just a giant obstacle for two reasons. One is that sidekicks and supporting characters usually have hard time transitioning to the lead role and another is that she suffers from this memory condition which is a big problem in terms of basic storytelling. But they managed to get around that and actually make a solid movie which is commendable. She is both funny and extremely sympathetic and she is just as good, if not better than she was in the original film.
……………………………………………………………………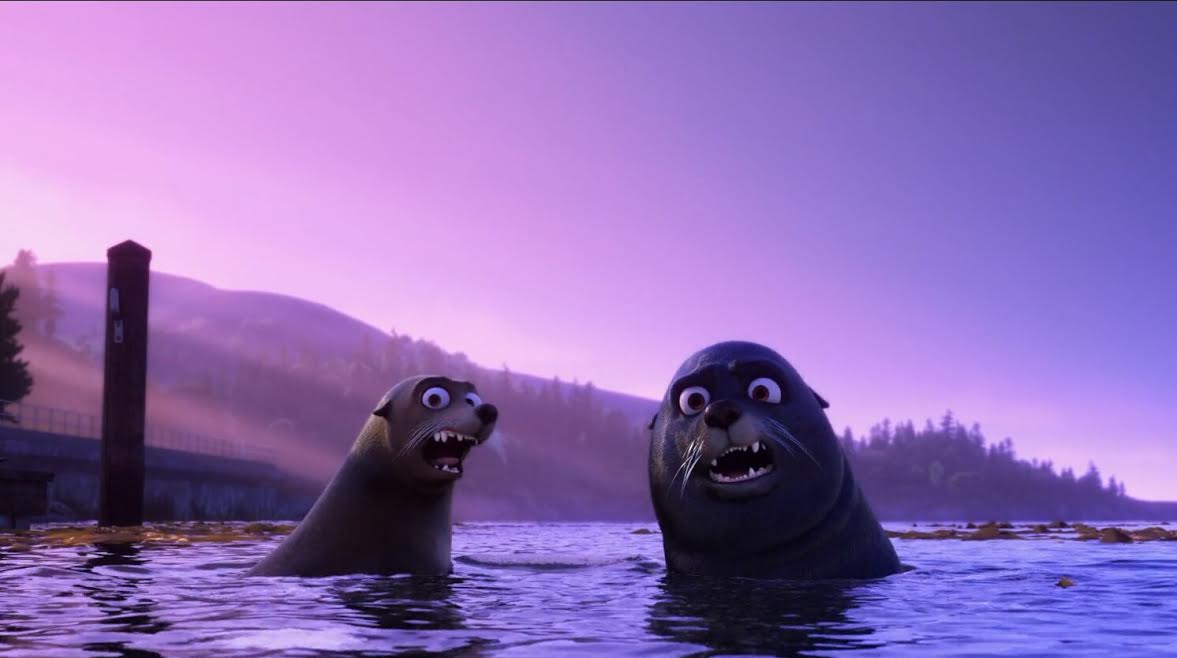 ……………………………………………………………………
Marlin and Nemo are not as bad as they easily could have been, but I still found them overly forgettable. But the new characters is where the movie shines. This is a sequel that successfully adds a lot of new characters to the table which is admirable and so satisfying. Hank has to be the highlight as this cranky octopus or septopus as Dory called him. I really liked him because he is the type of character that is ripe for animated films – cranky and seemingly cold and selfish, yet with the heart of gold. That means that he is far from original, but given his humor, voice acting and incredible animation in his wonderful design, he succeeds in spades and is the film's brightest spot.
Jenny and Charlie as Dory's parents are solid and some of their scenes were quite moving. Destiny as this near-sighted shark is another character with a physical disability which I admired a lot and that is something that this now series is famous and praiseworthy for. And although her humor was a bit annoying, the relationship between her and Dory was really pleasant. Bailey is a memorable beluga whale and his echolocation sequences were incredibly entertaining. The sea lions were some of the funniest creatures as watching those two forbid the third one to come on the rock was really funny. Crush the turtle is as insufferable as he was before, but Becky the loon was really funny albeit the depiction of birds as these very dumb animals was troublesome on many fronts.
……………………………………………………………………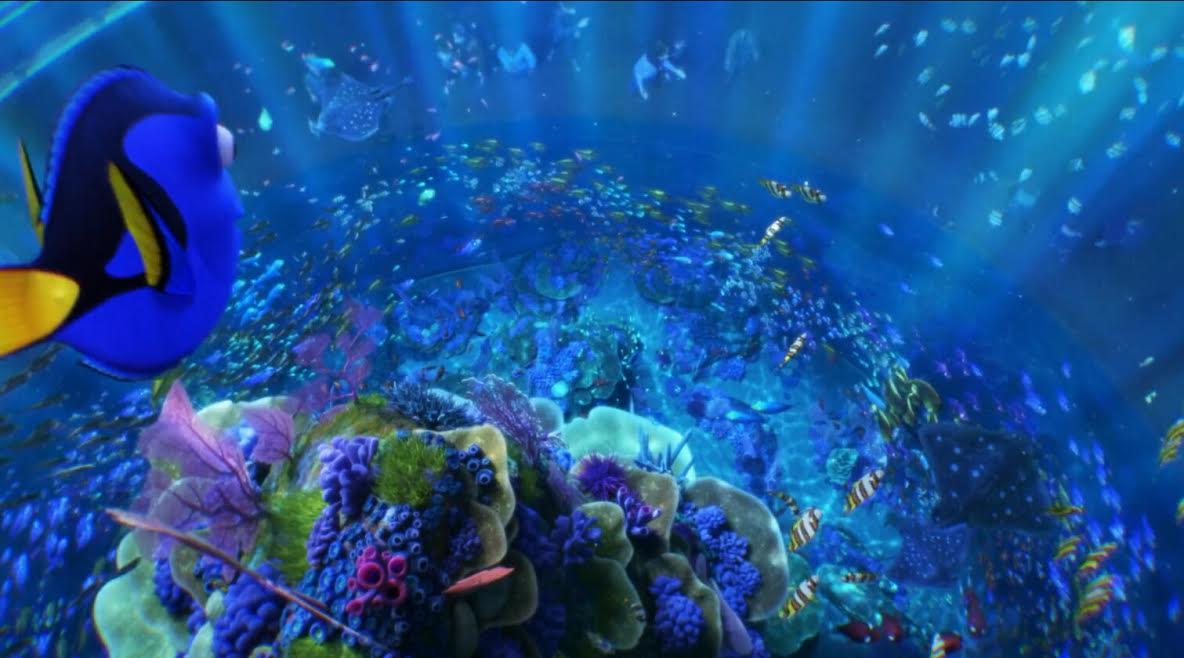 ……………………………………………………………………
The voice acting in Finding Dory is absolutely phenomenal. Ellen is as great as he was in the original and you can't deny her great and emotional work here and it again goes to show that she really gave in both movies one of the most memorable and best voice performances ever in animation. Kaitlin Olson is really good as is Ty Burrell, but Ed O'Neill is just terrific in the role of Hank, so memorable, funny and just likable and I wish he'd do more roles in animation from now on.
The animation is excellent, so pleasing to the eye. The colors are wonderful and the film is so polished and just beautiful to look in its sea water imagery. However, one problem that I've had here is that the animation of the ocean is so amazing that the land animation seems inferior in comparison and the difference between the two bothered me. But the film is so great in presenting these fish mostly accurately and the octopus is also pretty accurately portrayed. I liked the use of Sea World, but those scenes were too similar to the original.
……………………………………………………………………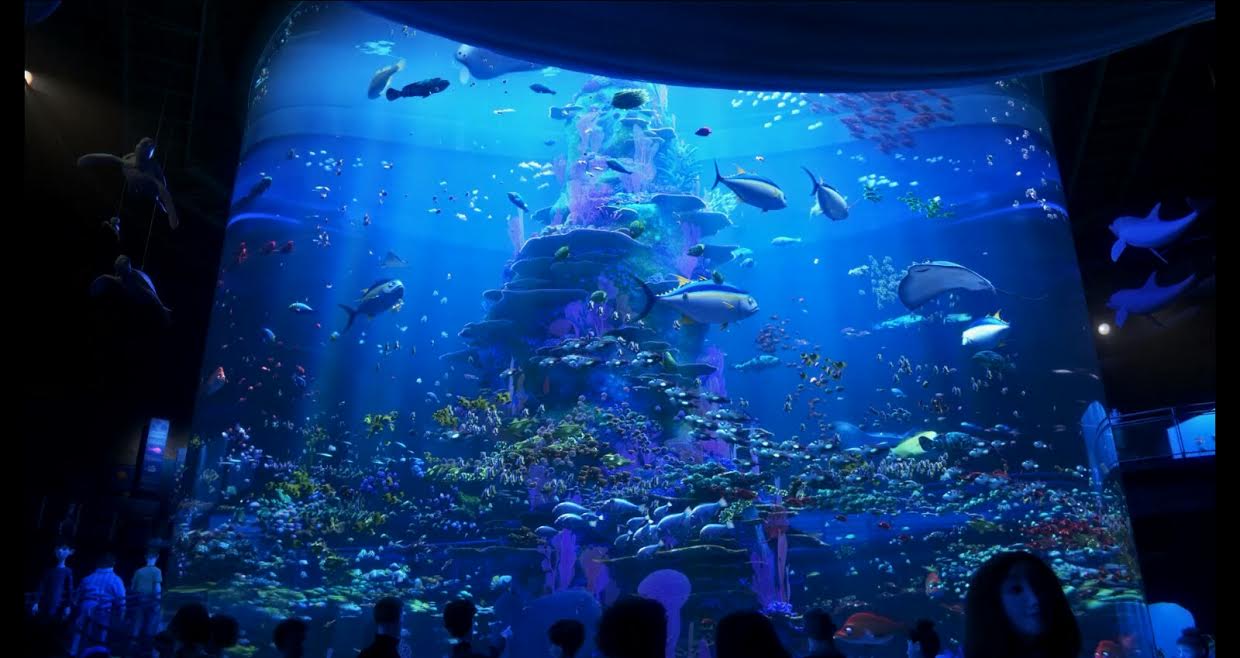 ……………………………………………………………………
Finding Dory is well edited and it quickly flies by how incredibly entertaining it is. The humor isn't the greatest, but is quite good at times and quite funny in some scenes. It is well made and it is as good as the sequel to 'Finding Nemo' could have been, but it still remains awfully simplistic and too rehashed to be considered great. It has a lot going for it, but it also has a lot going against it and it is a major disappointment for sure.
Finding Dory has a lot going for it such as terrific animation with excellent character designs, pretty good humor, some moving scenes, top-notch voice acting and great character development with all of the new characters being so memorable with Hank the octopus being fantastic, but the movie is such a rehash of the original with way too many similarities between the two and it is just so thematically slight and so incredibly weak in terms of storytelling that it ended up being undoubtedly one of Pixar's weakest films.
My Rating – 3.5
……………………………………………………………………