…………………………………………………………
Fences Movie Review
Fences is a 2016 drama film directed by and starring Denzel Washington with Viola Davis being the other lead. It is such a great, deservedly acclaimed movie that is one of the year's best.
…………………………………………………………
"Some people build fences to keep people out,
and other people build fences to keep people in"
…………………………………………………………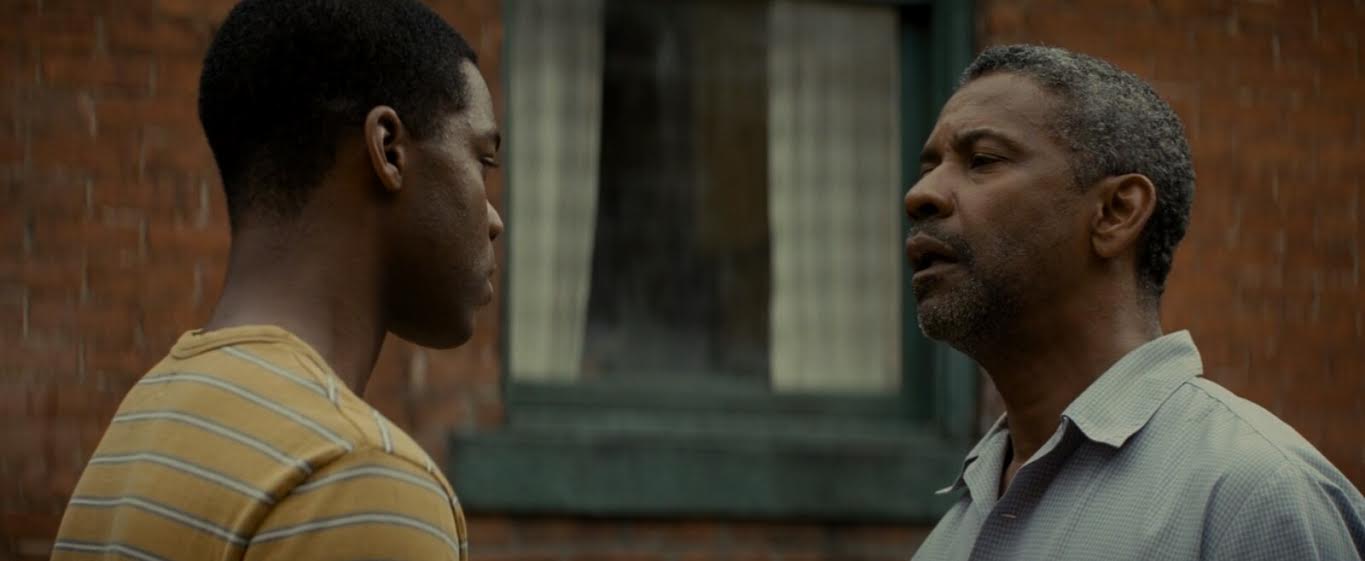 …………………………………………………………
So obviously the film feels like a stage as it is based on a play. However, even though sometimes it definitely felt overly static, I really liked its stage feel for the most part. That is because I've always been a big fan of family dramas that feel real, relevant and relatable and even though it is certainly not up to par with Hollywood's best dramas from the fifties, it still feels as if it came during the fifties and I loved that. The film flows really well and to me it was always very involving to watch and filled with so many powerful scenes.
I loved its characters. So realistic and well developed. Troy is a highly unlikable, awful person, but there are people like him in this world and I especially loved the portrayal of such a domineering, manipulative figure as there has always been a lot of fathers like this. That is why the film should prove relatable to a lot of people who've had similar daddy issues.
…………………………………………………………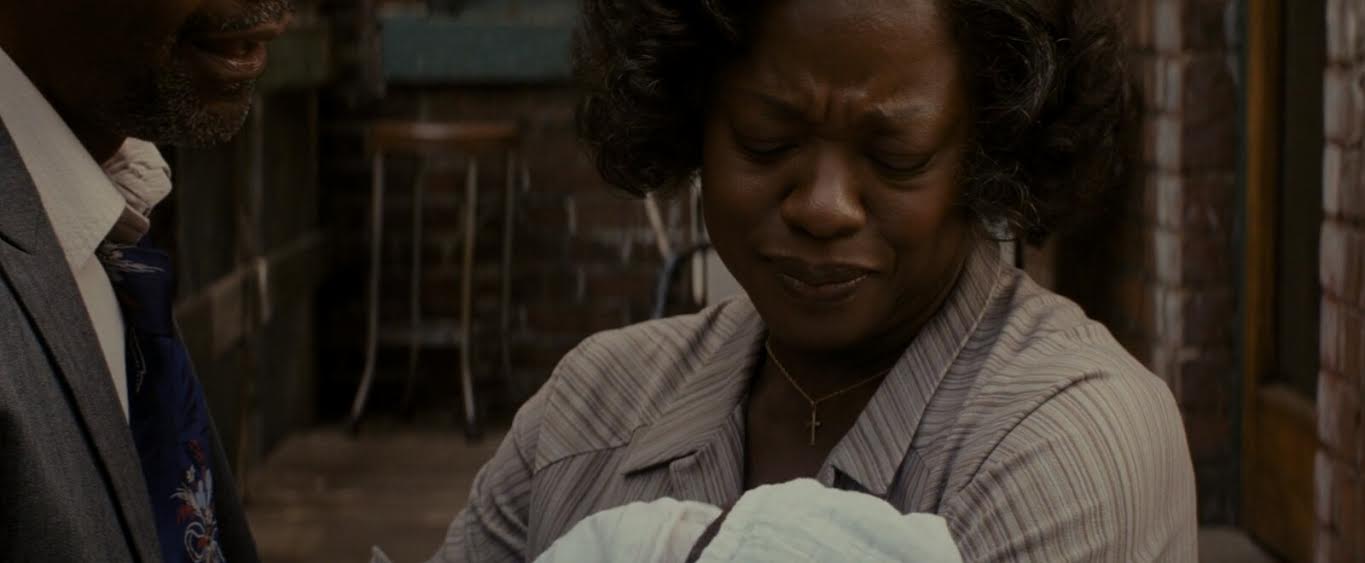 …………………………………………………………
Rose is also great and unlike him quite likable. Both of Troy's sons are memorable, but Cory's troublesome relationship with his father is the highlight. Gabe is such a tragic figure, Bono is so sympathetic and of course Raynell is such a wonderful, cute girl. I really liked all of the characters here as all of them are well developed and they felt real.
Of course the major highlight of Fences is most definitely the acting which is magnificent. All of the supporting actors did a good job in their roles, but of course Denzel Washington and Viola Davis are the standouts. I thought that Denzel's performance wasn't the year's best, but it was certainly superb and eclectic. In a difficult role, he definitely delivered and was both charismatic and unlikable. As for Viola, she is of course amazing. She delivered the finest performance of the year in my opinion, female or not. She was outstanding, just brilliant and watching her emotional speeches was such a special experience as both her words, her emotion and her facial expressions felt real. But she was also terrific in calmer and more dignified moments. She delivered in a hugely demanding role and once again showcased her evident immense talent.
…………………………………………………………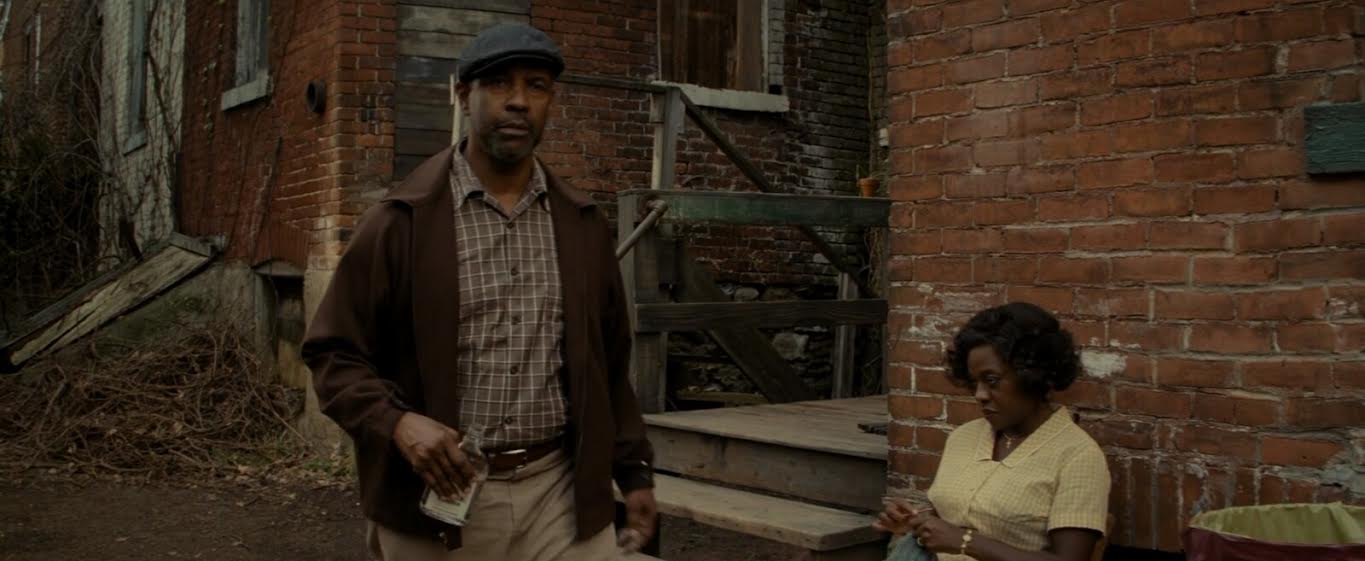 …………………………………………………………
Fences is definitely not cinematic enough, the editing is never polished and only the ending felt like a movie scene to me. But I love these kinds of films so I've never had a problem with that. The dialogue is stellar and it was so powerful hearing so many sophisticated, yet realistic lines spoken by people who felt real. This is a real family drama that has been absent from Hollywood for a long time which is why I fully embraced it.
The themes are great. It definitely deals with too many issues, but it makes use of most of them stupendously. The dominant, redneck and manipulative father is so well portrayed here, his relationship with his wife is excellent and his adultery was presented in a melodramatic, yet satisfying manner. His relationship with his son is superbly realized here and of course I really liked both the time period here and that the film showcased very subtly and cleverly what it felt like to be a black person during this period.
…………………………………………………………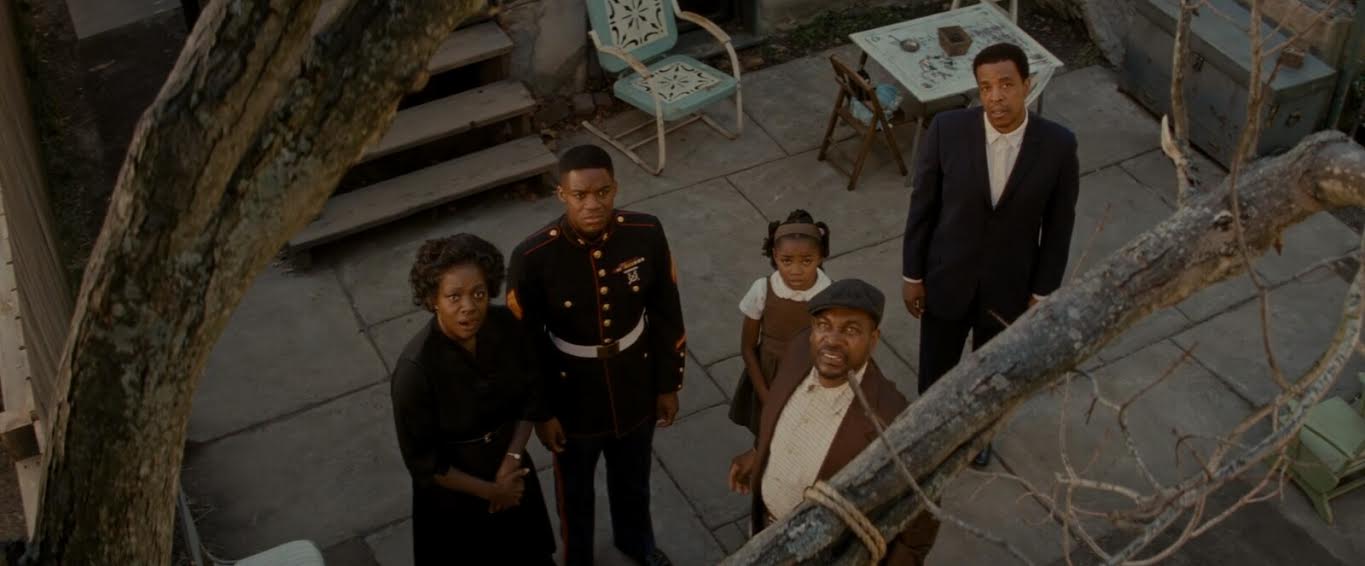 …………………………………………………………
It is never just a black movie, but a real drama that just happens to have black people in it. And because it has so many great scenes in it, it is much better than 'Moonlight' which only has one truly powerful scene. Here the ending is absolutely amazing and so emotionally rewarding, Troy's speech to his son is of course memorable and the argument between the spouses is definitely tough to watch and heartbreaking. The movie is very moving and ultimately one of the best Oscar nominated films of the year.
With such a great script, many well explored issues, so many unforgettable emotional sequences, stellar dialogue and a magnificent, truly brilliant performance from Viola Davis, Fences definitely needed to be more cinematic, but I mostly really liked its dialogue-heavy, stage approach as it gave us many great discussions. It is above all such an emotionally rewarding and realistic family drama that delivers in almost every aspect and is certainly one of the year's best films.
My Rating – 4.5