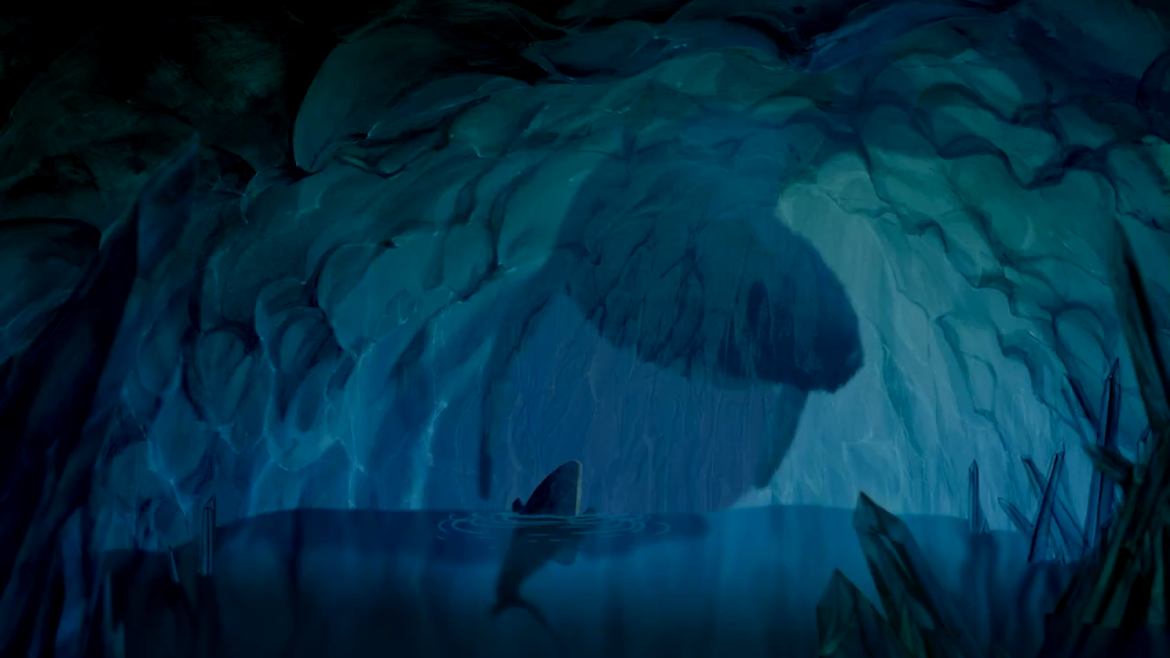 …………………………………………………………….
Fantasia Movie Review
Fantasia 2000 is a 1999 animated musical film which is the 38th Disney animated feature film. It is a solid film that isn't as inferior to the original as you would think.
…………………………………………………………….
"That age old question:
"What would happen if you gave a yo-yo to a flock of flamingos?"
…………………………………………………………….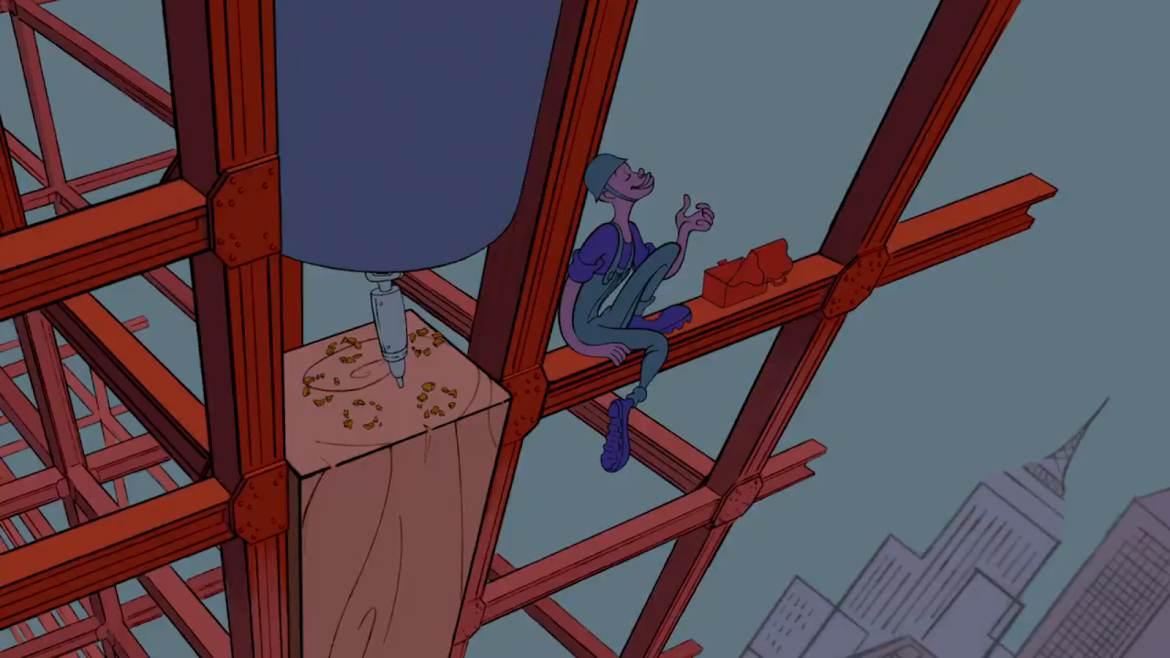 …………………………………………………………….
Now because I was never a huge fan of the original 'Fantasia', I do not find it to be an untouchable masterpiece. I do respect it, but it is an uneven work of art. The same goes for its sequel Fantasia 2000 which is actually one of a few Disney sequels that we've got so far. Yes, it seemed unnecessary, but they actually justified its existence thanks to a couple of awesome segments that rival the best from the original film. It is still a vastly uneven film, but when it succeeds, it succeeds in spades.
Because this is basically a package film in a way, I would structurally organize this review as I usually do with such films meaning that I will go through each of its eight segments one by one and I will comment upon the overall technical aspects afterwards.
So let us begin. The first segment is Symphony No. 5 by Ludwig van Beethoven. Now Fantasia 2000 follows the pattern of the original film and thus we begin with the abstract segment first. This one features colorful butterflies and besides the obviously very good animation in it and of course great music, there is nothing else in it really. I do not like abstract pieces and this one is as basic as they come.
…………………………………………………………….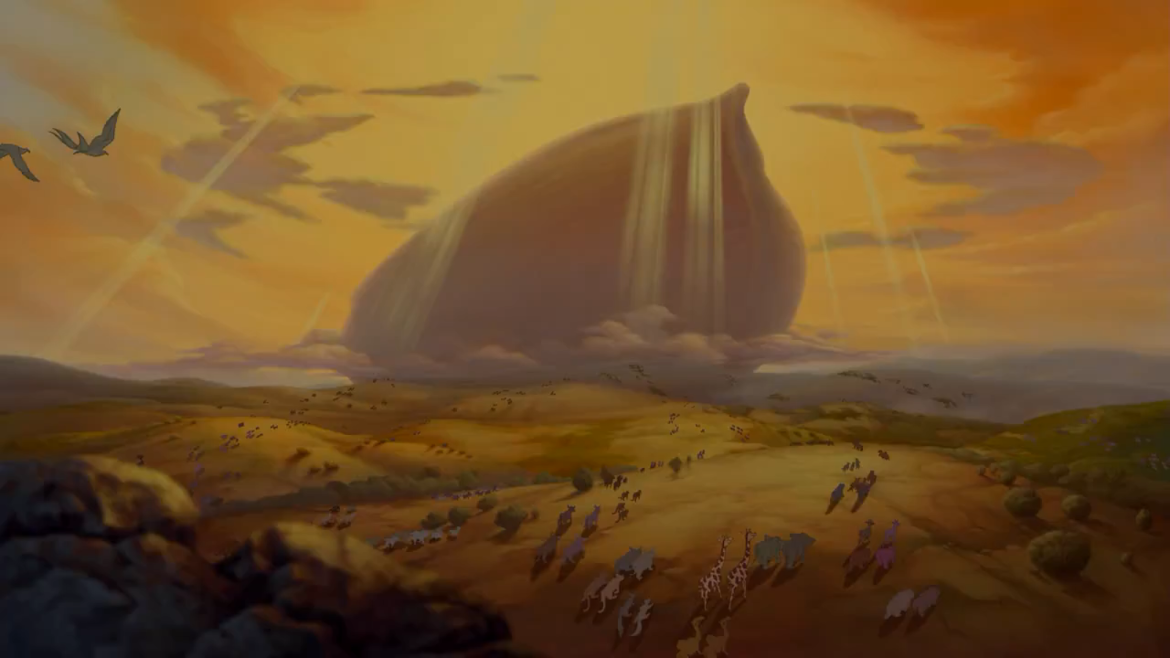 …………………………………………………………….
Pines of Rome by Ottorino Respighi is really good. The only problem here is that it is too slow and actually boring at times, but other than that, this segment is actually quite impressive in terms of the animation which is absolutely gorgeous to behold and the character designs are great. Watching those whales swim was beautiful. The movements were polished and the segment is not only artistic, but sometimes even magical.
Rhapsody in Blue by George Gershwin is my second favorite Fantasia 2000 segment without a doubt. It is set in New York City in the 1930s and we follow four individuals with each one of them getting their wish fulfilled at the end. I loved it not only for its of course terrific technicalities, but mostly because of its heart and charm. I love the 30s so I naturally loved its setting and time period, but the characters felt relatable, likable and I rooted for them.
…………………………………………………………….
…………………………………………………………….
Piano Concerto No. 2, Allegro, Opus 102 by Dmitri Shostakovich is a weak part. The Steadfast Tin Soldier is a famous fairy tale, but I just did not think that it received justice in this adaptation which was problematic. The characterization and action are weak and this animation is my least favorite of the entire movie.
The Carnival of the Animals, Finale by Camille Saint-Saens is another weak segment. This is where the film really slowed down and weakened significantly which is a testament to its uneven quality. What would happen if you gave a yo-yo to a flock of flamingos? Yes, that is a basic concept here and needless to say, it was overly simplistic, cartoony and just too short and kind of pointless.
The Sorcerer's Apprentice is naturally a classic, but I did not get the need to revisit it again here other than to acquaint the movie with the newer audiences. It just made the movie cheaper than it should have been and this was definitely a needless rehash and they should have just made another original segment instead.
…………………………………………………………….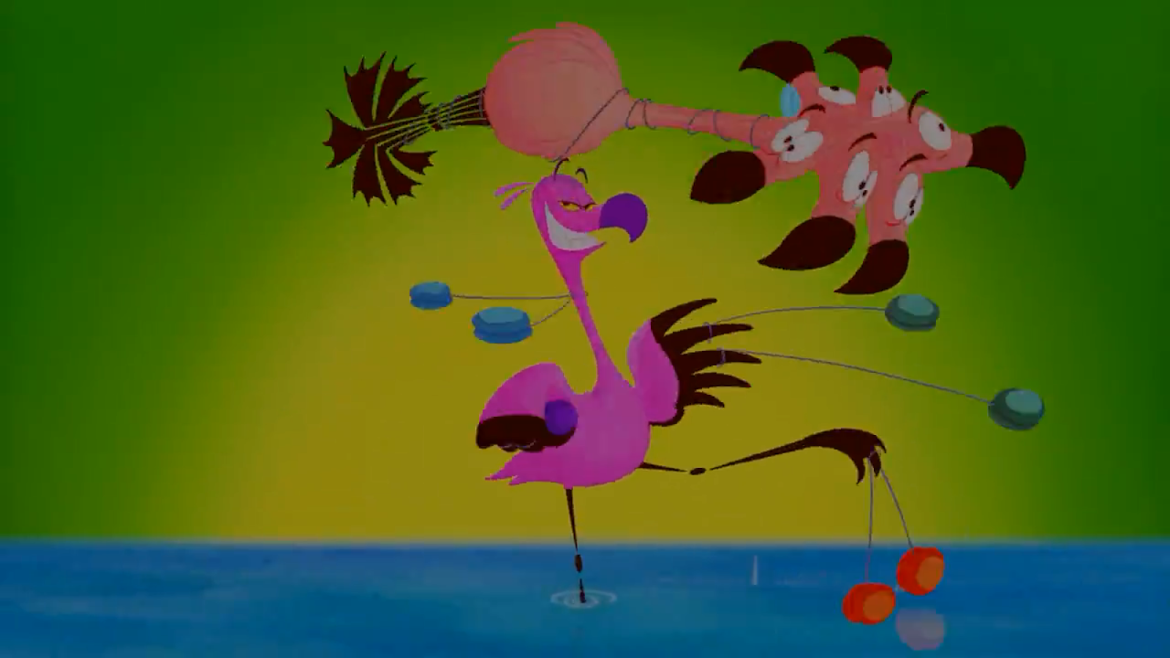 …………………………………………………………….
Pomp and Circumstance – Marches 1, 2, 3 and 4 by Edwald Elgar is based on the story of Noah's Ark. I just loved this one! It is my favorite segment from the entire movie. Every story that features Donald Duck is a winner in my book and this is no exception as I just love this guy. Daisy is also stupendous here and their romance is sweet and endearing. The ending is simply wonderful. But the reason why it succeeds lies in its beautiful animation with excellent designs of all the animals and of course the score is superb and not only my favorite composition here, but also one of my personal favorites when it comes to classical music. I love this piece and I love the entire segment.
The movie finishes off with Firebird Suite – 1919 version by Igor Stravinsky. Now this is obviously a very poetic, emotional and actually quite artistic experiment with a gorgeous, epic conclusion that brings to mind the conclusion of the original film and was a perfect ending to the entire film, but it was still disappointing to me as it was overly slow, sometimes even boring and prolonged.
Fantasia 2000 features gorgeous animation and I liked the variety of styles present here. Almost all of the segments were beautifully animated and the animation is even artistic at times. It isn't as inspired as in the original, but still very good in its own right and frequently great. The compositions that they chose were probably even better than before and I liked the use of animals and Donald Duck in it. Donald was also hilarious in one in-between segment along with Mickey. Quite charming and endearing.
…………………………………………………………….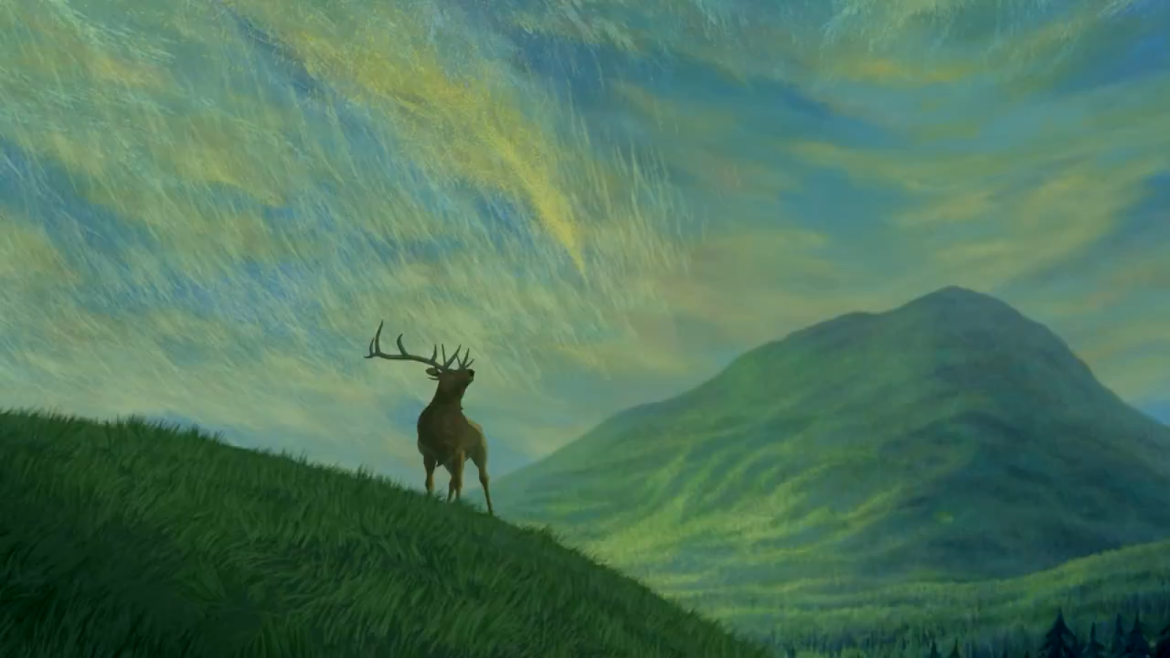 …………………………………………………………….
Now let's talk about those segments in-between. I strongly disliked them. And they are the worst thing about this movie. Let me elaborate. They brought in celebrities and famous actors and actresses, mostly comedians, to do the introductions to the segments and most of them did a cringe-worthy job with Steve Martin being forgettable and Penn & Teller being just so off-putting that they annoyed me immensely. Some got less to do, others got a lot more, but I disliked most of those introductions and it really hurt the movie in the long run. But it is otherwise a solid sequel in the Disney canon that still is weaker than all of the Renaissance movies prior to it which is why it counts as the first film in the Disney's Second Dark Age.
Fantasia 2000 is a pretty solid Disney sequel with off-putting and cringe-worthy introductions to the segments and some segments are weaker as the film is quite an uneven work as a whole, but most of the segments are very good with my favorites being Rhapsody in Blue and Pomp and Circumstance which are awesome. Donald Duck is as lovable as ever and the technical aspects are impressive with excellent classical music and sometimes quite inspired animation.
My Rating – 3.5
…………………………………………………………….