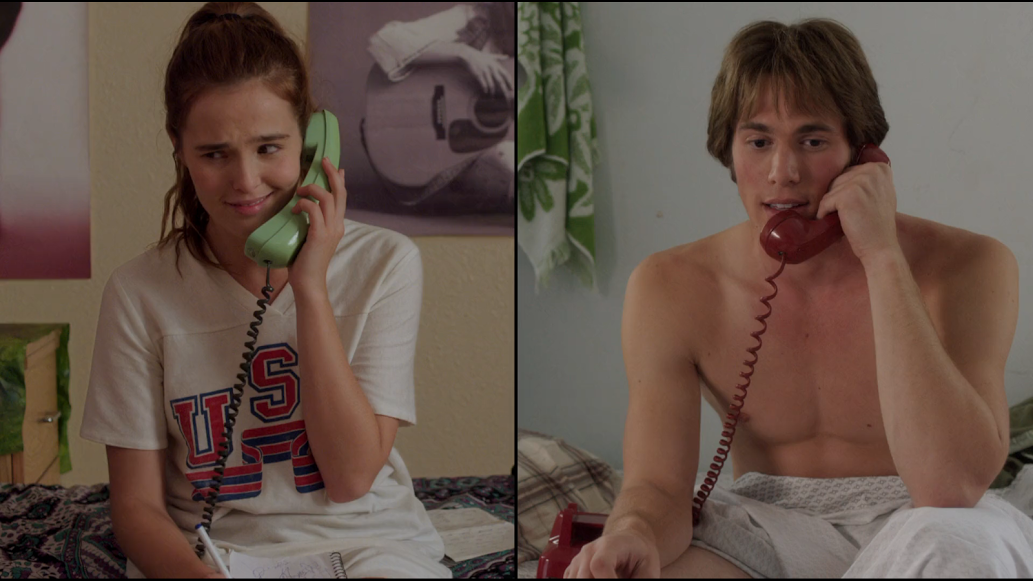 …………………………………………………………….
Everybody Wants Some!! Movie Review
Everybody Wants Some!! is a 2016 comedy film directed by Richard Linklater. It is a middling effort for the director.
…………………………………………………………….
"I'm too philosophical for this shit!"
…………………………………………………………….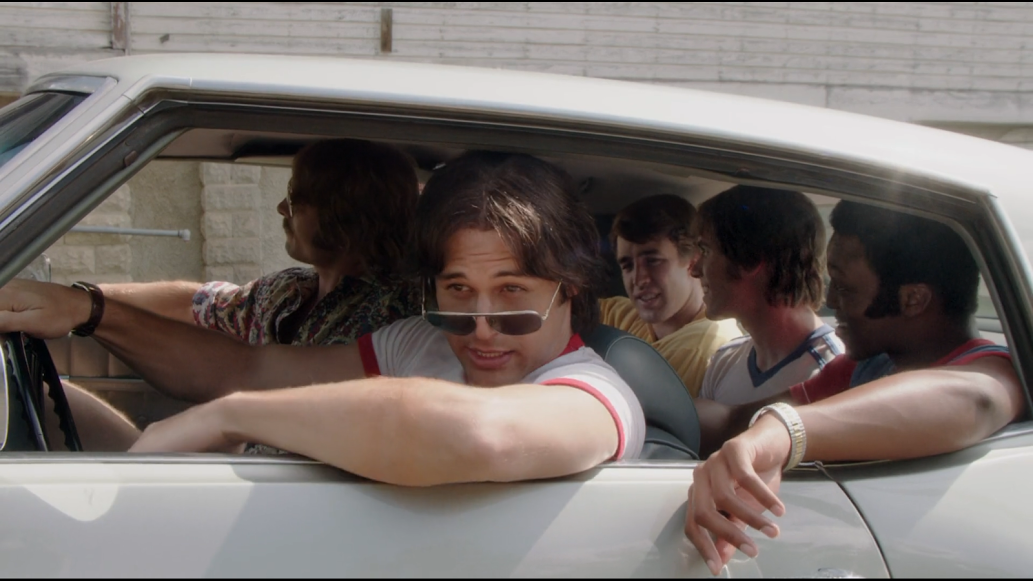 …………………………………………………………….
The film is basically a sequel or so called spiritual successor to both 'Dazed and Confused' and 'Boyhood'. But it is basically another 'Dazed and Confused', but with the change in setting and time. This time we have college and the eighties. And of course, the nostalgia kicks in. The only point to this movie is to evoke nostalgia as it is otherwise pretty pointless in terms of storytelling and themes.
No matter how pointless and shallow it all seems, it is still solid just for the fact that it is so fun to watch and I would even call it cozy and comforting as it really induces those feelings sometimes. The film is as light as it can be, but that's not necessarily a bad thing as it can lead to a charming and fun experience. And of course we get Richard Linklater's signature realism approach in the direction and I liked that once again.
…………………………………………………………….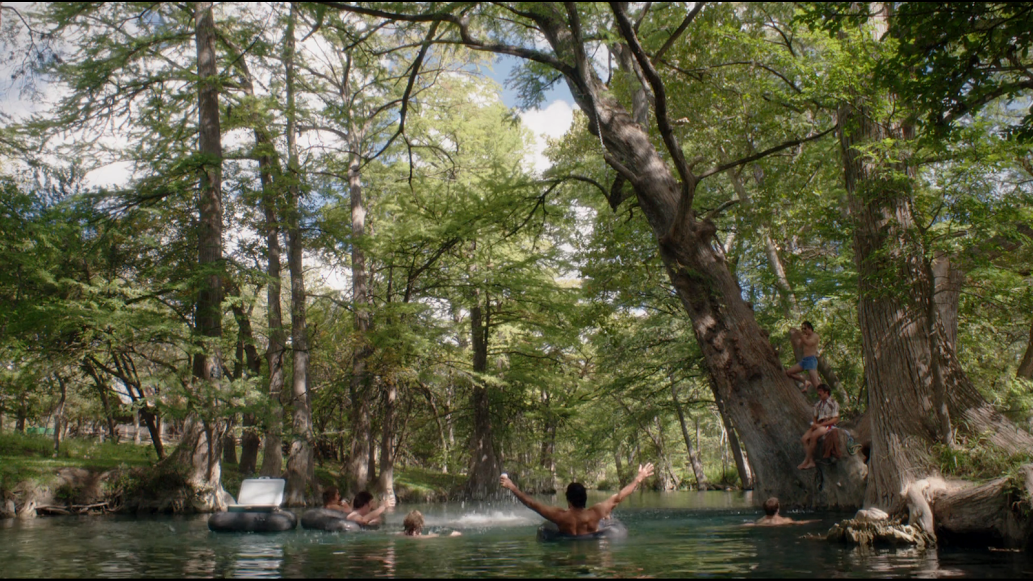 …………………………………………………………….
The characters are all pretty solid, but none of them is extremely memorable. Jake is solid, but too annoying sometimes. But I liked his relationship with Beverly quite a bit and those two held the only somewhat intellectual conversations in the film. But Glen is easily the highlight as I really found him amusing and funny. He is 30 and yet still at college and that produces many hilarious moments. Overall, the characters aren't great, but they work as a team quite well.
Everybody Wants Some!! has some fine performances as well with the standouts being Tyler Hoechlin and Blake Jenner. But the casting director did an amazing job as all of these actors look the part and perfectly fit this timeframe.
Yes, the reason why the movie works lies in its technical aspects. The cinematography is superb as the scenery is stunning and especially those river scenes were mesmerizing to watch. The film is beautiful in its looks and so pleasing to the eye. And yes, it is uneventful and the running time is awfully long for this type of a film, but because it is mostly pretty entertaining, it isn't boring at all and that's commendable.
…………………………………………………………….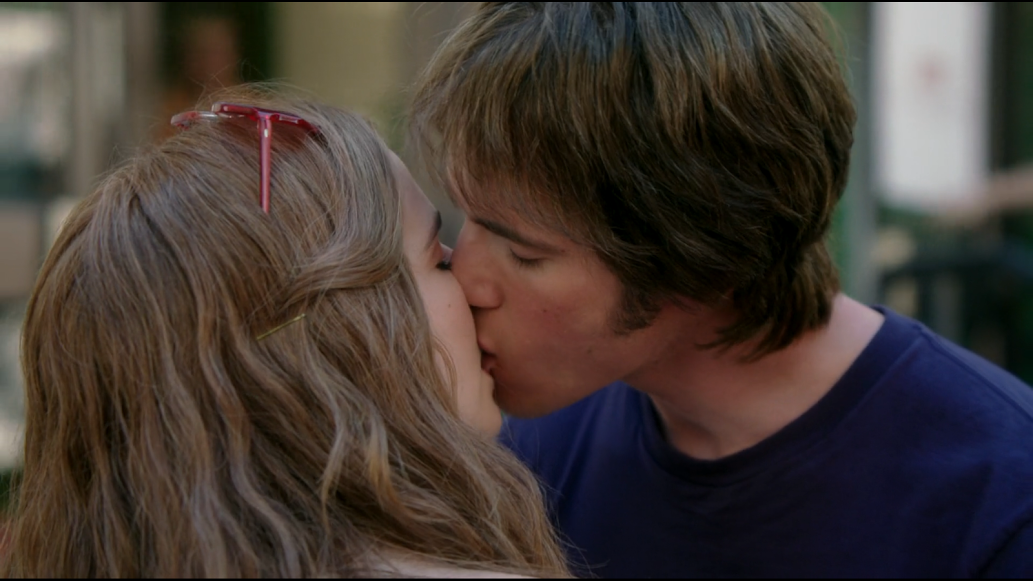 …………………………………………………………….
Also, the film works as a time capsule because it succeeds in bringing the period to life wonderfully. Everything here looks as it should look and sounds as it should sound. The music is pretty good as the songs are catchy and fun, the attention to detail is overwhelming, the clothes are realistic and everything else is magnificent. But the only thing that bothered me is the year which is 1980. I would have liked to have seen the second half of the decade as it was much more interesting, especially in music, but I get why Linklater chose this year in particular as that was the year he went to college obviously. And that decision to go personal only led to a much better film than it could have possibly been had it been made by another director. The ending is abrupt and disappointing as it sort of just ended. The humor is also solid, if not great and the same goes for the dialogue. Everything here is solid, but nothing is great and Everybody Wants Some! certainly isn't one my favorites in his filmography.
Everybody Wants Some!! doesn't have any point to it whatsoever besides the obvious nostalgia element  and the ending is abrupt, but the humor is pretty solid as some lines are really funny and the film succeeds as a time capsule because it brings this period back to life with a lot of detail and care along with some solid performances and a pleasant, cozy feel to it.
My Rating – 3.5
……………………………………………………………..