……………………………………………………………………
Elizabeth Movie Review
Elizabeth is a 1998 historical drama film directed by Shekhar Kapur and starring Cate Blanchett in the title role. It is a flawed, yet such a good and often powerful film.
……………………………………………………………………
"Remember who you are. Do not be afraid of them"
……………………………………………………………………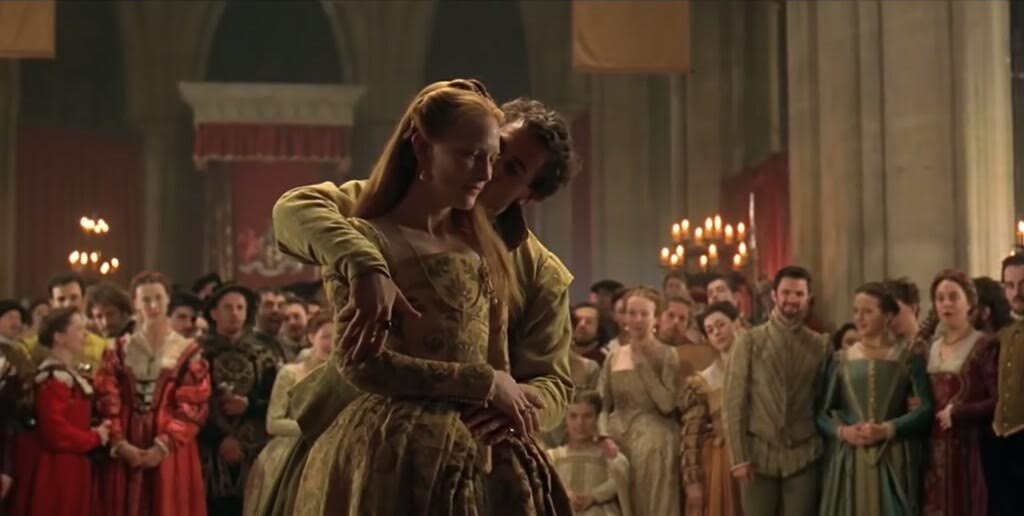 ……………………………………………………………………
The film follows the early years of Elizabeth's reign and it closely follows her personal life and her road to becoming a queen. I really liked this movie because it shows us the side of the queen that we haven't really seen before by showcasing her ascension to the throne and her inner demons and relationships. Her eventual becoming of a virgin queen is so well executed and that is evident in that amazing, very satisfying ending. She wasn't always the perfect, flawless queen everybody usually thinks of her. She at first was more emotional and had some relationships and problems with men, but she eventually decided that her only love is England and that she should serve her county and be the ruler everybody wants her to be without personal affairs coming in the way of it. That was very well achieved and her struggles and eventual acceptance of her regal role is really well realized.
……………………………………………………………………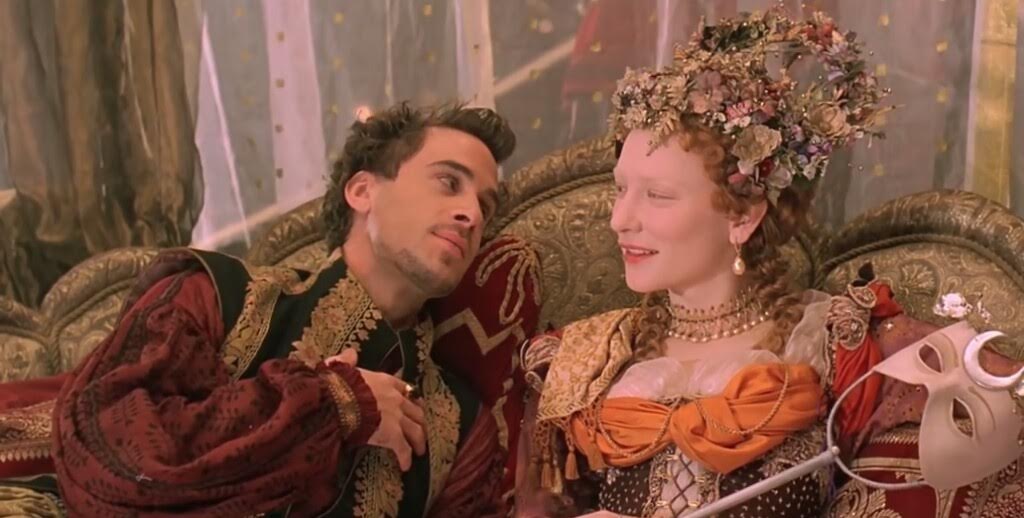 ……………………………………………………………………
However, what is not good in Elizabeth is the movie's frustrating refusal to go deeper into her royal duties and they never really showed us her love for the country properly and that is why that ending, no matter how good it is, still isn't as terrific as it could have been. And the second act is just full of so many problems that plagued this whole end product. The emphasis on so many characters and subplots really undermines the whole picture and never gives it a smooth feel. The film would have benefited from a more straightforward, more focused narrative and unfortunately that cost it some of its emotional intensity and better character development.
The protagonist is excellent of course and Elizabeth I is not only the queen we know her, but also a real person here with real issues all well explored. I loved that the film went into more personal territory. At first, it bothered me that it had so much romance, but later on I liked that as it led to her better characterization and the bigger dilemmas she faced.  Mary is well realized in the beginning and Walsingham is solid, but unfortunately the rest of the characters fail to become memorable because of the problem of the lack of focus and too many subplots I talked about before.
……………………………………………………………………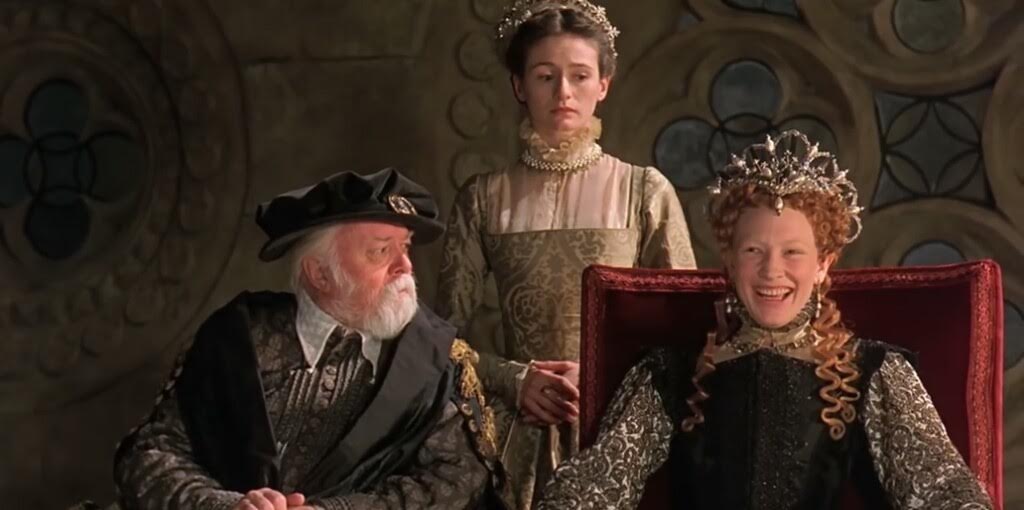 ……………………………………………………………………
The acting is fantastic. I have never seen Cate Blanchett so young and this is one of her first roles in a film. And she gave a phenomenal performance all around and brought all the different sides to the character wonderfully and with a lot of talent. She is such a great actress and she should have won an Oscar for this performance in my opinion. Joseph Fiennes is also solid as is Geoffrey Rush, but nobody ever comes close to Blanchett here.
The score in Elizabeth is pretty good and fitting for the time period. The tone is all over the place and those more comedic moments are not that well executed. The directing is weak and one of the film's worst aspects. The dialogue is pretty good, but the lack of more detail bothered me as, for instance, the use of more archaic language is nowhere to be found which was very disappointing. Elizabeth is emotional, but never too emotional which was great. It is paced not that well, but it looks really good. I disliked the emphasis on so many darker interiors, but the exteriors were great and the film's costumes are really superb. The highlights for me in this movie are the ending and that creepy and incredibly well realized scene in which a man goes after the queen in a hall in the middle of the night. That was so memorable and just fantastic.
……………………………………………………………………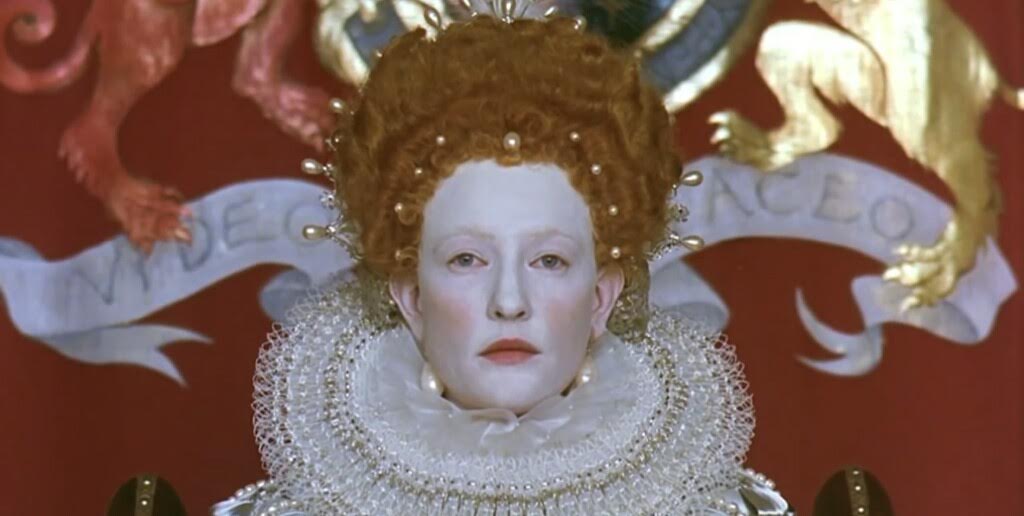 ……………………………………………………………………
Elizabeth was nominated for seven Oscars, but won only for make-up and rightfully so. The lead actress should have won as well, but all of those other technical categories and Best Picture are deservedly nominated, but rightfully lost, mostly to 'Shakespeare in Love' which was a good choice as that movie is superior. Overall, this is an inherently flawed, but quite a good film regardless.
Elizabeth is an inherently flawed movie due to a lack of focus in its narrative and way too many subplots, but it also benefits from some strong character development of the main character with Cate Blanchett being superb in the role. It is also fine to look at, it has such a good ending and it is a great look at the queen with the emphasis on her personal life being excellent. It is problematic at times, but mostly an engaging and satisfying period flick.
My Rating – 4
…………………………………………………………………………