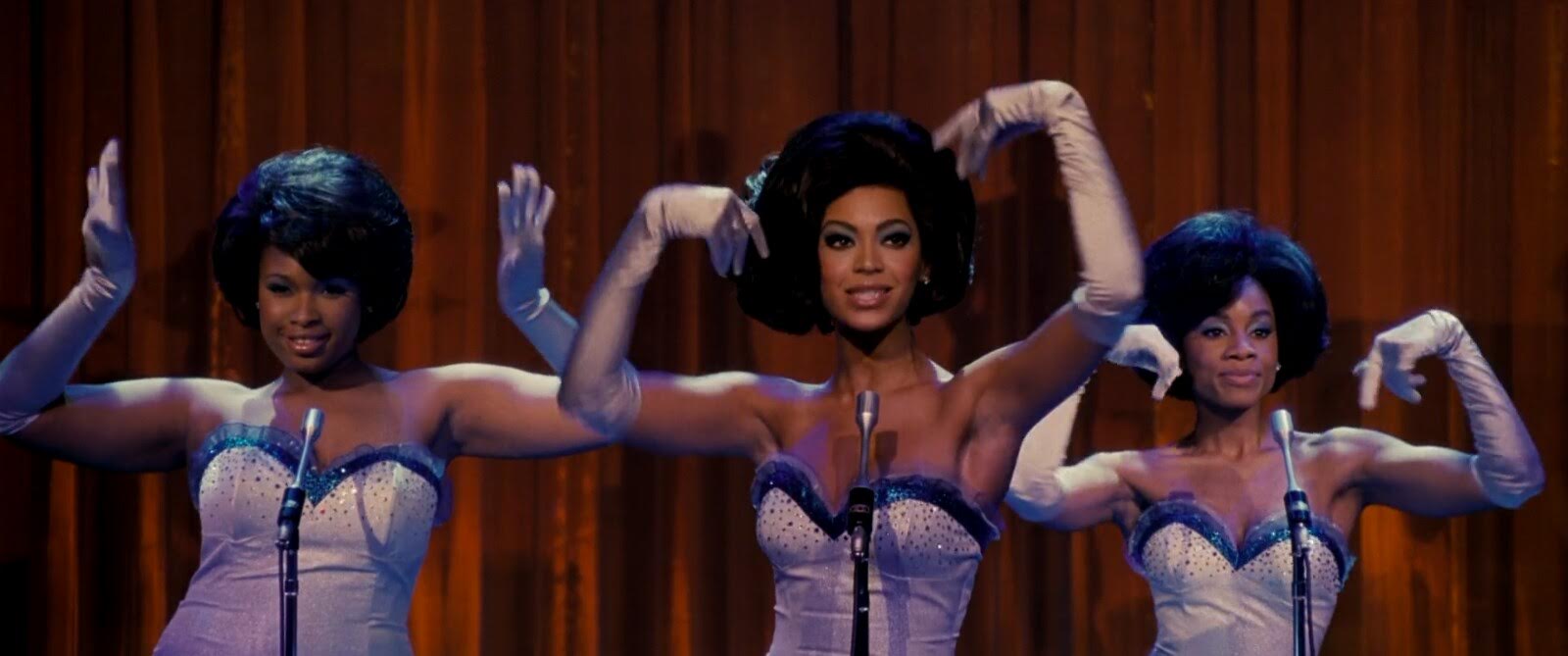 ………………………………………………………………………
Dreamgirls Movie Review
Dreamgirls is a 2006 musical film directed by Bill Condon and starring Jennifer Hudson, Jamie Foxx and Eddie Murphy. It is such a good, really entertaining musical.
………………………………………………………………………
"That's right Curtis.
You stopped me once, but you'll never stop me again"
………………………………………………………………………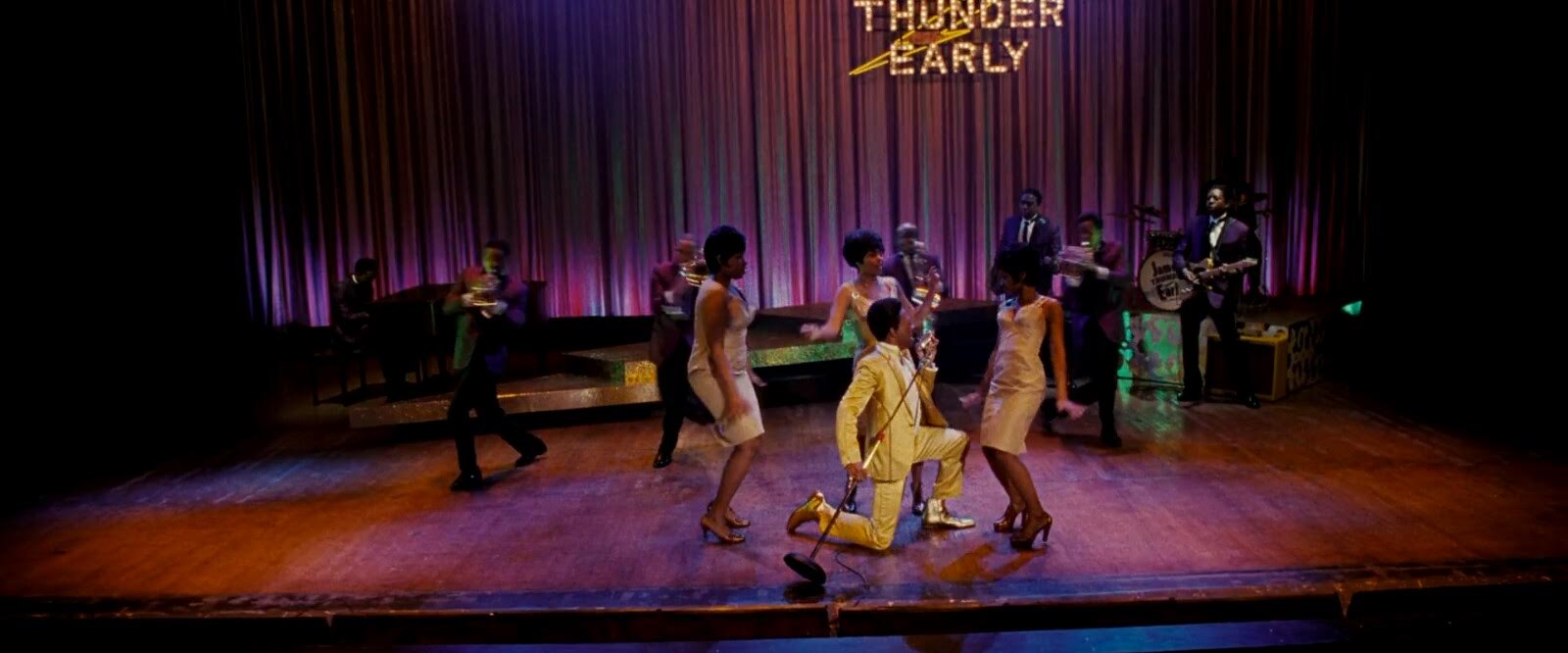 ………………………………………………………………………
It follows the history of blues music through the eyes of a girl group The Dreams and their manipulative record executive. It is interesting for being a movie that is influenced by real life (the band Supremes in this instance), but is just largely influenced and never a biopic. It is a fiction film. And that is one of the curiosities, but also one of the problems to me as I thought that it would have been much more powerful had it been a biographical picture.
But the plot is still so good. Yes, it isn't particularly inspired, but it works in its simplicity as the characters are memorable and the emotion is evident. The relationships are also really well established and the drama was so well executed. It is a musical with a huge emphasis on songs of course, but I still liked its story and the film was very entertaining to me.
Curtis Taylor is a realistic and important character as there are a lot of manipulative people like him in this business. I liked Deena a lot, Jimmy was fun and Effie is naturally the highlight as she is to me the main character and the reason why the movie works. She is so relatable and sometimes even tragic and is such a strong female character in general.
………………………………………………………………………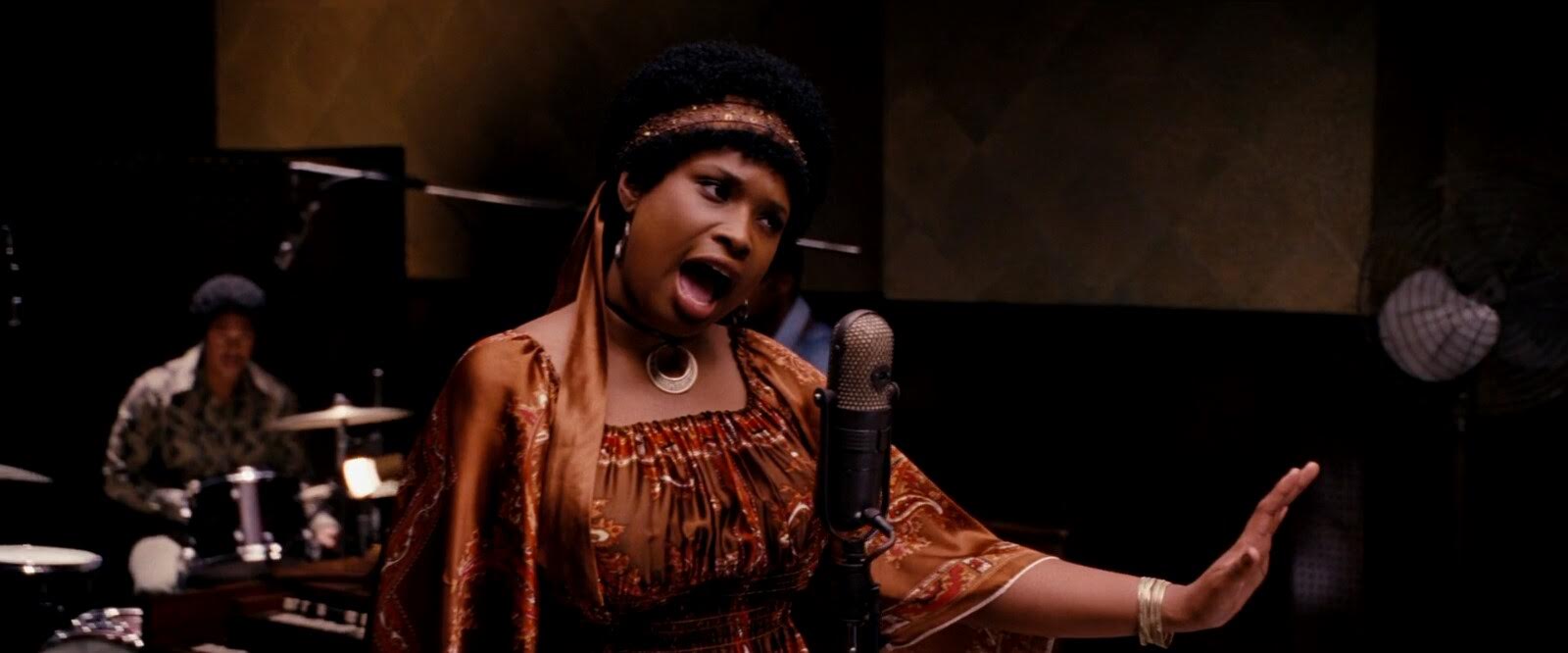 ………………………………………………………………………
Dreamgirls benefits from such a great ensemble cast and truly all of its performances are excellent. Beyoncé Knowles is surprisingly good and effective in her role, Eddie Murphy is over-the-top, but solid and Jamie Foxx is really good. But of course Jennifer Hudson is the standout. She gave such a powerhouse, truly fantastic performance and she not only sang wonderfully, but also emoted beautifully and was just a force to be reckoned with.
Let's talk about the songs. Dreamgirls does have sometimes overly long songs and a majority of the numbers here feel too similar and some are forgettable. However, it succeeds as a musical because the energy is infectious and most of the songs are good with some being great. Move is really good, Cadillac Car is surely a lot of fun, Family is so strong and emotional, Dreamgirls is a memorable and catchy number and one of the highlights is And I Am Telling You I'm Not Going. That song represents a lot of things that are great about this movie – the song drives the plot and serves not only as a strong musical number, but also as a plot point. It moves the plot forward, it establishes its characters and it is driven by emotion as well. All of those things good songs and good musicals are supposed to do which is why Dreamgirls succeeds in this genre.
………………………………………………………………………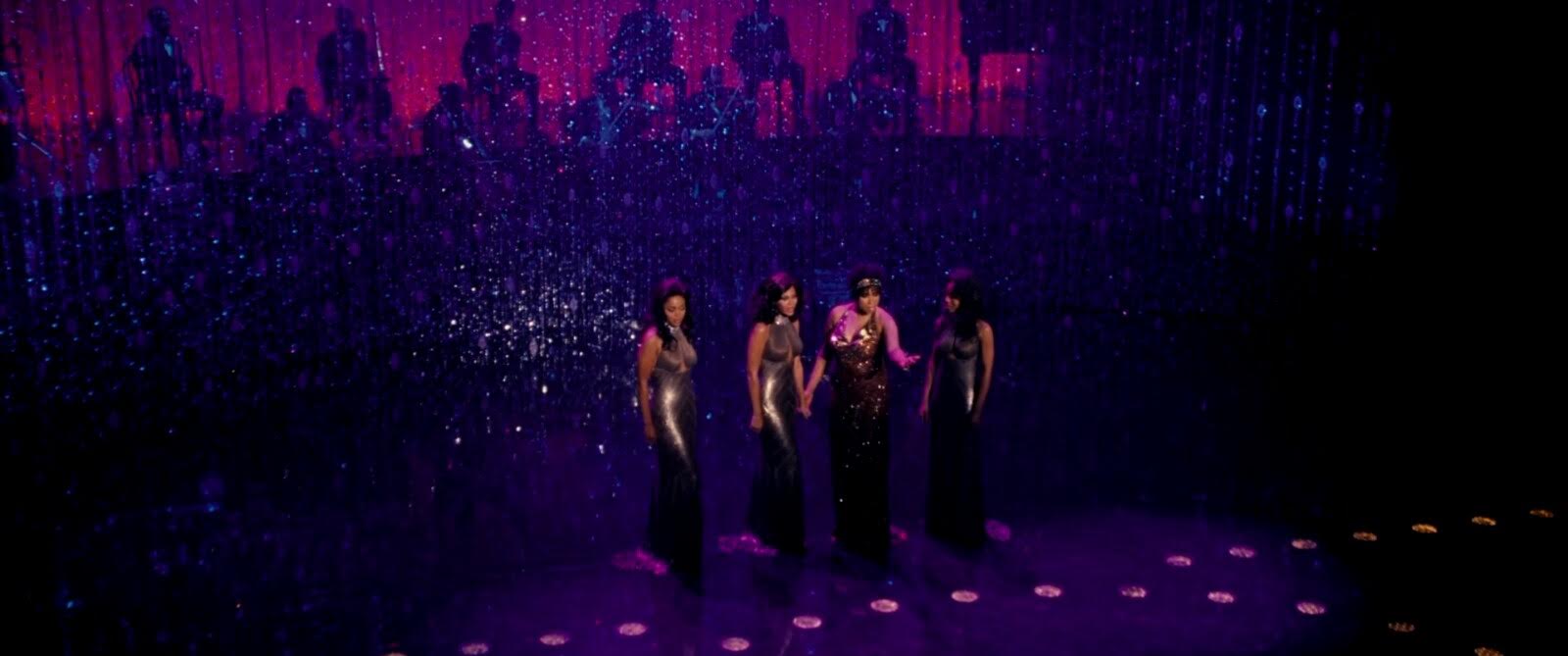 ………………………………………………………………………
It is well edited, but for the most part as some parts do drag a bit. The film is very moving, I really liked the dialogue and the film looks great from the photography to the set design. The tone is light, but emotionally powerful and dramatic at times. It totally deserved its Supporting Actress Oscar even if I would classify Hudson's role as the main one. The song choices would not coincide with mine, but all of the other nominations are deserved and it was weird that it wasn't nominated for Best Picture despite having so many nominations. But it is such a good and fun flick that pleasantly surprised me.
Dreamgirls is simplistic and it sometimes drags, but it is musical film that thoroughly succeeds owing to its evident energy and so many good numbers that are not only great as songs, but also manage to move the plot forward and establish its characters while also being emotional which was a commendable feat. It also has a powerhouse performance from Jennifer Hudson, it is emotionally powerful and it is just so incredibly entertaining.
My Rating – 4
………………………………………………………………………